You don't have to quit eating meat to be able to enjoy these local Vegan snacks. Here's where you can get your fix of indulgent yet guilt-free merienda!
Take Root
This junk-free snack company is known best for their all-natural kale chips which are made from pesticide-free kale grown in family-run farms in Cavite and Benguet. Among all the local vegan and vegetarian snack brands, Take Root has become one of the most recognizable, with their products being sold in cafés, restaurants, and online shops.
If you're trying their kale chips for the first time, you have to get either the Vegan Cheeze or the Sour Kream & Chive!
GMCS Farms
GMCS Farms' catalog of organic mushroom pastes, tuyo flakes, and Spanish sardines are enough to satisfy your cravings for Pinoy flavors!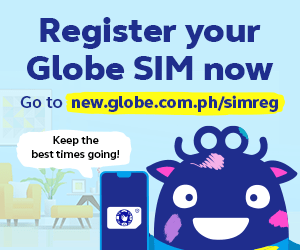 Jertie's Kitchen
All of Jertie's Kitchen's products — its pastries, sauces, and savory food like Pinoy longganisa — are delicious and satisfying without the added guilt! What sets them apart from other brands of the same nature is that they offer to host and teach health seminars and workshops regarding plant-based lifestyle and cooking, as well as coach those who want to make the healthier switch.
Vegetari Healthy Bites
Vegetari Healthy Bites makes it possible to gorge down handfuls of chicharon without fear of shortening your lifespan by a couple of years. They've got Chichashroom, a crispy mushroom snack, and Seacharon, a crispy seaweed snack, which are both naturally tasty and still perfect when paired with beer.
The Superfood Grocer
The Superfood Grocer is your one-stop-shop for the essentials to starting your healthy lifestyle. They sell Organic Quinoa, Chia Seeds, Malunggay, Matcha Powder, and more in packs, as well as jars of cashew butter and almond butter.
This brand also believes that you should never deprive yourself of dessert, even if you ultimately make the switch to a more mindful lifestyle. Try their Super Scoops Premium Vegan Ice Cream which is available for delivery all across Metro Manila!
Kablon Farms
Speaking of dessert, Kablon Farms likewise turns guilty pleasures into healthy indulgencies with its variety of Dark Chocolate made by local farmers in South Cotobato. Definite must-tries are the 66% Sweetened Dark Chocolate with Coconut Sugar, and the 70% Sweetened Raw Chocolate with Coconut Sugar.
V Kitchen
V Kitchen is your alternative food delivery service for healthy and plant-rich on-demand meals that prioritize nutrients over caloric requirements. You might think their veggie-centric dishes will turn out bland and boring, but you'll be surprised by the flavorful goodness that comes in each package. Five-day meal plans start at PHP 650 per day.
Raw Ritual
Raw Ritual is a brand that serves organic fruit juices, salads, chips and spreads especially created to cleanse the body. They offer five-day meal plans, a cleansing and detoxifying program, and a variety of delicious and healthy products that are perfect for snacking!
Do you know of any other local Vegan-friendly snack brands? Share them with us below!