8 Zero-Waste Stores in the Philippines to Kickstart Your Sustainable Lifestyle
Jun 6, 2019 &nbsp • &nbsp Cristina Morales
The world dumps over two million tons of trash every year, and while some of that is recycled, most of these end up polluting the environment. If you're wondering what you can do about it, it's simple, really: minimize your waste. Making the switch to minimal- or zero-waste is a challenge, but thankfully, zero-waste stores are popping up all over the country, making it much easier (and more affordable) to access sustainable alternatives to the overpackaged products we consume today. We've listed them down for you, from Northern Luzon to Southern Mindanao.
1. Being (Baguio City)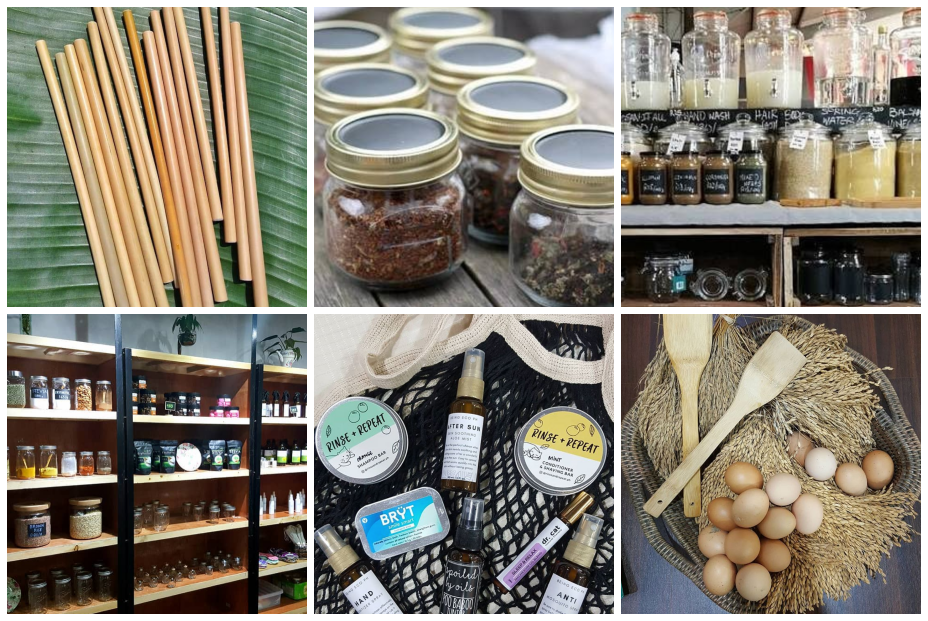 Known for being a haven for artsy, nature-loving types, it was only a matter of time before Baguio finally got its first zero-waste store. Being offers a wide range of package-free products, from superfoods like chia seeds and adlai to eco-friendly household cleaning agents.
2nd Floor Stall # 4 Lower Session Rd SB Building
Baguio City, Benguet
Being Eco Friendly Products
2. Roots Katipunan (Quezon City)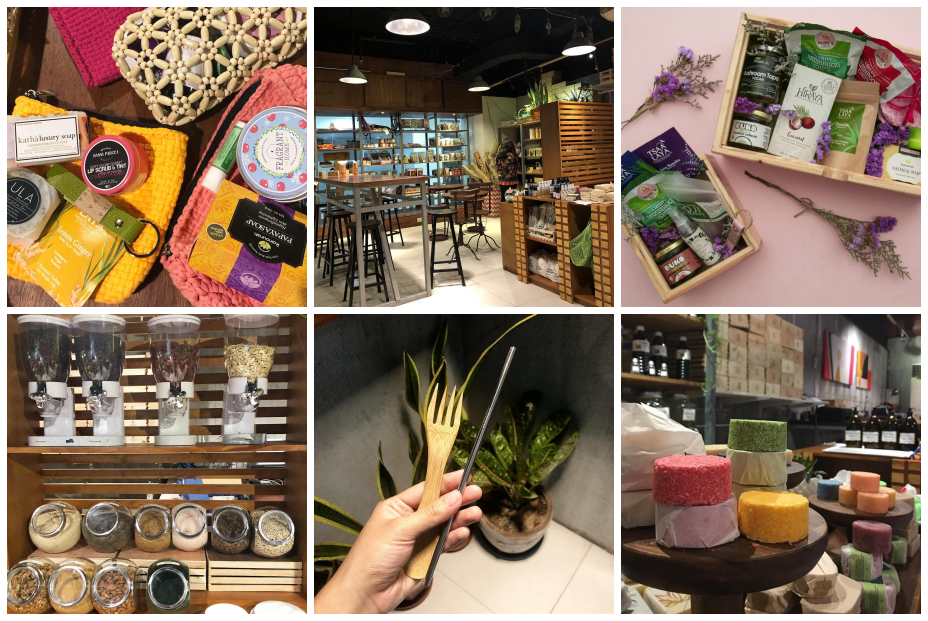 Roots Katipunan isn't just a zero-waste store. It's a co-working space with a store section that carries sustainable, socially responsible brands. And because it's located in a university community, it's got the perfect platform to introduce students to sustainable living.
Unit 106, FBR Building, Katipunan Ave
Quezon City, Metro Manila
Roots Katipunan
3. Refuse (Muntinlupa City)

Refuse's tagline sums up the zero-waste lifestyle: "If you cannot reuse, refuse." The store makes it easier to do just that by giving consumers sustainable, locally-made alternatives for frequently purchased goods — from laundry soaps to organic produce.
Pop Culture, 2nd Flr Alabang Town Center, Alabang-Zapote Road
Muntinlupa City, Metro Manila
Refuse
4. Sierreza (Los Baños)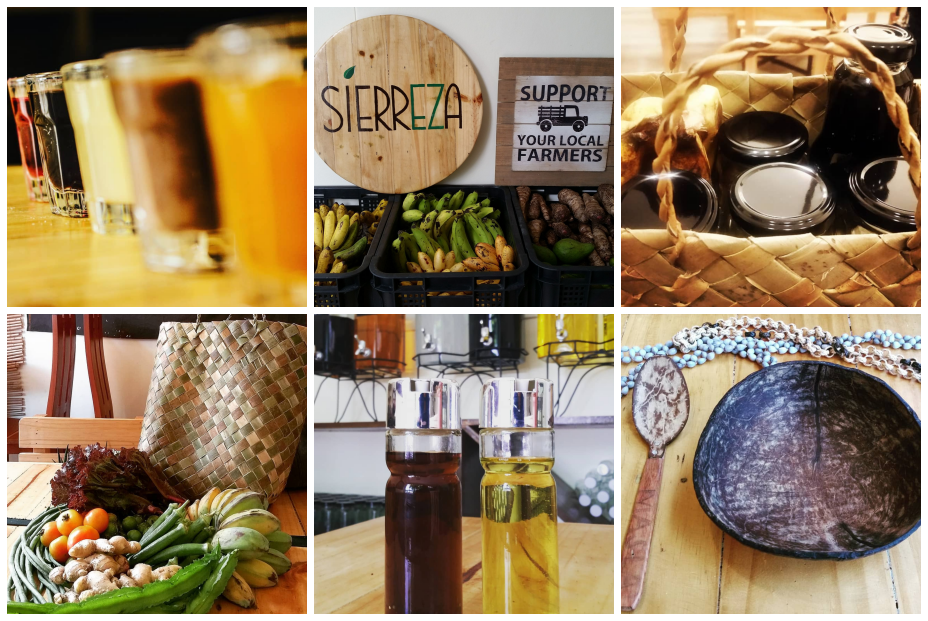 A fair trade cafe and zero-waste store, Sierreza doesn't just support its community's local farmers, but also promotes eco-friendly agricultural practices. By giving local farmers a stable income, Sierreza encourages them to pursue sustainable farming, or "farming with a conscience."
Agapita Road
Los Baños, Laguna
Sierreza
5. Amgu (Cebu City)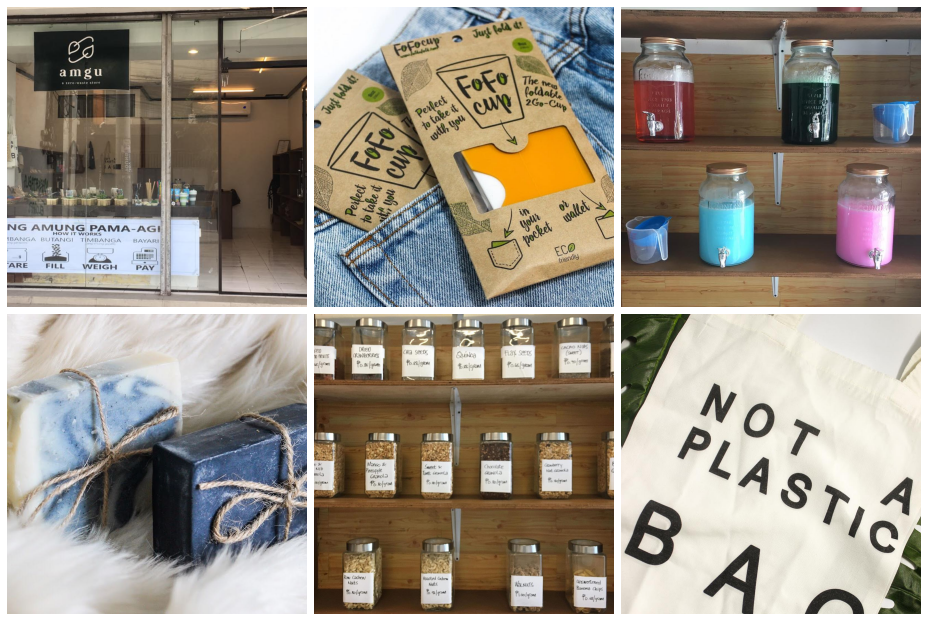 "Amgu" is the Cebuano word for awareness, which is exactly what this new zero-waste store is promoting. By not providing plastic containers and bags for its customers, Amgu encourages Cebuanos to reduce the amount of plastic in their homes. Available products include everything you need to get started with your sustainable lifestyle: wooden cutlery, linen bags, and even abaca dishwashing scrubbies!
Betty's Apartment, Queen's Rd., Kamputhaw
Cebu City, Cebu
Amgu
6. Wala Usik (Bacolod City)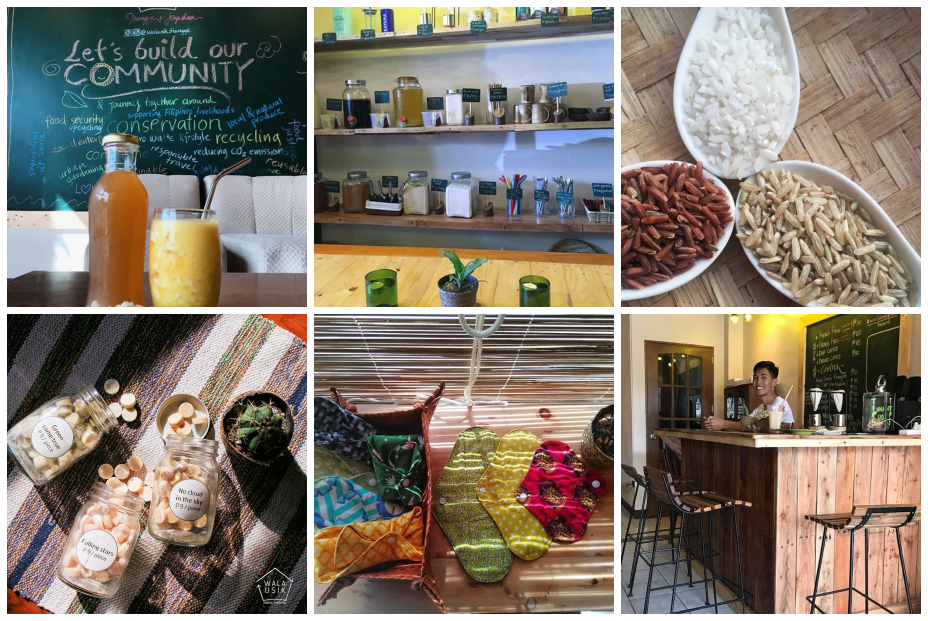 In Hiligaynon, "wala usik" means "nothing is wasted", which is apt for Bacolod's first zero-waste store. Aiming to build a community and movement around mindful living, Wala Usik is a cafe and store that offers refilling stations for home essentials and produce, as well as workshops and lectures on sustainable living.
Door 6 Teresa Bldg. Mandalagan
Bacolod City, Negros Occidental
Wala Usik: Tiangge + Kapihan
7. Happy Earth Store (Cagayan de Oro)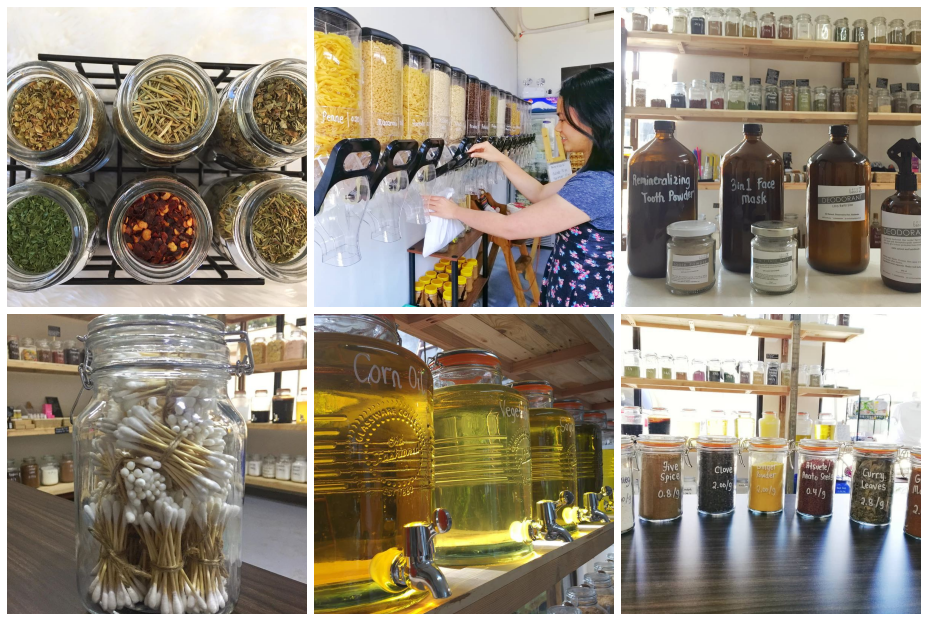 The first zero-waste store in Mindanao, Happy Earth Store has a wide variety of home essentials, from personal care to laundry products. They also offer package-free foods, as well as zero-waste kits and containers for people who are new to sustainable living. But of course, they encourage people to bring containers they already have at home.
Masterson Avenue
Cagayan de Oro, Misamis Oriental
Happy Earth Store
8. Croft Bulk Foods (Davao City)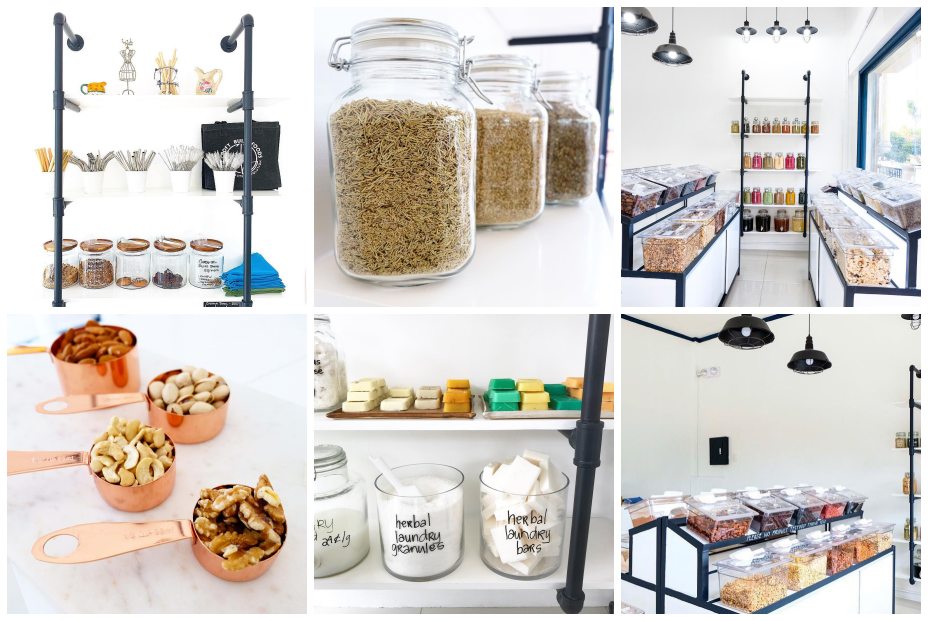 From the folks behind The Vegan Dinosaur in Davao City, Croft Bulk Foods isn't just a way to provide more sustainable options for the public, but also a way for the restaurant's owners to pursue the zero-waste lifestyle themselves. By offering packaging-free plant-based products, Croft Bulk Foods encourages customers to be mindful in their consumption, buying only as much or as little as they need.
Unit 6A, Paseo Uno Bldg., Ruby Street,
Marfori Heights, Davao City, Davao del Sur
Croft Bulk Foods
Do you know of other such stores? Share them with us below!