It's difficult to just pin down 8 albums out of the hundred great ones that have been produced for the past 10 years. The 2010s were simultaneously a great and weird time for music. We listened to well-thought-out albums produced by artists like Arctic Monkeys and the Vampire Weekend, but we also had our fair share of songs about twerking, anacondas, pens and pineapples, and what the fox says. But if you get past the quagmire of meaningless (but fun) pop, you'll get to see the gems. Listen.
DISCLAIMER: This article is based solely on the author's opinion and the top 8 albums that made an impact for her in the past decade. Thank you very much.
Taylor Swift: Red (2012)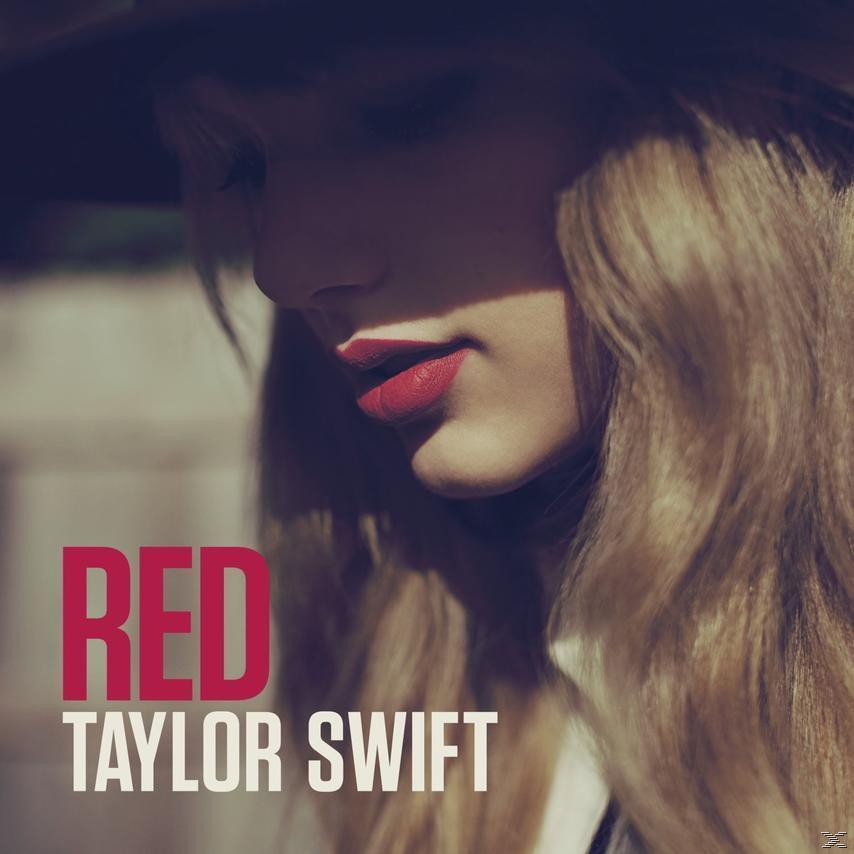 Top song picks: "Everything Has Changed", "Red", "I Knew You Were Trouble", "We Are Never Getting Back Together"
By releasing Red, Taylor Swift seamlessly transitioned from a country musician to a pop artist. Red was a soundtrack that began with hurt from residues of naïve teenage love; it went on to sing about standing on your own two feet and cutting off ties with people that are not worth it, and it ended with hoping for a better more grown-up love that will come. If Taylor wasn't already cemented in every person's mind as the fantastic artist that she is, this album definitely did it. And now she's the Artist of the Decade. Astounding.
Vampire Weekend: Modern Vampires of the City (2013)
Top song picks: "Step", "Diane Young", "Ya Hey", "Don't Lie"
Modern Vampires of the City abandoned the African-inspired bouncy tunes of Vampire Weekend's two previous albums to shift to slower, more serious melodies but equally as catchy. In this masterpiece, Ezra Koenig delves deeper into the nature of existence, mortality, and wondering about God and religion. The genius of this album translated to everyone back when it was released, it was even hailed by Rolling Stone as the best album of 2013. Take the slow, melancholy sound of "Hannah Hunt" followed with "Don't Lie"'s painfully introspective "I want to know, does it bother you?/The low click of a ticking clock," and the listener gets to bask in the wisdom Modern Vampires dishes out for everyone.
After 6 years, Vampire Weekend released its fourth album, Father of the Bride in early 2019 which has now been nominated for Album of the Year at the 2020 Grammys in January 2020.
Arctic Monkeys: AM (2013)
Top song picks: "Snap Out of It", "R U Mine?", "Why'd You Only Call Me When You're High?"
Arctic Monkeys' music was never meant for everyone but has always been appreciated by many. Every album before AM was filled with Alex Turner's clever lyrics and distinct musicality, but AM exceptionally showed Alex's magic notable songwriting style, the band's funky tunes, and the ever-present theme of struggling with lust, life, love, and 3AM thoughts.
In 2018, Arctic Monkeys released their latest album Tranquility Base Hotel + Casino, but much to the disappointment of the fans, it deviated from the sounds of AM. Still, we have to give credit to Alex's bravery incorporating lounge jazz and his lyrics
Carly Rae Jepsen: E●MO●TION (2015)
Top song picks: Run Away With Me, I Really Like You, Your Type, Favourite Color
Back in the early 2010s everybody seemed to box Carly Rae Jepsen as just the "Call Me Maybe" singer. Then she released her bombshell of an album called Emotion in 2015 and while it wasn't exactly a commercial success, her raw talent shone to those who paid attention. Emotion was 80s inspired, it was filled with funky sounds, disco, and house music, the kind you can't help but dance to. Jepsen showcased her songwriting prowess and proved that she wasn't a simple flash in the pan. She was here to stay and create even more amazing music. Check out her 2019 Dedicated album.
Adele: 25 (2015)
Top song picks: "Hello", "When We Were Young", "Send My Love (To Your New Lover)"
Nobody sings of heartbreak more soulfully and hauntingly than Adele. She sang when she was 19, she came back with great songs when she was 21, and she rocked the world once again when she was 25. Her album 25 was a montage of Adele's life: her introspective thoughts put in a song, her nostalgia, preserving her younger years in the melodies of an album. It wasn't a surprise to see this album top charts worldwide; and with the likes of Ryan Tedder and Paul Epworth working with her, it was a win from the start. If you think 25 sounds good on track, you have got to hear Adele sing it live – it's even better.
Various Artists: Hamilton Original Cast Album (2015)
Top song picks: Listen to every song!!!
A man like Lin-Manuel Miranda only comes once in a lifetime. Miranda is the main writer for the music, the lyrics, and eventually the book for the 2015 theater musical Hamilton. It's two-and-a-half hours of Miranda's lyrical genius inspired by founding father Alexander Hamilton's life dipped in rap, hip-hop, R&B, and soul music. The outcome is astounding.
Hamilton was the highest-selling Broadway cast album of 2015, it won the 2016 Grammy award for Best Musical Theater Album and the 2017 Billboard Music Award for Top Soundtrack/Cast Album. Although the original cast has long since retired from the scene, the musical is still on tour but you'd be hard-pressed to find tickets as they sell out immediately. Hamilton is spine-chilling, moving, and haunting. If you're a new listener, it might take you a few days to play the entire album but the journey is worth it.
The 1975: I like it when you sleep for you are so beautiful yet so unaware of it (2016)
Top song picks: "Somebody Else", "Loving Someone", "A Change of Heart", "She's American"
The 1975 has been a band for as long as they can remember. The four-piece started out as every angsty teenage group would: rock music, emo hair, and sad lyrics. But eventually, fate would lead them to rename their band to The 1975 and into the heights of fame. Their self-titled first studio album was broody but it had Matty Healy and George Daniel's magic touch weaving from dancy pop tunes with absurd lyrics to instrumentals arranged to make you feel things. That was the album that landed them on the radar of their mostly-girls fandom, and though they tried to fight the boy band image, they eventually ended up embracing it with their second studio album which saw the start of the neon pink era. The 16-track I like it when you sleep… album had touches of 80s pop and R&B mixed with lyrics on fighting substance abuse, mental health, and falling in love. The band has since released another album (A Brief Inquiry Into Online Relationships) and is set to release its fifth by 2020.
Lorde: Melodrama (2017)
Top song picks: "Green Light", "Supercut", "Hard Feelings/Loveless", "Homemade Dynamite"
If you ask one of this decade's greatest producer/singer/songwriter by the name of Jack Antonoff to work with one of this decade's most soulful and gifted artists by the name of Lorde, you know you're going to get nothing but the best. Melodrama didn't disappoint. It's a breakup album that explores stepping over the line that divides the teenage and adult, navigating the treacherous waters of love, heartbreak and grief, all packaged in precise lyrics and striking melodies you can't help but play over again. Melodrama's success speaks for itself. It won the 2017 New Zealand Music Award for Album of the Year and was nominated at the 2018 Grammys for Album of the Year.
What are your picks for the top 8 album releases of the decade? Share them with us below!