A Criminal Year: 8 Best TV Series That Debuted in 2016
By KARL R. De MESA

There have been a lot of great continuing series but, for the most part, 2016's TV series offerings were in the crime and noir genres, reveling in the post-"Serial" true crime boom.
TV-landia's new offerings ranged from meditations in the minutae and suspense of amnesia) how could he be sure he didn't really stab the pretty white girl to death during his drug stupor?), to the sweeping impact and circus that surrounds cases that involve celebrities and murder. Running a close second was the fantasy and sci-fi mash-ups that colored our TVs with avatars of God gone awry and excursions into the unknown doubling as perfect homage and nostalgia pieces.
Here are our 8 picks for best new TV shows that made their first season debut in 2016.
Preacher
.
Despite my love for the original DC/Vertigo comics, this Dominic Cooper-led show was a hard thing to fully root for  and appreciate exactly because of its lack of consistency and often sloppy pacing (hello, care to put cliffhangers, screenwriters?). There's enough of a sizzling plate of material here what with divine absence, a power gone rogue, angel enforcers, vampires, and the bloodthirsty Tulip. So we're putting this at the bottom of the barrel despite intermittent scenes of greatness, like the charisma and power of Preacher Jesse Custer and top notch character development, the grand motel man vs vamp vs angels fight scene, plenty of redneck shootouts, and Joe Gilgun's Irish vampire Cassidy drinking every moment dry when the camera's on him. We're hoping the confirmed second season gets new writers and episode directors that live up to the high water mark of Garth Ennis's comics.
Atlanta
.
I always thought Donald Glover would become typecast in nerdy black guy roles post-Community, but in this series about two cousins navigating their way through the Atlanta rap scene he gives way to the dramatic acting chops that were all along his secret weapon.
As the budding manager to his rapper cousin Paper Boi, Glover infuses this series not only with his signature odd man out vibe but also a strong patina of barely held together sorrow that threatens to burst out in, I'm sorry, almost always absurd fashion. It's like Pagliacci dropped out of Princeton University and was put in an Entourage setting. And it's been renewed for a second season.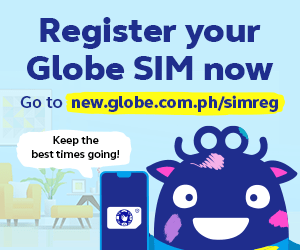 American Crime Story: The People vs O.J. Simpson
.
This was a pure pulp, nail-biting burner of a mini-series; a feat that is made even more incredible because everyone knew how the thing was going to end. Cuba Gooding Jr. channels the titular football star that earned him a nomination for a Primetime Emmy in the infamous 1994 murder trial, firecracker performances were also had by Sarah Paulson, David Schwimmer (as Robert Kardashian, yeah the clan patriarch of THAT family), and Courtney B. Vance—the counsel for OJ that turns the case into a carnival about race and police brutality.
The Girlfriend Experience
.
Remember Steven Soderbergh's 2008 indie starring Sasha Grey? Well, here's the TV series that aired on Starz, about a young woman moonlighting as a high-class escort. Admittedly this flew way under my radar so am just catching up with the first season, but Riley Keogh shines as Christine, the ruthlessly ambitious law student, in a world where high-class whoring also equals higher stakes all around what with super rich clients and only the most luxe of hook-up settings.