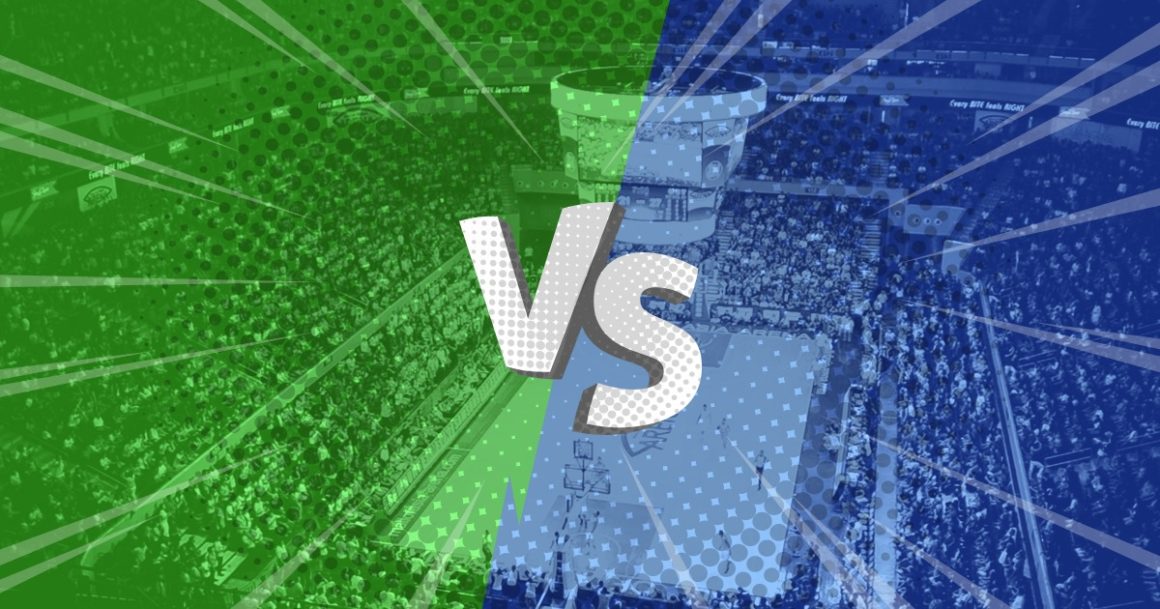 During the UAAP season, we see lots of different match-ups, but none of them will compare to the fans' excitement on an Ateneo vs. La Salle game day. We all know that the rivalry of these two schools dates all the way back to 1939 when La Salle finally won the NCAA championship title over Ateneo; who had won the last 5 titles prior. To rub salt on the Eagles wounds, and who knows why else, La Salle fans decided to throw fried chicken at Ateneo's gates… and that was the beginning of a very prominent rivalry in the country; which also makes Ateneo – La Salle games today that much more fun to watch.
Here are 8 differences you notice at an Ateneo – La Salle game:
The Traffic
Before you even get into the arena, or to the parking lot for that matter, you face lots of traffic; I'm sure you can guess where they're all heading. And when you finally make it to the parking lot, make sure you're ready to park in the highest level — especially if you get there close to game time, because chances are there won't be many remaining spots.
Blue and Green Everywhere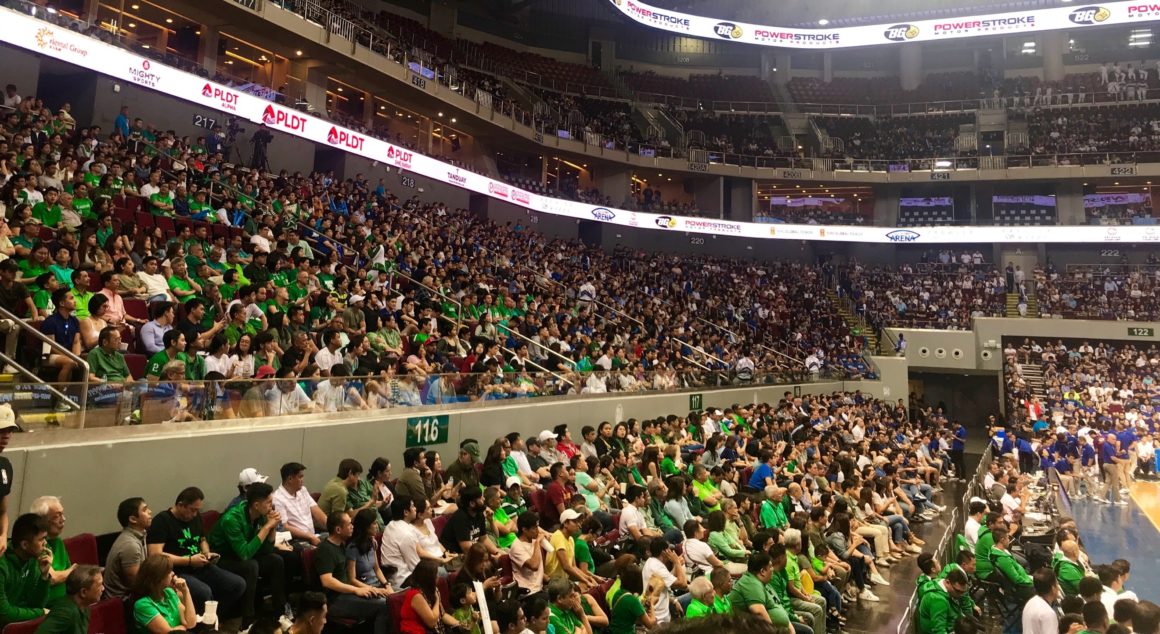 The second you enter the arena, you see blue and green everywhere. All the Ateneo supporters wearing their school's color to support their team, and all the La Salle supporters doing the same. I gotta say, it does make for pretty cool photos, and a pretty backdrop for watching the game.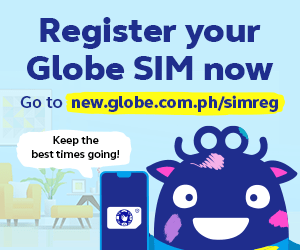 The Vibe and The Energy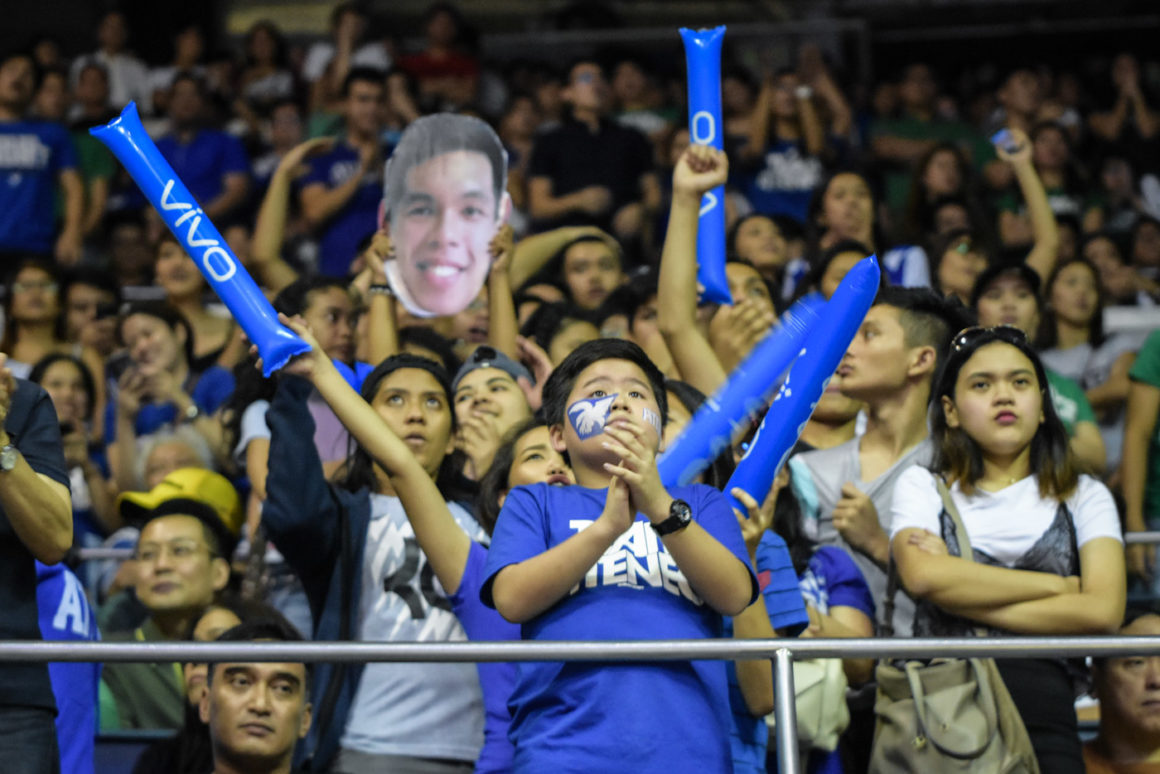 Everyone was literally sitting at the edge of their seats throughout this game. Every shot, every rebound, and every foul is that much more important. The excitement sure is contagious, and even if you didn't go to either of the schools, you'll be compelled to choose a team to cheer for.
Starbucks Line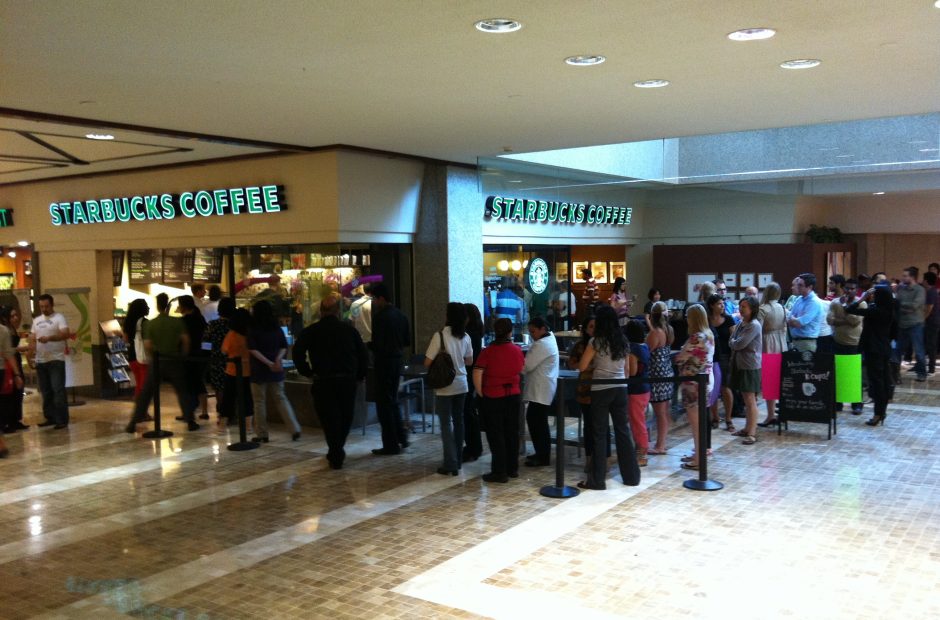 It's almost impossible to get Starbucks on this popular game day, most especially before, after, and during halftime. The line is longer than ever, and the wait is much more time-consuming than usual. The only probable way would be to go for a coffee run while the game is on-going to skip the wait.
Celebrity Spotting
Considering the popularity of these two schools, you'll definitely see a handful of celebrities at this game — whether they're just supporters of the schools or alumni. Make sure you have your camera ready if you wanna fan-girl!
Side Comments
The audience is as invested in this game as they would be if they were all team managers. Considering that most of the fans are students, alumni, or people that have placed bets on the game, they all have lots to say from the stands. Pointing out what the players are doing wrong, which wrong calls the referees are making, and coaching the players from their seats.
You Witness the Players Giving Their All
The players of these two teams have extra motivation when they're facing each other. You witness them giving their all and playing the best they can. Even taking shots when they know that they're impossible, just to make sure they manage to somehow secure the win. I mean if that's not a look of exhaustion, I don't know what is.
Playful Banter
Of course, no game would be complete without some fun and banter. You hear pretty hilarious comments and trash talk from the audience of each school, which you can't help but laugh at. We're sure it's all in good spirits though.. or is it?
How was your first time watching UAAP rivalry games? Tell us about the experience below!