As one of the most popular shows on television, millions of viewers tune into HBO whenever the network drops a new episode of Game of Thrones. But the 8 and final season has been plagued not just by questionable writing and storytelling decisions, but technical gaffes and continuity goofs.
That's because Game of Thrones fans are nothing if not observant, which is why it all came to a head when an errant Starbucks cup appeared in last week's episode, "The Last of the Starks." It wouldn't be the first time a coffee cup made its way onto set and into the final cut of an episode.
It is a reminder that Game of Thrones is just a show and after all seventy two episodes air, we can look back and laugh at all the weird anachronisms, the puzzling inconsistencies and total goofs. Here're 8 of the weirdest mistakes in Game of Thrones, one for each season.
Season 1 – Sansa Was A Targaryen, Jorah Mormont & Daenerys Were Lannisters

Although corrected in the Blu-ray releases of this season, the initial broadcast of the pilot episode "Winter Is Coming," and the following episode, "Kingsroad" featured the wrong family crests for each character. It was initially assumed that these were secret ancestry to be revealed further down the line but alas, they are mere goofs.
Season 2 – Jaime Doesn't Even Remember How He Killed Alton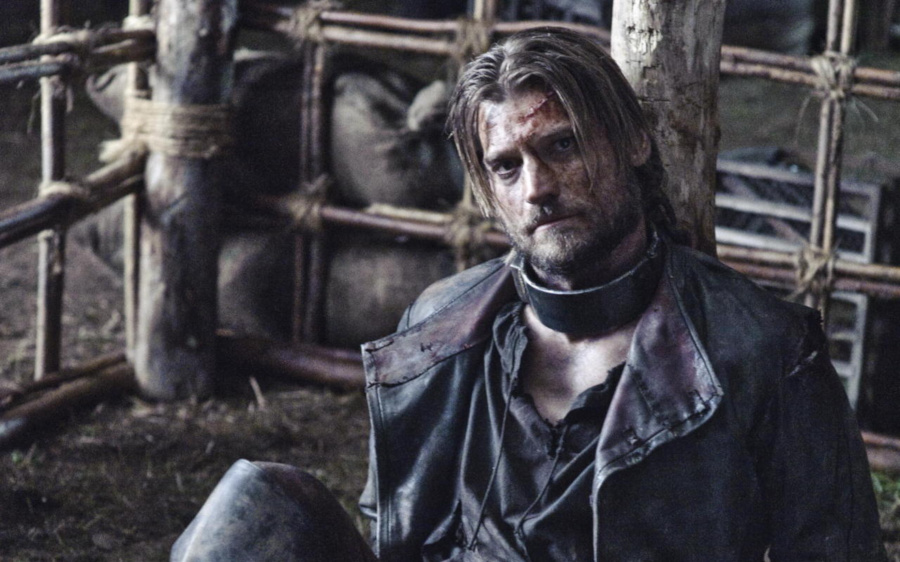 In last week's episode, Jaime recalls how he murdered his cousin. He told Brienne: "I strangled my cousin with my own hands, just to get back to Cersei. She's hateful and so am I." The thing of it is that's not how it actually played out in season two's "A Man Without Honour." While Jaime does kill his cousin, he beats him to death. It's the guard who comes in to investigate the noise that he strangles.
Season 3 – Margaery Tyrell's Smartphone Shoulda Been On Silent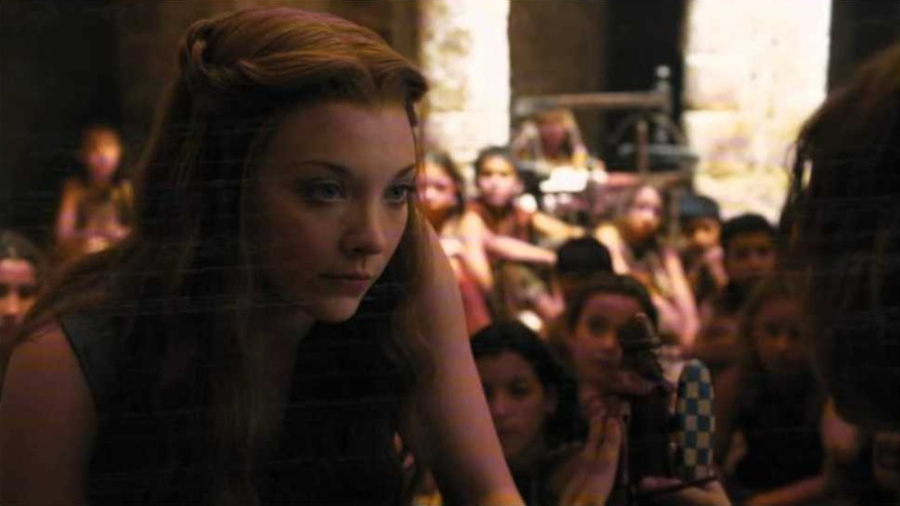 Following the Battle of the Blackwater, a compassionate Margaery consoles orphans of the massacre. We see her and her handmaiden handing out toys, but the moment gets odd when you can clearly hear an email notification go off. Apparently no one in production caught this during the sound edit, and you can still hear it in the episode. And it wouldn't be the only gadget to make it into medieval times.
Season 4 – Melisandre's Magic Necklace Seems Sketch

In the sixth season, it was clearly established that if Melisandre took off her signature necklace, she would rapidly age into an old lady. The necklace's rejuvenating powers were such that it was even used to revive Jon Snow. But in season 4, she was seen taking a bath without the youth preserver on. Maybe her bath water is magic too?
Season 5 – Stannis' Laptop Charger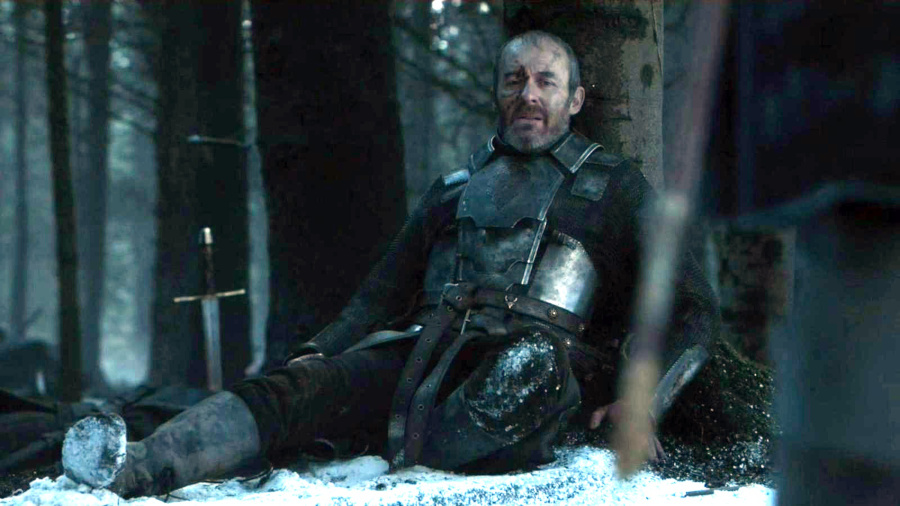 Who could forget the defeat of Stannis and his forces outside Winterfell. It was a bit of a shock since in the books, Stannis is a major character who's still totally alive. As he lay slumped in deathly repose, wires could be seen sticking out from around his legs attached to a charging device. I guess even in his final moments, Stannis was checking the company Slack.
Season 6 – Jon Snow's Rubber Sword
Valyrian Steel goes BOING!
Season 7 – Wight In A Box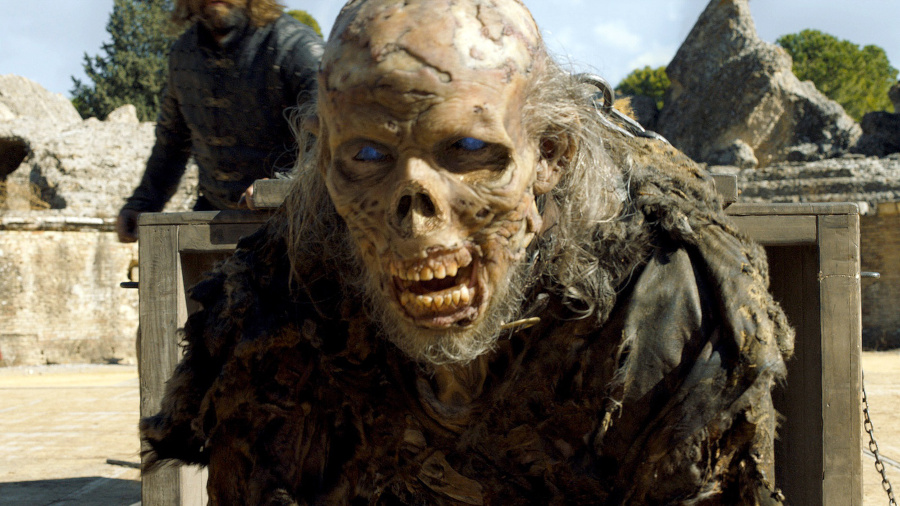 This season the wights didn't seem to have any trouble punching their way out of a stone crypt. Which is fine, because you know, when the angry undead want to fuck shit up, who's to say no? Except this flies in the face of what happened in the previous season, when Jon Snow captured one and put it in a wooden box. So I guess it was a really well behaved wight?
Season 8 – Daenerys' Ever Changing Braids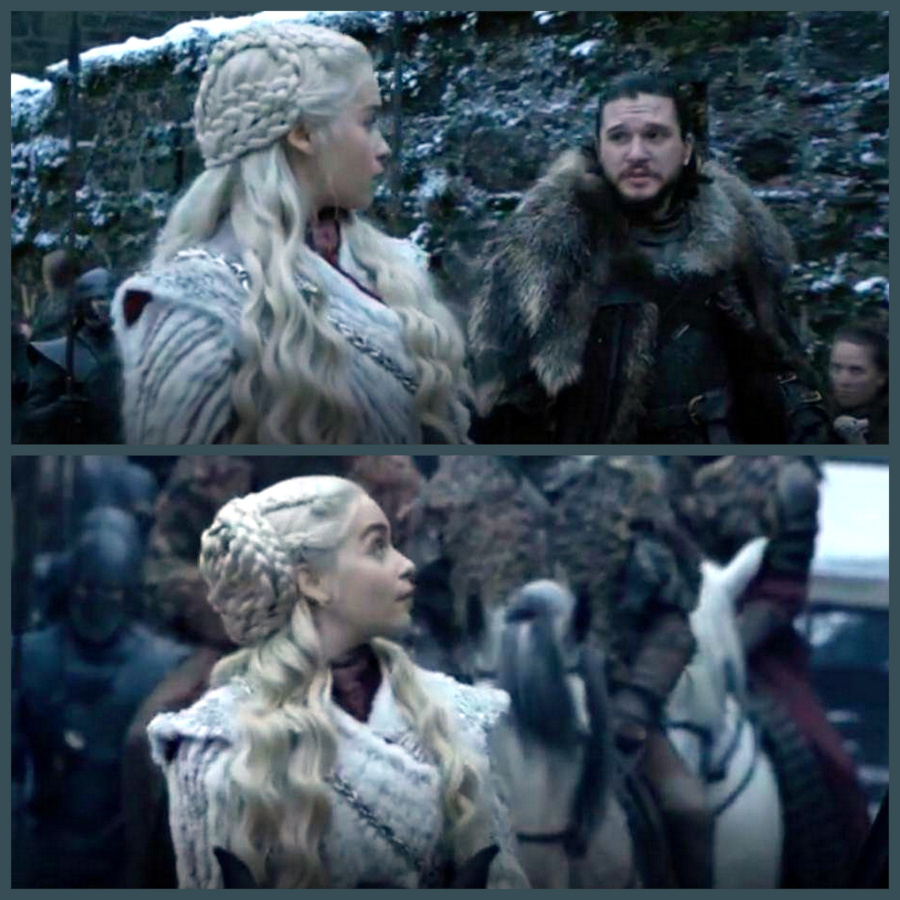 In the first season, Daenerys told her brother, Viserys, that braids are symbolic in Dothraki culture of victories achieved. In this season, upon her arrival at Winterfell, her braids change from one moment to the next. It's not the most worst mistake ever, but it's a pretty glaring continuity goof on top of the fact that Daenerys' hair has gone through so much: dragon rides and battle scenes with nary a need to fix it.