A Comprehensive Guide To Final Fantasy VII Remake
May 15, 2019 &nbsp • &nbsp Matthew Arcilla
Square Enix, the video game publisher behind the Tomb Raider, Kingdom Hearts, Hitman and Final Fantasy has been talking about their remake of 1997's Final Fantasy VII for what feels like decades. During the State of Play presentation in which Sony streams fresh hype for new PlayStation things, Square Enix finally dropped a new trailer for the long in development Final Fantasy VII Remake.
Like all videogame trailers, it's just a small glimpse of what we can expect, but it hasn't stopped a great swath of nostalgic gamers from going nuts. The combat looks cool and heroic lead Cloud Strife remains spiky haired and steely eyed. And while I've never really had an affection for Final Fantasy 7 – despite putting in eighty hours of completion into it – it's a big deal remake for anyone who was raised by their PlayStation.
What Is Final Fantasy

Final Fantasy is a series of Japanese RPGs created by designer Hironobu Sakaguchi at Squaresoft. Sakaguchi created the "first" Final Fantasy believing it would be his last, with plans to leave games if it didn't sell well. It was a hit and since then Square Enix has made 14 mainline sequels set in various science fantasy worlds with recurring elements like the bird-like mounts called Chocobos, airships and cute messengers called Moogles.
What Is Final Fantasy 7
After six installments on the Nintendo Entertainment System, the seventh Final Fantasy debuted on the original PlayStation. With its now iconic sweeping soundtrack and an interesting story about eco-terrorism, supersoldiers and repressed memories, it was a bonafide mainstream hit and a killer app that helped sell more PlayStations. When most people think of Final Fantasy they think of Final Fantasy VII.
What Is Final Fantasy 7 Remake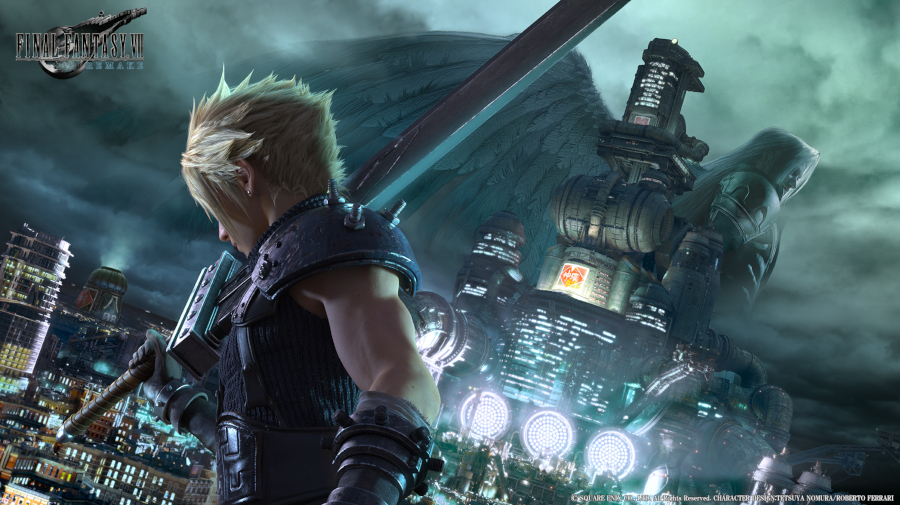 Originally teased back in the early 2000s by Square Enix – essentially during the PlayStation 2 era – a remake of Final Fantasy 7 was the hype bait that drove fans mad. But an official announcement was made until E3 2015 and a gameplay trailer was premiered at PSX 2015. It will update the beloved story and characters for modern sensibilities in graphics, art direction and design on the PlayStation 4 and maybe even the fifth PlayStation.
Why Is It Final Fantasy 7 Remake Not A Remaster

You're probably asking, "What's the big deal? Isn't this just remixing the audio, upscaling the graphics and making sure the game works on modern hardware?" Nope. That's a remaster, which updates a game while preserving the experience. This is a full-fledged remake, an HD experience built from the ground up – new character models, new performances for music and voice and redesigned combat – all in Unreal Engine.
The Unreal Engine is one of the biggest success stories in game development software. Originally designed for first person shooters has gone on to be used in games like Star Wars Jedi: Fallen Order, Borderlands, Injustice 2 and Mass Effect. Final Fantasy 7 Remake will need that kind of development muscle. Reusing old assets from the original is a non-starter: only low resolution content is on file thanks to poor archiving on Square Enix's part.
Who Are Working On Final Fantasy 7 Remake

The remake is being directed by Tetsuya Nomura, who as a younger developer was responsible for character designs on the original Final Fantasy 7. Since then he's gone on to direct the Kingdom Hearts series and served as co-director on Final Fantasy XV. His other co-leads are producer Yoshinori Kitase, who was the director on the original while writer Kazushige Nojima and composer Nobuo Uematsu return to provide script and music.
How Will Final Fantasy 7 Remake Play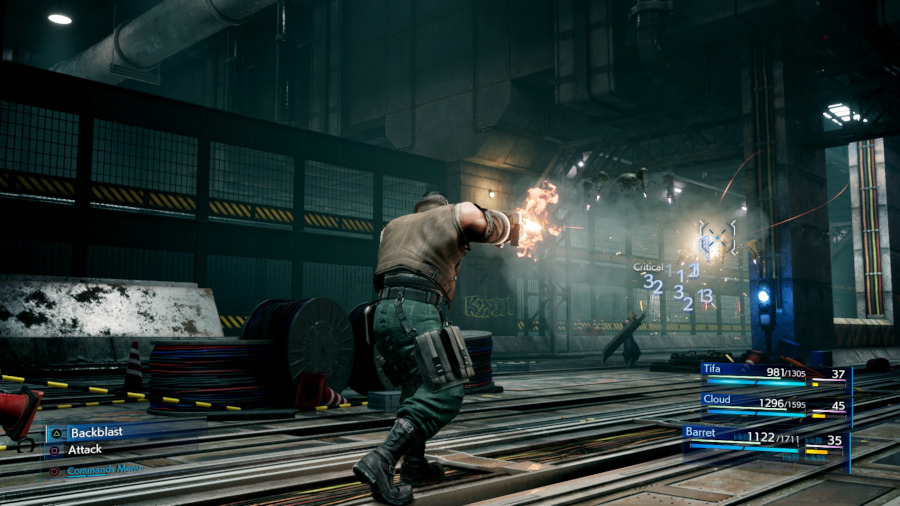 The new trailer that Square dropped focuses on an early part of the game in which Cloud, Barret and a bunch of other well-armed upstarts fight in Midgar. It looks like it plays a lot like Final Fantasy XV, which can be a bitter pill for those who had hoped for a mostly faithful recreation of the original game's combat and not the action-based gameplay of XV. Again, this is a full on remake not just a complete return to nostalgia.
A single button is devoted to "attack," another for a chosen special move and the rest of the combat options tucked away into a command menu. A playable Barrett suggests one can swap between characters at will or when the story dictates, but there's nothing that resembles the "active turn" based system of many Final Fantasy installments, let alone the programmable gambit system of XII or the breakage system of XIII.
What Will Remake Add To The Original Final Fantasy 7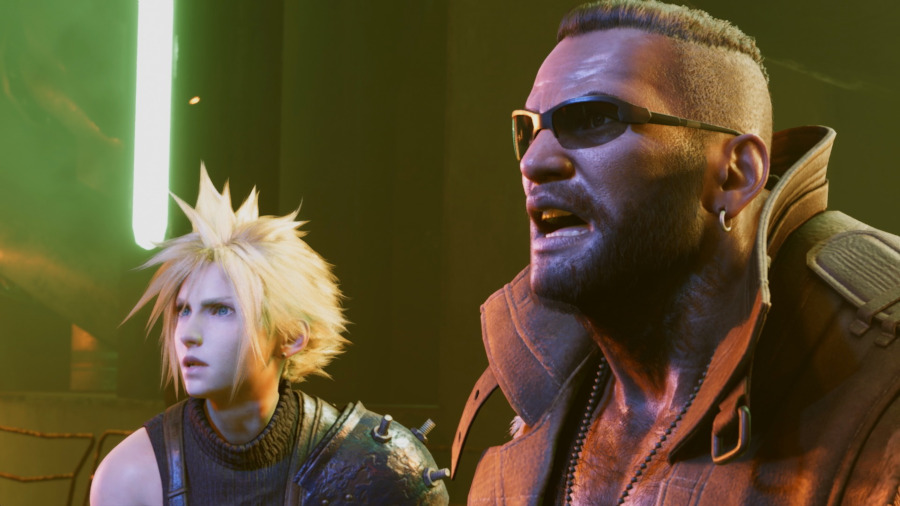 Outside of the gameplay, the question remains as to what Final Fantasy 7 Remake will add to the original. Nomura said that "players will be able to explore many different areas of [the city of] Midgar that they couldn't access in the original. If we're remaking this world, we want to add in areas and depict them with real detail." The result is a game that is going to be way bigger than a single full-sized game.
That's why Final Fantasy VII Remake will be delivered in a serialized manner, much like other Square Enix releases like Life Is Strange or the DLC strategy for games like Final Fantasy XV's "Episodes" and 2016's Hitman. "With all the new depiction that we're adding to the game and the level of detail we're incorporating, the overall amount of content is only going to increase."
When Does Final Fantasy 7 Remake Come Out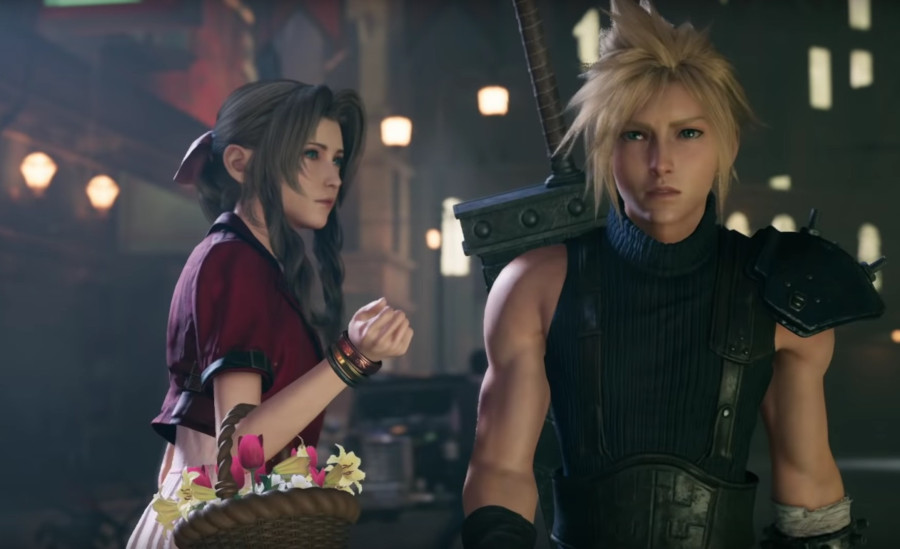 Unfortunately, despite the new trailer, we still don't have a release date for Final Fantasy VII Remake. After four years all the trailer promises is that, "the return draws closer." Square confirmed that Final Fantasy VII Remake would be released on PlayStation 4 as a timed exclusive before heading to other platforms like the Xbox One and PC, though given how long it takes to finish development at Square this could also mean next-gen consoles.
In the past Tetsuya Nomura said that Remake was announced far sooner than he would've liked. Producer Yoshinori Kitase apologized for the wait. "Sorry to keep you all waiting so long!" he tweeted.
What do you think of this remake? Tell us below!