We've got reasons to panic for the next months until October 20th because Panic! At The Disco is returning once again to rock the MOA Arena stage for their Pray for The Wicked Tour!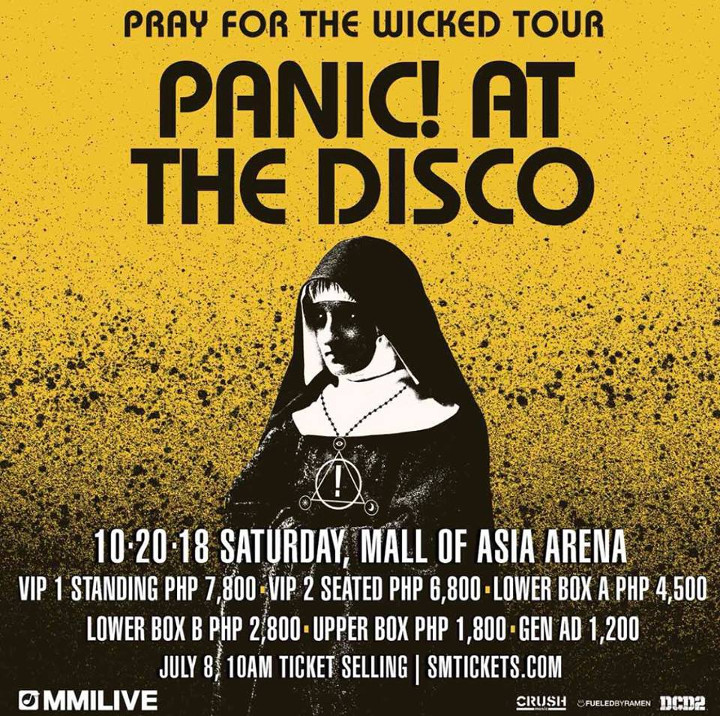 Panic! At The Disco has stolen punk rock kids' hearts for years since their debut studio album A Fever You Can't Sweat Out back in 2005 which gave us "I Write Sins Not Tragedies" and "Lying Is the Most Fun a Girl Can Have Without Taking Her Clothes Off." And even after a number of member changes and countless of experimentations with musical styles, Panic! At The Disco — with Brendon Urie as the sole original member remaining — continues to make fans dance, jump, and sing their hearts out with hits from all six studio albums across the years.
But before we sing Hallelujah and go Mad As Rabbits in the Northern Downpour, get to know Panic! At The Disco with these 8 surprising facts:
They started out as a Blink-182 cover band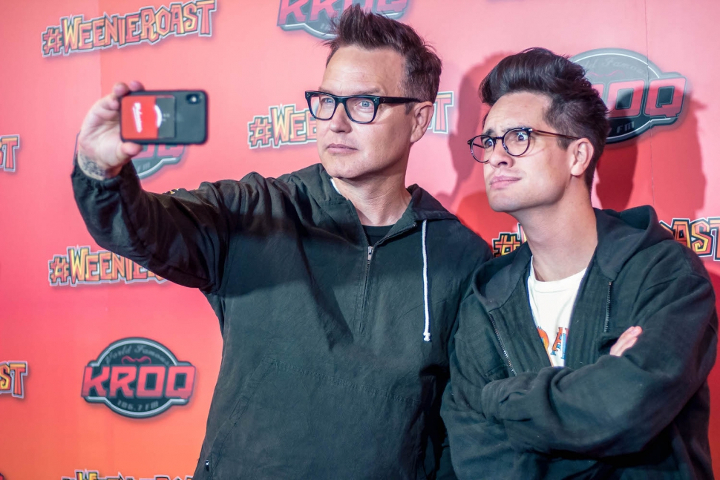 It seems like all high school bands in the 2000s began by jamming to songs from Blink-182. And much to the envy of those 00s high school boy bands, Ryan Ross and Brendon Urie got to play alongside Mark Hoppus to sing an acoustic version of "What's My Age Again?" in 2007.
Their first studio album was so popular, it hit Double Platinum
Well this calls for a toast so pour the champagne 🍾 Here's to 10 years, 2 million albums and you, thank you! pic.twitter.com/XwSisqpMbq

— Panic! At The Disco (@PanicAtTheDisco) November 13, 2015
After releasing A Fever You Can't Sweat Out in 2005, it became such a hit and amassed such a huge fan base that, on the band's 10th year anniversary, it garnered a Double Platinum Award.
Brendon Urie grew up Mormon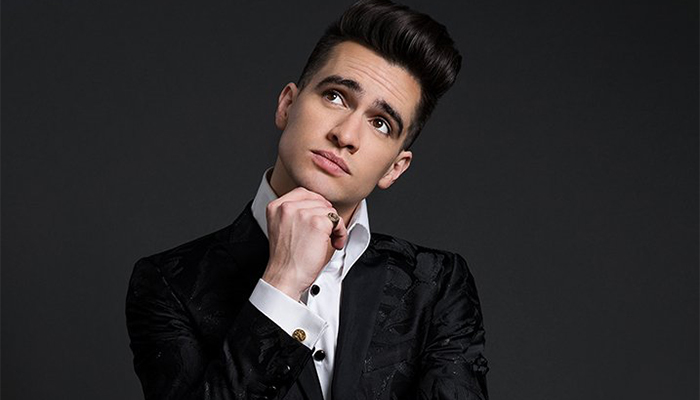 Brendon Urie was actually raised in a Mormon church until he abandoned his religion as a teen and declared himself an athiest which almost resulted to him getting kicked out of his parents' house.
When asked by Independent about it, he said, "I still use a lot of good values from growing up in the Church, and there was a sense of community. But you were also being heavily judged by people that wanted to look down on you for not being as great as they are. And that's not the sense I get when I'm touring and just in music in general. So meeting fans and interacting with other bands has become a new religion to me, one that's overwhelmingly beautiful and enlightening."
He also once worked in a café where people paid him to sing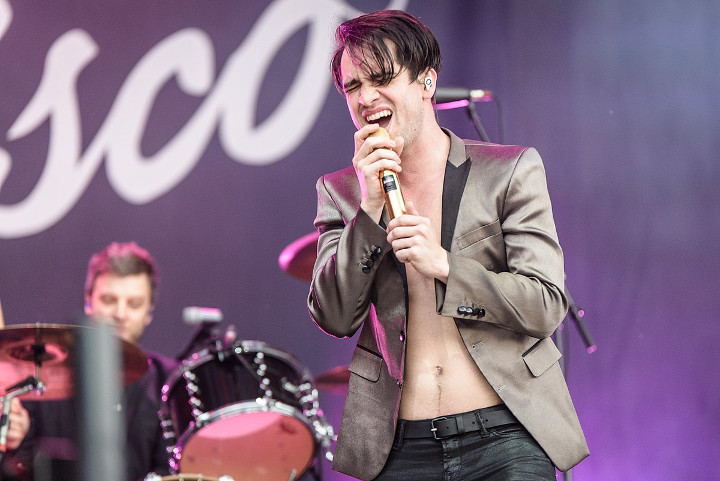 Like any American teenage boy, Urie worked to make ends meet at Tropical Smoothie Café. It's said that customers liked his voice so much that they would pay him to sing to them. It's also been rumored that he used that money to pay for the rent of Panic!'s practice space.
Their band name came from a line in a song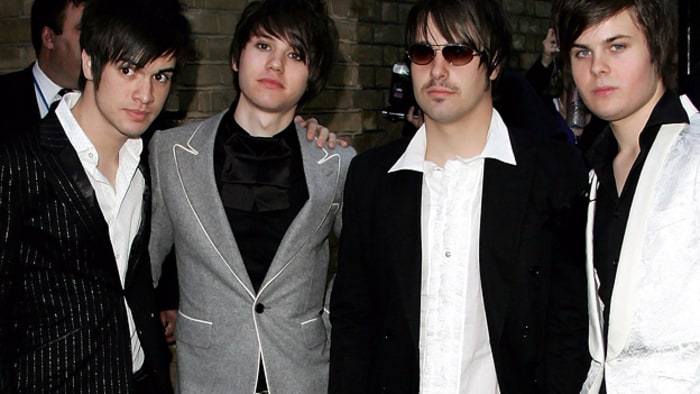 Panic! At The Disco actually got its name from a line in US indie band Name Taken's "Panic" which went "panic at the disco, sat back and took it so slow…"
They were "bottled" two years in a row at the same music festival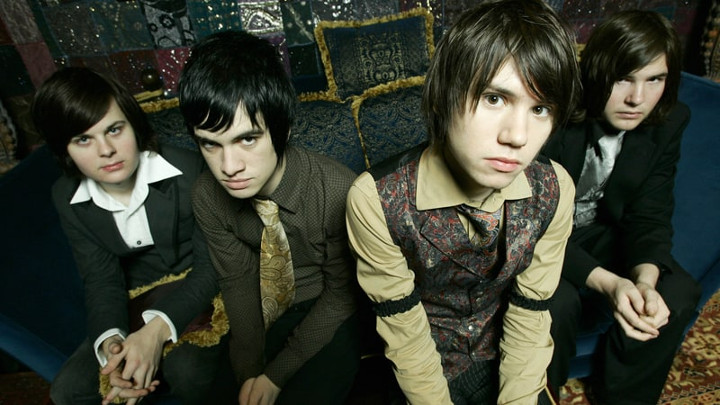 During the band's performance of "The Only Difference Between Martyrdom And Suicide Is Press Coverage" at Carling Weekend: Reading Festival in 2006, Brendon Urie had gotten hit by a bottle missile from the crowd which actually knocked him out! But like a true rock star, Urie regained consciousness and finished the set.
Surprisingly, the following year, bassist Jon Walker became the next victim of the bottling incident, getting hit on the head mid-way through the band's performance of "'Lying Is The Most Fun A Girl Can Have Without Taking Her Clothes Off." Unlike Urie, though, Walker was luckily able to walk off the stage without a scratch.
Urie was a huge fan of Julie Andrews and Sound of Music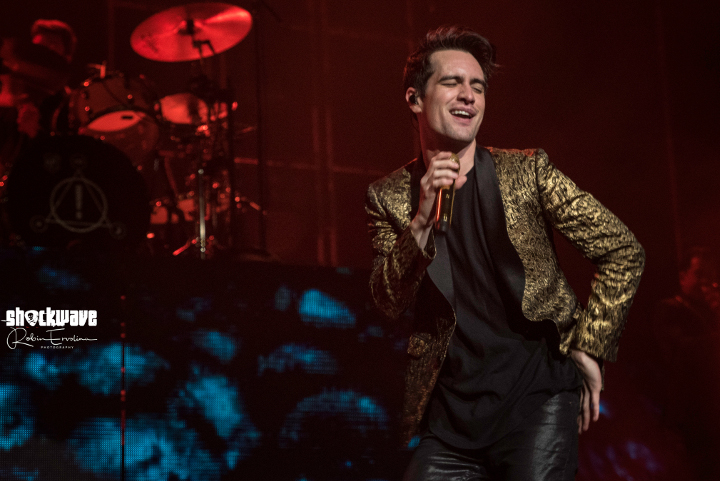 In an interview with People, he recounted the days when he used to watch his mother's VHS tapes of musicals. He confessed, "I remember dressing up like her in the ugliest dress I could make out of curtains and singing, "Doe, a deer!"
He was also used to wearing heels even before his role in Kinky Boots
Even before he put on his shiny stilettos to play Charlie Price in Kinky Boots for just ten weeks, Urie has already had experiences wearing heels as young as five years old. In fact, he thinks the heels he wears for the Tony-winning Broadway show are pretty comfortable!
#PFTWTourMNL is brought to you by   MMI Live   and is happening this October 20, 2018 at the MOA Arena. Tickets are on sale July 8, 2018 at SM Tickets.
Are you psyched for #PFTWTourMNL? Share with us your excitement in the comments below!