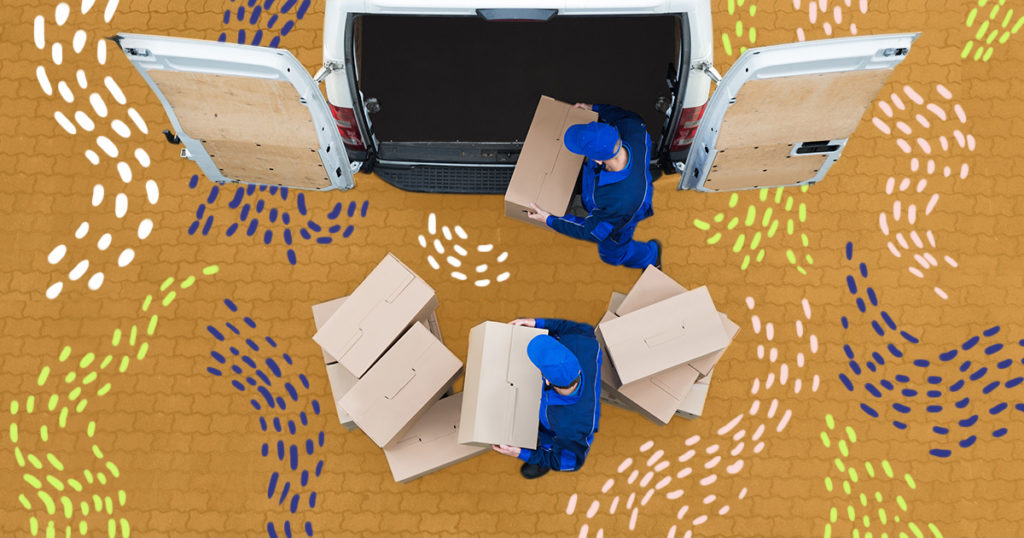 A Ranking of Local Couriers
By Therese Aseoche

We all have our courier of choice when sending or receiving parcels to people around the Philippines, and each service provider has its own set of strengths and weaknesses. There is no courier in existence that is trusted by all, but here is 8List.ph's own ranking* of 8 of the most commonly used local couriers by Filipinos:
*Opinions are based on the experiences of the 8List.ph team and do not necessarily reflect the opinions of the community.
8. Zoom

When it comes to price, Zoom is one of the most affordable options out there. However, their delayed shipments and horrible customer service has us positioning them as possibly the most unreliable courier we have locally. All you need to do is check the comments section of all their posts to understand why.
7. Fastrack


Fastrack has the cheapest rates out of all couriers, but reviews are rather mixed. They have more negative reviews than good ones due to delayed to no pick-ups, packages becoming lost, and the unresponsive customer service. They also don't do provincial pick-ups.
With a 1.6 out of 5 rating in Google Reviews, you're better off choosing other, more reliable couriers, or proceeding with caution.
6. DPX

Like Fastrack, DPX has a number of mixed reviews. Its upsides include cheap rates starting at PHP 40 for a small parcel and consistent updates on their Facebook page regarding resigned or dismissed employees, but its downsides include non-pickup and delayed shipments of packages and unresponsive customer service. However, when they do arrive to pick-up your packages, they will almost always deliver (within just a few days, if you're lucky).
5. ABest

Compared to other local couriers, ABest sits along the likes of JRS Express, LBC, and Xend with regards to price range. Their promised delivery time can take anywhere between 3 to 5 days. ABest also has plenty of brick-and-mortar branches you can go to when you want to ship documents and items. So if you worry about no shows when it comes to pick-ups, you can always go to a branch near you.
Again, there are mixed reviews on this one. They can provide excellent service to some customers, but they will also inconvenience others with delays in shipments. They are, however, a good affordable option when delivering documents with fees as low as PHP 50.
4. JRS Express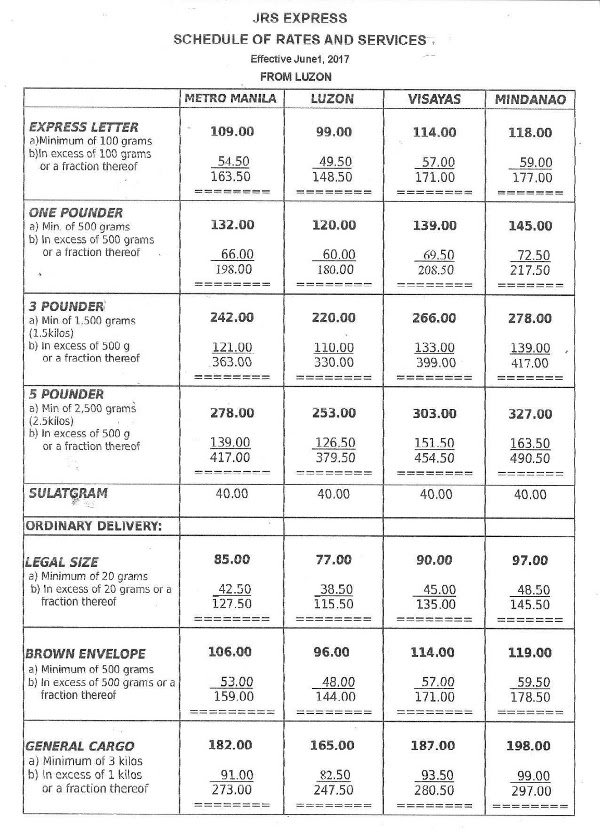 Only slightly cheaper than LBC, JRS Express charges you according to the size and weight of your package which may be an inconvenience for those hoping to send bigger parcels. Then again, JRS Express is also one of the few couriers who accommodate those who want to deliver big parcels anyway.
When it comes to customer service, JRS Express will put you on edge. Sometimes, you'll have to really squeeze them for answers regarding the status of your package. They also have a tendency not to reply to comments on their posts that ask for updates on their deliveries.
However, they also have plenty of brick-and-mortar shops around the Metro where you can make drop-offs, and they also accept cash remittances.
3. Xend
Xend is the courier you can depend on for fast deliveries within and beyond the Metro. Their services may not be as cheap as most, but they are also not as expensive as the likes of LBC. One great thing about Xend is that they have a flat rate regardless of the weight of your package. Also, they stand out for the quality and efficiency of their services. It's easy to book a pick-up in Xend, which is through their mobile app. It's likewise convenient to track shipments.
Customers have also experienced Xend riders' non-arrival to pick up their packages, but they offer a good, convenient alternative: drop-offs at accredited 7eleven branches nationwide.
Again, their prices don't come cheap which can be a turn-off to some. But at least you get your money's worth with their comparatively great service.
2. Black Arrow Express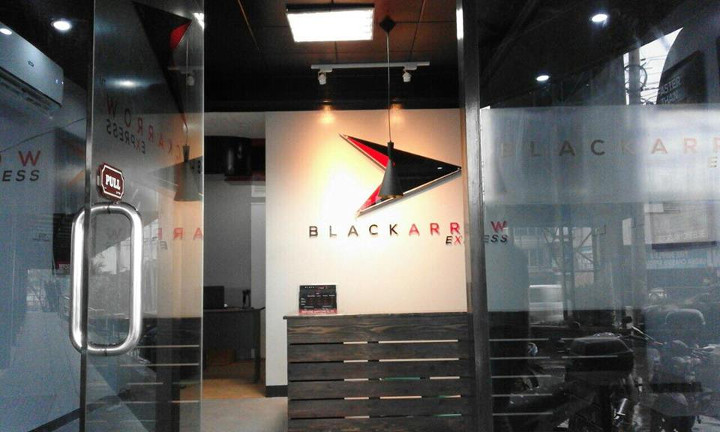 As their name suggests, BAE is definitely bae! A favored courier option by Shopee buyers and sellers, Black Arrow Express provides reliable shipping services. They may not promise next door deliveries, but you can almost always depend on them to deliver within the amount of time promised (usually 3 to 5 days).
Like all couriers, though, Black Arrow Express can experience delays in shipments that can take them weeks. But overall, you can count on the fact that there's more good feedback than bad.
It's also important to know that they only accommodate pick-ups and deliveries for Shopee transactions.
1. Ninja Van Integrated

Ninja Van is a courier that not only makes domestic deliveries, but also accommodates transactions made within Asian countries. It's likewise a courier options you will often find available on Shopee — especially with items that come from outside the country — and is also one of the most reliable ones you could ever use on the site.
On the Shopee buyer's perspective, Ninja Van is great because they usually offer free shipping for orders that reach at least PHP 250 and accommodate cash-on-delivery. On the seller's perspective, Ninja Van is convenient and efficient when it comes to providing updates on the status of parcels, timely pick-ups and deliveries, and value for money.
What's your go-to local courier? Sound off below!