Last week the Department of Tourism unveiled its newest tourism campaign called "Experience the Philippines" to some flak due to its similarity to that of South Africa's 2014 tourism ad. Both of the ads were produced by McCann Worldgroup, which featured a retiree tourist that was subtly revealed to be blind near the closing seconds of the video.
With the similarities called out, DOT cut ties with McCann and is pulling out their ad aptly titled "Sights" from local television stations. McCann defended their ad, which they said was never intended to be a copycat of South Africa's. Netizens were divided over the infamous ad, but the glaring similarities and DOT cutting ties with McCann (basically throwing them under the bus) had netizens mocking the ad and DOT's decision.
1. *DOT subtly washes their hands*
DOT, to McCann: pic.twitter.com/rMvok6AP5l

— Manuel L. Quezon III (@mlq3) June 15, 2017
DOT: It's not (totally) our fault!
2. We have the best taxis (cue the sarcasm)
Our new tourism slogan is "Experience the Philippines." HAHA! WTF does that even mean? Sabagay an overcharging taxi driver is an experience

— Miguel Lizada (@mlizada) June 8, 2017
An experience is still an experience, even with your meter running high *faints*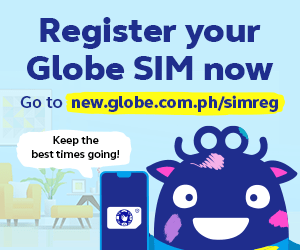 3. Experience a different kind of high
Experience the Philippines.

Parang drugs lang, ano. Charot.

— 🌈SAD GAL CAPILI🌈 (@IndividNoellism) June 9, 2017
The President: triggered mo c aqoe
4. DOT is open for suggestions, fyi
My new DoT slogan. "Have a good time, bec if it's your time, it's time." Welcome to the Philippines! 🇵🇭 (fun, fatalism, & a sense of now)

— Gang Capati (@gangbadoy) June 14, 2017
Sad reacts only.
5. DOT's ad is not so fetch, tbh
DOT and McCann pic.twitter.com/3CrmZYiPko

— Marga Deona (@margadeona) June 15, 2017
Fetch is never going to happen.
6. Bang, bang
: "Experience the Philippines."

*Gets shot extrajudicially.* https://t.co/neNwlk5lpe

— WAITING 4 GADOT (@Watdahel_Marcel) June 15, 2017
7. The Philippines in four words
"Experience The Philippines"

"Experience The Trolls"
"Experience The Fake News"
"Experience The Injustice"
"Experience The Incompetence"

— Mark Anicas (@mnanicas) June 8, 2017
"Experience poverty, fixers, traffic, etc…"
8. Indirectly give credits
The solution is simple, modify the slogan: "Experience the Philippines through South Africa's ad"

— alan c. robles (@hotmanila) June 15, 2017
in APA format.
What's your take on the "Experience the Philippines" slogan? Share it with us below!