A Talented Cast Saves 'Last Christmas'
Nov 25, 2019 &nbsp • &nbsp Mikhail Lecaros
Starring Emilia Clarke and Henry Golding, Last Christmas is the sort of holiday rom-com to make viewers all warm and fuzzy, just in time for the yuletide season. This is Clarke's (Solo) first major project following the end of Game of Thrones, while Golding (A Simple Favor) is still riding high from the success of last year's Crazy Rich Asians. Under the direction of Paul Feig (Bridesmaids), they are joined by the impeccable talents of Emma Thompson (Love Actually) and Golding's Crazy Rich co-star Michelle Yeoh (Star Trek: Discovery).
The Story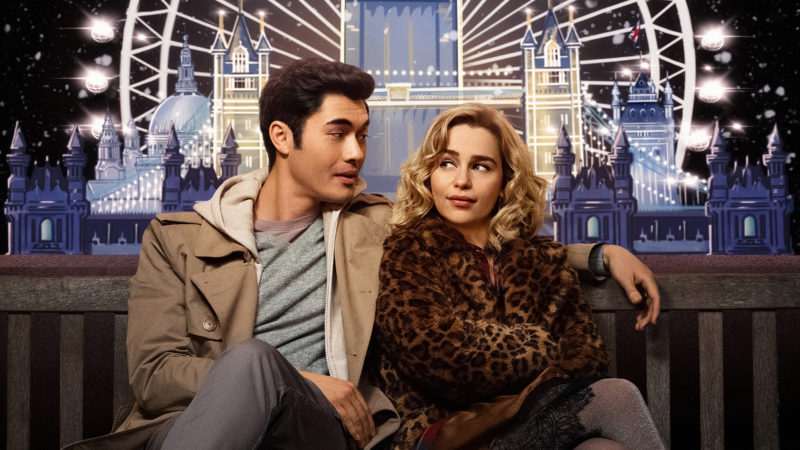 Lost and adrift in life following an unspecified illness, Kate (Clarke) is an aspiring actress who spends her time between auditions working in a Christmas shop owned by the appropriately named Santa (Yeoh). It is there that she meets a man named Tom (Golding), whom she immediately takes a liking to. Currently homeless after testing the patience of her roommate (and, later on, her friends), Kate moves back in with her Yugoslavian immigrant parents, including her doting mother, Petra (Thompson).
As Kate re-learns to cohabit with her parents, she begins going out with Tom, who, in addition to being tall, handsome, and without a cellphone, volunteers at the local homeless shelter. When Kate begins helping out at the shelter, Kate begins coming to terms with her struggles, while learning something entirely unexpected about Tom.
And did I mention that the entire film is scored to songs from Wham! And George Michael?
Faith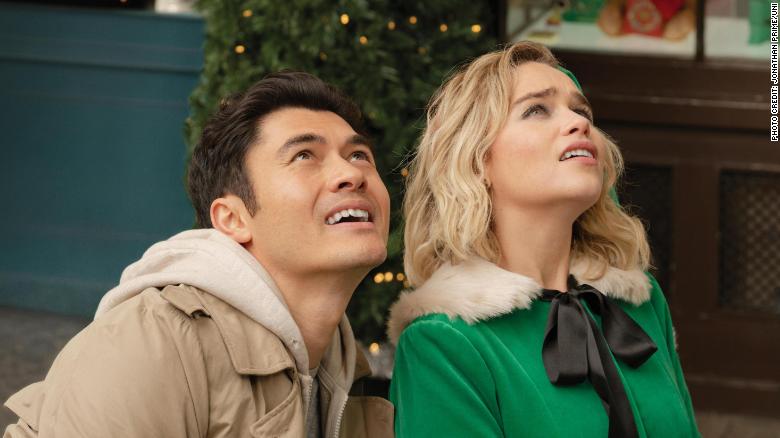 This writer will admit that, based on the poster, it was easy to assume that Last Christmas was the sort of innocuous holiday filler that Netflix and Hallmark tend to release by the droves at this time of year. It was only when one perused the sheer star-power involved that it seemed that Last Christmas could very well have the chops to be a new holiday classic, achieving something similar to what Love Actually did back in 2003.
As it is, I was half right. While the film is indeed inoffensive, leaning heavily on Clarke's charms, it falls short of being the sort of film one would feel compelled to re-watch every holiday season. Make no mistake, Clarke and Golding are excellent in their roles, sporting the sort of chemistry that classic rom-coms are made of. Unfortunately, their efforts are ultimately let down by the script's (by Thompson and playwright Bryony Kimmings) shortcomings.
Where Did Your Heart Go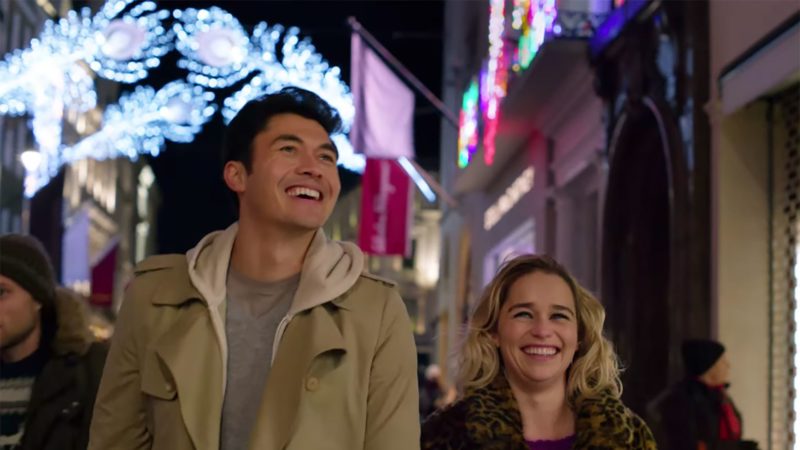 Last Christmas has everything a good rom-com needs: charismatic leads, overly-qualified performers in supporting roles, an enjoyable soundtrack, and an appropriately emotional seasonal holiday backdrop. What keeps it from transcending its genre is its decision to play everything strictly, predictably, by the book until a twist in the final act that, honestly, is only surprising if you weren't paying attention.
To be clear, there's anything ultimately wrong with the film, it just doesn't do anything to ultimately distinguish itself, and the ending is one that will ultimately prove divisive, depending on your temperament.
Like a Baby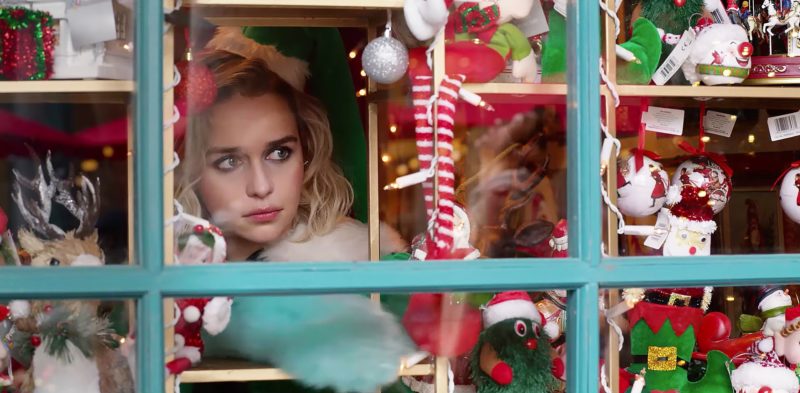 Emma Thompson is a treasure; it doesn't matter what film she's in, she elevates it by virtue of being in it, and Last Christmas is no different. As Petra, Thompson plays the overly protective Petra to the hilt, easily stealing every scene she's in with Yugoslavian lullabies and off-color remarks. While Thompson could have easily gone the route of caricature, she instead gives each scene just what it needs to be memorable, without going over the top. As we come to learn, Petra's concern for her daughter (whom she calls by her proper name, "Katarina") is well-founded, as Kate was the subject of life-saving surgery over a year ago, contributing to the latter's ennui.
A Ray of Sunshine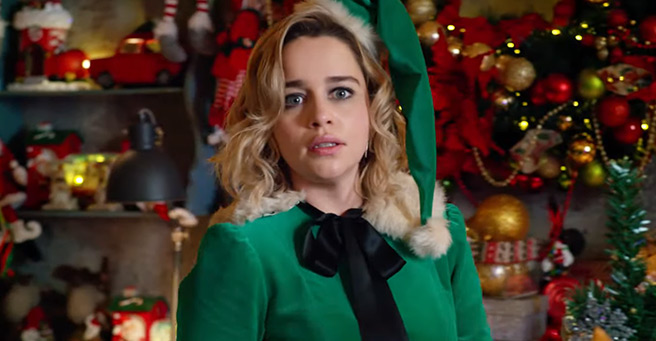 While Clarke will be forever remembered for her time as Game of Thrones' Daenerys, Last Christmas does a good job of reminding viewers that she's incredibly effective as a rom-com lead. Whatever failings Last Christmas has, they aren't Clarke's fault, as she lights up the screen when she's on it, even when her character is supposed to be drunk and/or depressed. Blessed with an infectious smile and no shortage of congeniality, Clarke's appeal is at its goofy peak when she decides to raise funds for Golding's homeless shelter on her own – it's impossible not to be charmed.
If You Were There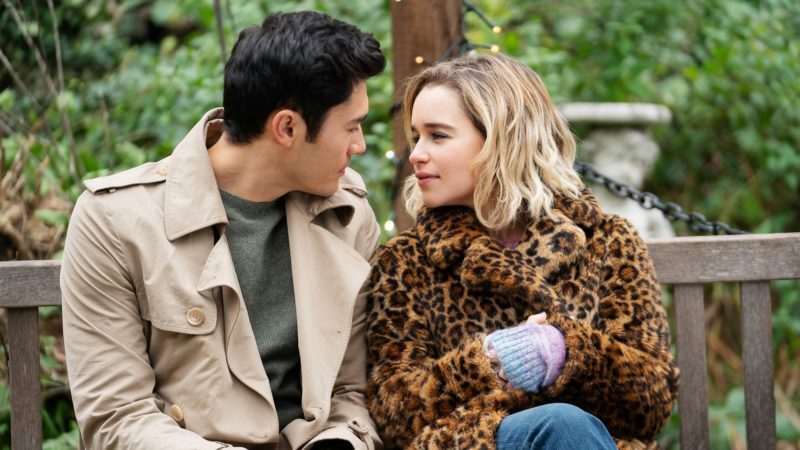 Working immensely in the film's favor is that Clarke has loads of onscreen chemistry with Golding who, after proving his big-screen chops in Crazy Rich Asians, is back to once again show that Asians can be leading men. As Tom, he definitely has the presence and wit to hold the attention, and it's easy to see why Kate would be intrigued by him. Sadly, Golding is constrained by the script, which has precious little for him to do other than be impossibly perfect in every scene. Still, Golding is well-cast, and one hopes to see him anchor more polished rom-coms in the future.
Everything She Wants

Rounding out the supporting cast is Michelle Yeoh as Kate's boss, Santa. Patient and forgiving, to a point, she sees in her employee a potential that Kate can't see for herself. Yeoh proves herself adept in her first openly comedic English role. Whereas her dragon mom in Crazy Rich Asians was all ice and steel, Yeoh as Santa is downright adorable as a woman smitten when a suitor comes calling. While it would have been nice to see how this went, the film leaves it for us to assume all went well, as Santa brings her eventual boyfriend to the show that closes out the third act.
The Bottom Line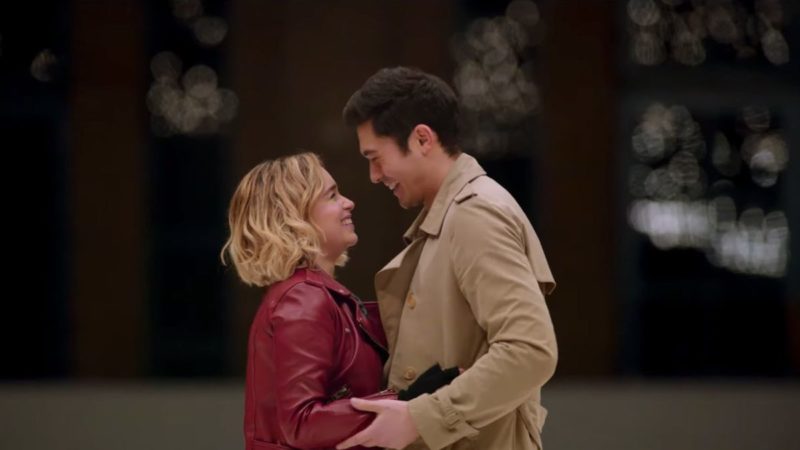 Final (unremarkable) twist notwithstanding, your tolerance for Last Chriustmas will depend on how much you like the actors involved. While it's definitely a step above the usual Hallmark/Netflix holiday fare, that seems to be the bare minimum, given the level of talent involved. The cast does what it can to make things watchable, and their efforts are what save the film from being entirely forgettable, while the oddly-specific inclusion of George Michael and Wham! hits all throughout is an interesting choice that neither adds nor detracts from anything. On the bright side, if Hollywood producers see this film and cast Clarke and Golding in more rom-coms as a result, and Yeoh into more comedies, than those would be the greatest gifts that Last Christmas could bestow.
Did you enjoy Last Christmas? Share your thoughts with us below!