Tags like #NoStudentLeftBehind, #AcademicBreakNow, and #AcademicFreezeNow seems to have cemented itself on Twitter's top trends on any given day. And if you haven't yet seen the weight of importance of these hashtags, read on.
Why call for an academic break/freeze?
Students need a breather. Teachers need to evaluate, recalibrate teaching strategies and regenerate. Remove deadlines if possible. Extend the semester for a week or two (I mean, ngayon pa ba tayo magmamadali?). But we need #AcademicBreakNow. #MSUGSCAcademicBreakNow

— The April Guy (@therickybustos) November 16, 2020
ICYMI, there's a lot going on. We're still knee-deep in the middle of a health crisis, and various natural calamities have devastated parts of the nation, rendering thousands homeless. You can't honestly expect students to prioritize their acads over, say, rebuilding their homes, or dealing with the loss of loved ones. Even without damage caused by the storm, many students are struggling due to a lack of proper tools and gadgets important for online learning.
These are just a few of the many reasons why groups have been earnestly calling for an academic break or an academic freeze even before classes officially started in October. But the clamor for help is yet to be heard by authorities.
UP faculty calls for an immediate end of the semester
The University of the Philippines pushed through with the start of classes in September despite reports that some 5,600 UP students won't be able to comply with the requirements of online learning. A mere two months later, the onslaught of the typhoons and the pandemic (which is still very much a threat) renewed various groups' vigor to cry out for an academic break. No student should be left behind, and if nothing changes, it's inevitable that many will be.
If employees are struggling to transition to work-from-home set-ups, educators have had it worse. Many students and teachers live in remote areas where internet connection is a tricky thing. Teachers have also had to quickly adapt and change their lessons to fit online learning better.
Facebook page
Rise for Education — UP Diliman
said that "in UP, teachers are compelled to finish the semester within a mere 13 weeks with little to no consideration for cancellations and breaks."
At least 228 UP faculty members signed the petition to end the semester immediately. "With only three weeks left to finish the semester, discounting the time needed to recover by those affected by the recent typhoons, the pressure to finish the remaining days of the semester has exacerbated to the point of inhumanity," said the UP faculty.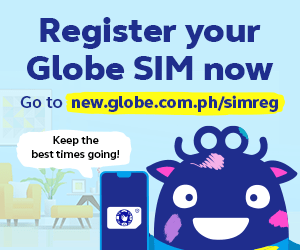 But it looks like the authorities have made up their mind
Commission on Higher Education (CHED) Chairman Prosper De Vera
said
early on Tuesday that they will not issue either a nationwide or Luzon-wide academic break. De Vera reasons out that the impacts of typhoons and other disasters are different in various parts of the country and that it is up to school authorities to decide whether they will be canceling classes.
"Bahala silang mag-assess, and then from there we go on and discuss this matter based on the assessment of universities," he said. He added that when schools and universities do decide to suspend classes, they have the option to adjust their school calendar.
Why can't they issue an academic break/freeze?
Despite the petitions, the Department of Education (DepEd)
says
an academic break or freeze won't happen any time soon. DepEd Undersecretary Tonisito Umali said that no other country suspended the reopening of classes due to COVID-19.
"Kung gagawin nating barometro ang ginagawa ng buong mundo patungkol sa edukasyon ng mga bata, wala pong nagka-academic freeze dahil palagay po namin ito ang tamang polisya, ang magpatuloy. At ang nakikita po natin with the latest issuance ay maging flexible na lang tayo," he said in an interview with ABS-CBN Teleradyo.
What is "academic ease"?
ACADEMIC EASE NOW!

The call for academic ease, if heeded, will surely stand as an example that we, as the Iskolar ng Bayan, work collectively and pro-actively in pursuing the rights and welfare of the youth and the people.#AcademicEaseNow#WalangIwananUP#BetterNormalUP pic.twitter.com/0ZdbSlJBNF

— Rise for Education – UP Baguio (@R4EUPBaguio) November 12, 2020
Instead of having an academic freeze, Umali mentioned that DepEd has plans to implement an "academic ease" instead. This meant that students will be given flexible deadlines for their projects and requirements. Academic ease will lighten the load for students and teachers alike but seeing as DepEd has only issued a memo recommendation for it, some schools aren't implementing it just yet.
Student groups are taking matters into their own hands
Ateneo de Manila University is planning a mass student strike "in solidarity with the students who are victims of calamities and of COVID-19." Those who signed the statement "pledged not to submit any academic requirements starting November 18." The group calls for the national government to act and provide proper calamity and pandemic response or they should just step down from their positions.
This is all Presidential Spokesperson Harry Roque has to say about it: "Babagsak po kayo."
Meanwhile, some students from the University of the Philippines are calling for no classes until President Duterte is ousted.
Students simply want compassion
The University of Santo Tomas, Ateneo de Manila, and De La Salle University have suspended all classes until Nov. 21 to help affected students and staff cope with recent events.
And is that too much to ask for? In a country recently ravaged by strong typhoons and is currently fighting a pandemic, all the people ask for is support, understanding, and compassion. You can't simply tell students to go on like everything is normal when their fellow students have been robbed of a home, a family member, or the opportunity to study. The pandemic and natural calamities are already causing too much anxiety, should academics be prioritized?
Groups demand to hold the government accountable
Kabataan PL Rep. Sarah Elago's Statement of Support on Students' Strike#YouthStrikePH#NationalAcadBreakNow#AcademicEaseNow#Defund_NTF_ELCAC#UrgentReliefNow pic.twitter.com/1puCuNA3HR

— Kabataan Partylist (@KabataanPL) November 16, 2020
Various student and faculty groups are not afraid to say that all these problems stem from government negligence. They also did not shy away from calling out authorities and demanding for accountability.
"…we urge the UP administration to hold this government accountable for all its injustices and neglect that led to the magnitude of our affliction," Rise For Education — UP Diliman stated in a lengthy post. "The pain, suffering, and blood of thousands of students are all on our government," they added.
But it's not too late to turn things around, no matter how grave they might be. Instead of branding those who criticize as the "opposition," government officials should hear them out. After all, Filipinos have every right to complain and criticize — that's what it means to be in a democratic country.
Should academic break/academic freeze be implemented?