It's a fast-paced life we're living in the new normal, stressful but it certainly gets better with the help of the right gadgets. Smartphones with powerful specs make working and studying more efficient. On top of that, it also makes for a relaxing time playing games and watching your favorite series. Seeing as it's the most beautiful time of the year once again, A.K.A. the season where you get to reward your year-long hard work with a gift to yourself, how about getting that well-deserved smartphone upgrade? Face 2021 and the new normal with a phone that can keep up with your life's demands.
A phone that hosts a powerful camera


Smartphone camera upgrades keep getting better and better and we're here for it! From single lenses, we now have the option to get quad-camera phones (yes, that means four cameras) with 48MP. Mind. Blown. With quad-cameras, you can take macro shots to capture textures and life up close or you can do the opposite and snap ultra-wide shots of landscapes. Quad-cameras in a lightweight phone such as the Huawei Y7a can also make for great sports and action photography (say goodbye to lugging around chunky DSLRs!). The high-res quality won't change, you still get that vivid and crisp photos in beautiful color even in low light. Plus if you're into impromptu vlogging or making cheesy music videos, Huawei Y7a can capture clear details and get you that beautiful IG feed and TikTok videos!
It can handle all your virtual meetings

Of course, if the cameras are amazing at capturing photos, must also be superb in taking videos. Virtual meetings and video calls are the new normal and that's not about to change any time soon. Trust us, life is a whole lot better with a competent smartphone to rely on. It gives you a smooth performance all around — you won't have to worry about lags and delays during actual calls or switching to different apps in between.
And since most of our interactions come in the form of video calls these days, phones with dedicated apps for virtual meetings are a must. Huawei's MeeTime allows you to connect with anyone through HD video calls. It even has a whole range of features such as beauty mode and screen sharing. Coupled with the quad-cameras and 8MP front camera, you can absolutely avoid looking 144p when IRL you're a total 1080p!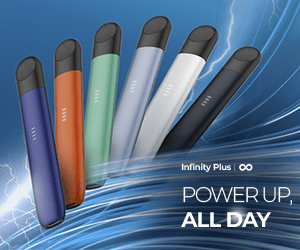 A clear HD display that's ideal for playing games

Just like we use our phones to work hard, we also use it to play harder. Mobile games help keep the stress at bay and it's one of the best forms of relaxation for anyone. Sure, we purchase smartphones for camera quality, but we also purchase it to provide us with a gaming experience that's unlike any other. Upgrade to a phone that gives you crisp colors and graphics from a 6.67 FHD+ screen display. And since it has that smooth performance, it easily avoids lagging when you're in the middle of your usual Mobile Legends sesh.
The battery life must be superb

So you've got the awesome high-res camera and clear HD display down pat but all that won't be worth it if your phone isn't backed up with a great battery. Isn't it the most annoying thing when your phone runs out of juice in the middle of a call or playing a game? Thanks to technology we've progressed to a time where 5,000 mAh smartphone batteries exist. That's about 16 hours of watching videos and 12.2 hours of surfing the web!
And since we're all about finding things that make our lives easier, having a phone with a supercharge feature is a huge upgrade. The Huawei Y7a is equipped with a 22.5W Super Charging feature that lets you avoid having to plug your phone every couple of hours!
Large storage for your files

Never worry again about running out of room with a phone with large storage. Huawei Y7a's 128 GB storage lets you save all your work documents or tons of selfies, photos, and videos. The efficient 4 GB RAM lets you run various apps simultaneously and switch apps seamlessly allowing you to be on top of your game.
Sleek, stylish, and eye-catching

Don't you just absolutely love it when your phone looks as great as it functions? It's love at first sight even before you find out it packs a punch too. Beautiful phones got that sleek finish with the light bouncing off of the back and a perfect display of all the camera lenses. The best part is that you've got all these great specs in one lightweight handy phone. Should you choose the classic Midnight Black? How about the chic and bright Blush Gold or the cool eye-catching Crush Green?
It has an app gallery for ~everything~ you need

Phones that can keep up with your personal demands come equipped with a functional app store. Discover new apps and look for your favorites in Huawei's very own AppGallery and Petal Search Widget available on the Huawei Y7a. It's easy enough to navigate — use the search bar to type the app you're looking for and simply click "install."
Feel free to download all your favorite social media apps — Facebook, Kumu, TikTok, Viu, and Snapchat. You can also find Lazada and Shopee in the AppGallery to satisfy your online shopping needs. For entertainment, you can install exciting mobile games like Free Fire.
The Huawei Y7a makes it easier to transition or catch up to online classes too. Google Meet, Google Classroom, Microsoft Teams, and Zoom are just some of the online learning tools you can install via third-party apps or Petal Search Widget. These apps will work smoothly on the Huawei Y7a and will make studying a breeze.
All that and more in one powerful phone
We rely heavily on our phones for everything. It's time to invest in one that makes your life efficient whether you're working, studying, or relaxing. Huawei's newest flagship smartphone, the Huawei Y7a, is one of the latest gadgets in the market that helps you keep up with your life's hectic demands. It boasts of a high-powered 48MP quad-camera, full HD display, huge storage space, long-lasting battery life, and more. Gen Zs can enjoy a smartphone that can outperform and inspire them to be bold, be loud, and be real. Not bad for rewarding yourself on a year well done.
Visit Huawei's official website and get to know more about Huawei Y7a's features. Already convinced about getting that upgrade? Purchase yours via the website or through Huawei's official flagship stores online in Lazada and Shopee.