Here's the thing about being stuck at home for a long period of time: you notice your tendency to get messy. You don't have proper containers for your things so they're either lying around or in places where they aren't supposed to be. It's a good thing acrylic organizers are here to save the day. There's one for every part of your home — bedroom, kitchen, and even bathroom. Seeing things in place, neat and organized, will be motivation enough for you to put your stuff back where they belong. Here are the best acrylic organizers at budget-friendly price points too:
Kitchen storage

Let's start with the kitchen. Instead of just chucking your eating utensils in one container, organize them using acrylic drawer organizers. These come in different sizes so you can choose for your ladles, knives, spatulas, and other kitchen utensils too. For cooking, get yourself a handy rotating spice/condiment rack? You can put your bottles for oil, vinegar, soy sauce, and more.
Refrigerator organizers

Wouldn't it be nice if your refrigerator contents didn't look like a hurricane swept through it? Ref organizers not only make that hollow hunk of metal look amazing, but it also frees up space you wouldn't have if you chucked everything in there.
You can go for Japanese Refrigerator Organizers with lids for your perishables. For your drinks, there's an acrylic Soda Can Organizer or even just a water bottle bin that will keep things in place. There's also this acrylic water bottle so you can store your water and other beverage in aesthetic containers.

And to save even more space, just hang these retractable drawer organizers under your shelves and that will do the trick.
These Cute (and Affordable) Bedside Tables on Shopee Will Add Style and Storage to Your Room
These Cute (and Affordable) Bedside Tables on Shopee Will Add Style and Storage to Your Room
Bianca Katipunan | Feb 23, 2021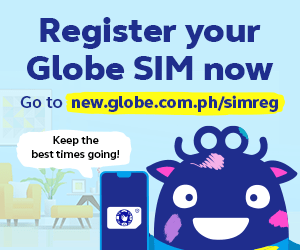 Food containers

Don't stop at organizing kitchen essentials, organize your food too! These acrylic food storage containers make sure your cereals, chips, pasta, nuts, and everything in between are kept in air-tight aesthetic containers. Open a cupboard and it's easy to spot which snack or food to grab. You can even go the extra mile, get a label maker, and put calligraphy labels on them.

Got eggs? The Pennyworth Shop has a cute 32-Grid Double Layer Drawer Egg Tray. Love seasoning? These clear container condiment jars would look great on your dinner table.
Clothes

Once your kitchen is organized, let's jump to your bedroom. Yes, even your clothes need a little organizing. Store your jackets, sweaters, and shirts with the help of these acrylic bins. There are even smaller versions for your underwear. They're all transparent so you won't have trouble looking for that one black shirt you swear is in your closet somewhere.
These Minimalist Storage Solutions Will Keep Your Room Clean and ~Aesthetic~
These Minimalist Storage Solutions Will Keep Your Room Clean and ~Aesthetic~
Meryl Medel | Aug 16, 2020
Shoes

Sneakerheads will be glad to know that they can display their most prized possessions thanks to the perfect acrylic shoe box. This one from Pix Box can fit any shoe size. Some customers on the smaller side of the shoe scale can even fit two shoes in one box. It's easy to assemble and easily stackable too.
Desk

Here's another potentially messy space — your desk. How many pens are all over it right now? An acrylic pen holder from Shopee or this online store will do the job for you (as long as you remember to be disciplined, that is). And if you've got stuff always missing such as that TV remote, keys, clips, and the like, you can sweep them into an acrylic multi-storage bin.
Cosmetics

If you've got the kitchen and the bedroom organized, then your bathroom deserves some love too. Check out this beautiful acrylic cosmetic storage that even comes with a lid so if you put them near the shower, the contents won't get wet. You can also put your skincare essentials in it.

Those who prefer open containers, there's the 360 Degree Rotating Acrylic Makeup Organizer and the two-level open acrylic makeup organizer you can place on your vanity table.
Jewelry box

Your trinkets shouldn't be stored in random boxes where they get tangled in each other. This rotating acrylic jewelry box has four layers so you can separate your bling. You get to keep them dust-free, plus, it's easy to find which one you're looking for since they're in a transparent container.

To keep your jewelry really organized, opt for this jewelry storage stand box. That way you can display your earrings, rings, and extensive trinket collection.
Check us out on Facebook and Instagram and be the first to know about the latest news and coolest trends!