Adam Levine is one of the most recognizable names in the music industry. Aside from being part of the chart-topping act Maroon 5, Levine also dabbled in acting and business ventures. And he is currently the man of the hour, but not for commendable reasons. ICYMI: The singer-songwriter is accused of cheating on his wife, Victoria's Secret model Behati Prinsloo. Here's everything you need to know.
The alleged affair
The internet was ~*shookt*~ after Instagram model Sumner Stroh posted a TikTok video exposing her alleged affair with Levine. 
"Essentially, I was having an affair with a man who's married to a Victoria's Secret model. At the time, I was young and naive. I mean, quite frankly, I feel exploited," the 21-year-old begins.
The model adds that "she wasn't in the scene" at that time and felt "very easily manipulated." Aside from modeling under the talent management company Verge Agency, Stroh also has a YouTube channel where she shares travel vlogs, shopping hauls, and beauty tips.
She ends the clip by saying: "I had sent some screenshots, recklessly, to a few friends I thought I trusted and one of them had attempted to sell to a tabloid. So here I am."
And just when you thought the story couldn't get worse…
The screenshots she was referring to are of an alleged DM from Levine, asking if she's okay with the idea of naming his baby after her. (Yup, you read that right.)
"Ok, serious question. I'm having another baby and if it's [a] boy I really wanna name it Sumner. You ok with that? DEAD serious." Levine's message to the model reads. 
Yikes.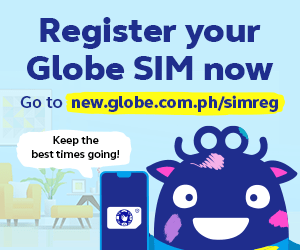 Adam Levine and Behati Prinsloo
Levine was, of course, talking about the third child he's expecting with his wife of 8 years, Behati Prinsloo. 
Prinsloo and Levine have been together since 2012 after meeting and being introduced via email by a mutual friend. The Maroon 5 frontman was looking for a girl to star in his music video at that time. Although Behati didn't become part of the project, her connection with Adam continued. The two started dating and tied the knot two years after.  
So, was Sumner Stroh a victim?
In a follow-up TikTok video, the model explains she feels "remorseful" and "embarrassed" of herself. Stroh explains she was under the impression that Levine's marriage with Prinsloo was over. 
"I believe that they were keeping it quiet to avoid the negative press because as I have said, I was new to LA, so I just assumed that with celebrities of that caliber that that's just how it was." She adds. The model says she cut off things with Levine as soon as she found out that he's still with Prinsloo.
"In retrospect, I wish I would've questioned things more. I wish I wasn't so naive, but you know, being naive is not an excuse for what I did and the role I played in this."
The Internet Has a LOT of Feelings About Cheating, Cheaters, and Being Cheated On
The Internet Has a LOT of Feelings About Cheating, Cheaters, and Being Cheated On
Kyzia Maramara | Jun 02, 2022
Netizens go after Adam Levine
Levine was slammed by netizens after Stroh's TikTok bombshell. One user took us down memory lane by pointing out the singer's part in "She Will be Loved" music video.  
remember when Adam Levine played the lead in Maroon 5's music video for She Will be Loved where he cheats on his gf with her mom

just felt relevant today pic.twitter.com/ea93nPys69

— Trina Watters (@trinawatters) September 19, 2022
Netizens are not holding back.
The baby name sent us over the edge, TBH.
not only did adam levine have an affair but he tried to name the baby he's having with his WIFE after the MISTRESS??? hell is too kind for this man

— rhae royce (@kdr1897) September 19, 2022
"The only victim here is Levine's wife"
View this post on Instagram
Stroh received backlash after her confession as well. Even though she said that she was manipulated into the affair, some say she's only playing the victim.

Others pointed out that the affair went on for a year, which contradicts Stroh's claim that she cut it off as soon as she realized that Levine and Prinsloo were still together.

But most netizens agree on one thing: this really sucks for Prinsloo and her children, especially now that Levine's wife is pregnant. 

Levine and Prinsloo have yet to share their respective statements regarding this issue.
UPDATE: Adam speaks out

Levine released a statement via Instagram Story where he denies having an affair.
"A lot is being said about me right now and I want to clear the air. I used poor judgment in speaking with anyone other than my wife in ANY kind of flirtatious manner. I did not have an affair, nevertheless, I crossed the line during a regrettable time period in my life." His statement reads.
The Maroon 5 singer adds he cares about his wife and family and takes "full responsibility" for what happened. "We will get through it. And we will get through it together."
What do you think of Adam Levine's cheating scandal?