A few days after the election results came out, former Vice President Leni Robredo held a live stream, where she promised to collect the artworks and creations she received during the course of her presidential campaign and display them in a museum. Now, that museum is finally here, just four months later! And it's now known as the Museo ng Pag-Asa.
What can you expect at the museum?
Following the so-called pink movement in the recent elections, where many Filipinos exhibited genuine volunteerism and bayanihan, Angat Buhay collected the different tokens that Atty. Leni Robredo received over the course of the people's campaign and curated them into a full-blown museum. At Museo ng Pag-Asa, you can find the works from artists and designers, architectural and construction teams, and many more talented Filipinos not just as artworks displayed on the walls but also in the house itself, as even the home housing the museum itself was offered by supporters, the Rodriguez family.
"The museum is curated to emphasize hope — hope for a democracy that works for the people, especially those at the margins. This is manifested in the permanent exhibit that presents physical and digital art forms that capture the recent 'pink' phenomenon that made an indelible mark even after the recent elections" its event description read.
The museum will be displaying a rotating exhibit to showcase all the gifts and tokens from the people's campaign.


Netizens React to VP Leni Robredo's Facebook Live + Idea of 'Pink Museum' to House Supporters' Gifts

Netizens React to VP Leni Robredo's Facebook Live + Idea of 'Pink Museum' to House Supporters' Gifts
Meryl Medel | May 13, 2022
When does the museum officially open?
During the program, Atty. Leni Robredo expressed her gratitude to all the volunteers who worked day and night free of charge to design, curate, and arrange campaign memorabilia given by citizens and other symbols of the "pink" phenomenon.

FULL STORY: https://t.co/U7a34wvTyv pic.twitter.com/tsNGE5SeDl

— Angat Buhay (@angatbuhay_ph) September 19, 2022

Museo ng Pag-asa had its ribbon-cutting ceremony on Monday, 19 September 2022, with the Angat Buhay team and the artists and volunteers who helped in the museum's creation and curation. It is set to officially open to the public today, on Tuesday, 20 September 2022.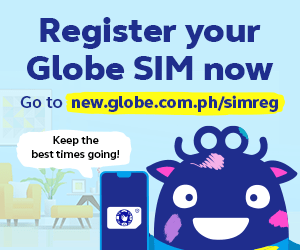 What days can you visit?
We are adding more slots for SEPTEMBER! This month, Museo ng Pag-asa will be open from Tuesdays to SUNDAYS, 10AM to 4PM. Book your tickets at https://t.co/ErAq6vyR3w! pic.twitter.com/BJweh6UGIp

— Angat Buhay (@angatbuhay_ph) September 18, 2022

According to Angat Buhay's official social media pages, the museum is open from Tuesdays to Sundays from 10 AM to 4 PM.
Upon checking the reservation link, the museum is already fully booked until the end of September. But keep watch on their social media accounts as they may open new slots for the next months any time!
Where is the museum located?
You can visit Museo ng Pag-asa at 84 Cordillera, Santa Mesa Heights, Quezon City. If you're commuting, you can take a jeep with a route through Baclaran-SM Fairview via Quezon Avenue. But if you're taking a private car, the address can be pinned on Google Maps.
Is there a limit on the number of guests?
Yes, only 50 guests per hour can be accommodated inside the gallery. This is due to the limited space inside and to allow proper social distancing among guests.
Do you need to make a reservation?
We will be opening our Museo ng Pag-asa to the public on September 20, 2022.

This museum houses the memories of our people's campaign—the hope, love, and creativity that continues to inspire our work. But more than this, it stands as yet another proof of generosity and bayanihan pic.twitter.com/JYmBqildAv

— Angat Buhay (@angatbuhay_ph) September 17, 2022

Yes, the museum requires a reservation before you can visit. Since guests are limited per time slot, there is a strict reservation-only policy, and no walk-ins are allowed.
To reserve a slot, head to ticket2me.net and provide the necessary details. A booking confirmation will be sent via email, which you also need to bring on the day of your visit.
Do you need to pay a fee?
No, the museum is free for all guests. You simply need to have a reservation.
What do you need to prepare on the day of your visit?
On the day of your visit, you need to bring the following and present them before entering the museum:
booking confirmation, which is sent via email
valid ID
vaccination card
filled-out health declaration form, which you can accomplish here
You should also make sure you've eaten prior to your visit, as food and drinks are not allowed inside. Face masks must also be worn at all times inside the gallery.
Follow us on Facebook, Twitter, Instagram, Tiktok, and Youtube for the l8est entertaining, useful, and informative lists!