You already have a list of things that you've always wanted to buy come sweldo, even though you know you'll end up bankrupt for the next few weeks (hey, at least you're happy!).
After all your walwal and inuman sessions, you'll find yourself staring at your almost empty bank account, wondering where your paycheck went. Avoid being stuck in the same situation every payday by following these tips.
1. Don't Buy that Bag (or Makeup) Yet
Every girl dreams of wanting to buy everything without looking at its price tag. Until that dream's realized, examine first if you really need that lipstick, or just want to buy it even though you already have the exact same lipstick but with a different shade.
2. Packed Lunch Will Save Your Life
You can cut your spending in half when you bring your own food instead of dining out during lunch. That way, you can also track your calorie intake by cooking your own food.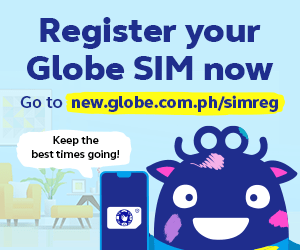 3. It's Best To Track (and Plan) Your Spending
If you're left with an x amount of money, look back on the things that you've spent on during the past week and tally it. It's also recommended to plan your spending ahead so that you can check which ones you should prioritize.
4. Freeze that Evil Credit Card
Sometimes a credit card can be your best friend, but most of the time it can be dangerous. If you feel like you have the discipline of a fighter then go ahead, use that little thing. If you don't then it's best to put it in a place where the sun doesn't shine.
5. If You See A Big Red 'SALE' Sign, Just Walk Away
Don't be the fool that falls on the deadly SALE trap. Trust us, once you walk in that store, you'll walk out with zero cash on your account.
6. Take A Walk
Instead of booking a Grab like you normally do, why not take a walk or just use the train or shuttle. In that way, you'll save not just your money, but also your time on the road.
7. Raket, Raket, Raket!
If your sweldo is still not in sight, then maybe you should look into taking on freelance jobs to help you earn enough for you to get through til the next payday.
8. Buy in Bulk
There's one thing you can't cut off your budget: your basic needs. Of course, you still have to eat! Bring out the hoarder in you and buy in bulk. Buying wholesale products can help you save tons of money, as retail prices vary from time to time.
Got any more suggestions? Share them with us below!