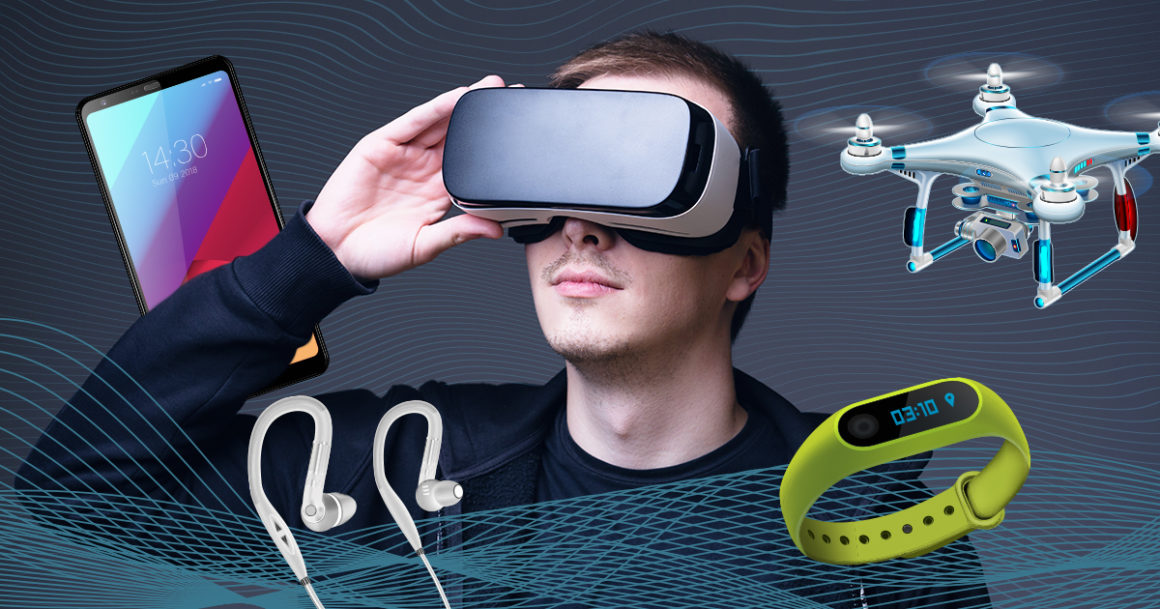 Technology and the genius of humans have most definitely made our lives better – from little advances like being able to wear water repellent jackets to huge ones like powering an entire village using solar panels. And as the years go by, we continue to be impressed by all the improvements science and technology can provide us. But which ones should we take advantage of the most?
1. Smartphones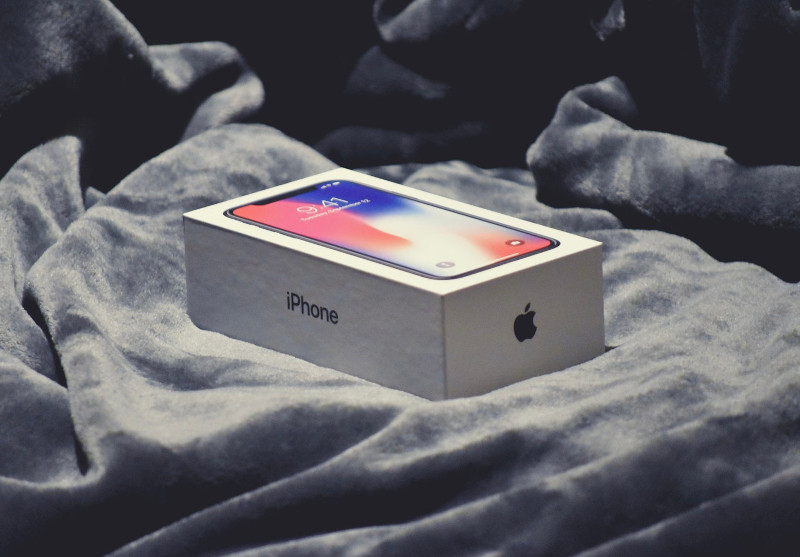 We are being increasingly reliant on smartphones – it's the last thing we look at before sleeping and the first thing we check in the morning, it's hard to imagine a life without them! As the years go by, smartphones are becoming better and better with specs that you couldn't even imagine a mere decade ago. Now we have to choose from a pool of trusted brands like iPhone, Samsung, Huawei, and even LG and Sony.  They're installed with cameras of the best quality, batteries designed to last, full-screen with accurate colors display, name it and the new smartphones probably have it.
2. Fitness trackers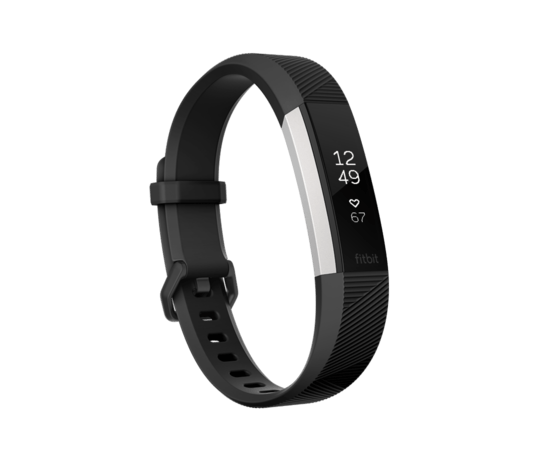 Fitness trackers are helpful everyday companions where you can track everything: the steps you take each day, your heart rate, calorie intake, and sleep cycle. You can download the app on your phone and it'll show you your status and suggest exercises. Fitness trackers can even tap into your calls, text, and calendar alerts, handy for both health and work related concerns.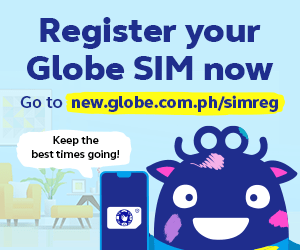 3. Drones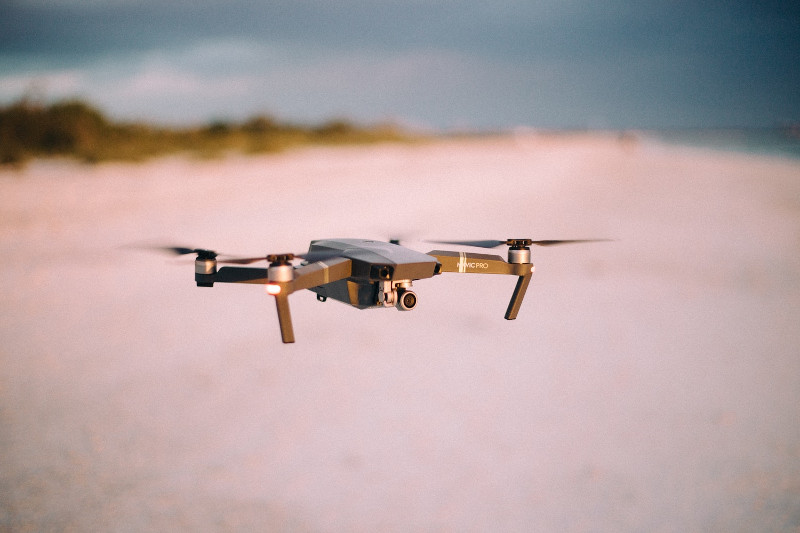 Technology has advanced so much that it allows us to fly drones to take the most stunning photos and videos from a bird's eye perspective. The best drones are equipped with 4K cameras, video stabilization, and made portable, some even fitting the palm of your hand which you can easily take with on any adventure.
4. Wireless earphones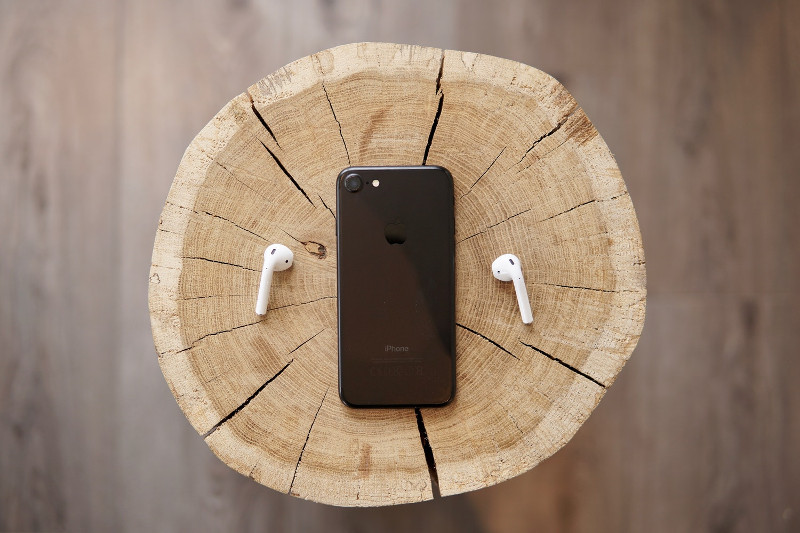 Who hasn't dreamt of one day solving their tangled earphones problem? You spend a great deal of time, not to mention patience, in untangling your earphones when all you really want to do is to listen to a song immediately. Wireless earphones are saving us from getting our earphones tangled or hooked to something. All you have to do is put the buds in your ear and connect via Bluetooth! Yes, they might cost more than regular earphones but in the long run, it's the best way to go.
5. The evolving shoe game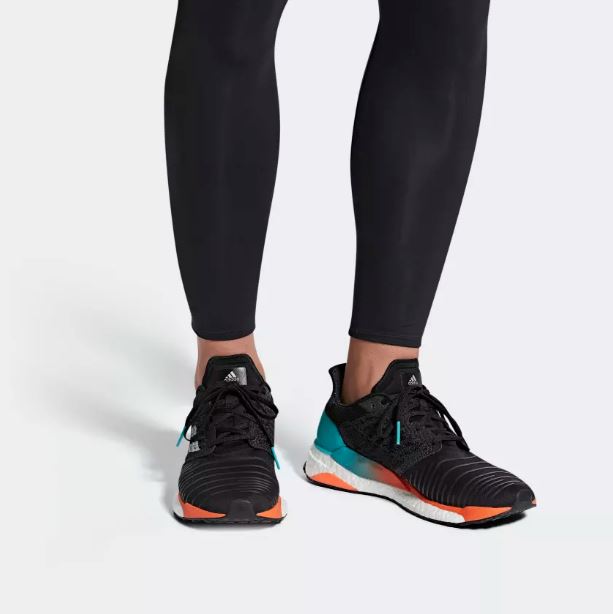 Shoes aren't only made to protect the feet, thanks to technology they're also made to make you look fashionable, make your life more comfortable, and to enhance your game performance. There are self-lacing shoes, shoes engineered specifically for running and sports, and shoes that come in all complex designs and colors, all available for anyone!
6. Virtual Reality (VR)
Virtual Reality gives us a chance to see and experience scenarios from the comfort of our gaming chairs, or for the most of us, our sofas. VR takes gamers to a different level, allowing them to experience being a part of the specific game they're playing. You might find yourself marooned on an island or plopped in the middle of a battlefield; some even allow medical students to perform procedures on virtual bodies!
7. 3D Printing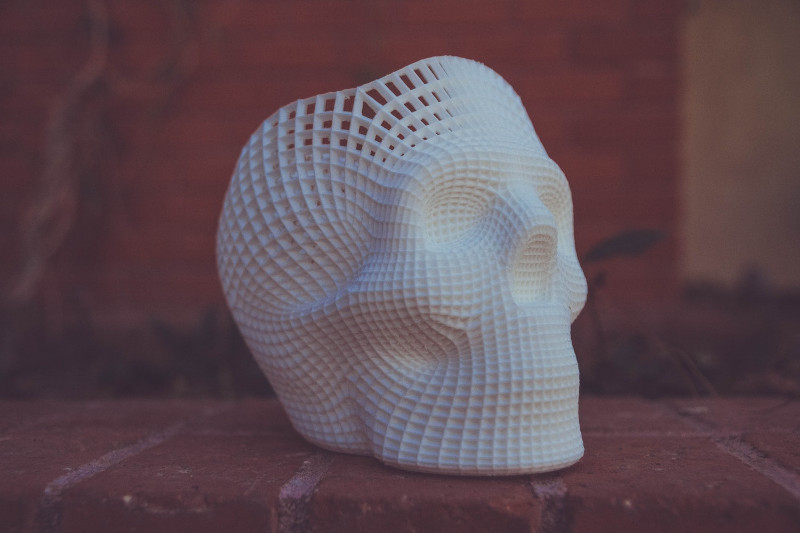 Sure Virtual Reality is awesome but have you heard of 3D Printing? 3D Printing is basically the process of creating something out of air. The printer only needs to be fed the digital 3D model blueprints of the material you want and it will make the rest come true. With the machine's ability to print at an amazing speed with half the cost without the usual metal parts in building, 3D printing might be the best thing in future years.
8. High-tech fabrics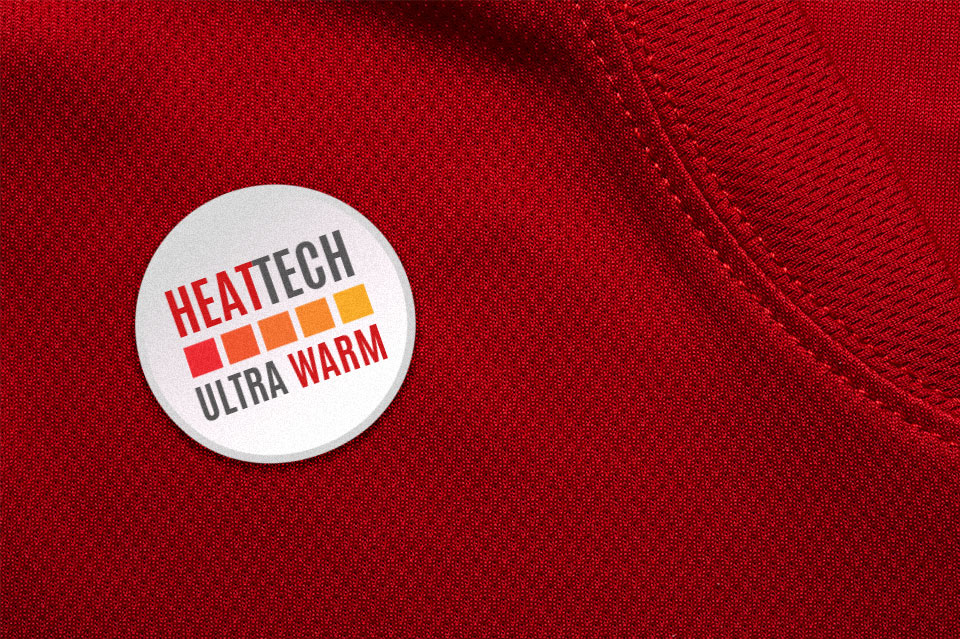 Whenever we think of clothes, we think of the latest fashion trends. But now fabrics are becoming more utilitarian than ever. In the near future we can expect clothes that can detect outside temperatures and cool or heat our bodies accordingly. For now, take advantage of sweat-wicking shirts that are widely available at your favorite brand's outlet.
###
Just like the breakthroughs presented on the list above, Dove has used science to develop a way to protect and strengthen hair.
On average, a person loses 100-150 hair strands a day, and if your scalp isn't that strong or healthy, the hair most likely will not grow back. Men are more prone to hair fall and hair loss than women, which is why baldness is something they often worry about (although most won't admit). And although there are hair products in the market for treating the male scalp, most of these only address the issue of dandruff.
Men's shampoo should not only be able to effectively clean hair, it should also be able to protect and strengthen. Dove Men+Care Strengthening Shampoo has technology designed and made specifically to prevent and address hair fall in men. Its elements include caffeine and Trichazole activities that make hair up to 5x stronger, creating less hair fall and fortifying hair from roots to tips.
Why wait before it's too late? Protect your hair from breakage and brittleness! #StrandStrong with Dove Men+Care Strengthening Shampoo.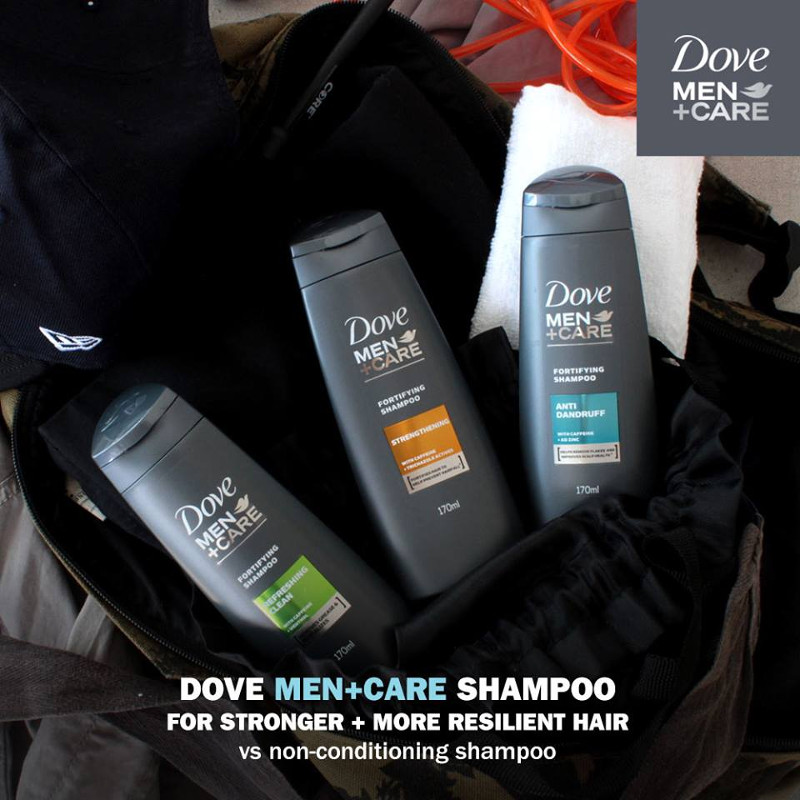 Dove Men+Care Fortifying Shampoo Range also include Dove Men+Care Anti Dandruff Shampoo which improves scalp health and Dove Men+Care Refreshing Clean Shampoo for a deep clean with a cool sensation.
Visit Dove Philippines website and follow them on Facebook for more details.