One of the things quarantine has taught us is that a great home atmosphere makes for a greater mood. You can't work or study peacefully in a messy environment, it's important to keep things tidy. Since it looks like we'll be spending more months shut inside our homes, why not create a space that can bring inspiration and happiness especially during meal times? These online stores have great pieces that would look elegant on your dining table.
Casa Grace
View this post on Instagram
AIDEN Ceramic Plates, Php 399
When it comes to aesthetic tableware, Casa Grace's catalog would make you excited to spruce up your plating game. They have cute mugs, bowls, and plates made from ceramic and glass. These come in varying colors and some in gold accents too. More than being easy on the eyes, their items are easy on the pockets too. Visit them on Instagram for more information.
My Happy Home
View this post on Instagram
Dessert, salad, or appetizer plates, Php 1,200 for a set
Restaurateur Happy Ongpauco-Tiu (of Pamana, Tsokolateria, Le Chon, and Private Dining) is the girl boss behind My Happy Home, a lifestyle online store for dainty plates and tablescape essentials. Every collection boasts different styles, the previous ones being Tropical Vibe, Leaves, Modern Gold Cutlery, Asian Fusi, and a Chinoiserie paper plate collection. Visit My Happy Home on Instagram for updates.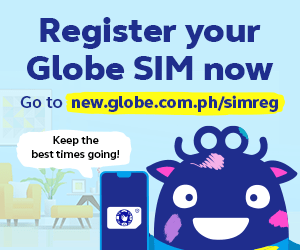 Deco Space Manila
View this post on Instagram
Arya Serving Dish, Php 450
Deco Space Manila's ceramic serving dishes are minimalist yet eye-catching — all the better transform your dining table into something Instagrammable (even if you're just having scrambled eggs for a meal). These are microwave and oven safe. They also have ceramic pots, serving trays, and wide pan versions for the same price. Visit Deco Space Manila on Instagram to see their other designs.
Happy Home PH
View this post on Instagram
Ava Sushi/Dessert ceramic plate, Php 280++
Happy Home has pastel sets of ceramic serving dishes and bowls and patterned plates. You might want to get your hands on that cute sushi plate — it comes in small and large sizes with vein or line designs. The colors range from classic black and white to blue-green, pink, and yellow. Log on to Happy Home's website to see more of their adorable items.
Nordic Home
View this post on Instagram
Rosa Wine Glass, Php 650
These cute stainless steel wine glasses from Nordic Home will make you feel instantly posh, no matter what you're drinking. They come in rose gold and chrome finishes and you can use them for any liquid beverage you'd like. Nordic Home also has an aesthetic collection of small tabletop decors, organizers, and vases you might want to cop. Visit their website for more affordable and aesthetic dinnerware pieces and unique finds.
Miramaru
View this post on Instagram
Quirky Stoneware Cup & Saucer, Php 380
All items from Parañaque-based Miramaru are either new or in mint condition — the shop makes sure of that. They have everything from ceramic plates, mugs, saucers, and even beautiful goblets. But you have to be quick to comment "Mine", since the items are limited. Visit their Instagram page for the whole catalog.
Vanilla Breeze Home
Glass bottle with bamboo cover, Php 1,350++
If you're a tea or coffee lover, this pretty glass bottle will be a perfect addition to your table. It's short, it's stout, and it comes with a bamboo cover that keeps the warmth in. You might want to check out their tea set too. Visit Vanilla Breeze Home's Instagram page for other great finds.
Tablescape
View this post on Instagram
Lisse Plates, Php 450++
Satisfy your artsy side with whimsical tableware pieces from Tablescape. They offer a range of dinner and salad plates differently designed and microwave safe. The Bulgaria dinner set has red, blue, and green delicately painted flowers on a black backdrop, the Kenya 8.5-inch plate has an elephant painted on it, and the Istanbul set comes in a beautiful pattern of reds, blues, and oranges that will remind you of its namesake. Visit Tablescape's website for their entire catalog.
Which of these stores is your favorite new discovery?