If you're looking to upgrade your work or study setup, you can't go wrong with a cute keyboard — form and function in one! We've rounded up some of the cutest wireless keyboards to level up the aesthetic of your workplace; take a look:

This 6mm-thick keyboard is perfect for people who are always on the run. Its small and compact design makes it easy for you to bring it wherever you go, so you can get to work whenever inspiration strikes.
This keyboard from the Korean brand Actto has got a retro aesthetic and is available in five colors, so you're bound to find something that suits your taste.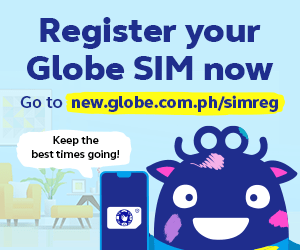 If you're someone who likes to work outside, this thin wireless keyboard is for you. This ultrathin keyboard provides quick access keys to optimize the multimedia user experience. And it uses power efficiently — you'll be able to use this keyboard for up to twelve months on a single battery!

This keyboard connects to multiple devices, so you can easily switch between your laptop, tablet, and smartphone with just a touch of a button. Its thin design also makes it easy to store when not in use.
This cute keyboard a has retro typewriter look in playful colors that are hard to resist. Each key is curved in such a way that makes it comfortable to touch, making it easier to type for hours.
If you're looking for a mechanical keyboard that also looks cute, this retro-style keyboard will do just the trick. Because it's a mechanical keyboard, it's great for gaming. It's also got a dock for your tablet/phone!

For those who prefer typing in silence, this keyboard is for you! The Niye 2.4G Wireless Silent Keyboard is a high-quality low-noise keyboard that comes in four colors.

This cute keyboard lets you switch between Windows, iOS, and Android operating systems seamlessly — so you can use various shortcut functions the way that you're used to.
Which of these aesthetic wireless keyboards do you want to add to your workspace? Share them below!