The comic book and moviegoing worlds were rocked yesterday with the news that Chadwick Boseman had passed away at the age of 43, following a previously-undisclosed four-year battle with colon cancer. At 43 years young, the actor is best known for his turn as T'Challa, the Marvel Cinematic Universe's (MCU) Black Panther, a physically demanding role of a lifetime that Boseman took on wholeheartedly, even as he (silently) underwent treatment.
Boseman began his onscreen career on soap opera All My Children before moving on to bit parts on shows like Law & Order, CSI:NY, and ER. It was his appearance as baseball pioneer Jackie Robinson in biopic 42 that showed audiences that Boseman could command the big screen, when director Brian Helgeland (L.A. Confidential) took a chance on the relative unknown after being impressed by his audition. This was followed up with an even-more critically-lauded turn as music legend James Brown in Get On Up, where he showed off his dancing moves alongside his acting prowess, to great effect. Most recently, he appeared in Spike Lee's (BlacKkKlansman) Da 5 Bloods (recently released on Netflix), a film about friendship, loyalty, and greed in the Vietnam War.
Boseman's passing prompted an outpouring of posts from news sites, fans, and former castmates, all mourning the loss of a performer and friend, gone too soon. Somewhat fittingly, Boseman passed on Jackie Robinson Day (traditionally held April date, it had been moved to August due to the ongoing pandemic)
Without further ado, here are eight unforgettable moments when Chadwick Boseman ruled the screen.
Rest in Power.
Standing up for his rights in 42
"Get me up!"
Boseman's first starring role on the big screen was as Jackie Robinson, who, in 1947, became the first African American to play in baseball's Major League, following 60 years of institutional segregation. In this scene, he shows Robinson's determination when a member of the opposing team deliberately tries to injure him, as Harrison Ford's Branch Rickey (one of the few white men looking for him to succeed) watches helplessly from the sidelines.
Facing racism from all sides, Robinson, an exceptional player (he was the League's first-ever Rookie of the Year), struggles to be an example while navigating a veritable minefield of discrimination. Here, Boseman showed the qualities that would make him a superstar, impressing as a man who was rebelling against a system specifically designed to keep people of color out.
Seeking vengeance in Captain America: Civil War
"I'll kill him myself"
Even before we saw him in full Black Panther regalia, Boseman made an impression as T'Challa, the young prince of the African Nation of Wakanda. Shortly after being introduced at a United Nations meeting in Vienna to discuss the need to regulate the Avengers, T'Challa's father is killed, with the Winter Soldier (Sebastian Stan, The Martian) being the prime suspect. In the quiet moments following the murder, T'Challa declares his intent to seek revenge to a sympathetic Black Widow (Scarlett Johansson). Up to this point, the audience has no idea there's anything superpowered about Boseman's character, which makes it all the more surprising when, in his next appearance, he's taking on both Captain America (Chris Evans, Knives Out) and Bucky (Sebastian Stan, The Martian) in full vigilante mode. The ensuing chase through the rooftops and streets of Bucharest is a definite highlight in a film full of them.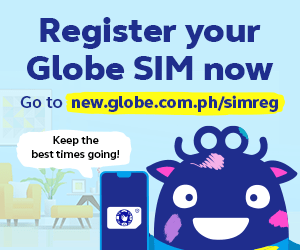 Taking the stage in Get On Up
"There's a stage and a piano and there ain't nobody on it"
 When it came to "The Hardest Working Man in Show Business", James Brown was one of the most iconic entertainers of all time, and Boseman did a superb job of imbibing his essence in Get on Up. In this scene, Boseman plays Brown as a young man with a dream of being a star. On a night when a famous local band has just finished their set, he leads his band onstage in an impromptu act of bravado that changes his destiny.
Coming out the year after he impressed critics and audiences in 42, Boseman wowed them again in this biopic that doesn't shy away from the Godfather of Soul's darker moments. In this role, Boseman showed that he wasn't a one-trick pony, drawing praise for performing his own dancing and some singing, with live tracks of the actual Brown layered in for authenticity.
Taking command in Infinity War
"Get this man a shield"
By the time he appeared in Avengers: Infinity War, Boseman's T'Challa was a beloved member of the Marvel Cinematic Universe (MCU), which made it doubly exciting for him to be on the same side as the world's premier super team. Regal and dignified in all the right ways, his command over the situation in the oncoming fight against Thanos is never in doubt. If his beloved Wakanda will be the battleground where the fate of the world is decided, who better to lead the charge with Captain America than the Black Panther himself?
Black Panther
"I never freeze"
Most superheroes manage to get through their first solo films as the center of attention, but Black Panther established itself early on as an ensemble piece, with amusing banter between Boseman's titular character and bodyguard General Okoye (Danai Gurira, of TV's The Walking Dead). In the scene, the young ruler is advised not to freeze during an upcoming action scene. With an incredulous, indignant, "I never freeze", Panther leaps into action, only to freeze at the worst possible time. Short, sweet, and hilarious, it was a great reintroduction to a character who, up until that point, was better remembered for trying to kill some of the Avengers.
Poking fun at himself on Saturday Night Live
"I'm not an actor, I'm the King of Wakanda. Any questions?"
For anyone who only knew Boseman from Black Panther, it must have been jarring to see the ruler of Wakanda looking and sounding like a regular American when he hosted Saturday Night Live in 2018. Despite having only become familiar to mainstream audiences with his MCU appearances at that point, he looked right at home taking over NBC's famed Studio 8H in a serious of hilarious sketches, including one of T'Challa playing Jeopardy, and one of Boseman encountering a couple of overenthusiastic fans' (played by regular cast members Pete Davidson and Beck Bennett's) relentless "Wakanda forever" salutes. Charming, good-natured, and more than willing to spoof his on-screen image, Boseman made for a memorable host on the long-running show.
Driving the plot in Da 5 Bloods
"We bury it. Later on, we come back and collect it."
One of Boseman's final performances is in a Spike Lee film that made its bow on Netflix this past June, Da 5 Bloods. Appearing mostly in the memories of the titular 5, it is Boseman's character, as "Stormin'" Norman Earl Holloway, whose actions drive the entire plot. The film tells the story of the "Bloods", a squad of African American soldiers in the Vietnam War who discover a cache of gold bars that they decide to hide in order to retrieve at a later date. When a Viet Cong ambush results in Norman's death, and a napalm strike removes the surrounding landmarks, it will take the surviving 5 Bloods 4 decades to return for their fallen squad leaders' remains, and, more importantly, the gold they left behind.
In a distinct narrative choice, Lee chooses to let the five present-day Bloods' actors portray themselves in the 1960s flashbacks, meaning that 60-year old Delroy Lindo (Romeo Must Die), Jonathan Majors (TV's Lovecraft County), Clark Peters (TV's The Wire), Norm Lewis (the first African American to play The Phantom of the Opera on Broadway!), and Isiah Whitlock Jr. (TV's The Wire) share their Vietnam War scenes opposite Boseman, who, as in real life, is destined to remain eternally young in the collective memory.
Avengers: Endgame
"Yibambe!"
Following T'Challa's (and half the universe's) shocking death at the end of Infinity War, moviegoers had to get through an entire year (and an Ant-Man sequel and Captain Marvel) to see how things resolved themselves in Avengers: Endgame. Directors Anthony and Joe Russo didn't disappoint: Endgame is epic filmmaking at its blockbuster finest, paying homage to the 21 MCU films that came before it, while building to a rousing finale involving nearly every superhero ever in a fight for the ages. It's one thing to see T'Challa and the other resurrected emerge from Doctor Strange's (Benedict Cumberbatch, TV's Sherlock) portals, but it's downright mind-blowing when he rallies the troops with the now-familiar command, "Yibambe!"
A Xhosa word meaning to "Stand Strong!" or "Hold the line!", T'Challa's command brings the hundreds of assembled Wakandans, Asgardians, sorcerers, and Avengers, to battle readiness. By the time Captain America utters his own iconic line, everyone's ready to go because T'Challa rallied them first.
Thank you, Chadwick Boseman.
Long live the king. — 8List.ph