It has been a little over a month since the second season of the hit Netflix original series Alice in Borderland (AiB) aired, but it's still one of the most-watched shows on the platform—which doesn't come much of a surprise to many who have seen it. Alice in Borderland is just too good.
Based on the manga of the same name by Haro Aso, the serialized live-action version, directed by Shinsuke Sato, was first released in 2020, thrilling audiences around the world with titular character Arisu's journey through the Borderlands—a barren parallel universe to the ever-busy city of Tokyo—where he is joined by a bunch of "players" in a massive game of life or death.
View this post on Instagram
Shortly after the first season's release, Netflix delighted fans with the news of a second season, which finally hit small screens last December. Season 2 picks up right where the first part left off, but packs in quite a punch too many with its high-octane action sequences and even moreheart-stoppinggames.
But now that Arisu's stage in the mysterious Borderlands seems to have finally come to a conclusion (a third season has not been confirmed and *might* just be improbable at this point as the manga's one-shot spin-offs are not enough to support an entire season—unless the creators of the show stray from the source material, that is!), new fans are left craving to see more of the actors they have come to love because of the show.
Here, we round up a list of TV shows and movies you should definitely check out if you're missing the cast of AiB—you're welcome.
Mare (2015)
via NHK
Who are in it: Tao Tsuchiya (Usagi), Kento Yamazaki (Arisu), Yuri Tsunematsu (Heiya)
Love the chemistry between the leads of Alice in Borderland? Well, you'll get A LOT more of that in this 156-episode daily morning drama, which follows the story of Mare (Tao Tsuchiya), who moves from Tokyo to the sleepy but warm coastal village of Noto with her parents and younger brother, after her ambitious father drowns in debt. Because of her family's circumstances, Mare has come to hate having dreams. Growing up, she intends to take things slow and steady, and never aim high to avoid disappointment and failure. 
Things take a turn when she rediscovers her love for baking. Becoming a cake artisan was a childhood dream she had buried in the depths of her heart long ago. 
Backed by the support of her found family and friends in Noto, Mare sets forth to become the world's best pâtissièr, but her journey does not prove to be easy as she hurdles through the struggles of scoring an apprenticeship in the city, working out a long-distance marriage with childhood friend Keita (Kento Yamazaki), and what seems to be a tough choice she has to make between motherhood and pursuing her passion. 
Mare remains to be one of the most memorable morning dramas to ever air in Japan, and the reason is clear as day—it has everything you'd love to see in a melodrama: characters worth rooting for, beautiful scenery, heartwarming lines, and super-kilig moments! (Just watch the fan-made video below!)
QUIZ: Plan a Survival Kit and We'll Let You Know If You'll Win a Game in Alice in Borderland
QUIZ: Plan a Survival Kit and We'll Let You Know If You'll Win a Game in Alice in Borderland
Ina Louise Manto | Jan 14, 2021
Still the Water (2014)
Who's in it: Nijiro Murakami (Chishiya)
Still the Water introduced the world to actor Nijiro Murakami. It tells the story of young lovers, Kaito (Murakami) and Kyoko (Jun Yoshinaga), who call the idyllic island of Amami Oshima home. On the island, people live in harmony with nature, under the belief that gods are present within every element of the natural world. 
One evening, Kaito finds a corpse floating in the sea. He enlists the help of Kyoko to find answers to his shocking and mysterious discovery. A hauntingly beautiful depiction of the cyclical nature of life, death, and love, Still the Water received critical acclaim and was selected to compete for the prestigious Palme d'Or in the main competition section at the 2014 Cannes Film Festival.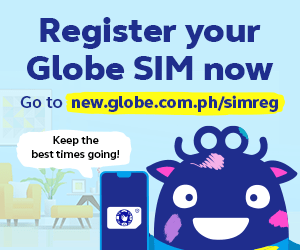 Cheer Dan (2018)

via TBS
Who are in it: Tao Tsuchiya (Usagi), Aya Asahina (Kuina)
Also known as "We Are Rockets!," this drama is about high school student Wakaba (Tao Tsuchiya), who grew up admiring JETS, a popular high school cheerleading club from her hometown. While she chose to enroll at another school, she gets a shot to replicate the success of her cheerleading heroes when a spirited transfer student from Tokyo proposes that they do cheer dance together. 
Cheer Dan is actually a spin-off of the 2017 film Let's Go, Jets, which is inspired by the true story of a cheerleading club from Fukui Chuo High School that successfully competed at a contest in the United States.
G'mor Evian (2012)
Who's in it: Ayaka Miyoshi (Ann)
Fans of indie comedy movies and rock music will have a soft spot for G'mor Evian. This film revolves around Aki (Kumiko Aso), a former guitarist for a punk rock band, who now lives with her teenage daughter, Hatsuki (Ayaka Miyoshi). The two are polar opposites, but they maintain a strong bond despite their extreme differences. Their ~peace~ takes a rocking spin when Yagu (Yo Oizumi), an ex-member of Aki's band, enters their life and makes them realize that, sometimes, an unconventional family setup can work, too. 
For her role as Hatsuki, Miyoshi won the Sponichi Grand Prix Newcomer Award at the 67th Mainichi Film Awards. G'mor Evian was also released at numerous film festivals, including the 25th Tokyo International Film Festival, the 2013 Udine Far East Film festival, and the 2013 Japan Filmfest Hamburg. 
Can't Get Over Alice In Borderland? Here Are Some Facts About Its Lead Kento Yamazaki
Can't Get Over Alice In Borderland? Here Are Some Facts About Its Lead Kento Yamazaki
Bianca Katipunan | Jan 17, 2021
Orange (2015)
Who are in it: Tao Tsuchiya (Usagi), Kento Yamazaki (Arisu), Dori Sakurada (Niragi)
If you can't get enough of KenTao's pairing, you should definitely add Orange to your watch list. We're warning you, though: It's one heck of an emotional roller coaster ride, so keep a box of tissues (or two) close!
This film adaptation of Ichigo Takano's popular manga gives you a glimpse of the high school days of Naho Takamiya (Tao Tsuchiya), who happens to receive a letter from her future, 26-year-old self. Realizing the events that are about to transpire, she races against time to save transfer student Kakeru Naruse (Kento Yamazaki)—whom she has grown fond of—from his grim fate.
Orange marks the third time Tsuchiya and Yamazaki worked together on the same project. Each of them also bagged the Rookie of the Year award at the 39th Japan Academy Prize for their respective roles in the movie. 
The Miracles of the Namiya General Store (2017)
Who's in it: Nijiro Murakami (Chishiya)
Another film that's sure to trigger the waterworks, The Miracles of the Namiya General Store enchants and tugs at the heartstrings of viewers with its magical plot. An adaptation of Keigo Higashino's best-selling novel, the film shuttles back and forth through time, between 1980 and 2012, unraveling multiple life stories intertwined by letters left in the mailbox of the Namiya General Store.
Runway 24 (2019)
Who's in it: Aya Asahina (Kuina)
In her first lead role, Aya Asahina takes off as Momoko Inoue, a rookie co-pilot at a budget airline who aspires to become a respected plane captain like her late father. Juggling the demands from work and the dilemma of getting caught in a love triangle with her supportive boyfriend and a charismatic pilot, she tries to beat all odds to achieve her dream. Cute and breezy, Runway 24 proves to be enjoyable even in the simplest of ways.
Good Doctor (2018)
Who's in it: Kento Yamazaki (Arisu)
Yep, ICYMI—Japan has its version of the ultra-popular South Korean drama Good Doctor, and it stars Kento Yamazaki alongside Juri Ueno, Naohito Fujiki, and Akira Emoto!
In this Japanese take, Yamazaki plays the role of Shindo Minato, an outstanding young doctor who has savant syndrome, which makes his memorization and spatial skills unparalleled among his colleagues. 
Unlike the lengthy original (and the even lengthier American version), Japan's Good Doctor finishes its run in 10 episodes, with the featured case solved at the end of each. It also focuses more on the stories of patients and Shindo's growth as a newbie in the hospital. As for romance… that bit is downplayed in this adaptation, with Shindo sharing a mentor-mentee relationship with his seniors. Nonetheless, Japan's Good Doctor is a refreshing watch that has a lot of heart to give. 
Which of these movies and TV shows are you excited to watch? Let us know in the comments!
Check us out on Facebook, Instagram, Twitter, TikTok, and YouTube, to be the first to know about the latest news and coolest trends!