Arguments and misunderstandings are common among couples. As much as you like to avoid it, there will be moments when you'll unintentionally hurt each other. After all, we're humans prone to errors. Naturally, an apology should follow an offense but some are having a hard time saying "I'm sorry" and owning up to their mistakes. Don't be that person. Here's how NOT to apologize if you want to fix a misunderstanding with your partner. 
"Oo na! Ako na ang mali. Lagi naman"
Poor you. You're blamed again for problems you caused yourself? That sucks. If that's how you apologize to your partner, go out for some air, touch some grass, and rethink your words. That's all we have to say.
"Edi sorry! Okay na ba?"
How about not a half-baked apology? A sorry without unnecessary anger and more of the desire to talk things out like what mature adults do. Try doing that and see how things go.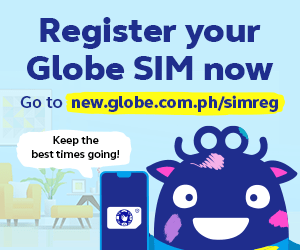 "I'm sorry na ganyan ang naramdaman mo"
Now, listen. It's good that you said sorry, but it shouldn't sound like you're blaming your partner's feelings. You made a mistake, and they felt offended. Periodt. Own up to it. Remember, you're the only one responsible for your mistakes, not your partner. Got it?
"Sorry, ito lang ako"
Sadboi yarn? Are you apologizing or trying to guilt-trip your significant other? Because those two are different. Learn to take responsibility and stop acting like you're about to receive an Oscar award with your insincere apology. 
Sana All! 8 Signs of a Healthy and Mature Relationship
Sana All! 8 Signs of a Healthy and Mature Relationship
Edgardo Toledo | Jan 18, 2023
"Ang dramatic mo masyado"
Trying to reduce your partner's hurt feelings into some drama-mongering is downright disrespectful. That sentence is the very definition of gaslighting. That's not how you say sorry because it appears very manipulative and condescending. Your mistake may seem trivial, but your partner thinks it's a big deal and their feelings matter. 
"Kaya ko lang naman nagawa 'yun kasi [insert excuse here]"
Admit it. You've heard this line before. There are situations where your excuses for your mistakes are understandable. With that being said, though, it's still not an excuse not to give an apology. Save your explanation for later, and apologize first for the feelings you hurt.
Saying sorry but continuing to do it again and again
An apology without a change of actions looks like Santa Clause riding a unicorn on Valentine's Day — it's confusing and doesn't make any sense. If you still commit the same mistakes after an apology, are you really sorry? Go ahead and figure it out. 
Sweeping it under the rug
No misunderstandings have ever been resolved by acting as if nothing happened. Doing this will only result in resentments or more arguments. You can't go wrong with admitting you're sorry and making up for it in the best way you can.  
Check us out on Facebook, Instagram, Twitter, TikTok, and YouTube, to be the first to know about the latest news and coolest trends!