We now live in a world where people have all the freedom to give their two cents about anything –offensive or not—thanks to social media. We get both the negative and positive at the same time, and while it has made the online world a little toxic, it does promote intellectual discourse on some key issues and has become crucial in calling out inappropriate and offensive events and issues.
Here are some of the most infamous issues in the country that made headlines (some even went global) and triggered the Filipino online community:
FHM Philippines' Stepping Out of the Shadows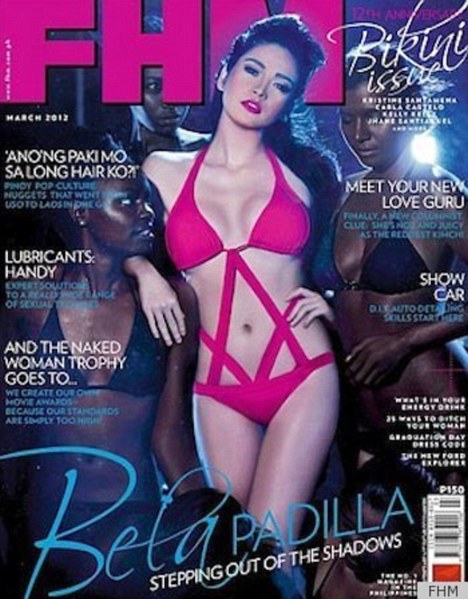 FHM Magazine – the bestselling men's magazine in the country – is known for their revealing covers, but their March 2012 issue was called out for a different offense.
The cover shows fair-skinned actress Bela Padilla posing in the middle of black models with the caption: "Stepping Out of the Shadows," which drew flack on social media, with people labeling FHM as "racist." Both Bela Padilla and FHM Philippines apologized and it was pulled out.
Pulp Magazine ft. SUD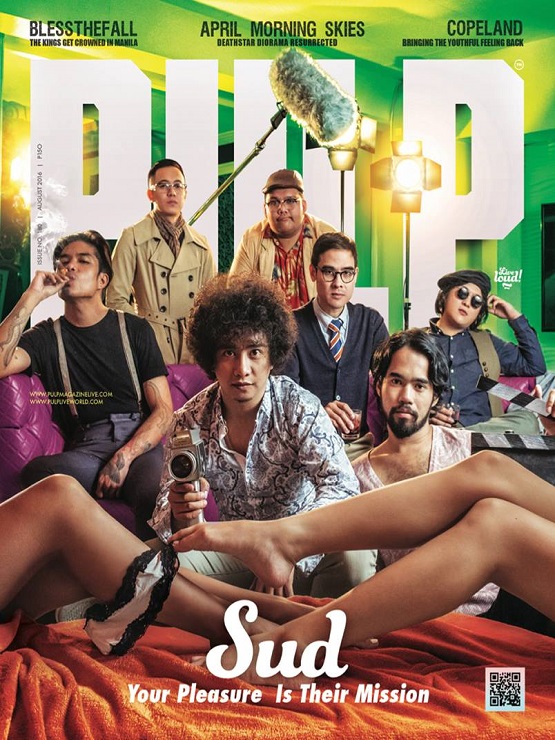 OPM band SUD was recently involved in a sexual harassment controversy, but long before that, they've been criticized for a similar issue: women objectification.
In the August 2014 issue of Pulp Magazine – a Filipino music magazine – the cover page featured the members of SUD filming two women in their underwear. It caused an uproar in the online community, with many netizens saying and that it "objectifies women" and that it promotes "patriarchy" in the country.
The band and the photographers immediately apologized thru their social media accounts.
However, Pulp magazine publisher, Vernon Go, expressed his disappointment towards the uproar, "Photography of the female form that is sexy and provocative has nothing to do with misogyny. It is actual worship of the power of womankind."
Executive Optical Billboard
We've seen Executive Optical advertisements portraying the mistakes we make when we don't get our eyes checked. While the joke has been drawn out and hackneyed, no one really minded them that much—until we came across a billboard along EDSA last 2012.
The billboard showed a happy woman being embraced by a dark-skinned man in his eyeglasses, while another fair-skinned man beside her, who seemed to be yet another suitor, looked shocked that he wasn't chosen by the girl. Its caption read, "Don't be a loser. Have your eyes checked."
The advertising company defended that it wasn't about the skin color, but the ad showed a contrast of personalities. They explained that "the suitor with flowers (the dark-skinned guy) won over the girl versus the suitor who inadvertently gave a cauliflower (the fair-skinned man)."
Fair enough. What about this one?
Belo's Questionable Message in These Billboards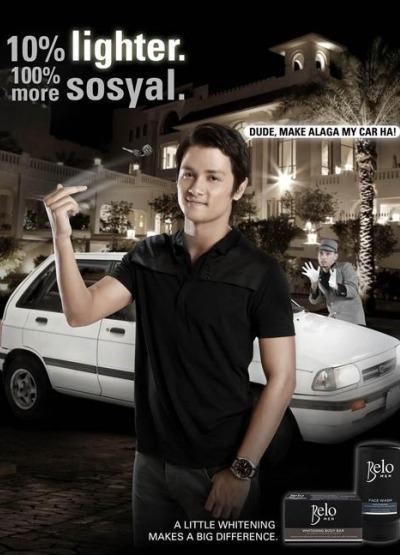 Another billboard issue on the list, the Belo Medical Group faced backlash years ago with its "racist" ads promoting the culture of white supremacy. The billboard series showed a man who has become successful and socially-accepted when he became whiter—a "clear portrayal of Pinoy's obsession to white skin", as some netizens pointed out.
The medical group apologized, saying " that they never intended to offend anyone."
Isabelle Duterte @ 18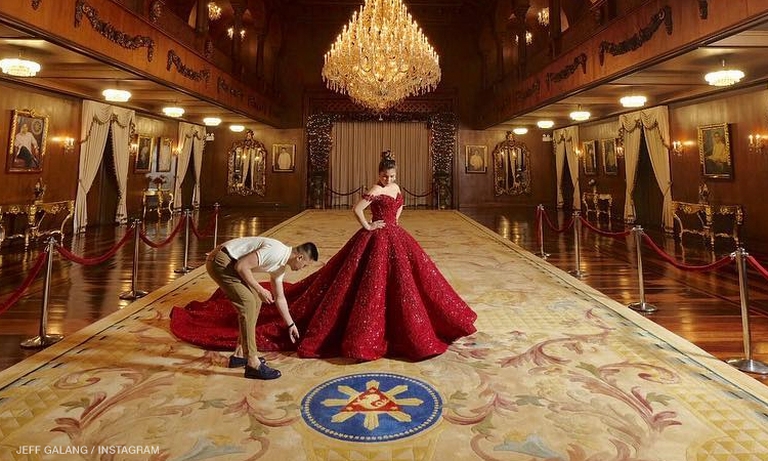 After getting criticized for wearing designer items, President Rodrigo Duterte's granddaughter, Isabelle, received a lot more negative comments on social media with her pre-debut photos that were mostly taken inside Malacanang.
Netizens and activists pointed out her being "privileged," with some even calling the photoshoot "Imeldific". A lot of netizens even joked that they'd be interested to have their own event photoshoots in Malacanang.
Isabelle Duterte defended herself by saying that she's just a normal citizen who simply requested to have her photo shoot held in the Malacanang, and got approved. The president backed up her granddaughter, saying, "It's a small matter. Gamitin lang ang Malacañang. Wala naman ako doon and even if I was there, eh, kung granddaughter ko magpa-picture, lahat nga ng mga bisita dyan nagpapa-picture eh."
PUP Pageant Photoshoot Gone Wrong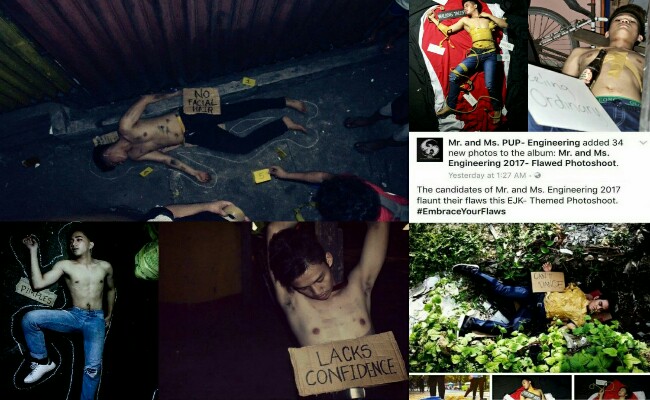 Netizens expressed their dismay when students from Polytechnic University of the Philippines held a photoshoot for a beauty pageant—with EJK as their theme.
The photos showed the student candidates posing like the victims in crime scenes, with their "insecurities" written on cardboard sheets, in place of the "Drug Pusher ako" tag on real EJK victims.
The school organizers and college dean apologized for the incident. They took down the photos immediately and eventually cancelled the event.
Cosmopolitan Philippines' Photoshop Gaffe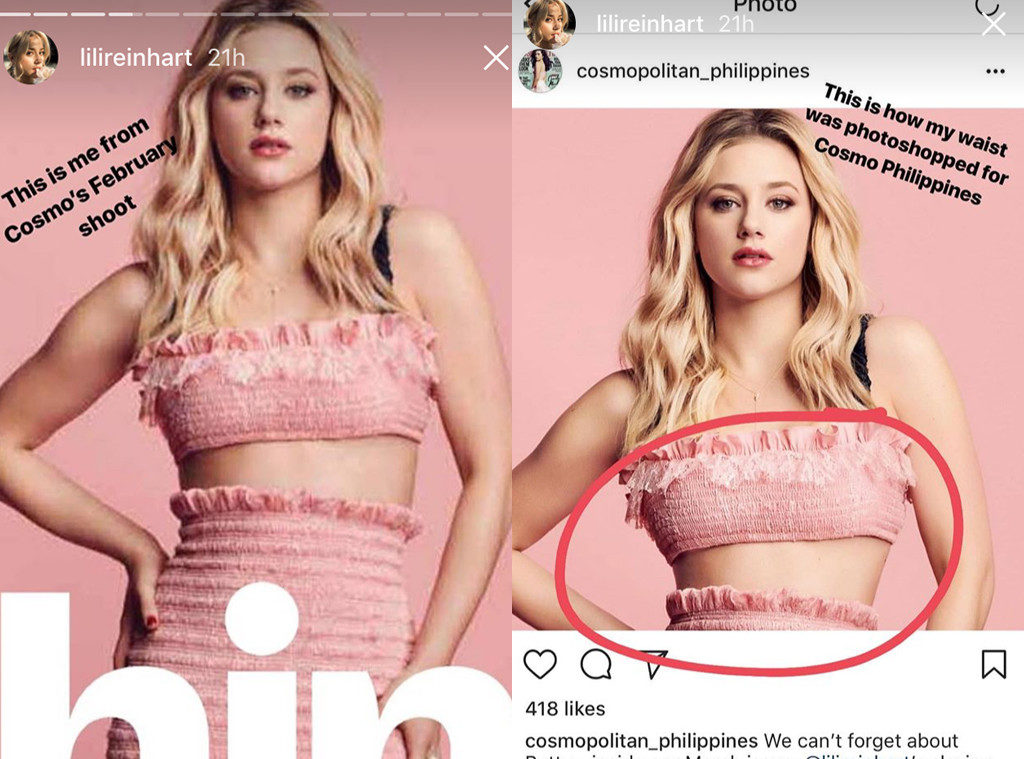 Cosmopolitan Philippines—the local counterpart of the US online magazine—went under fire on social media when Riverdale stars Lili Reinhart and Camila Mendes called out on Instagram what they deemed "disrespectful photoshop editing" of their photos .
The stars expressed their disbelief that their waists got trimmed down on the PH counterpart of the magazine. "It's sad that you felt our bodies needed to be slimmed down. But Camila and I are f***ing beautiful as is," Reinhart wrote.
As of this writing, the online magazine hasn't released a statement regarding the issue.
Billy Crawford and Coleen Garcia's Pre-Nup Photos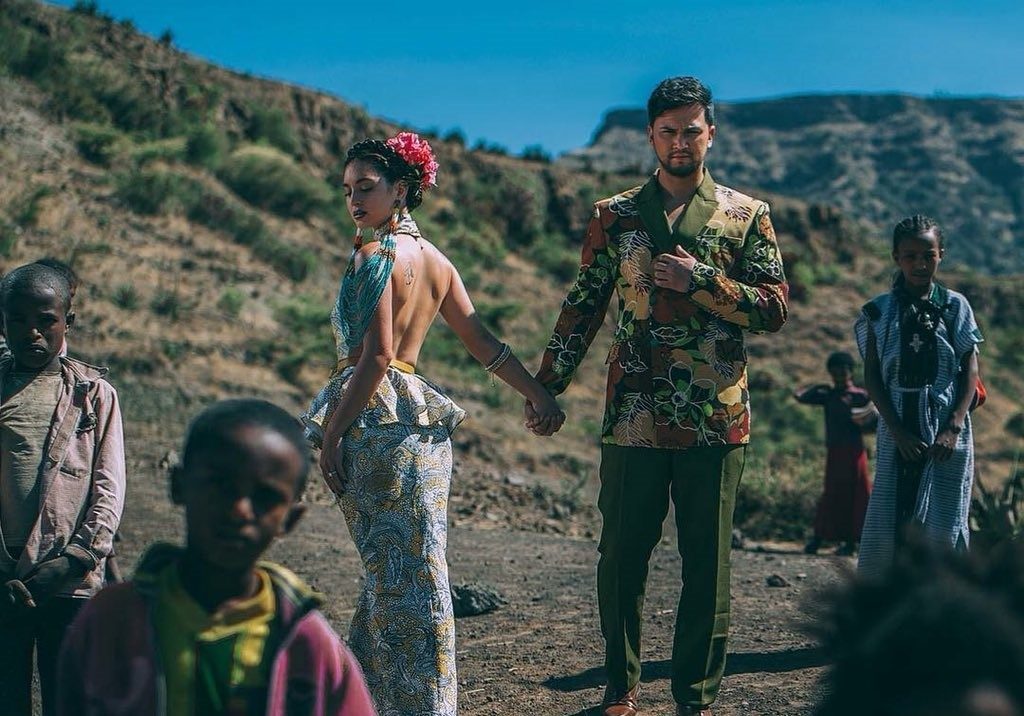 When engaged star couple Billy Crawford and Coleen Garcia released their artistic pre-nuptial photos, they didn't expect to receive a lot of negative reactions.
Shot in Ethiopia, their latest photoshoot featured them with the locals of the country, which netizens pointed out as "using people as props" and that it promotes "racial discrimination" and "othering." In a joint statement from the couple, they said they were saddened that their shoot was taken out of context, and that they were, in fact, invited by Ethiopian Airlines to do the shoot as a way to promote tourism in the country.
Other people defended the couple, saying that the photoshoot was done in good taste. They pointed out that the negativity was brought about by difference of skin color, and that if the kids were white, people won't react this much.
Know other photoshoots and advertisements that got called out? Share with us in the comments section below!