Whether it's splashing around in a water park, dancing along to music, or being buried in volcanic sand, you know you're going to have a blast if you have your barkada with you. Don't let the fear of disappointment keep you from planning activities with them this summer! After all you could only hit and miss so much.
Here are 8 activities near Manila you and your barkada you could check out for the long stretch of summer 2018. Have fun!
1. Aqua Planet
Aqua Planet Opens On The 24th Of February!

02.24.2018

#WatermazingExperience is finally coming your way!😱😱😱

The newest, most modern and one of the biggest water theme parks in Asia – AQUA PLANET will finally open its gates to the public on the 24th of February 2018 | Saturday | from 9:00AM to 5:00PM at Clark Freeport Zone Pampanga! 💙

Rates and ticketing guidelines? Tune in to our official social media accounts for updates! 😉

What are you waiting for? Save the date and tag your families and friends! 💙
#AquaPlanetPH #APGrandOpening

Posted by Aqua Planet on Wednesday, February 14, 2018
Aqua Planet, the newest waterpark in the Philippines found at Clark Freeport Zone in Pampanga, is just a few hours' drive from Manila. Enjoy the 10-hectare waterpark with its 25 modern attractions including Tornado which involves riding a raft with 4 people into a giant tornado water slide, Spiral Slide, an attraction with 4 slides of varying courses, and the Flow Rider, a pool designed for surfing. The park is suitable for children and is PWD-friendly.
Introductory day tour passes for adults are at P950 and P750 for children. Cabanas rance from P3,000 to P5,000.
2. Tagaytay Art Beat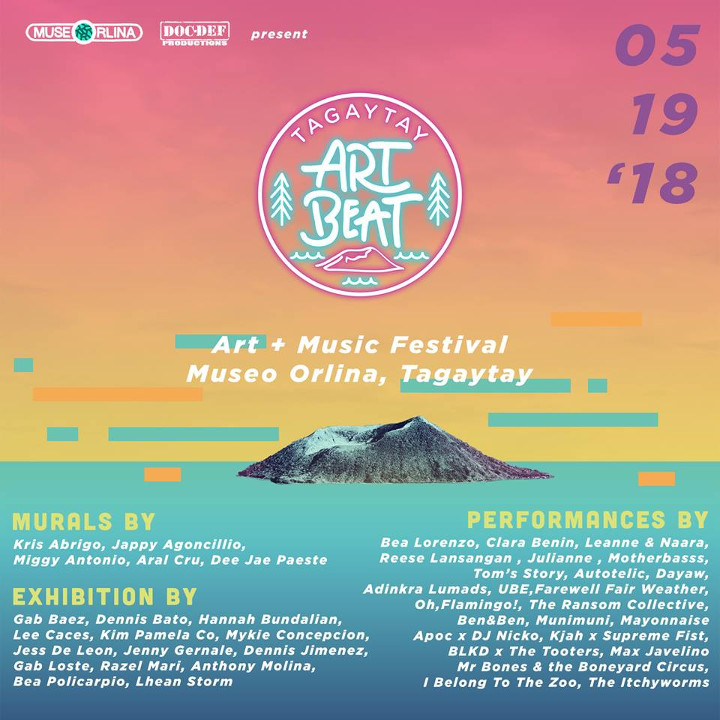 A chill summer with your barkada will never be complete without attending a concert festival. Watch out for the third Tagaytay Art Beat happening on May 19. The event aims to showcase up and coming artists and bands in performances, live art, and exhibits. The official line-up includes Clara Benin, Reese Lansangan, Tom's Story, Autotelic, The Ransom Collective, Ben&Ben, and many more!
Plan your trip ahead so you can tour Tagaytay and enjoy its low temperatures before going to the Art Beat. Ticket selling starts next week, follow Tagaytay Art Beat for updates.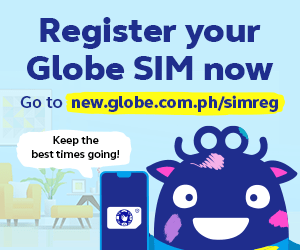 3. ATV Adventures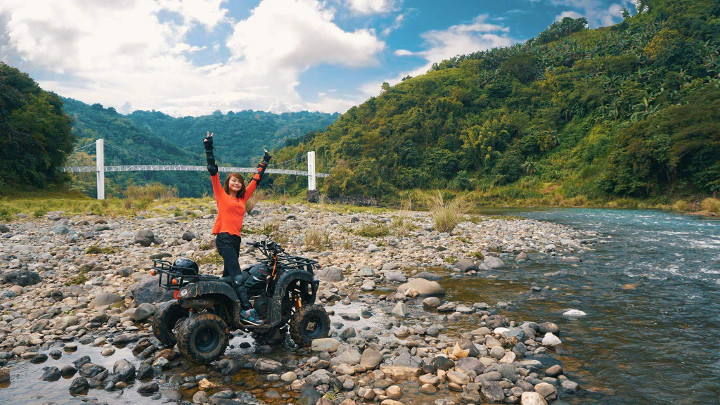 A sporty and adventurous squad will surely love the fun off-roading in an ATV! ATV Tours currently offer 5 different trails: Forest Trail, Marikina River Tour, Long Trail, Jungle Trail, and the newest, Short Trail Adventure. You'll get to experience muddy terrain, riding by a river, and conquering uphill roads! We recommend trying the 2 to 3 hour Marikina River Tour, it will reward you with a breathtaking view of Manila from afar and a cool bath in the river.
The price for a ride ranges from P1,500 to P6,500 depending on the trail. Visit ATV Adventures' website for more information.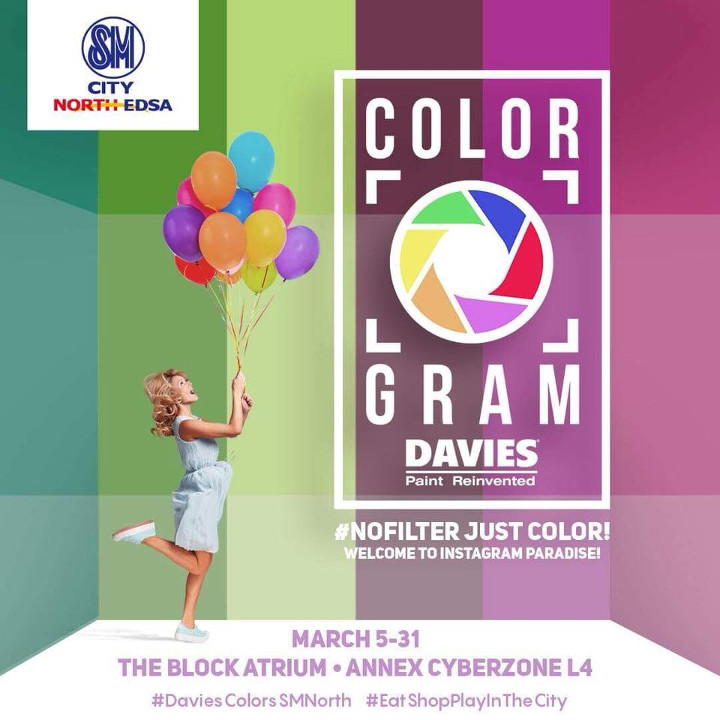 In a limited time colorful offer, SM North Edsa introduces ColorGram which will run from March 5 to 31, 2018 at The Block Atrium. SM North Edsa recognizes the millennial's need for a colorful feed this summer therefore ColorGram was made a delightful IG-worthy spot composed of 3 ball pits, 4 mood rooms, and 4 colorful booths. In partnership with Davies, ColorGram sure looks like it could add a lot of color to your barkada's summer and hopefully you're barkada's plans!
The ball pits have an entrance fee of P150 for 30 minutes but if you purchase P500 worth from SM Department Store, you get 50% off. The rest of the ColorGram is free for all. How's that for a budget summer activity?
5. Hike and Camp for a Cause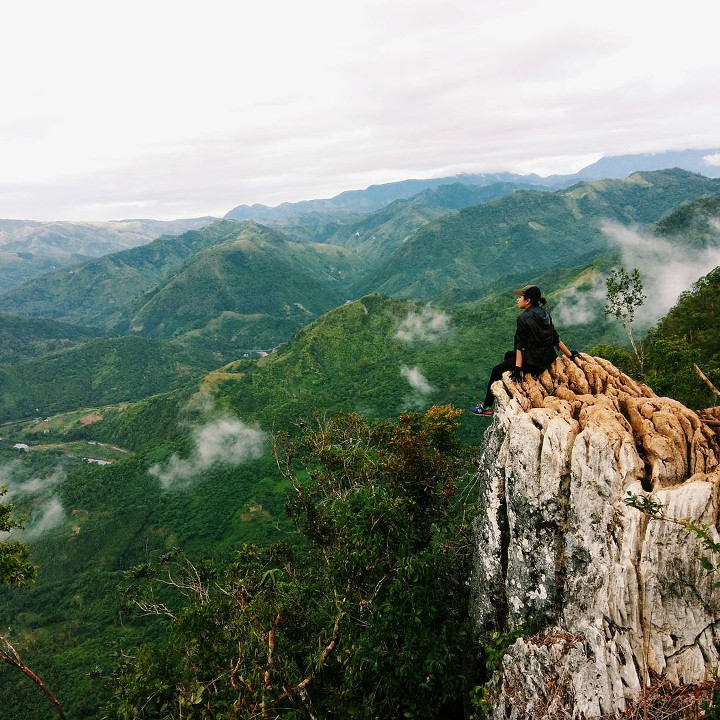 Akyat Malaya hosted by Kuta Bungliw is a hike and a camp for a cause: to fund a solar panel set for the kids at Macalya Elementary School in Pagsangahan Quezon. Macalya is a community without electricity and could only be reached after 10 hours of hiking.
Organized hikes up Mt. Daraitan, Mt. Matulis, Atburan Rockies, and Tinapak River and Cave will be on March 24 and 25 complete with camping. Free dinner on the first day and free breakfast on the second day will also be provided. Registration fee is P1,500 inclusive of donation and all fees, exclusive of transportation.
To know how to participate, click here.
6. Hot Springs and Volcanic Sand Spa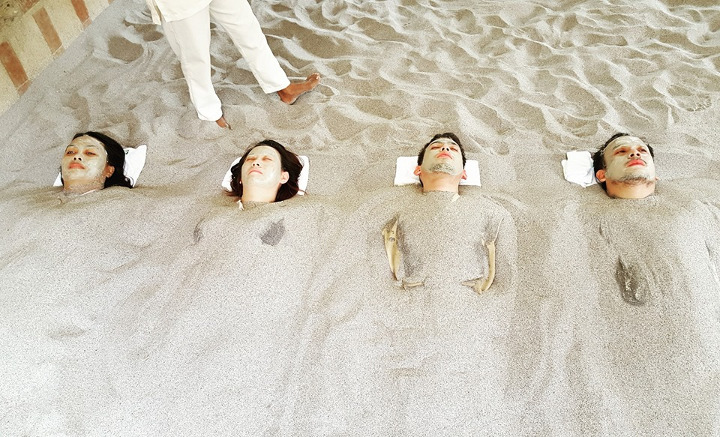 Despite not having much information on the web, Puning Hot Spring in Sapang Bato, Angeles Pampanga provides a worthwhile experience you should check out. For P3,500 per person with a minimum of 3 people, you and your friends can enjoy soaking at the hot pools on the foot of Mount Pinatubo and get buried neck deep in the warmth of volcanic sand. The experience also includes mud smear spa treatments.
All this goodness is packaged with an exciting 4×4 jeep ride through desert-like terrain before arriving to be pampered at the spa. The whole experience is capped off with a Filipino cuisine buffet afterwards.
7. Paragliding
Would you like to go paragliding?
www.high5paragliding.com

Posted by Paragliding on Sunday, March 4, 2018
Would you dare to be dropped over the skies of Carmona Cavite? Paragliding is only for the bravest of souls, the ones who aren't afraid to find only air under their feet. High 5 Paragliding is offering a once in a lifetime adventure of the rare opportunity to fly and it's only at P2,500, weekdays, and P3,000 weekends! Experience 15 minutes of freefall with experts guiding you along the drop! Check out their website for more information!
8. Breakout Philippines
Ever dreamt of sleuthing your way out of a locked room? Breakout Philippines takes the Sherlock experience to a higher level with their 6 branches scattered all across the metro, each branch having rooms with different horror themes. Solve your way out by discovering hidden items, completing puzzles, and creating a teamwork that will withstand the test of stress! Breakout Philippines also offers special themed rooms every once in a while.
Break out of a room within 45 minutes and prizes await you, if you can't there's always a next time! Ticket prices range from P300 to P600 per person depending on the number of group members.
Got any more activities to add? Share it with us in the comments!