8 Coolest Sniper Scenes to Prep for "American Sniper"
Jan 21, 2015 &nbsp • &nbsp Karl R. De Mesa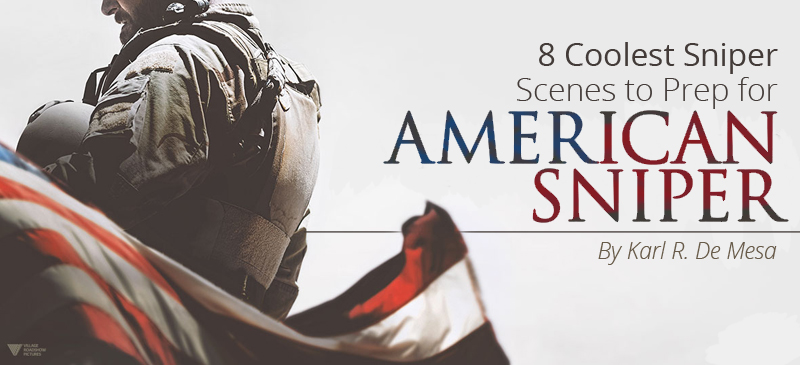 God. Country. Family. It's like a Republican's mantra or an NRA hard sell ad.
You know in your heart it's right (wing) but with Clint Eastwood in the directorial chair we're also working with the premise that the great Dirty Harry isn't going to let this story slide into mere propaganda material or chest-thumping, "Get some!" demagoguery.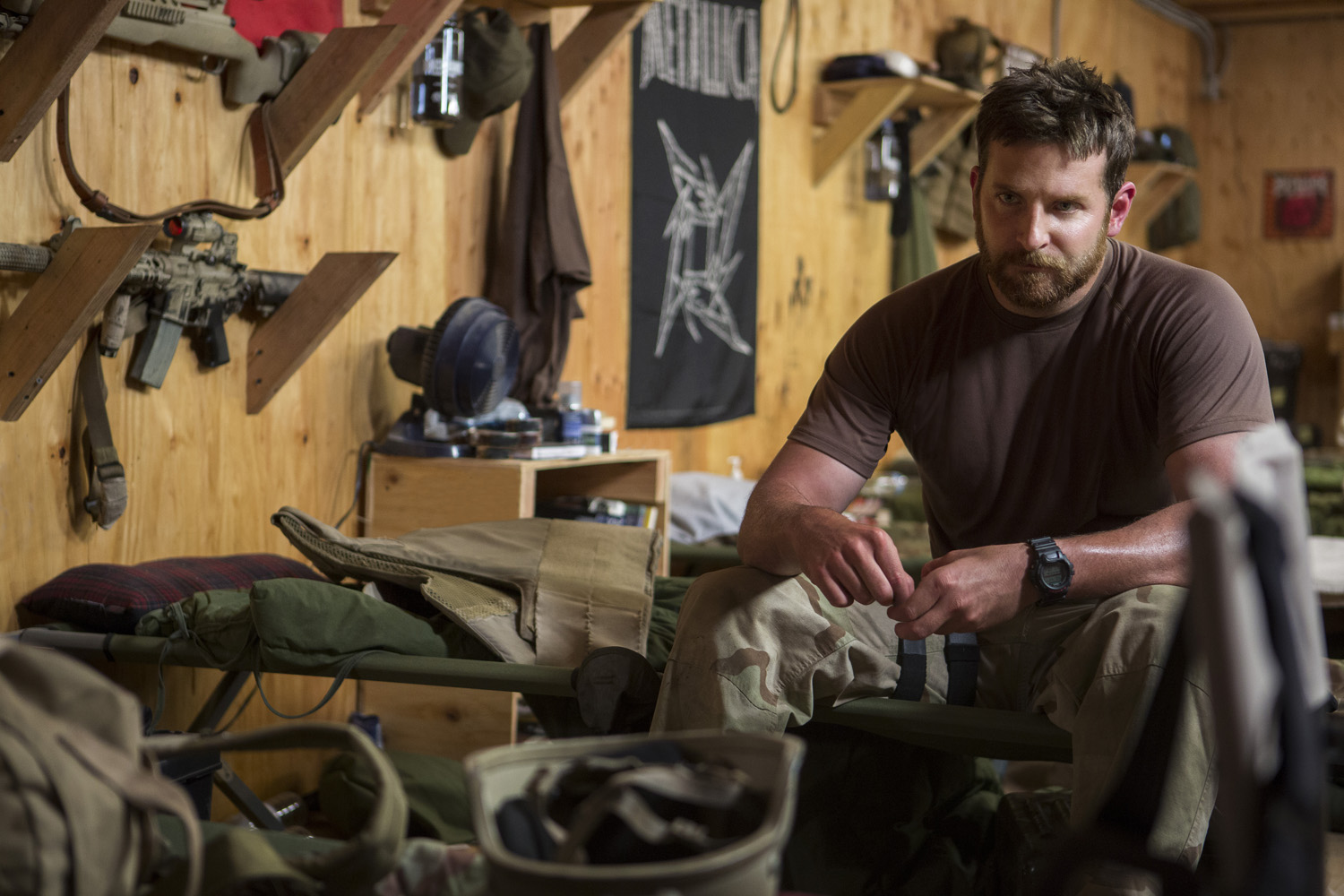 The screenplay for "American Sniper" is based on the autobiography of the same name, co-written by the real life SEAL sharpshooter Chris Kyle (with Scott McEwen and Jim DeFelice) who is sent to Iraq after the September 11 attacks, here played with grim jockishness and an almost textbook case of combat addiction by Bradley Cooper – which prompted some of us in the theater to jokingly label this "Hangover 4: Baghdad or Bust"; and in a lot of ways it is, just substitute the enthusiasm for getting wasted and beaten up by Chow for the high of getting shot at and an almost near-mythical Iraqi sniper called Mustafa.
Hey, it's a biographical war drama with all the rah rah America and neglected family trimmings. What do you want from Mr. Eastwood?
For one thing: a shorter running time. We get that Kyle went through four tours of duty and that his motivations were less selfless than we are led to believe, so much so that his wife smells the bull even before Kyle finishes his retort to her "Why go back?" 132 minutes of this grinding war may get the message of exhaustion across but it sure does wear me down, I mean even for those of us who enjoy watching movies for a living.

With around 255 kills, 160 of which were officially confirmed by the Department of Defense, Chris Kyle became a hero on the battlefield, the deadliest marksman in US military history and earns the nickname "Legend." His reputation has also given him a price on his head and made him a prime target for insurgents. He is also facing a different kind of battle on the home front: striving to be a good husband and father from halfway around the world.
Which is another thing that this movie lacks: genuine chemistry between Sienna Miller (who plays Kyle's wife Taya Renae) and Cooper. Miller tries her best with the put-upon spouse bit but her lines are rote and stodgy, plus there's only so much you can do when your screen time is allotted to wailing in despair and pining away most of the time.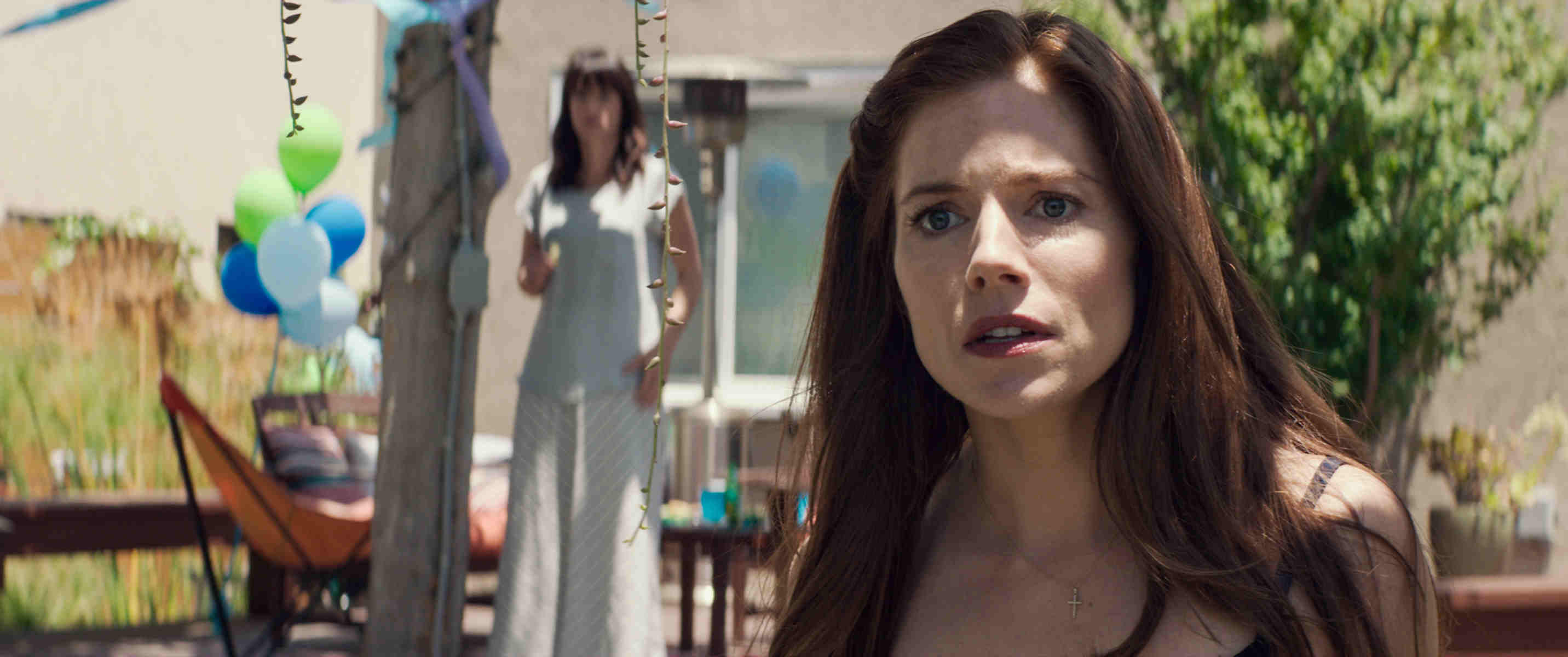 The meat of the depiction, and where it gets golden, is in Kyle's early years as a rodeo cowboy, and how he transitions from thrill seeking jock to patriot, and in his last tour where the risks he's been taking to hunt down Mustafa comes to an acerbic, and strangely satisfying, single perfect shot in the middle of chaotic combat.
Plus, there are some really brutal scenes that play with morality and the sniper's impact on the battlefield throughout his four tours. Eastwood knows his action, after all. Just take a look at the trailer's first minute.
The rest of it is pretty much a Pinoy movie: how Chris served through four harrowing tours of duty in Iraq despite the toll on his family at home, personifying the spirit of the SEAL creed to "leave no one behind", but upon returning to his wife and kids, Chris finds that he has flashes of violence and outbursts of paranoia, and yada yada yada. PTSD, hello.
Bradley Cooper, who also served as a producer on the film, added "In some ways, it's a universal story about what most veterans have to go through—dealing with the seesaw of being in a war zone and then suddenly coming home to a 'normal' life. That was very moving to me. I liked the fact that it wasn't as much of a war movie as it was a character study. And if you look at Clint Eastwood's films, like "Unforgiven," "Gran Torino," and "Letters from Iwo Jima". . .they are all complex character studies, albeit with very different backdrops. So he was absolutely the right director to tell this story in a very raw, truthful way."
You said, it, Brad. Here are some of the coolest sniper scenes in moviedom to prep you for the Cooper and Eastwood collab.
8. Fruity Rudy and the Art of Sniping in "Generation Kill"
Fruity Rudy, or Sgt Rodolfo Reyes plays himself in this HBO adaptation of the 2004 book of the same name by embedded journalist Evan Wright. Set in the 2003 invasion of Iraq, riding with the US Marine Corps' 1st Reconnaissance Battalion, this scene depicts exactly how Reyes (who incidentally plays himself in this fictionalized series) brought down one of the "sand-niggers" with calm zen.
7. Sniper: Inside the Crosshairs
HBO does it again in a top-shelf docu deconstructing sniper missions, ranging from Vietnam to Iraq to Afghanistan. It's a rifle-lover's wet ream done box-office style.
6. Damon vs Owen in "Bourne Supremacy"
How do you counter an elite sniper (here played by Clive Owen) with just a regular shotgun and your evasion smarts? Jason Bourne shows us the way in this pulse-pounding, suspense-laden sequence.
5. Matilda Learns to Snipe in "Leon, The Professional"
Leon teaching his 12-year old protégé Mathilda the basics of sniping is a classic, and so is this 1994 film by action stalwart Luc Besson – too bad he didn't hit ye olde high notes with his recent outing in "Lucy."
4. Season in the Suck in "Jarhead"
What happens when a sniper never gets to fire his rifle? Another biopic, this time based on Marine scout sniper Anthony Swofford's non-experience in Operation Desert Storm, showcases the downward spiral via another danger of wartime without specific solution: ennui. It's like a Seinfeld episode for Marines. And not in a good way.
3. Trapped by the Anon Shooter in "Phone Booth"
"At this range the exit wound will be the size of a tangerine." Playtime and philosophy with a sniper who's got a .30 caliber bolt-action 700? It's also Colin Farrell exercising his acting chops to the max with a phone covering his face all the time. Joel Schumacher taking his modern angst out to trot and explode? You betcha.
2. Russia vs Germany in "Enemy at the Gates"
It's 1942 and ze Germans are invading Russia. The final scene between sniper paragons, the German Major Erwin König (Ed Harris) vs Russian Vassili Zaitsev (Jude Law) duke it out in rifle-fu and that one perfect shot, up close and personal.
1. To Be Number 1 in "Assassins"
More a hitman movie than a sniper one, this Stallone vs Banderas starrer is nevertheless a sniper extravaganza that starts and ends with that long long sit-through for the kill shot. The end, here shown, has top assassin contender Miquel Bain (Antonio Banderas) waiting for world's number one merc Robert Rath (Sylvester Stallone ) to come out of the bank so he can finally put a bullet in his head and claim the granddaddy of all pro-killer titles: the best murderer on the planet. If you haven't seen this yet, action fan, your library is sadly incomplete.
All photos courtesy of Warner Bros. Pictures
American Sniper is rated R-13 and is now open in IMAX and 2D cinemas.