Director David O. Russell, the brain behind Silver Linings Playbook and American Hustle, is bringing a new film to the table, and he's got a star-studded cast to accompany him. In fact, you might find a lot of familiar names.
What is it about?
While details about the film are mostly kept under wraps, including the plot, we've recently heard new details at Disney's CinemaCon held on April 27, including the title: Amsterdam. Set in the 1930s, the story will follow three close friends — a nurse, a doctor, and a lawyer — as they become prime suspects in a murder. They try to figure out what's going on, but they find themselves caught up in "one of the most shocking secret plans in American history."
Disney's head of theatrical Tony Chambers described the film as "an original romantic crime epic," Variety reports.
Who is part of its all-star cast?
Since the project's inception, Christian Bale (American Psycho, American Hustle, Batman trilogy) has been tied to the film in a lead role. Joining him to complete the trio of leads are Margot Robbie (Suicide Squad, I, Tonya, Bombshell) and John David Washington (BlacKkKlansman, Tenet). In the teasers shared at CinemaCon, viewers saw Bale with facial scars, wild hair, and an eyepatch and Washington looking prim and proper in a suit. Robbie sports a short bob haircut in an all-black outfit.
First look at Christian Bale, John David Washington, and Margot Robbie in #Amsterdam.

The new David O. Russell film premieres in theaters on November 4. pic.twitter.com/O6iCB875oZ

— Rotten Tomatoes (@RottenTomatoes) April 27, 2022

Rounding up the all-star cast are more A-list actors: Rami Malek (Bohemian Rhapsody), Chris Rock (Madagascar, The Longest Yard), Zoe Saldaña (Avatar, Guardians of the Galaxy), Anya Taylor-Joy (Peaky Blinders, The Queen's Gambit), Michael Shannon (Nocturnal Animals), Timothy Olyphant (Justified, Once Upon a Time in Hollywood), Alessandro Nivola ( American Hustle), Matthias Schoenaerts (The Danish Girl), Andrea Riseborough (Oblivion), Mike Myers (Shrek, Terminal), and Robert De Niro (Silver Linings Playbook, The Irishman).
Singer-songwriter Taylor Swift (Valentine's Day, Cats) is also part of the ensemble cast.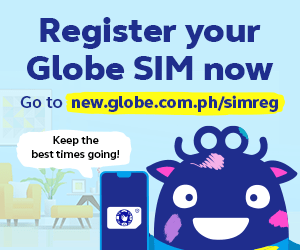 What is Taylor Swift's role?
Taylor Swift plays a supporting role of a yet unnamed grieving daughter. Variety shares that the scene where she showed up was the singer mourning in front of her father's body with Chris Rock in the background.
As the singer grieves, Rock tells her: "You have a dead white man in a box. It's not even a coffin, it has no lid. You know who's going to get in trouble? The Black men."
From this teaser, we're thinking Taylor Swift plays the daughter of the man allegedly murdered by the trio of friends played by Christian Bale, Margot Robbie, and John David Washington. That's just our guess, though, but we can't wait to see what they have in store for us!
When is it coming out?
According to Variety, the film is set to be released theatrically on November 4, 2022.
Follow us on Facebook, Twitter, Instagram, Tiktok, and Youtube for the l8est entertaining, useful, and informative lists!