Number one cheerleader, food trip buddy, best friend. There are countless words to describe our moms, but we all agree they deserve all the good things in life. If you're reading this, you're probably doing some last-minute shopping for Mother's Day gifts. Before you dash to the nearest mall, check out these shops first for some ideas.
Island Rose

Nothing says "I love you" like a sweet bouquet of roses. Island Rose grows roses in practically every color straight from their farm, so you know mom only receives the freshest flowers. Pen a letter as well to thank her for dealing with your grown-up tantrums, and you're all set. You can shop these beautiful blooms from their website.
Sainte Anne Cakes Manila

If your mom's got a sweet tooth, giving her a cake baked to perfection is a sure hit. You can order one at Sainte Anne Cakes Manila if you lack the baking chops. They put fresh fruits and all-natural ingredients to give their cakes a temptingly sweet, fruity flavor. For orders, you can contact them via Instagram or Facebook.
8 Beautiful Cakes to Make Mother's Day Extra Sweet For Your Mom
8 Beautiful Cakes to Make Mother's Day Extra Sweet For Your Mom
Meryl Medel | Apr 27, 2022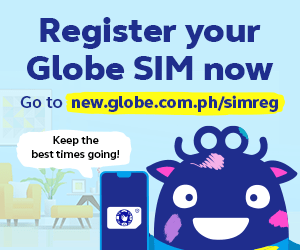 Sesotunawa

This Tboli-owned social enterprise creates stunning handmade accessories fit for mom's ever-growing jewelry stash. You can cop earrings, bracelets, and rings inspired by everyday objects and nature. Every purchase supports the artisans behind these beautiful creations while also promoting the rich heritage of Tbolis to the world. It's a win-win! Shop from their website.
Home MNL
If you've broken kitchenware at home more times than you can remember, Mother's Day is the perfect time to make up for it. Surprise mom this Mother's Day with beautiful dinnerware as gifts from Home MNL. Their racks have everything you need, whether it's glasses, plates, or bowls you busted. You can go to their website to order.
Pot Twist

Whether your mom is a long-time plant mom or a new convert, you'll find something at Pot Twist for her backyard. They have plant pots of all sizes washed in cute pastel shades. They're so cute that mom would forget how you overwatered one of her succulents last time. If you're feeling extra generous, throw in some gardening tools and a bag of fertilizer. Check out their Shopee page to browse their wares.
NITA

Admit it, mom's our favorite person to annoy whenever an outfit goes MIA. It's only fitting to give her a new OOTD to say thanks, and NITA's got stylish tops and dresses for mom's upcoming get-together. They have a variety of colors and designs to choose from, with a size guide so mom can look her best just like always. Visit their Shopee page to see what items are in stock.
INNÉ

Mom deserves a bag that's chic yet functional. INNÉ carries fashionable handcrafted tote bags spacious enough to hold everyday essentials. They're made of high-quality materials like abaca and pandan, ensuring the bag will last as long as your love for them *insert cheesy soundtrack here*. They also offer stylish sandals! Shop from their website.
Olk Candle
Home is every mom's haven. Even though we are their number one source of stress, they still love us. You can make the house cozier when you get these beautifully scented candles from Olk Candle. Every item is crafted out of 100% natural soy flakes from South Korea. You can always refer to their scent guide on the website in case you have impulsive buying tendencies. Get yours here.
Got more ideas for Mother's Day gifts you wanna share? Let us know in the comments!
Follow us on Facebook, Twitter, Instagram, Tiktok, and Youtube for the l8est entertaining, useful, and informative lists!