Succeeding South Africa's Zozibini Tunzi, Andrea Meza of Mexico was just crowned Miss Universe 2020. From the start of the competition, she has been a strong contender and crowd favorite, and her hard work has obviously paid off. Get to know the new queen of the universe with these fast facts.
View this post on Instagram
This isn't her first rodeo
View this post on Instagram
She entered the pageant industry in 2016, competing to represent Mexico for Miss World. She placed first runner-up for Miss World 2017 and was crowned Miss World Americas 2017. Two years later, she was crowned Miss Mexicana Universal and had been preparing since for this year's pageant.
Fun fact: Our very own Catriona Gray also placed at the top 5 for Miss World 2016 and eventually went to win the Miss Universe 2018 crown.
She's 26 years old
View this post on Instagram
She was born on August 13, 1994 in Chihuahua City, Mexico to mother Alma Carmona and father Santiago Meza. Her full name is actually Alma Andrea Meza Carmona.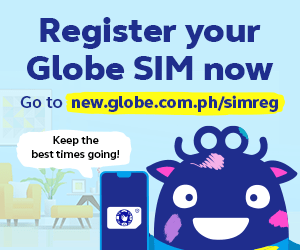 She's the eldest daughter in her family
View this post on Instagram
Andrea only has two younger sisters: Mariana and Karen. But while her immediate family is on the average side in terms of size, her extended family more than makes up for it, as she actually has 40 cousins. She loves it anyway!
View this post on Instagram
She's a tech girl . . .
View this post on Instagram
While she's not busy being a beauty queen, a model, and a certified make-up artist, Andrea works as a software engineer. She is one of the few women in her batch to graduate with a Bachelor of Science Degree in Engineering from the Autonomous University of Chihuahua. Let's go, women represent!
. . . who's an adrenaline junkie
View this post on Instagram
Not only did she succeed in a male-dominated field of study, she also likes to dabble in male-dominated sports activities. She practices crossfit, boxing, and extreme sports like rappelling and sandboarding, and she can even do a 3-minute plank! She loves being active so much that she actually put out a teaser of her very own sportswear brand late last year.
View this post on Instagram
She loves animals
View this post on Instagram
Andrea is a big fan of animals, and she loves visiting reserves and farms. She even has her own cocker spaniel back home!
She's Chihuahua's official Tourism Brand Ambassador
View this post on Instagram
Aside from representing her country for the Universe's crown, Andrea is also the face of her hometown in promoting its beautiful and rich culture.
She supports a lot of advocacies
View this post on Instagram
She participated in a global charity association to raise funds for the downtrodden in India, Indonesia, and China. But her main focus is on women's rights and inclusion. She is actively working with her country's Municipal Institute for Women in their mission to end gender violence.
What are some cool facts you know about Andrea Meza? Share 'em with us in the comments!