Social media was abuzz over the weekend. A startling amount of pageant tea was spilled and it wasn't even between two beauty queens. It was between Miss Canada 2020's publicity team, Miss Universe Canada Organization, and world-renowned Filipino designer Michael Cinco. But that's not where it ends. Cinco wasn't the only Filipino designer who had a horrible experience with the Miss U Canada org. What's all the brouhaha between this organization and Filipino designers? Buckle up because it's going to be one heck of a ride.
What happened?
Miss Canada 2020 Nova Steven's publicity team, MGmode Communications, published a scathing post (now deleted) on Instagram that accused Michael Cinco of being unprofessional. The caption said that Cinco sent them the gowns late, and none of them fit the beauty queen properly.
"Such a terrible mistake should not have [happened]. We love Michael! But this was inexplicable. At the same time, they had to custom-made a gown for another delegate who checked in with her custom-made Michael Cinco gown. Things don't add up! Sadly," it said.
8 Probable Reasons Why Netizens Found the 69th Miss Universe Show So Unsatisfying
8 Probable Reasons Why Netizens Found the 69th Miss Universe Show So Unsatisfying
Alex Alvarez | May 18, 2021
Michael Cinco defends himself
The Filipino designer was having none of it. Cinco made a lengthy reply on Instagram and took to Facebook to explain his side.
"I don't normally respond to unnecessary social media rants or any negative criticisms about my work, but this one caught my ire as it seems to put uncalled for blame on my team [a] week after Miss UNIVERSE. The audacity of TRUTH to be told when it is bereft of it," Cinco started.
He addressed the whole Miss Universe Canada Organization, including the director Denis Martin Davila, MGMode's Miguel Martinez, and the "ungrateful Nova Stevens." Cinco called them out for spreading fake news about him even before the pageant started.
"I strongly take offense as it involves my team and my credibility. Not to mention, the eventual realization that I have been used and SCAMMED by these low lives PSEUDO GLAM TEAM," he continued.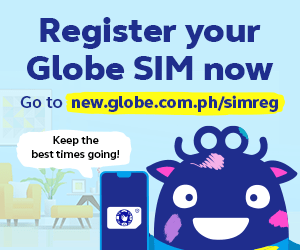 His shocking revelations on working with Miss Canada 2020 team
View this post on Instagram
Cinco really spilled some shocking things in his tirade. You'd think that single comment from MGmode was upsetting, wait till you read the designer's revelations.
According to Cinco, his gowns arrived on time, and Miss Canada even sent him photos of her wearing them. For receipts, he included photos Stevens herself sent him.
Cinco then mentioned that he was the one who hired world-class photographers, as well as a glam team, for a photoshoot with Miss Canada in his couture gowns. What's shocking is that he paid for the entire thing himself just to help her get extra publicity.
Finally, Cinco mentioned the many Miss Universe 2020 contestants who wore his gowns during the recent competition and never complained. It included Miss Romania, Miss Czech Republic, and crowned Miss Universe 2020 Andrea Meza from Mexico, all of whom expressed their gratitude toward the designer.
"But for NOVA and your team, not only have I not got a curt THANK YOU but even seemed so upset with me for being eliminated in the pageant. AM I THE JUDGE?"
Miss Canada didn't got the chance to enter the top 21.

Michael Cinco be like: pic.twitter.com/Di27EOrUrX

— Trisha Caballero (@ChefTrishaC) May 23, 2021
Stevens failed to secure a spot in the Top 21 during the pageant, and somehow, her team blamed Cinco's gown for "killing her advance to the finals." Cinco was even more astonished at the accusation since Miss Canada ended up wearing a different gown to the preliminaries.
Pageants as Protest: This Is Why Everyone's Still Talking About Miss Universe Myanmar
Pageants as Protest: This Is Why Everyone's Still Talking About Miss Universe Myanmar
Meryl Medel | May 20, 2021
The designer didn't hold back
We have to hand it to Michael Cinco, he knows how to defend his name and his honor. He ended the lengthy Facebook by saying that MGmode Communications has been "using and taking advantage of his kindness for the past 3 years without paying [him] a single cent."
The designer expected a simple "thank you" at the very least, but none came his way. All this after he paid for the gown's expenses and sponsored a photoshoot.
"You are all ungrateful, vile, and professional users. Next time don't ask me or any FILIPINO designers to dress up your candidates. Ask your Canadian designers to showcase their works on the world stage," he ended, calling it as he sees it.
Nova Stevens responds to the issue
View this post on Instagram
Stevens broke her silence by posting a 4-minute video on her Instagram account. "This really hurts me because I have nothing but love for both parties," she started.
She even directly addressed Cinco saying, "Michael, I have nothing but love and gratitude towards you… The fact that I was able to work with you is honestly a highlight of my career as Miss Universe Canada. So I just want you to know that that gratitude would never be diminished no matter what."
Stevens insisted that she expressed her gratitude to Cinco both publicly and privately, despite the designer saying the opposite.
View this post on Instagram
"I want you guys to stop fighting. I want this to be taken privately. I don't think you are both deserving of this, it's not fair to all of your hard work. I don't want anyone to question any of your integrities because I stand behind all of you. I think you are all creative individuals," she said.
Stevens ended by saying that it's sad she had to address the issue instead of being with her friends and family. The beauty queen also implored everyone to move on from the issue. "For all of you online, please don't give in to the drama. It's not worth it. Let's not spread more negativity, let's just spread love," she said.
Filipinos in the comments section pointed out that she didn't really address anything. She spoke about spreading love and being grateful she got to work with great people, but she did not clarify any of MGmode's accusations. For instance, it would've been better if she cleared the air by saying if the gowns did fit her (it did, of course), if they came on time, and if it's true that her team did not pay Cinco a single cent for all his efforts.
Miss Universe Issue Raises a Question: Are Filipinos Racist?
Miss Universe Issue Raises a Question: Are Filipinos Racist?
Kyzia Maramara | May 07, 2021
Cinco wasn't the only Pinoy designer who had an unpleasant experience with the Miss Universe Canada org
Designer Rian Fernandez recounted how the Miss Universe Canada organization gave him a "dreadful treatment." It even came to the point where the stress almost cost him his life. He worked with the organization's director Denis Martin Davila in 2016 and 2018. In both instances, he recounted how he was cheated.
Fernandez designed a total of five gowns for Miss Canada 2018, Marta Magdalena Stepien, to wear — it was an agreement made with Davila. But during the preliminary competition, the beauty queen wore a Michael Cinco creation. Fernandez was justifiably upset. At this point, he was paying for everything — flights, the gown, logistics, etc. He asked for his gowns back but only received one.
"I was devastated and cried in my hotel room!!!" he continued on his post. "I FELT FRUSTRATED, CHEATED… and I questioned my talent and skill as a designer! Until the stress and anxiety level escalated and I felt half of my body paralyzed. It was the scariest moment of my life. Luckily, there was this supporter of Catriona, a licensed Physical Therapist in Dubai, who helped me. If not, I might not have seen the light of day."
In the end, he never received an apology or explanation from the Canadian team.
"Let this be a lesson to all of us Filipino designers. Never shall we be scammed again by this MUC organization!" he ended.
Pinoy netizens are upset
MISS CANADA, WE DEFENDED YOU FROM OTHER FILIPINOS WHO WERE RACIST. NOT ALL OF US ARE RACIST AND WE ARE PUSHING FOR EQUALITY.

BUT TO BLAME MICHAEL CINCO FOR YOUR LOSS IS JUST SO LOW OF YOU AND IT'S REALLY DISAPPOINTING.

THAT IS SO UNGRATEFUL OF YOU.

— Analyst Keating (@lalalgenio) May 22, 2021
IS MISS CANADA OBSESSED WITH FILIPINOS? First she only exposed screenshots of Filipinos bashing her now blaming Michael Cinco for not making it to top 21

— blu (@blumermaid018) May 22, 2021
ok but Michael Cinco clapping back is what i needed tonight, ugh we love to see filipino's winning + with receipt pa!! pic.twitter.com/3OgOsI3Gg8

— Itzy Minaj (@gayoftheyear69) May 22, 2021
Note: Support our designers without being racist
Pinoys have a right to be upset about the entire issue. Both Michael Cinco and Rian Fernandez put in the blood, sweat, tears, and creativity all for beauty queens to look their best. Everyone agrees they do not deserve to be treated the way they were. But hot-blooded Pinoys should cool it. Don't resort to racism and mindless hatred. There are ways to support our world-class designers without having to bash Miss Canada or the organization. In the words of Miss Canada, Nova Stevens herself, "spread love."
Check us out on Facebook and Instagram and be the first to know about the latest news and coolest trends!