Though the Animal Crossing franchise has been around for two decades, it wasn't until this year that the franchise completely exploded in popularity. And we all know why (hint: quarantines). Over 11 million people are playing Animal Crossing: New Horizons, and that's only accounting for the numbers until the end of March.
A social game, a huge part of the appeal of ACNH lies in the community — the more people you play with and visit, the quicker you'll be able to make the island paradise of your dreams a reality. However, because the game has attracted plenty of people who are new to online multiplayer games, long-time Animal Crossing players have been complaining of bad behavior from their island visitors.
Here's a few things you can keep in mind to be a good island visitor.
Don't talk to the villagers (unless you're friends with the host IRL)

It's totally understandable if you'd like to interact with villagers in other islands, especially if they're characters you haven't encountered yet. But if the host isn't someone you know personally, don't interact with the island's residents. Why? If you talk to villagers in other islands, they will mention you in their future conversations, which will be annoying for the host if you're just some rando they allowed on their island to sell turnips or make a trade.
Don't take anything without asking
Actually, you shouldn't do anything without asking. Don't shake trees, pick fruit or flowers, dig up fossils, and even shop without getting permission. Also, if you see objects lying around the island, don't take them. Remember that you're a guest and you're not entitled to anything on the island.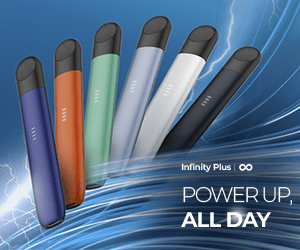 Don't run through flowers
Anyone who's invested time in cultivating hybrids knows that they're a pain to grow. Running through flowers ruins them, so be careful where you trample.
Exit via the airport
Because leaving via the airport prompts an unskippable cutscene for everyone that may seem like ages, you may be tempted to take the quick way out and disconnect the minus button (-). But doing this cause everyone to lose their unsaved progress. This means that players on the island could lose purchased items, clothing, learned DIY recipes, and turnips. Disconnecting could also cause villagers to stop crafting items at DIY benches, which will suck especially for players who are visiting the island specifically for the recipes.
When selling turnips, leave a tip (or at least water some plants)
Nobody is obliged to open up their islands for friends and strangers to sell their turnips at a premium. In fact, doing so can be a huge hassle, as the host would have to distribute Dodo codes, manage queues, and perhaps even implement crowd control. Show your gratitude by leaving a tip (could be a Nook Mile Ticket, bells, or an item the host has been looking for). If you're a new player who doesn't have Nook Miles or bells to spare, you could also offer to water their plants. Just show a little gratitude.
Close windows when the game prompts you to
It's super annoying that the game has unskippable long cutscenes whenever a visitor goes in and out of the island, but everyone has to go through that. The longer you take to close your windows, the longer everyone has to wait. So just stop what you're doing for a moment to make the whole thing go faster for you all.
Don't buy the limited edition items from Nook's Cranny
For those who invaded the island that only 2 persons had explicit consent of the creator to visit, one of you bought the piano that was on the limited items of Nook's Cranny… whoever was… you are an asshole for not asking first if you could buy it… :)

— King Lucky (@SomeGay_Lucky) April 7, 2020
Upgraded Nook's Cranny shops have three limited edition products every day. Just because the items are available for purchase when you visit doesn't mean that you should buy them — the host could be trying to raise the bells to afford them. If you really want the item, ask permission from the host.
Don't share Dodo Codes without permission
We wish we didn't have to spell this out, but apparently we do. Dodo codes were specifically designed to control who goes in and out of an island. If you find a host that's opening up their island out of the goodness of their hearts, don't give it out willy-nilly to your friends.
Online multiplayer games can be tons of fun if players agree to treat each other with kindness and respect. Operate with the golden rule in mind: don't do anything you wouldn't want anyone to do at your island. And when you're unsure, always ask! Have fun!
What are your Animal Crossing New Horizons no-no's? Share 'em in the comments below!