Remember the good ol' days in the 2000s when we didn't have streaming yet and we had to rely on whatever show our TV networks offer? You probably had to rush home from school just to make it in time to watch your favorite show on TV, and some of the most interesting shows on TV back then were anime series of various genres and storylines. Here are some of the Tagalog-dubbed anime shows we used to watch on TV.
Yamato Nadeshiko Shichi Henge
After getting vehemently rejected by her crush, Sunako Nakahara turned into a shut-in with a hatred for all things beautiful and a fascination with all things morbid. Her peaceful occult-filled life is turned upside down when she is sent to live at her aunt's mansion, which she'll share with four handsome boys.
But it's not only their beauty that she has to worry about: the abrasive Kyohei Takano, charming Ranmaru Morii, calm Takenaga Oda, and friendly Yukinojo Toyama have been tasked to turn Sunako into a lady. And so hijinks ensue. We loved seeing Sunako-chan be flustered (and get nosebleeds) whenever she sees the four boys, but we equally adored seeing the boys slowly see Sunako-chan in a different light.
Special A
In the prestigious academy known as Hakusenkan, there is an extraordinary class made up of seven of the school's best students, aptly known as Special A. Unlikely rivals hold the top two spots, and #2 Hikari Hanazono has made it her life's mission to defeat #1 Kei Takishima from academics to athletics. As Hikari continues to challenge Kei again and again, Kei tries to make his hidden feelings known — except Hikari's just a little bit oblivious.
Despite the often formulaic pattern of the episodes, we enjoyed seeing Hikari try her best to best Kei at everything, while the rest of the Special A class try to cheer Kei's confession on.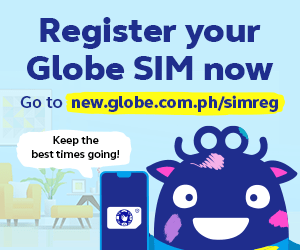 Fushigi Yuugi
While in the library, high school students Miaka Yuuki and Yui Hongo find themselves pulled into the unfamiliar world of a strange old book. Upon arrival, they nearly get trapped by slave traders, only able to escape with the help of young warrior Tamahome.
But in the scuffle, the two girls are separated. Desperate to find Yui, Miaka accepts the offer of Emperor Hotohori to become a priestess who can gather seven Celestial Warriors and summon the god Suzaku. We saw a lot of drama and betrayal in this anime, but we can't deny that we were captivated with the unfamiliar world Miaka ended up in.
Mai Hime
After transferring to the elite Fuuka Academy with her younger brother Takumi, Mai Tokiha ends up being bound to a mysterious part-spiritual, part-mechanical creature called a Child. A Child is one of few powers that can defeat the monstrous Orphans and it can only be summoned and controlled by thirteen girls with the HiME mark, one which Mai has.
Shakugan no Shana
In a world ruined by Crimson Denizens, mysterious beings from a parallel universe out for human energy, humanity is trying to hold out, but barely. Most humans have turned into Torches, a dead human whose soul barely remains.
The only defense humanity has are warriors called Flame Hazes. When regular high schooler Yuuji Sakai finds himself turned into a Torch, he attempts to find new life accompanying Flame Haze girl Shana.
Code Geass
As the Holy Empire of Britannia continues to expand its territory across the world, Japan falls into its hands and becomes Area 11. There, Britannian student and former prince Lelouch Lamperouge ends up in a crossfire between Britannian soldiers and Area 11 rebel forces.
Barely able to escape, he finds himself at the mercy of a mysterious girl named C.C., who bestows upon him an equally mysterious power called Geass. With Geass, Lelouch is able to command others into absolute obedience, pushing him to become a masked vigilante known as Zero and embark on the path of revenge. There were quite some heavy themes in this show, but we loved to see the unexpected twists and turns that Lelouch is able to come up with each time it seems he's already been cornered.
FullMetal Alchemist Brotherhood
Following an alchemy experiment gone horrifyingly wrong, brothers Edward and Alphonse suffer from a brutal loss: Edward loses a leg and sacrifices an arm to bind Al's soul to a suit of armor. After years of training their new bodies, the two brothers head out on a quest to find the powerful Philosopher's Stone in an attempt to restore their bodies to their original state.
Cowboy Bebop
In the year 2071, humanity has created settlements across the galaxy. But like all societies, crime remains a plague, and these intergalactic outlaws run and hide from a number of bounty hunters like the colorful crew of the Bebop, Spike Spiegel, Jet Black, Faye Valentine, Edward Wong Hau Pepelu Tivrusky IV, and bioengineered Welsh Corgi Ein. There's a reason there have been many adaptations (including the most recent one from Netflix) of this series, and it's because it's well-loved by fans all over the world.
Follow us on Facebook, Twitter, Instagram, Tiktok, and Youtube for the l8est entertaining, useful, and informative lists!