8 of the Worst Habits to Have on the Road

By Enzo Marcos
Manila Traffic. You'd be hard pressed to find words other than "death and taxes" that are more horrifying. Manila traffic doesn't just stall you, it sucks the life out of you. It leaves you traumatized and bewildered. How many of us have teetered on the edge of sanity during one particularly terrible iteration of Carmageddon? Yes, we even have a catchy nickname for traffic. How cute is that?
It's not.
The list of annoying things about Manila traffic could go on and on, but here are 8 things that people do on the road that just makes driving in Manila akin to pulling teeth. With the way we Filipinos drive, this could be a weekly segment. OR A SHOW.
8. Turning THEN signaling
via boonage.pjss2.net
The proper way to do things, ladies and gents, is to let your intentions be known BEFORE taking action. You've probably heard the phrase "Ask for forgiveness, not permission." Well, that doesn't apply when you're on the road. Other people need to know what you are gonna do before you do it to avoid mishaps.
That little lever on the left side of the steering wheel can indicate your next move. It works by turning a signal light on. These signal lights are situated towards the rear and front of your vehicle. Pretty clever eh? Left or right. Let people know and the cars will flow.
Signaling after turning is almost like saying thank you before someone does something for you. It's useless and irritating. Get it right or get off the road.
7. Not slowing down at intersections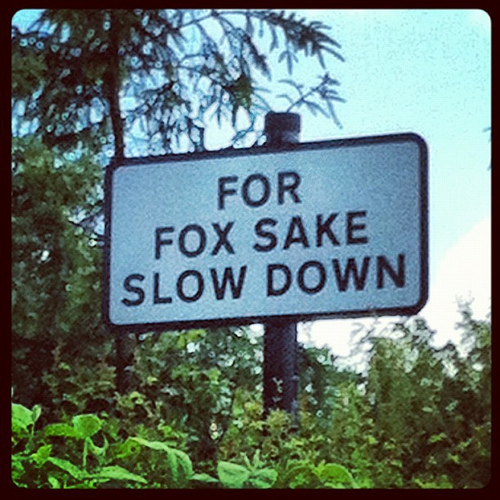 via taletown.org
When you approach an intersection, you should realize that there will be cars coming at you from three different directions. The natural instinct would be to slow down so as to avoid any accidents, but these geniuses speed up!
Do they think that by going fast enough, they can avoid all of the other cars? I just don't understand. This isn't just annoying, but also very dangerous. People, slow down at intersections.
6. Incessantly flashing high beams
via reddit.com
Don't you love it when motorists flash their high beams at you if you aren't going fast enough for their liking? Or if they want to go first at an intersection. Or when they want to overtake. Bonus annoying points for people who have those HID/LED bulbs that change color, strobe and pulse. Dude, tone down the douche factor just a bit.
Some people need the extra light while driving at night, which is all well and good, but if you use them to pester the cars in front of you or to blind people driving towards you, that's just annoying.
5. Not slowing down for pedestrians

There is an utter lack of respect for pedestrians in this country. A lot of drivers do not slow down–in some cases they even speed up when they see pedestrians crossing.
It takes a grand total of five seconds to let one person pass. Are you telling me you can't spare five seconds of your precious time to let a pedestrian cross the street? If you hit one pedestrian, you'll spend more than five seconds in the hospital paying for the bill. Remember that.