8 Times Via Mare
Made History


From the typical millennial perspective, Via Mare is a reliable source for heart-warming Filipino comfort food. From pancit luglog to puto bumbong, Via Mare has been the best answer to all kinds of Pinoy food cravings since the late 70s. This unassuming restaurant goes beyond that, though. Via Mare has put Filipino cuisine in the global map by providing world leaders with unforgettable dining experiences, representing the Philippines in prominent international events, and many other instances that made a fantastic impression all over the world.
Here are 8 times Via Mare made history, which will make you appreciate this oldie-but-a-goodie even more. Get your eating top ready because reading this will probably induce an emergency run to the branch nearest you.
8. Wedding of Francisco Jose Elizalde and Sofia Zobel de Ayala | January 7, 1994
The food and service calibre that made Via Mare a culinary gem for more than 40 years isn't limited to the cafes and restaurants your family frequents. You can actually experience Via Mare's true Filipino hospitality through their catering services as well. That's what the Elizaldes and Ayalas did for an extremely important event, the wedding of Francisco Jose and Sofia.
Even with hours of rain going with the wedding garden reception, Via Mare's Glenda Barretto made sure that the event not only pushes through, but does so flawlessly from the setup down to the food. The bride, Sofia Elizalde, gushed at how beautiful the reception turned out and at how Via Mare's food stood out for all the right reasons. Just imagine well-executed Norwegian salmon, steamed prawns, roast prime beef, fresh foie gras and the cherry on top, a bibingka and puto bumbong stand.
7. Leyte Landing 50th Anniversary | October 20, 1994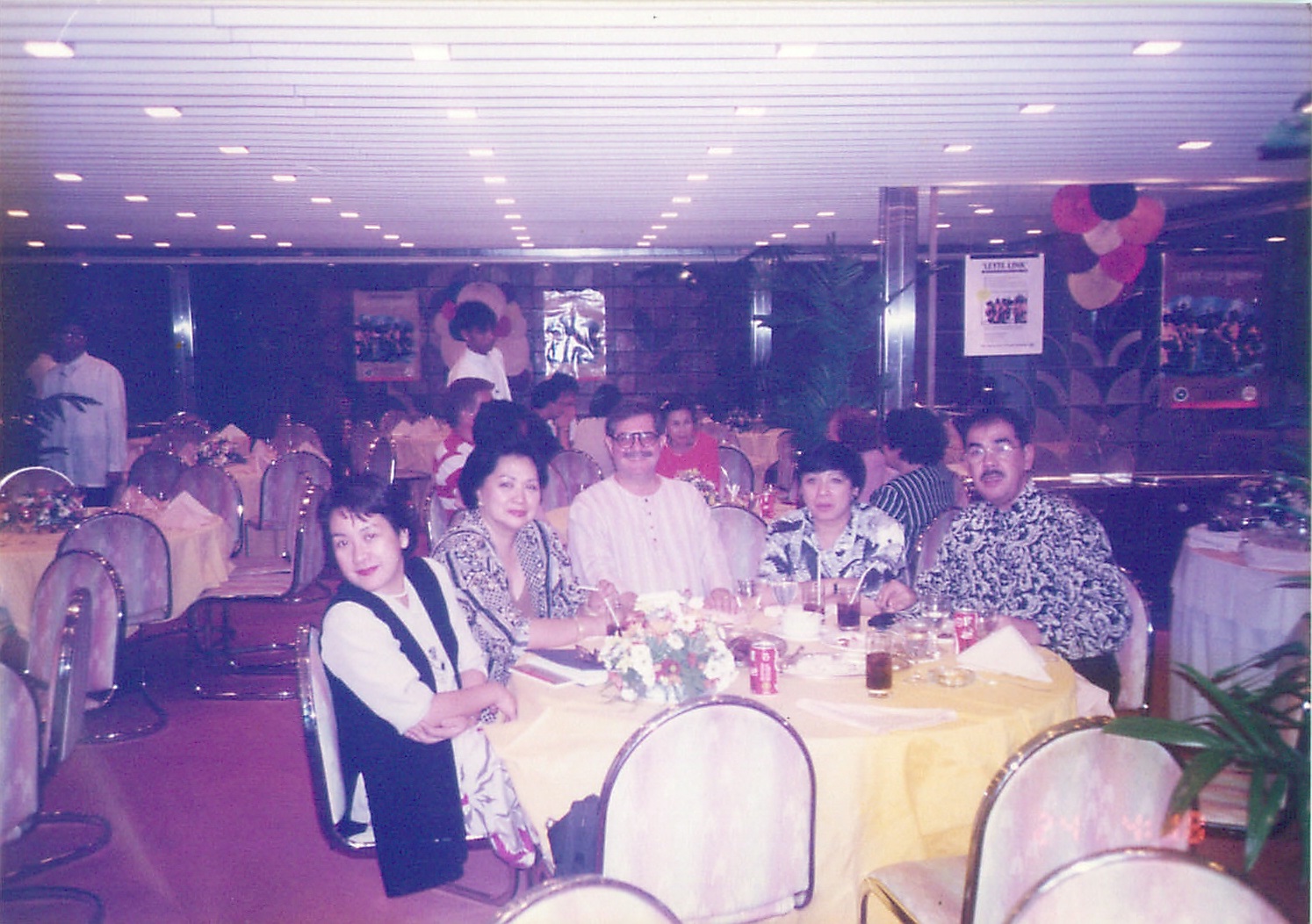 Via Mare incredibly converted the Golden Odyssey Yacht into a first-class floating hotel with nothing but the best restaurant, of course. They were tasked to appease 7,000 veterans' grumbling bellies at Red Beach in Palo, Leyte.
They made it an unforgettable lunch by accompanying simple yet scrumptious food with adorable nostalgic touches. Corned beef, chewing gum, chocolate bars and soda were served in lunch boxes resembling army rations. There was also a barbeque area, which was made from pits that the Leyte government dug out.
6. Viva Manila Seville, Spain | April 20 – May 12, 1992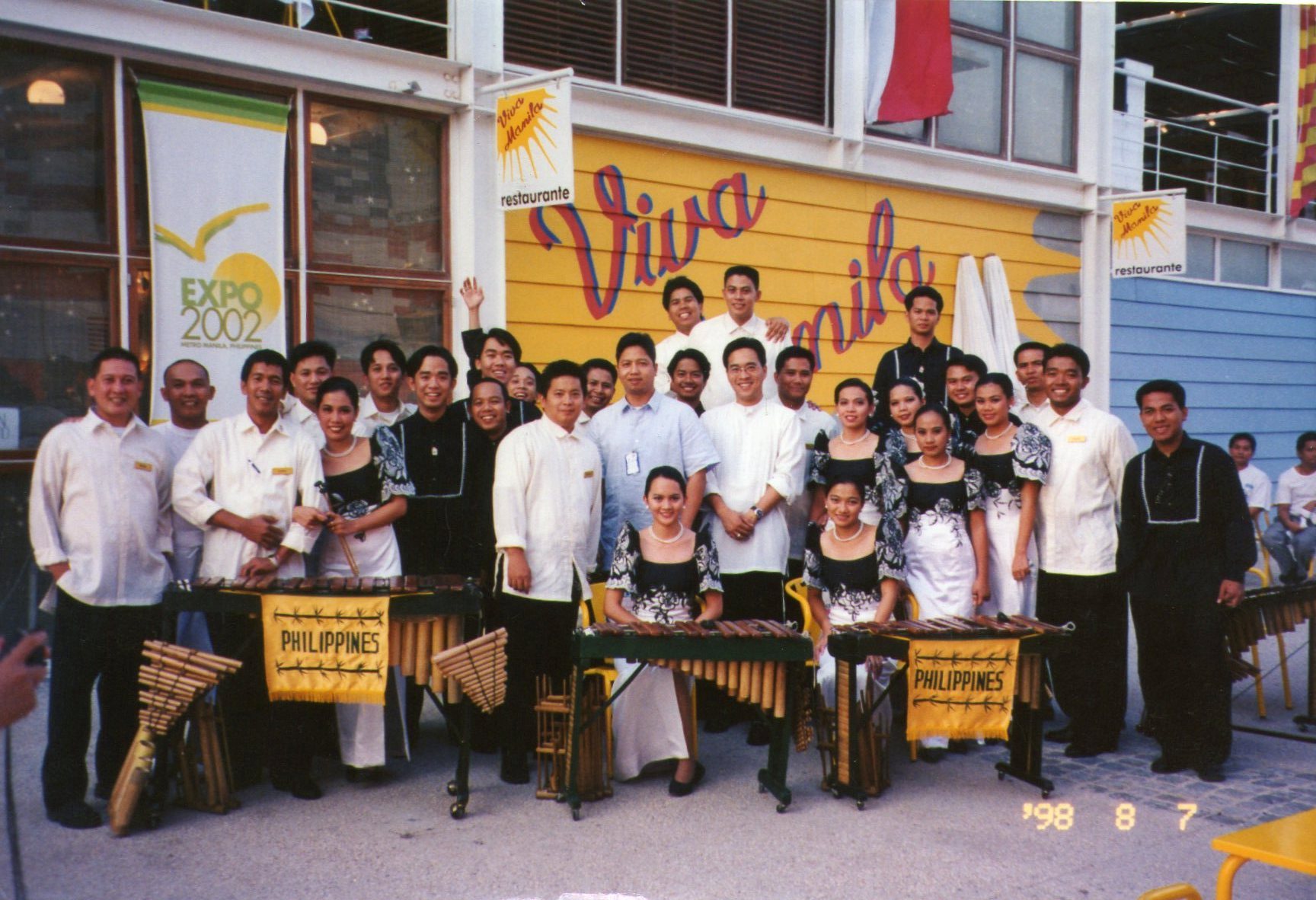 Via Mare not only won best booth at the prestigious food World Expo in Seville, Spain, the local restaurant also became the talk of the town for a while. Apart from the tasty dishes Pinoys know and love very well, believe it or not this fame was actually because of Via Mare's impressive waiters.
Faced with the dilemma that non-Spanish waiters were prohibited in the World Expo at Spain, Via Mare's Glenda Barretto came up with a brilliant solution. They selected Filipino waiters who could sing and argued that Via Mare's waiters possessed irreplaceable talent. Not only was the Via Mare team allowed in the Expo, they also ended the event with Seville's local radio stations raving about the singing Filipino waiters.
5. Viva Manila Lisbon, Portugal | May 22 – September 30, 1998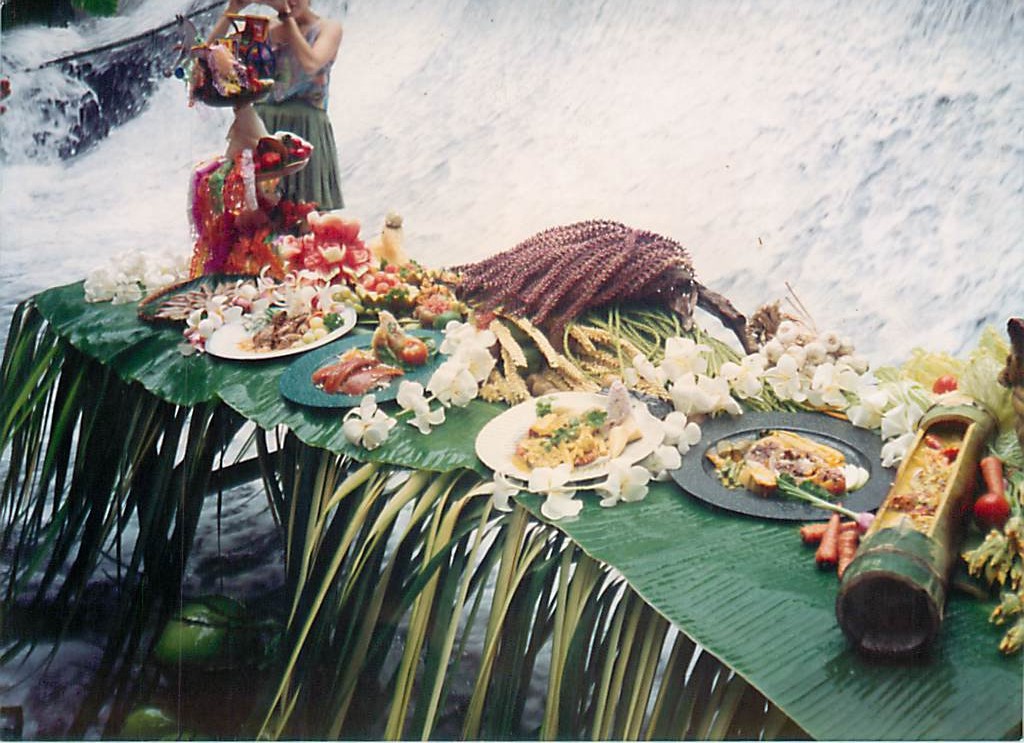 Via Mare came out successful in the food World Expo in Portugal as well. This time becoming the crowd-favorite, the international pool of foodies loved Via Mare's straightforward menu items. Simply enough, they offered pancit, mango and buko juice. Their options were also the cheapest items in the expo, drawing in crazy lines.
4. J.C. Penny Launch of Philippine Made Products | November 11, 1989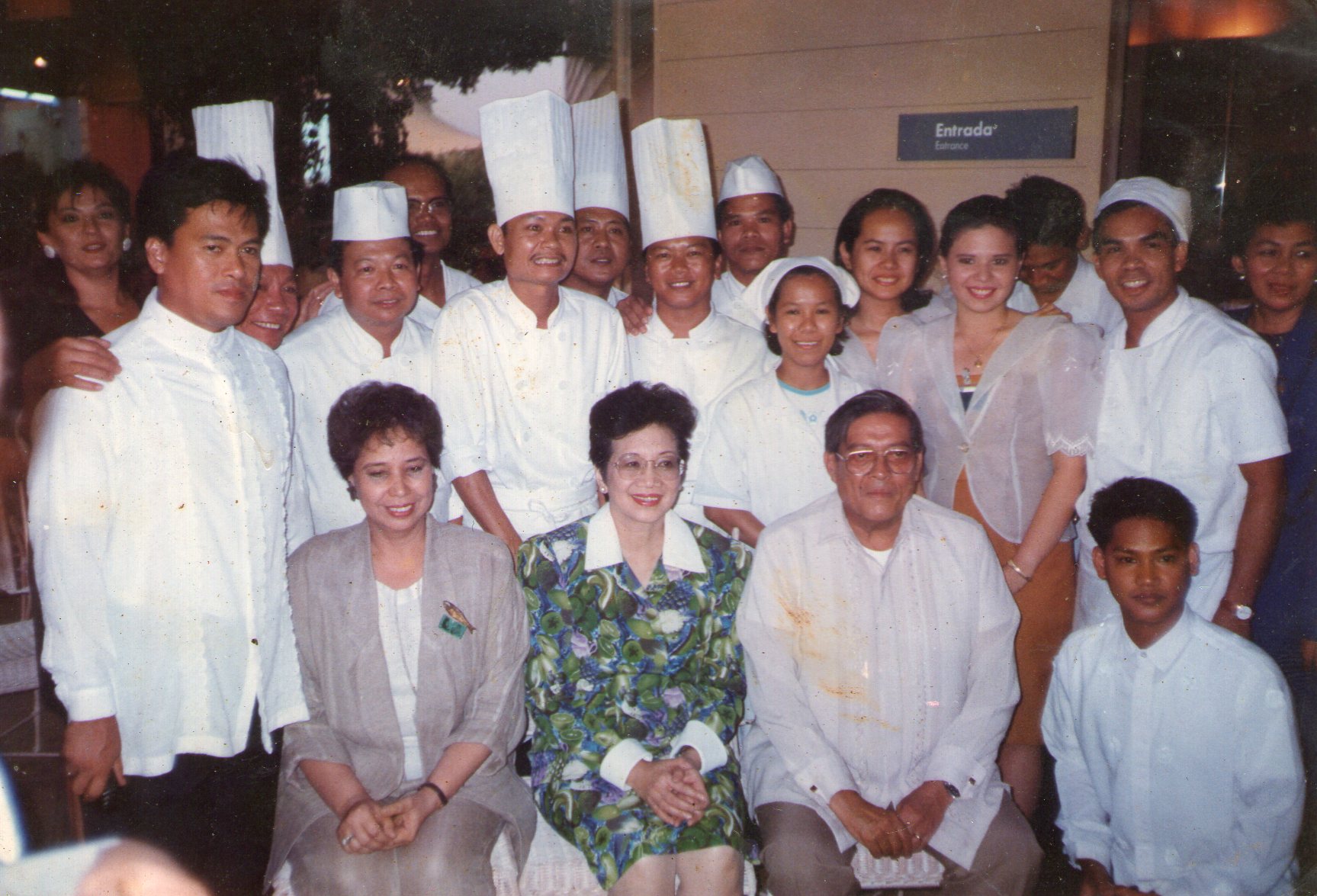 Then President Cory Aquino made a monumental partnership with Trammel Crow from J.C. Penny, a US chain of department stores. The parties agreed to have J.C. Penny distribute Philippine products in all of its US branches. For this agreement's launch in Dallas, a six-membered team from Via Mare was given the crucial task of catering the important event.
With Via Mare's experience in cooking for important people and for international events multiplying, the J.C. Penny launch would have been an easy task. However, the guests amounted to a whopping 400, leaving the team absolutely under manned. With the well-known work ethic of Via Mare's Glenda Barretto at full force, the team was able to pull the event off. They asked help from the staff of Via Mare's L.A. branch and Ms. Glenda was even rendered sleepless, working all night to prepare 1,000 pieces of lumpia by herself.
3. Visit of Spanish President Jose Maria Aznar | July 1, 2000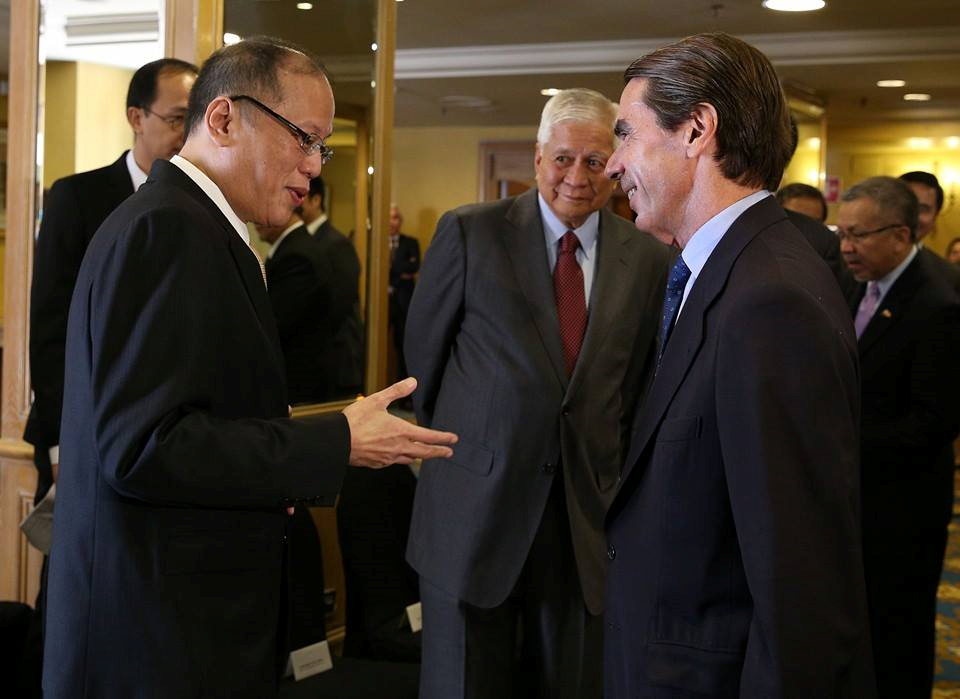 Via philembassymadrid.com
It's not every day or even every month that another world leader visits the Philippines. For rare events when Pinoys welcome guests whom are considered the most important person in their respective countries, what those guests will be served to eat is of pivotal importance. Via Mare was trusted to take the wheel for the Spanish President's visit, and the restaurant slash catering service definitely did not disappoint.
Not only did Via Mare serve scrumptious dishes, they made sure that each one was diplomatically correct. One of the dishes to be served to the Spanish President consisted of lapu-lapu fish, but Via Mare refused to serve a dish that could evoke bitter memories of the Filipino warrior who defeated Spanish forces. After all, it would've been tragic if the Spanish President got offended for being reminded of the battle between Lapu-lapu and Ferdinand Magellan.
2. Madrid Fusion Manila | April 24-26, 2015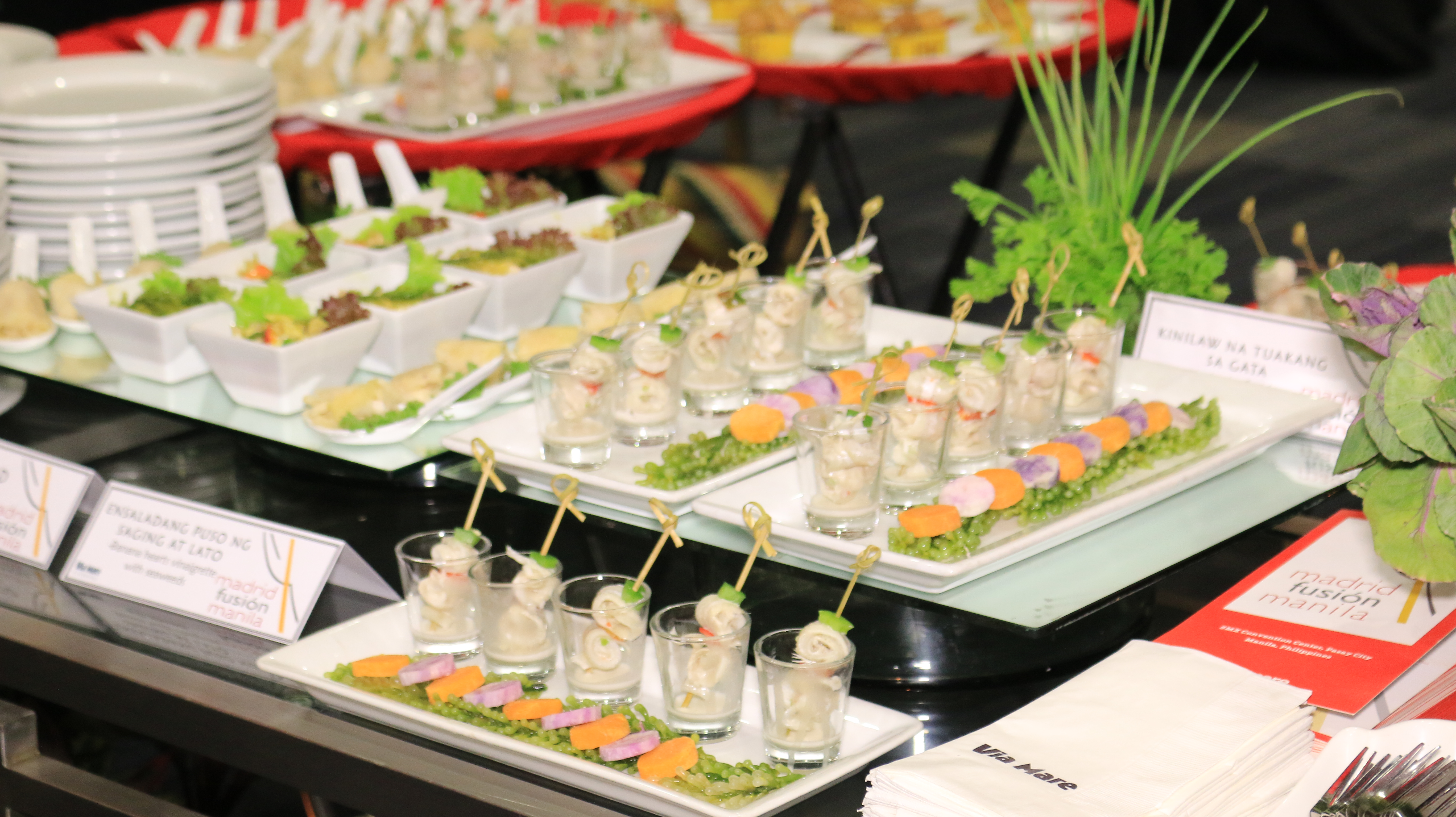 Pinoy foodies were blessed to experience one of the world's biggest culinary events, Madrid Fusion, just last year. It was the first time the event was held outside Spain, so it was definitely crucial that things go smoothly. Via Mare was carefully chosen to be in charge of Madrid Fusion's VIP spread, catering to prominent delegates, chefs and premium pass holders. The organizers were so impressed with the calibre of Via Mare's food and service that it led the way for being tasked to do an even bigger international event.
1. APEC | 1996 and 2015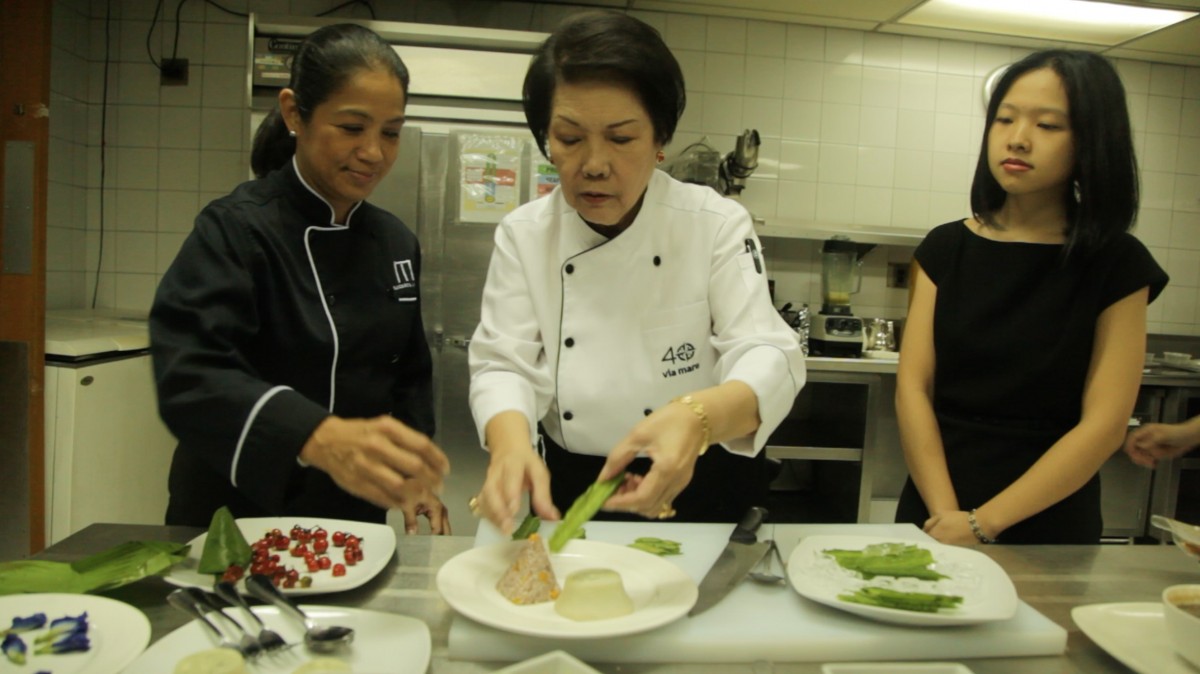 Via apec2015.ph
The top-notch performance of Via Mare's catering team in Madrid Fusion Manila sealed the deal for Via Mare being chosen as the APEC caterer of 2015. Also being the caterer during the APEC of 1996 probably played a role in the APEC organizers choosing Via Mare again.
Aside from being a crucial gathering for world leaders, the recent APEC events served as a mini-reunion for the staff behind-the-scenes as well. The waiters, head chefs, butlers, flower suppliers and catering staff were so happy to see each other again and to reminisce about the 1996 APEC.
Surprised? Indeed, Via Mare has accomplished way more than just satisfying your belly. Learn more about Via Mare through their website and Facebook page.