Wherever you go this month, make sure you make the most out of your summer! Here are 8 of the best events April 2018 has in store for all of us. Whether its gigs and concerts, exercising, appreciating the arts, or saving the environment, it'll be one heck of a month!
Summer Komikon 2018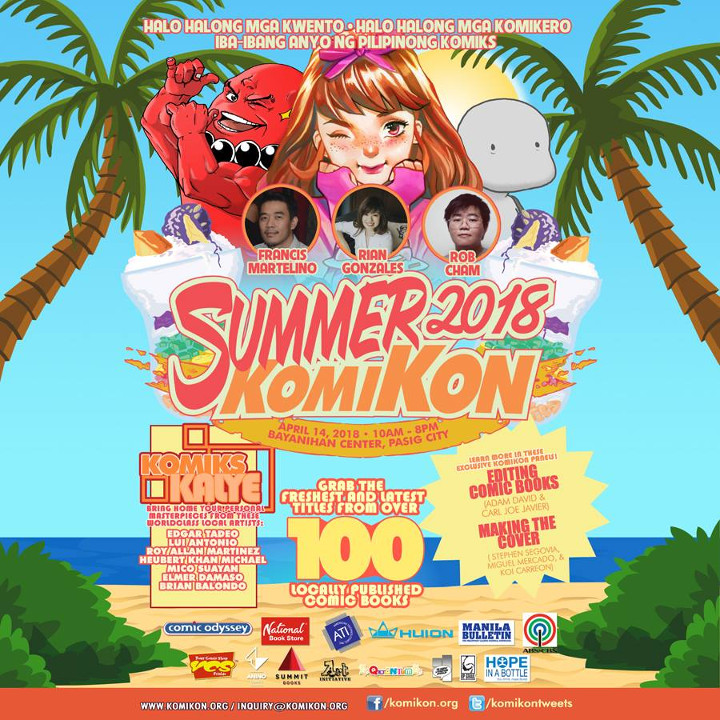 April 14, Saturday, 10am
Bayanihan Center, Unilab Compound, Pasig City
Fee: P100 (available at Comic Odyssey or on the day of event)
Komikon is a gathering organized by Komikon Inc., showcasing Filipino Komiks and creators. It's a whole day of meets and greets with favorite local komiks artists and enthusiasts, film screenings, indie komiks tiangge, contests, freebies, and a lot more!
NatGeo Earth Day Run
April 22, Sunday, 2:30am/5:00am
SM Mall of Asia, Pasay City
3K, 5K, 10K, 21K | Php 750, 850, 950, 1,400
There's more than one way to helping save the environment. You could participate in the annual Earth hour, purchase eco-friendly products, or preserve your trash in eco bricks. For the more athletic-minded environmentalist, there's  Nat Geo's Earth Day Run, on its 9th year now, and with four categories for runners: 3K, 5K 10K, and 21K.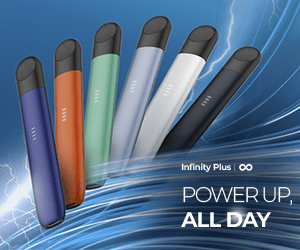 Runflatable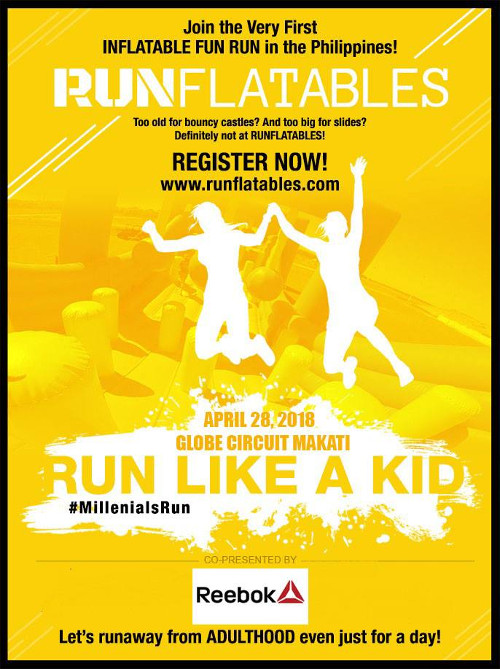 April 28, Saturday, 6am
Circuit Makati
Find tickets here
Every adult must have dreamed of being a kid again once in a while, and enjoying running through inflatables! Runflatable gives us a chance to run away from adulting even for just one day, and trip and fall to our heart's content on bouncy inflatables. You could even switch a day of gym for a couple of hours running and having fun! *wink*
Sa Wakas, A Pinoy Rock Musical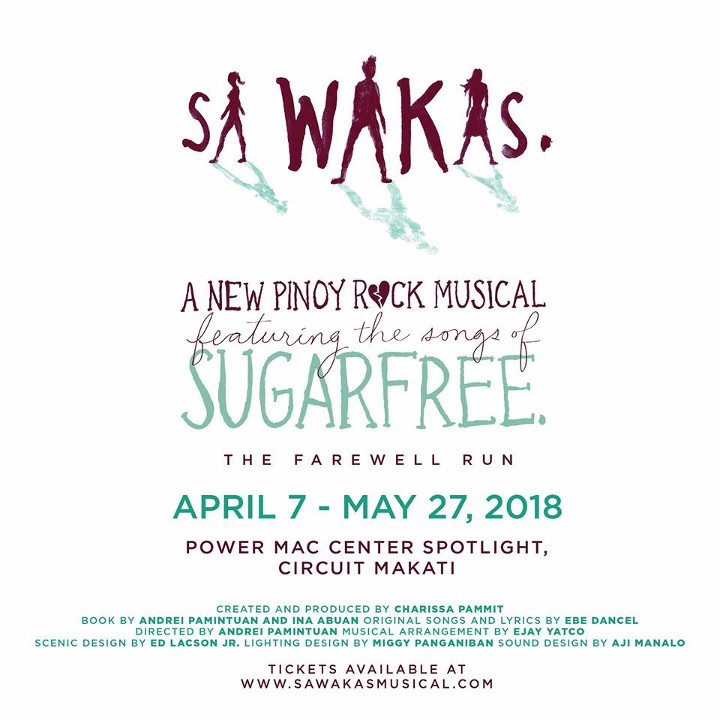 April 7-May 27, 3pm/8pm
Power Mac Center Spotlight, Circuit Makati
Find tickets here
Sa Wakas is a musical theatre production based on the music from one of the country's most beloved rock bands, Sugarfree. Sa Wakas artfully brings together Pinoy pop rock and theater in one groundbreaking musical. With the backdrop of contemporary Manila, the musical raises the timeless question of why relationships fall apart. With heart wrenching music and a compelling story, Sa Wakas is truly something to look forward to.