Looking for "The One"? These movies will make you feel better about being unattached this Hearts Day, and they're *~educational~* — they show the reddest flags possible in a relationship. As Valentine's Day looms around the corner, save yourself from the depressing hugot and watch these mind-effing Anti-Valentine's movies instead. Brace yourself, being single might be your key to survival!
Gone Girl (2014) dir. David Fincher

Gone Girl follows the story of Nick and Amy Dunne, a picture-perfect couple gone mysteriously wrong as the wife suddenly goes missing on the morning of their fifth wedding anniversary. As Amy's disappearance becomes the talk of the town, Nick's innocence is put into question.
Intriguing, right? Director David Fincher journeys us through the ups, downs, and everything in between of marriage. You may have seen this before, but there's no harm in watching it again this Valentine's Day, especially if you're looking for a reason to feel glad that you're unattached.
Watch it on Netflix.
Feel Less Forever Alone on Valentine's with These Activities
Feel Less Forever Alone on Valentine's with These Activities
Ina Louise Manto | Feb 10, 2020
Get Out (2017) dir. Jordan Peele
You know the relationship is getting serious when she's about to introduce you to her family. Other couples consider this a milestone, but one weekend with Chris' girlfriend's parents is more than enough for him to realize that this is a one-way ticket.
No, this film does not include supernatural forces or knife-wielding psychopaths. Jordan Peele progressively portrayed the atrocities of systemic racism in Get Out and the spine-chilling discovery is nothing we could ever imagine.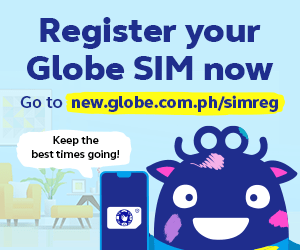 Midsommar (2019) dir. Ari Aster
Following the success of Hereditary (2018), Ari Aster has made yet another mind-bending masterpiece, as Midsommar exhibits a dreamlike experience. However, behind the ethereal beauty of this Swedish village lies the dark secret of the Midsummer festival.
What could possibly be the nightmare that awaits Dani and Christian? This film will make you think twice of traveling to a remote place, even if it is for a romantic dream getaway with your partner.
Ready or Not (2019) dir. Matt Bettinelli-Olpin and Tyler Gillett

Ready or Not takes wedding night to a whole new level of murder and mayhem. This film follows the story of Grace and the Le Domas family as her in-laws force her to take part in a nightmarish game. 
This film is bound to blow your mind — are you ready or not?
Extremely Wicked, Shockingly Evil and Vile (2019) dir. Joe Berlinger

Zac Efron plays the notorious charismatic serial killer, Ted Bundy, in Extremely Wicked, Shockingly Evil and Vile. You may have come across the story of the cold-hearted evil before, but this film brings his wickedness and vileness to life!
Watch it on Netflix.
Fan Girl (2020) dir. Antoinette Jadaone
Most of us have been in a fangirl/fanboy phase some time in our life. Watching our idols from afar is the typical experience, but meeting them in real life is a scenario straight out of fan fiction. Antoinette Jadaone's Fan Girl depicts how the ultimate dream of meeting your idol could turn into a nightmare.
Watch it on Netflix.
Burning (2018) dir. Lee Chang-dong

Lee Chang-dong's Burning is a mesmerizing masterpiece about finding the meaning of life. It gives the love triangle a mysterious and thrilling twist as the film ignites with hunger and desire, but also puts things in perspective — cause ya know, being single on Valentine's isn't so bad in comparison to the onscreen drama. This film is aflame with metaphors and social commentaries, and it's too good to skip this Valentine's Day!
Watch it on Netflix.
Fresh (2022) dir. Mimi Cave
Extend your Valentine's Day vilification by watching this biting directorial debut of Mimi Cave. Fresh is set to release on March 4 on Hulu, but it premiered at the Sundance Film Festival last January 20. Critics have given out delicious bits of praise to Daisy Edgar-Jones for her rather tasty performance and to Sebastian Stan for eating up his best role yet.
This film explores a fresh take on modern dating and the horrors that lie within. What could possibly go wrong with a weekend getaway with a new boyfriend, you may ask? What happens when you find out that he has an unusual appetite? This movie promises to take viewers on a horrifying ride — which basically sums up what modern dating is all about.