With campaign season officially kicking off this week, social media platforms have recently been full of opinions and debates on the upcoming elections. But among the sea of political content rests what the internet has now dubbed the Henann Palm Beach Resort Issue, or Henann Issue for short. Here's what went down:
What happened?
A few days ago, Tiktok user @michellicious26 published three videos documenting the incident and each one immediately went viral.
In the videos, a group of young adults residing in a corner room was taking a night swim and making a loud ruckus that echoed across the hotel. Their noise level was enough to attract dozens of other guests out to their room balconies to see what was up. Another group of guests at the far end of the same pool approached the corner room group, politely asking them to keep the noise down. But the corner room guests started laughing at them, making sarcastic remarks, and even cursing at the other guests, drawing even more attention.
A staff member and a security guard asked them to keep the noise level at a minimum since many guests had been complaining, but the corner room guests rebutted that quiet hours start at 9 PM (and apparently, it wasn't 9 yet).
Later, a few older adults joined the fray to scold the corner room guests and tell them to just retire to their room to end the incident. That's only when the corner room guests started quieting down. The videos ended there.
Everyone was — and still is — watching
Tiktok user @jeromejamesyalong was there in the hotel during the incident. In fact, he was part of the first group of guests who politely asked the corner room group to tone down. He shared a clip from his mother (who turns out to be one of the older adults from the video), where you can see so many guests opening their balcony doors to see what the commotion was all about.
Now, Pinoys on Tiktok and all other social media are still trying to get as many details about the incident as they can. As of writing, two of @jeromejamesyalong's videos have reached over 4 million and 5 million views, while three of @michellicious26's videos have 1.7M, 1.7M, and 3.4M.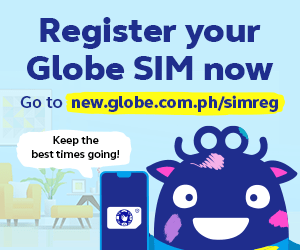 Netizens react
As with anything viral on Pinoy internet, netizens have turned into Mariteses who can't help but investigate the spilled tea.
Others wanted more deets.
And the sound has already become a meme on Tiktok.
What went wrong?
The quick answer: The corner room group didn't respect other guests.
Most travelers know that good hotel etiquette includes being mindful and respectful of public amenities like the lobby, hallway, restaurant, and yes, the swimming pool. It's important to remember that your fellow hotel guests are paying customers, too, and they're there to relax and unwind and have a good time and not deal with loud neighbors, who can't keep their noise level down.
Unfortunately, the corner room group didn't do this — at all. They were unashamedly rude to everyone who approached them from fellow guests to hotel staff. The first group who asked them to keep it down did so amicably and politely. But they took offense to it and immediately doled out curses and sarcastic remarks that just blew up the whole incident even further. The corner room group only started quieting down when more guests started berating them. But it shouldn't have taken so many people to do that.
A guest's statement
Even if quiet hours didn't officially start at 9 pm, the group of rowdy guests was obviously in the wrong, as multiple guests were complaining about their noise. The other hotel guests were probably looking forward to a relaxing getaway at a swanky hotel, but this inconsiderate group soured the experience.
Alyana Yalong, who was a guest at the hotel, shared a brief statement on her Facebook page, first complaining about the way Henann Palm Beach Resort handled the issue, then addressing the corner room group.  "Nandito kami para magbakasyon at magrelax," she said, addressing the corner room group. "Pinagtutulungan na kayo halos lahat ng nakacheck-in na paalisin ng hotel because of your not well educated manners."
What did the hotel management do?
Despite the incident going viral, the management of Henann Palm Beach Resort has not issued an official statement as of writing. They did answer a concerned Instagram netizen inquiring about the room booked by the corner group, but there has been no other statement since.



It's easy to criticize the hotel management for how they handled the incident. But as the hotel's reply below points out, it's important to remember that the internet has only seen a fraction of the incident.
It's also important to remember that the hotel staff members, especially the security guard, were probably feeling very powerless in the situation. Henann is a popular resort that caters to well-off guests, and staff may not be accustomed to dealing with rowdy guests. Maybe the staff feared that if they had been aggressive with them, they could lose their job. And that's something not many of us can afford these days.
They were wrong, but it's also not right to dox that group of guests
Yes, we're all probably pissed off at the corner room guests and are dreaming up scenarios to exact justice. Some netizens have already even tracked down the social media accounts of the corner room guests. But we shouldn't visit their accounts just to leave unkind comments. They've probably already learned their lesson from this new notoriety. The rowdy guests were definitely in the wrong, but gathering a mob to harass them won't fix anything.
Bottom line: Be considerate
All of this could've been avoided if the group was just considerate of others around them. And this should apply  everywhere — not just upscale hotels. But on your next vacation, keep your noise level down. Don't crowd in one hotel room. Don't act like you own the whole place when you're sharing it with dozens of other guests. We could go on and on, but hopefully, this has become a lesson learned not just to the corner room group, but even to the staff and everyone who has watched the videos.
What are your thoughts on this viral incident?