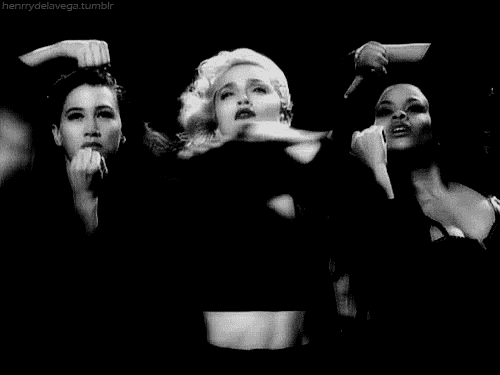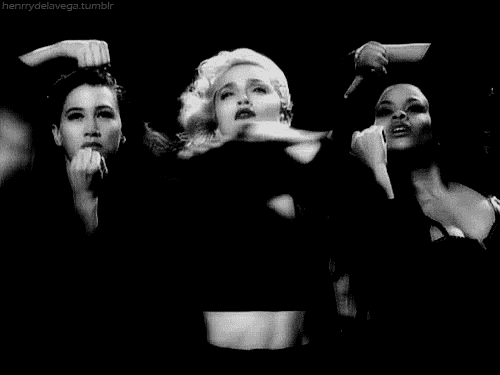 8 Times
It's Perfectly
Appropriate
to Vogue

By Kevin Christian L.Santos

Strike a pose. Now Vogue!  If you're reading this, you've heard of Madonna's dancefloor anthem Vogue or at least know what Voguing is. If you don't, you're either a) too young or b) a liar, and liars go to hell. Here's a refresher:
Voguing was actually a form of dance way before Madonna busted out one of her best-selling songs of all time in 1990 and made it into the mainstream. The dance originated in 1960 from the black and Latino gay community in New York. It's characterized by exaggerated and flamboyant and angular arm, hand and leg movements, which were based on the runway walks of models and their magazine poses.
Beyond just being a dance and a celebration of all things fun, LGBT members at the time used Voguing as an escape from the oppression and discrimination they experienced during the time, said Kevin Omni Buris in an interview for the Huffington Post, who was a member of the community during the period. Vogue contests began in the 70's. Communities would divide themselves into "houses" in order to compete. Said houses were named after popular fashion designers of the time. Fun fact: the godfather of voguing, Willi Ninja, served as a style inspiration to Madonna. He helped bring voguing to the mainstream thanks to his appearance in the documentary Paris is Burning, which gave viewers an in-depth look at New York City's drag balls. In fact, he was so influential that he even coached runway models on how to strut and walk.
Voguing is still very much part of the mainstream today. It has different sub-forms. Heck, there are still voguing battles where dancers strut their stuff. Ultimately, voguing is not just a dance, but it's also a form of expression and an outlet for emotion. It's all about having fun and being to express yourself.
Beyond just the dance floor, there are tons of times where voguing is appropriate. Times like….
8. When you find money in your pocket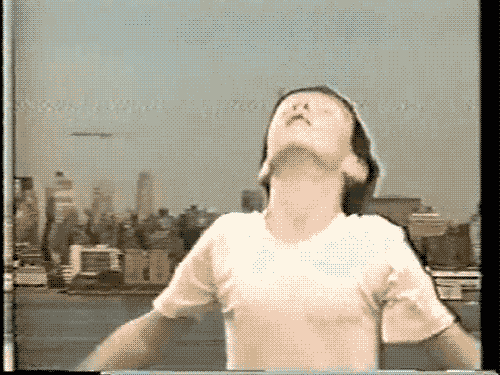 Photo via: Giphy
And you can finally be able to step up from having an instant noodle diet.
7. When it's too cold and your nipples are hard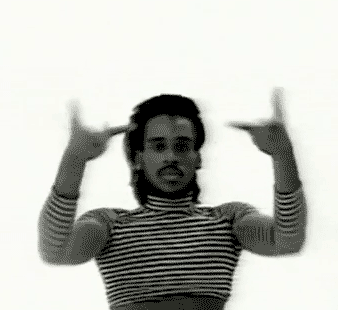 Photo via: Giphy
Avoid some awkward moments and look flamboyant and fierce while hiding your erect nipples. Perfect for when you just emerged from a swimming pool, got something from the freezer, or if it's just really damn cold.
6. When someone's trying to upstage you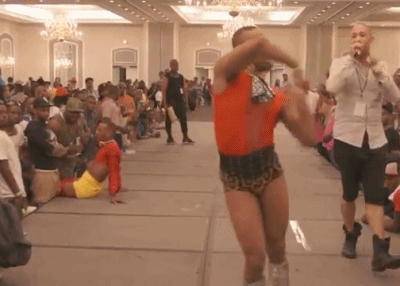 Photo via: Giphy
No way in hell are you going to let anyone take your shine away. They think they're better than you? They're so wrong that you want to cry a little.
5. When someone tells you you're not good enough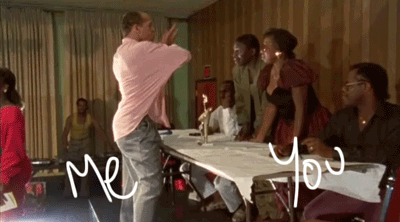 Photo via: Giphy
But deep down, you're a star and you're not going to let anyone put a damper on your dreams.
4. When you're wearing socks and there's water on the floor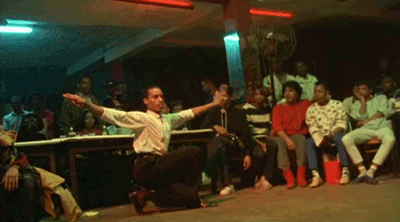 Photo via: glxncocainx.tumblr.com
Ever got your shoes and your sock's wet? Shit's the worst. You feel and hear every squish for every step you make. It's the universe's way of telling you that you suck and this isn't your day.
3. When you get the chance to be featured on TV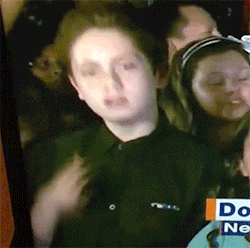 Photo via: Giphy
The whole world may not know it yet, but damn it, you're a star. And now's the chance to flail your arms and be discovered.
2. Coming home and someone eats the food you've been thinking about all day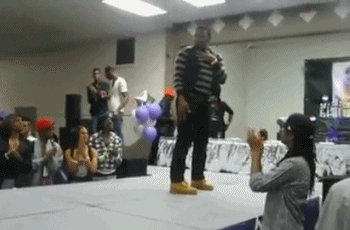 Photo via: hardandfilthy.tumblr.com
There's a special place in hell for people to eat your food, even if it's CLEARLY marked with your name on it.
1. When you see your crush on the street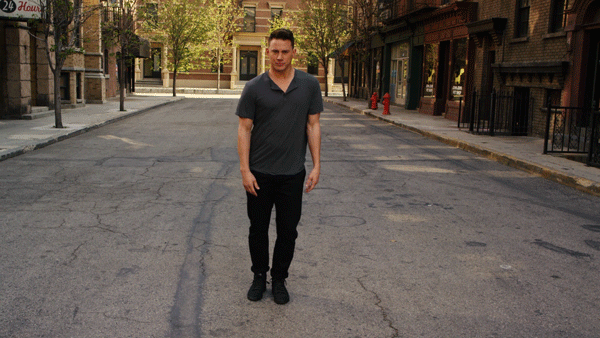 Photo via: Giphy
Start voguing and they're yours. Just like that. But seriously, this is just an excuse to show Channing Tatum voguing. Because sometimes, all you need to get through the day is watch Channing Tatum dance.
How about you? Got any experiences voguing? Strike a pose and let us know in the Comments Section!