You don't have to be a superhero, philanthropist, or NGO worker to make a positive impact in the world. Sometimes, all you have to do is be on your phone — which is convenient since we're always using it! (In the past week, what was your average screen time?) 
Did you know that there are apps that allow you to make a change in the world? You don't have to travel far or donate millions — all you have to do is try these apps that benefit society: 
Ecosia

How many times a day do you refer to Google to look for answers even to the most random questions or symptoms when you start feeling unwell? Or search for something for school or work? You can make your searches even more productive by switching to Ecosia. It's a search engine that helps plant trees across the world. Like other search engines, Ecosia earns profit from ad placements, 80% of which is used to plant trees. The organization has planted over 108 million trees across 9,000 planting sites around the world including Europe, South America, and Southeast Asia. 
Help achieve their goal of planting 1 billion trees! Available on iOS and Android. 
Forest

Focus is something we all struggle with, especially when we're trying to be productive. Forest is an app that can help you focus and practice accountability with its Pomodoro timer. It's simple to use: you grow a tree as you set your timer and if you break it (or get distracted) the tree will die. You earn rewards with every virtual tree planted, which you can use to buy more species of trees or plant an actual tree in real life. Forest is in partnership with Trees for Future and they have planted over 800,000 trees in real life. 
Available on iOS ($1.99) and Android (free). 
[bbcardpath="/these-apps-and-tools-will-help-improve-your-focus/"]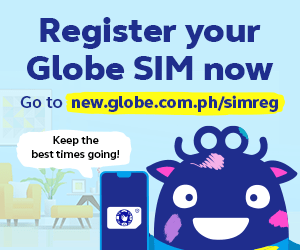 Charity Miles

Getting serious on your fitness journey? Be more inspired to get on the grind by using Charity Miles as your tracker whenever you go for a run, walk, or bike. Keep track of your progress while making donations! For every mile you make, the app donates $1.50 to charity. It's popular among marathon runners, and maybe you'll get inspired too! Since the app launched in 2012, it has donated over $3 million! 
Be My Eyes

Just because you're miles away from a person, it doesn't mean you can't help them even in the simplest ways. Be My Eyes is a volunteer mobile app that helps blind people see the world. All you have to do is hop on a call with them and you can be their eyes by helping them read product labels, match outfits, choose clothes, operate vending machines, read home appliances, and more. 
Save the Trees

If you enjoy playing mobile games to pass time, definitely include Save the Trees for your next game to try. This app allows you to save trees not only digitally but also in real life. For every $2 earned from the game, a tree is planted by donating to Arbor Tree Foundation, which is a non-profit organization that focuses on planting, nurturing, and celebrating trees. 
Available on iOS.
HTC Power to Give

Help power scientific research by simply charging your phone. HTC Power to Give is an Android-only app that uses your phone's spare processing power to generate a global network of smartphones. It's easy to use: simply connect to WiFi or mobile data as you charge your phone. This is perfect for those who leave their phone charging overnight! 
Available on Google Play Store. 
Share the Meal

Did you know that hunger kills more people than HIV, malaria, and tuberculosis combined?  Share the Meal is an app by the United Nations that enables you to sponsor a child's meal simply by donating $0.80 (after connecting your preferred payment method). That's just approximately Php 39! 
Free Rice

If you enjoy mobile trivia games (because you like challenges like that), you'll enjoy Free Rice. It's a free game that allows you to quiz yourself on your favorite subject, whether it's vocabulary or names of paintings while donating to charity. With each correct answer, an ad is triggered on your screen where you have to click the "financial payment to World Food Programme" in the option. Payments are displayed through grains of rice, hence the name! You can also do this with family or friends on your next quiz night via e-numan. Play games, have fun, and generate donations through virtual grains of rice. 
All the profit generated from playing goes directly to the World Food Programme. Available on iOS and Android. 
[bbcardpath="/mobile-games-with-friends/"]
Have you tried other mobile apps that help make a difference in society? Share with us below!