STOP EVERYTHING! BLACKPINK is about to drop a full-length studio album in a few days and Blinks are feeling every emotion ever. The South Korean girl group's debut album, straightforwardly titled The Album, is slated for release on Oct. 2, 12NN PHT. It features 8 tracks, including two songs we've already heard — "How You Like That" and the Selena Gomez collab "Ice Cream".

On Sept. 28, Blackpink posted a teaser for the album's title track "Lovesick Girls". It showed Lisa, Jennie, Jisoo, and Rosé walking the streets at night, looking ready to serve another K-pop banger. But no matter how badass they look, Filo Blinks still found ways to turn the teaser's scenes into hilarious memes.


This witty hamburger shop is just the beginning. Let's celebrate BLACKPINK's comeback with only the best memes from genius Filo Blinks.
The night started with drinking
"iba't ibang klase ng magttropa sa inuman" pic.twitter.com/9qgtoHfz5K

— ً (@_nitrojen) September 28, 2020
Tag yourselves. (I'm Rosé.)
Couples *barf*
no one:
mga magjowa na katapat mo sa jeep: pic.twitter.com/b22eU7PqfU

— ً (@_nitrojen) September 28, 2020
Nothing to see here, folks.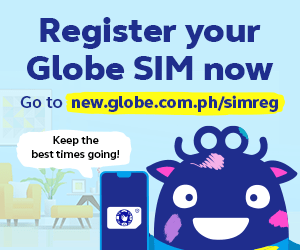 Uwian na
Jennie's drunk blush is the clear winner here.
Blackpink Is Coming Back in Our Area and the Fan Reactions Are Hilarious
Blackpink Is Coming Back in Our Area and the Fan Reactions Are Hilarious
Ina Louise Manto | Jun 24, 2020
The dizzying jeepney ride
Uwian na pic.twitter.com/LWupE2e7Du

— Lordpoor (@ribsrep) September 28, 2020

Call the MMDA because this jeepney is being driven backward at breakneck speed!
Cubao-bound
nobody:

mga estudyanteng papuntang cubao kahit pagod na sa school: pic.twitter.com/95EMXY0UtR

— JIMIN ALAPAG (@vicentejian) September 28, 2020
War flashbacks: the loud rap songs, the dazzling disco lights, and the 160/kmph jeepney speed!
Couples Part 2 *barf*
The #JENLISA and #CHAESOO shippers are jumping for joy.
Social distancing who?
WOMAN AT THE BACK:
"MASK NYO OY!!!!"

LOVESICK GIRLS
CHAESOO AND JENLISA#CHAESOO #JENLISA#THEALBUMin4Days @BLACKPINK pic.twitter.com/2kWBycLhjA

— ᴸᴼⱽᴱˢᴵᶜᴷ ᴳᴵᴿᴸˢ ✛ (@LISAgittar) September 28, 2020
And now would be the perfect time to remind everyone to always wear face masks and face shields in public.
To end, check out this jaw-dropping performance
Who would've thought 
the 
Aiai Delas Alas could engage your fave Kpop idols in a song-and-dance battle? Kabahan na kayo. BARA BING, BARA BOOM, BOOM, BOOM!
What's your favorite BLACKPINK meme?