Whether you admit to it or not, chances are you're glued to your smartphone all day. There are plenty of apps out there that let you earn money — yep, ACTUAL currency — on your phone, so instead of spending another hour mindlessly scrolling on social media, why not monetize that screen time instead? Scroll on to learn about apps that pay you real money.
(Before we get into this, we have to make this clear: these apps aren't going to give you quick and easy ways to get rich [if anything promises you that, it's probably a scam]. You probably aren't going to make enough money to quit your day job on these apps, let alone make a boatload of cash. But if making a few extra bucks on the side on your downtime sounds good to you, read on.)
Make Money

How it works: This app pays you to complete simple tasks, such as completing surveys, writing opinions, testing services, and even playing games. All you have to do is follow the instructions set in each task, and you'll get credit rewards that you can redeem for cash via PayPal.
Download: iOS
Poll Pay

How it works: As its name suggests, Poll Pay lets you earn money by completing surveys and simple polls. You can receive your rewards as PayPal Cash or gift cards (Amazon, Xbox, Netflix, iTunes).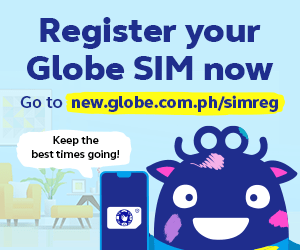 CashCamel

How it works: CashCamels partners with brands to learn your thoughts on topics like movies, video games, and investing. All you have to do is share your opinions via surveys to make money. CashCamel is the only major survey app that has a $10 minimum payout (most apps require you to earn over $20 before you can get your money).
Download: iOS
Unbabel

How it works: Users on Unbabel review, edit, and approve machine translation to deliver high-quality translation to businesses and organizations around the world. Unlike most of the apps on this list, this app (obviously) requires some language skills for you to excel and earn as much as you can. According to the app's developers, Unbabel translators can earn between $8 to $18 per hour. Not bad, eh?
Milieu Survey

How it works: The surveys on Milieu Survey are fast and simple, so the app's perfect for people who don't want to spend a long time taking polls. Rewards range from cash/e-wallet credits to shopping vouchers.
Foap

How it works: If you love taking photos, you can monetize your photography hobby by selling your photos on Foap, which services well-known brands like Nivea, Air Asia, and Pepsi. Foap allows you to create a portfolio for buyers to see your photos. Every time you sell a photo, you get 50% of the commission. Joining Foap also lets you join a growing international community of photographers, and you can get feedback on your photos from other users so you can improve your craft. You don't even need a professional camera — you can upload photos straight from your phone!
Yandex.Toloka
How it works: Yandex.Toloka is an app that lets you earn money by completing easy tasks like checking the accuracy of a map while out walking, or evaluating content on a web page. There's no training needed to complete these tasks. You can pick and choose which tasks you want to complete: the one that seem fun to you, or maybe the ones that pay more. You can withdraw your money through Yandex.Money, PayPal, Payoneer, or Skrill.
Earnin Cash App
How it works: Another survey app, Earnin Cash App lets you voice your opinions on different topics and get rewarded with credits. These credits can then be converted to cash through PayPal.
Cash for Steps

How it works: Cash for Steps pays you (surprise, surprise) cash for steps. All you have to do is walk to get a chance to win real cash. Every day, the Cash for Steps system selects 20 random users from the previous day's top 200, then rewards them with $1 each. You can also get $1 for reaching achievements and completing surveys. Money is withdrawn through PayPal or Amazon gift cards.
Download: iOS
Which of these apps that pay you real money are you going to try?