Christmas is a time when the Philippines is richest—at least in terms of empacho, tradition, and good memories. But on the other side of the festivities are people who make most of the people with (mostly seemingly) fat wallets. Scams are a year-round thing, but if you think Christmas is the most wonderful time of the year, scammers do, too. Avoid being a victim and get to know the scams rampant in the holidays season.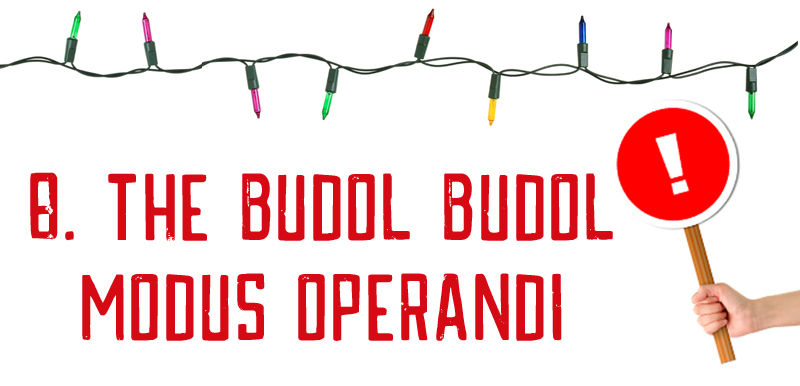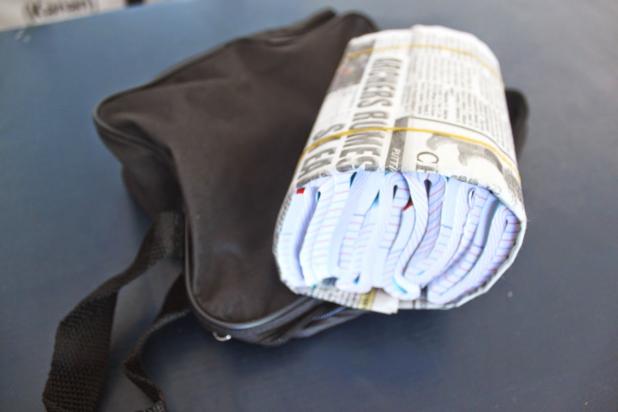 A budol budol gang's modus comes in all forms and processes, but they all incidents have two things in common: a deceiving suspect and a naive victim.
In most budol budol cases, the victim is approached by the suspect who pretends to know the victim through a mutual friend. The perpetrator slowly tries to get the trust of the victim by using sweet words of praise or by appealing to pity.
In some cases, the perp is with someone who pretends to be a rich businessman or foreigner who offers the victim false benefits like money or a job. The magic trick starts once the victim finally starts trusting the perp. With the victim's guard down, the perp, depending on their modus, will trick the victim into giving the suspect his or her belongings in exchange for something bigger. Some budol budol cases even have the victims think that their belongings are still inside their bags even though the suspects have already exchanged their money and jewelry with rolls of scratch paper.
The advice to avoid becoming a budol budol victim is the same thing parents tell children: do not talk to strangers, much less trust them. A person may say that your sister is their college classmate or your mother is their friend from the province (and hey, in some cases these may be true), but it's common sense for you to deny coming with them to their car or giving them any personal and financial details.
ATMs are yet another target for scammers in the holiday season because it contains all the bonuses and 13th month pays that you worked hard for.
Recently, news of card skimming in an upscale mall in Makati has been making rounds. Card skimming is the scam of secretly getting the card information and PIN number of card owners via hidden cameras, PIN pad overlays, or card readers. Card owners are advised to check the ATM before they deposit or withdraw any money. If the PIN pad and card reader can be removed or a suspicious person is watching you from behind, leave the ATM and look for another one.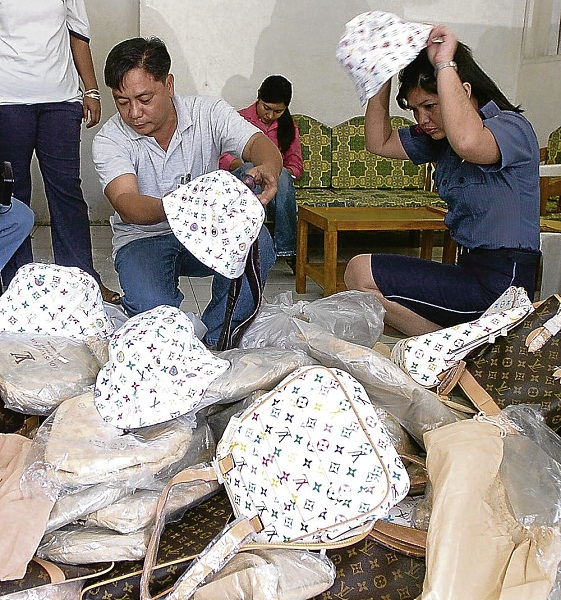 Fake products are in an annual production high during the holidays. Sure, some shirts with a smiling crocodile or shoes branded "adidds" can be easily distinguished as fakes, but manufacturers are getting better at making fakes look genuine every year.
To avoid becoming a victim, buy only from accredited stores, and if a "signature" bag it's much cheaper than it should be, walk away.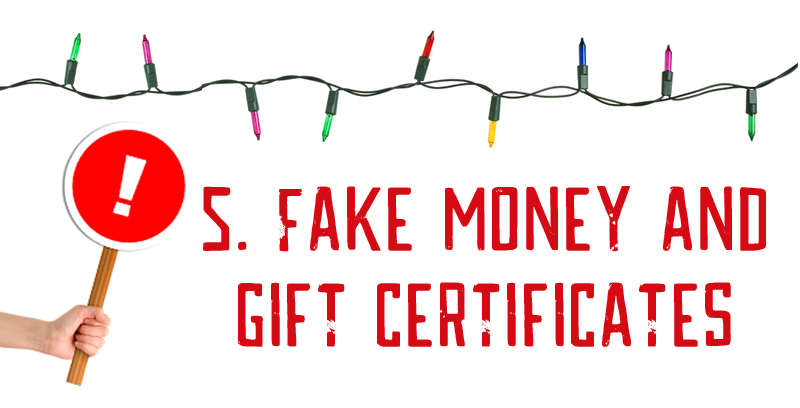 With all the expenses you have to pay for this season, it's very hard to keep up with the money you're taking out from and putting into your wallet. Fake money, say a Php 50 bill but with Manuel Quezon's face or a Php 1,000 bill with a smoother texture and no watermark, is rampant in the holidays.
People also fake gift certificates. They print almost-identical certificates and sell them cheaper beside supermarkets or malls.
Avoid fake GCs by buying only from the right places/people. Avoid fake money by knowing how they look/feel like. After every transaction, ask the cashier to run through a UV light counterfeit money detector. Bills without a watermark and security fibers are fake. Here's a guide you should read.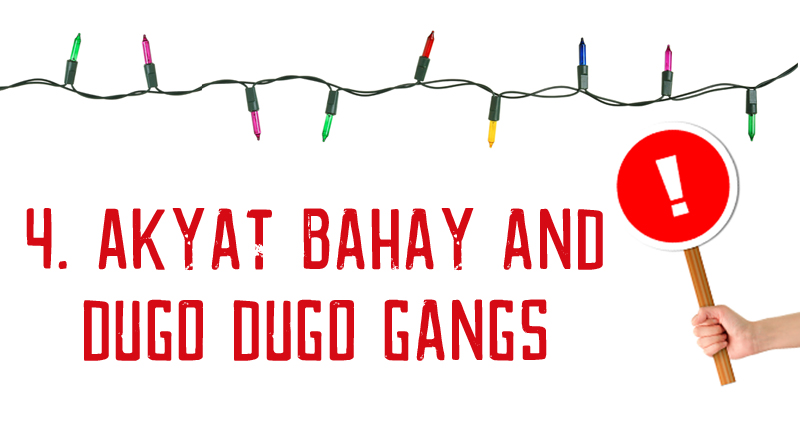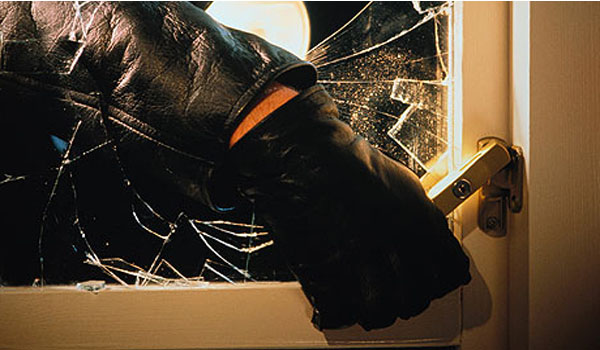 The akyat-bahay modus is one of the hardest scams to avoid especially if the home itself is in an unsafe environment with no roving security guards. But this doesn't mean that it's entirely impossible to be avoided. Special security alarms that automatically notify the police and security cameras linked to the homeowner's cell phones are available in stores. If you can't afford any that, buying some extra locks and asking your neighbor to look after your house from time to time can be sufficient.
The belongings inside a house can still be robbed by scammers even you have housemaids or helpers. The dugo dugo gang is famous for targeting unsuspecting housemaids by pretending to be a friend or colleague of their boss who "are injured or got into an accident and is unable to talk." The scammer then asks the housemaid to get the boss' money or any other expensive belongings, which the maid should give to the scammer to bring to the "injured" boss.
To avoid this, make sure that your helpers don't let people in while you're gone. If it's real and urgent, your guest/s will find another way to get in touch with you.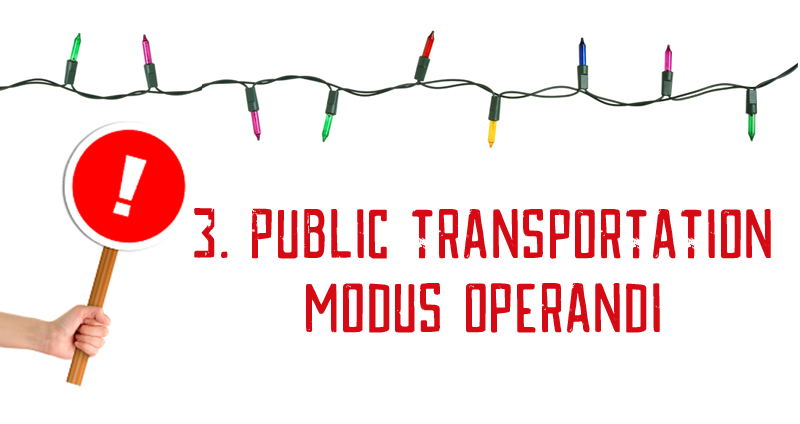 What's scary about being stuck inside the bus, train, taxi or even your car is that you never know when you're going to get scammed. Many gangs have different kinds of modus, and the number of scams out there will scare you.
The Ativan Gang is notorious for giving out drinks with sleeping pills (like Ativan in the 80s, hence the name) to victims so they're free to take whatever they want—even your clothes and shoes.
Batang hamog are also known to victimize taxi or private car passengers with unlocked doors. These children attack in groups, they'll open car doors of unsuspecting passengers and distract with their sheer number while some of them steal your stuff.
How to avoid scams like this is pretty simple: do not trust anyone and do not let your guard down when commuting. It won't matter what mode of transportation you're in, scammers always find a way to victimize naive passengers and drivers. Being extra vigilant in observing traffic rules is as important to being aware of the scams that can happen to you in any minute. Also, lock your freaking doors.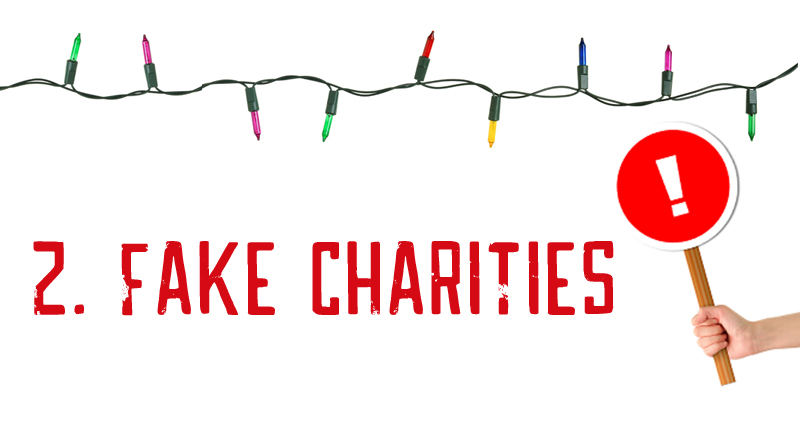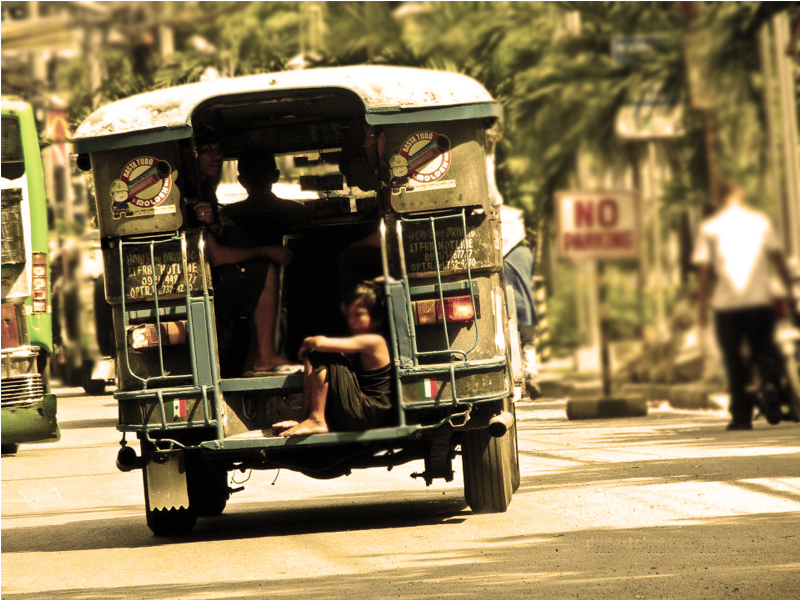 You've probably experienced riding a jeepney when suddenly someone with a downtrodden look on his face gives you an envelope.
The envelope either contains a message about the charity this sad passenger claims he works for. Unless you have internet connection on your phone so you can search for the charity in question, do not give any money to this person no matter how persuasive his speech is.
These kinds of scams knock to on the underside of the dark, cold part of your heart, and it's basically the reason why you feel a stronger sense of responsibility and generosity when this kind of thing happen.
But do not be fooled by this. Most good actors are seen on TV or movies, but some can be seen hosting pity parties in jeepneys or restaurants.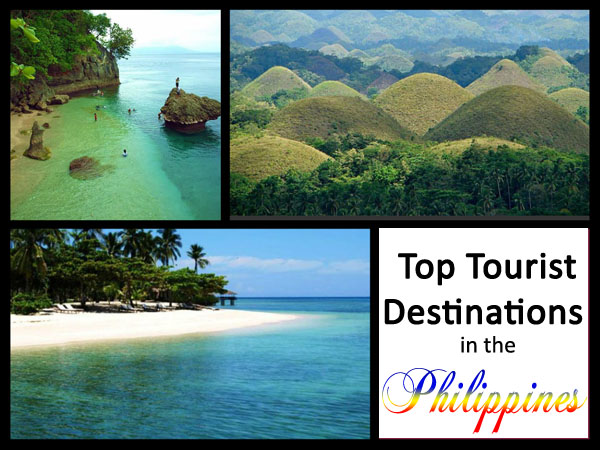 Travel promos are like music to the ears of people planning to spend the holidays out of town. But sometimes, people actually make bogus travel promos that will get people to pay for a cheaper vacation which the scammer bails out of when the payment has been given to them.
Avoid making this Christmas disasters by doing research, choosing a reputable third party booking platform and/or agent. But at the end of the day, vigilance is key.
Have you been victimized by these scams? Share it with us below!