Art can be a pretty tricky landscape to navigate, especially when considering that it does not have a strict definition per se.
"What is art?" is a question that's always asked in these kinds of scenarios, are more often than not we are met with awkward, cheesy romantic one-liner answers, or sarcastic dialogues similar to those seen on public bathroom doors. Add in the fact that art appreciation is a highly subjective matter, and you have a wonderful, chaotic mix of opinions, beliefs and dialogues.
That being said, here are 8 outstanding pieces from the recently concluded 2015 Philippine Art Fair. You may or may not agree with the list, but that's the great thing about art–everything can be valid and true. It's the discourse that's the meat in the sandwich.
8. Poklong Anading – Doubting Thomas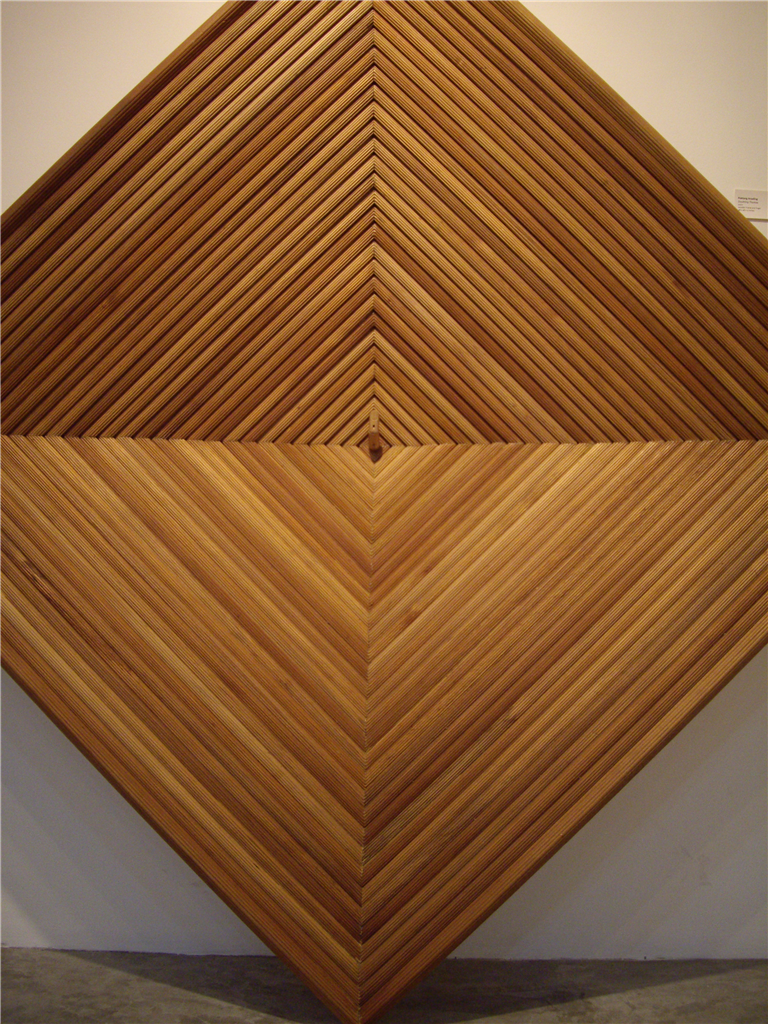 This work's greatest asset is its simplicity. Oftentimes artists and viewers are distracted by effects and artistic technique that they overlook what the artwork is all about. Poklong Anading's Doubting Thomas is a prime example of simplicity at its finest. It's a striking geometric form cleverly made from plain wooden frames. A singular focal point, a wooden finger pointing upwards, makes this artwork a great example of visual balance, a mastery of material and restraint.
7.Martha Atienza – Endless Hours at Sea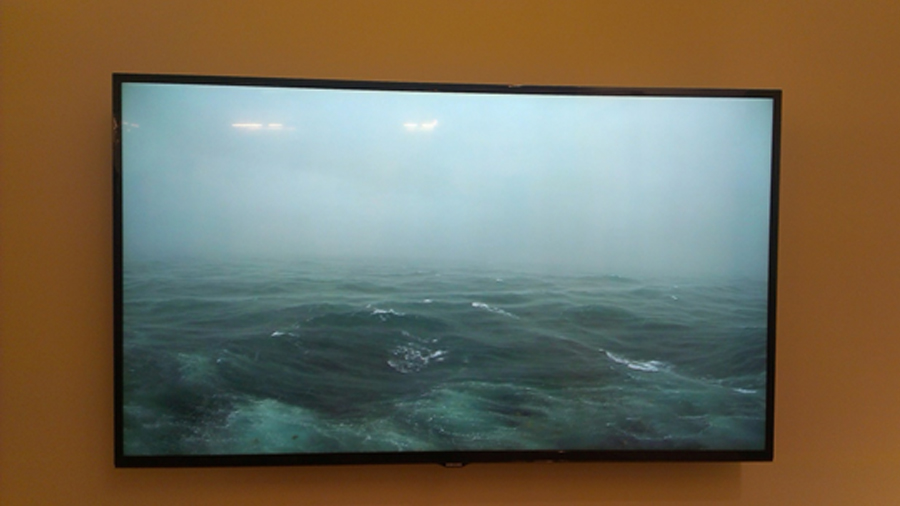 Like the previous work, Martha Atienza's  Endless Hours at Sea again affirms that less is more, and the simplest artistic interventions are oftentimes the most effective. The work shows us a grand panorama of a great, vast, tempestuous and somewhat violent sea. The genius of the work is in the fact that the whole video is shot in excruciating, gorgeous slow-motion, (and as pop culture has taught us, slow motion is cool). Art imitates life, and this work is a great testament to nature's power, majesty, and influence over us.
6. Roberto Feleo – Basi Revolt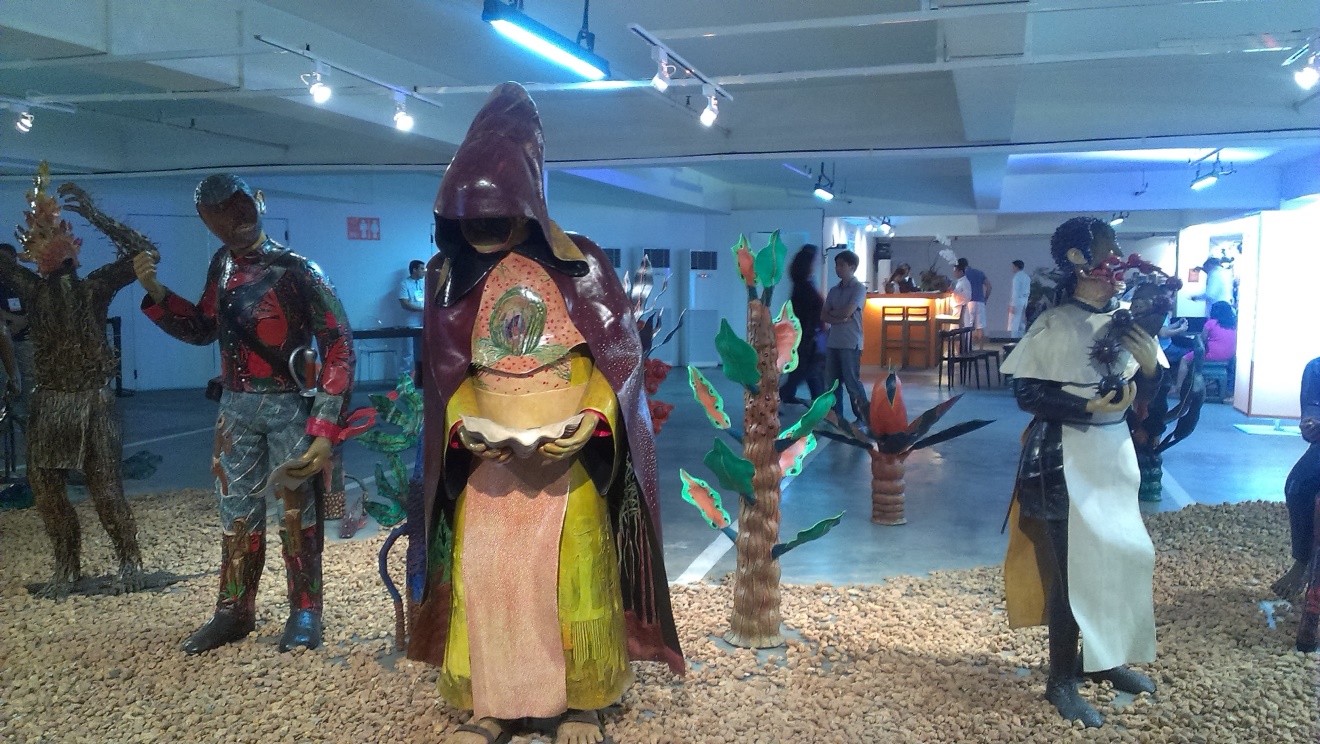 A veteran of the Philippine art scene, Feleo has influenced generations of artists being an educator in the Makiling School for the Arts and the University of the Philippines for many decades. His body of work is a testament to his skill, vision and love for Philippine culture, and Basi Revolt shows us a clear, vivid vision of Feleo's world of surreal yet familiar characters, narratives, flora and fauna. Each sculpture takes months to complete, as Feleo is known to make his sculptures out of ground eggshells. Yes, ground eggshells.
5.Dex Fernandez – Walkin' Round The Hood's Effin' Awesome With My Fave Loafers
Horror Vacui is a term used to describe the fear of blank spaces, similar to the feeling when you are confronted with a blank piece of paper and you are hesitant to make the first mark on it, or in the way that Jeepneys are decorated in the most ornate and intricate way possible. Dex Fernandez' "Walkin' Round The Hood's Effin' Awesome With My Fave Loafers" is exactly that–there is not one inch of the artwork which is not covered in vibrant pastel or neon. Patterns, shapes and abstract forms all converge and coalesce in this brilliant display of technique, form and attention to detail. This artwork is a clear symptom of the Filipino aesthetic to cover everything with color, shine, and sparkle, and Fernandez does this with exacting precision and mastery of color.
4. Ian Fabro – All Head Turns When the Hunt Goes By
This towering piece stands out in the sea of artworks as a somewhat violent monument to humanity. Human figures beautifully and carefully drawn in ink are meticulously cut out and arranged in perfect balance, with metal staples binding the whole piece together. It is a simple and effective combination of traditional art practice and everyday materials to create a haunting, striking, and monumental artwork.
3. Gregory Halili – Memory II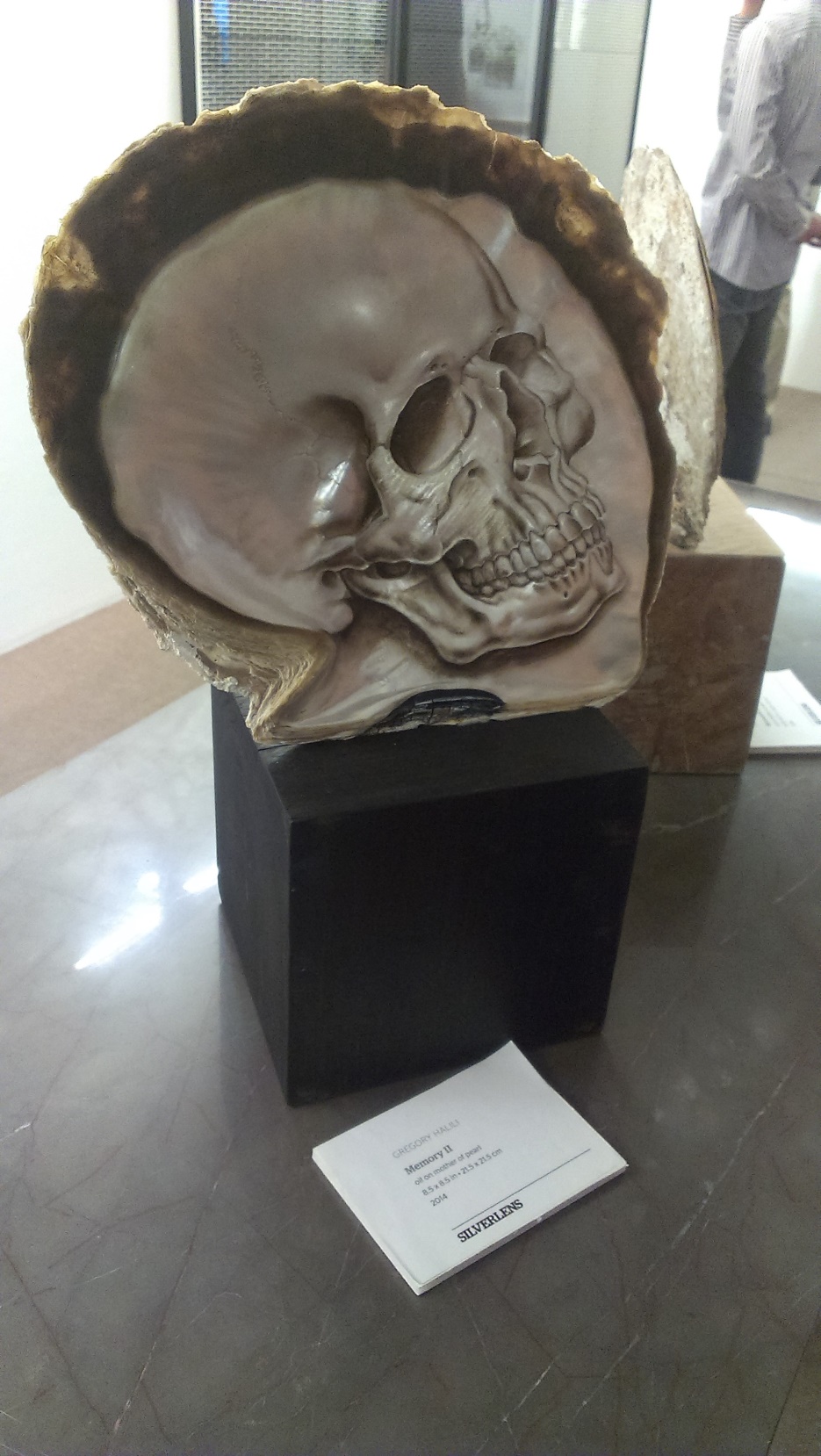 ­While some artworks are experiential and temporal like video and performance, Memory II is an exceptional example of art as object. The work is presented to you like how Indiana Jones is confronted with the golden idol on a pedestal. The material itself is valuable as is, and the precise, careful carving and use of oil paint makes the work not only aesthetically pleasing, but elevates the material into a work of art to be highly prized and cherished.
3. Pow Martinez – Doomsday Preppers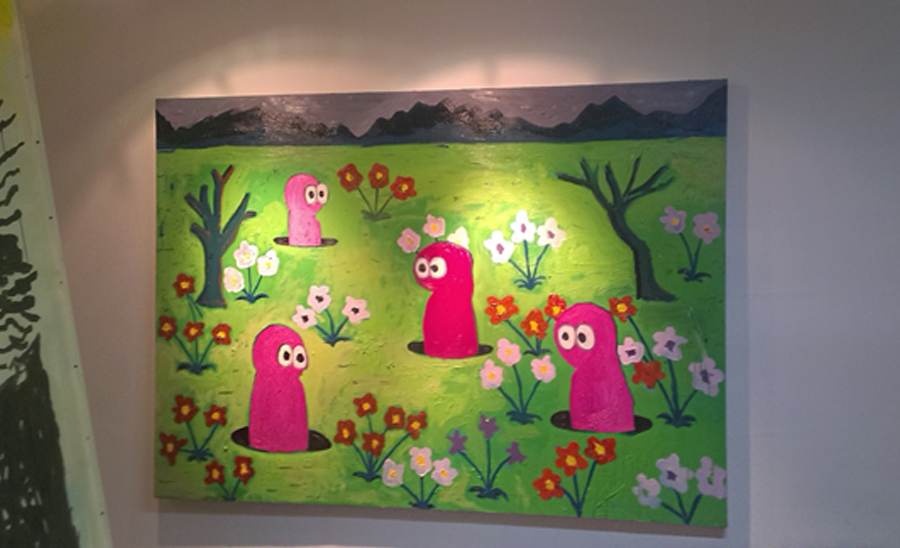 Part landscape, part genre painting, part Nerds advertisement, Doomsday Preppers is a great example of the breath and diversity of contemporary painting. Seemingly absurd and childish, the work speaks volumes about Martinez's views on hyper realistic, traditional academic paintings which are the staple of art fairs (and collectors) the world over. Its unassuming and brutal, ugly honesty is the whole point of the artwork, making it a breath of fresh air in the midst of highly conceptual and technical artworks.
1. Various artists – Content May Vary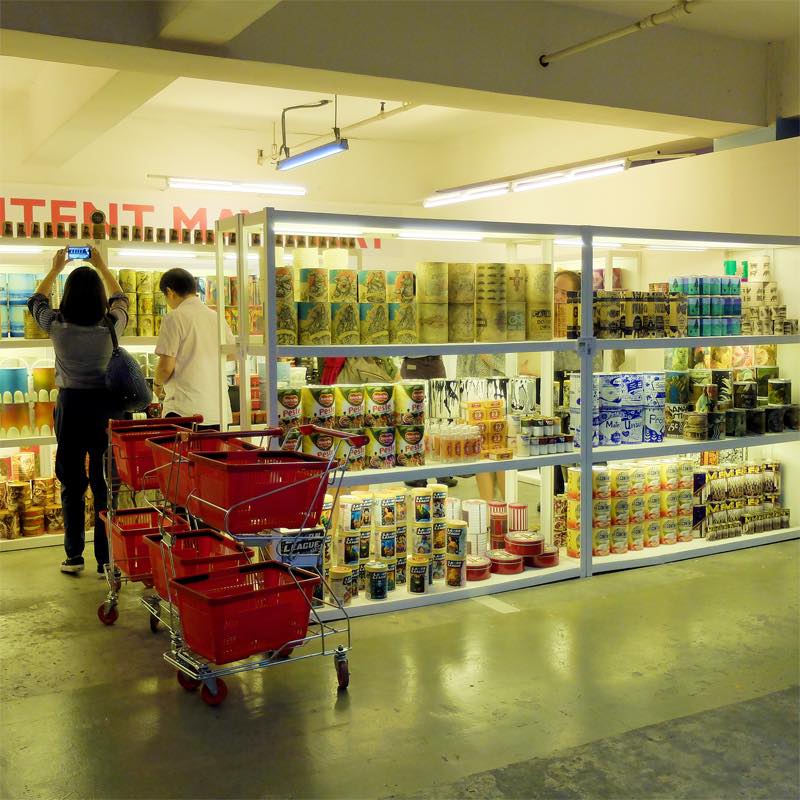 While not necessarily a singular artwork per se, Tin-Aw Gallery's exhibition titled "contents may vary" is a great example of a well curated set of works that adhere to a significant theme. It is particularly apt in the context of the Art Fair, since the venue is undoubtedly a commercial space to sell artworks (especially with the retail giant Bench's inclusion in the art fair). The works are created under the framework of being merchandise in a retail store, thus having to be conceptualized, produced and presented in a manner similar to such. This is also a clever way on the part of the gallery to sell small, affordable artworks, at the same time giving everyone more chances to own original edition artworks, (similar to how printmakers sell prints). A clear sense of humor and wit is present in all the works, making "contents may vary" one of the most relevant exhibits in the art fair.