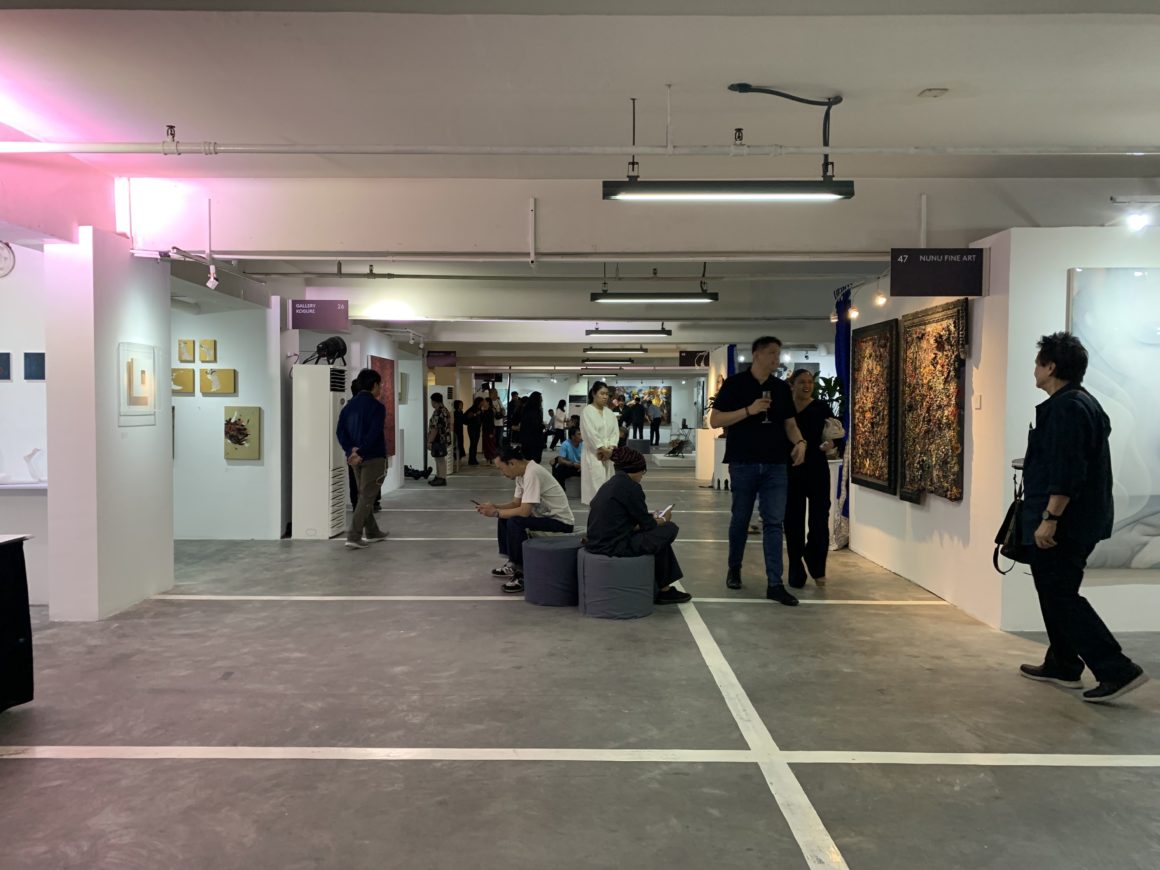 Now on its 8th year, Art Fair Philippines continues to put Filipino artists and their modern and contemporary art center stage. Managed by Philippine Art Events, the annual event has hundreds of art pieces both for exhibiting and selling and a total of 61 galleries participating this year. Aside from curations and new pieces, Art Fair Philippines 2020 doubles down on developing the audience's love for art in all its forms through films, lectures, and workshops.
Here's a first look at Art Fair PH 2020:
NEW: An entire section for Philippine cinema

ArtFairPH/Film | Fifth Floor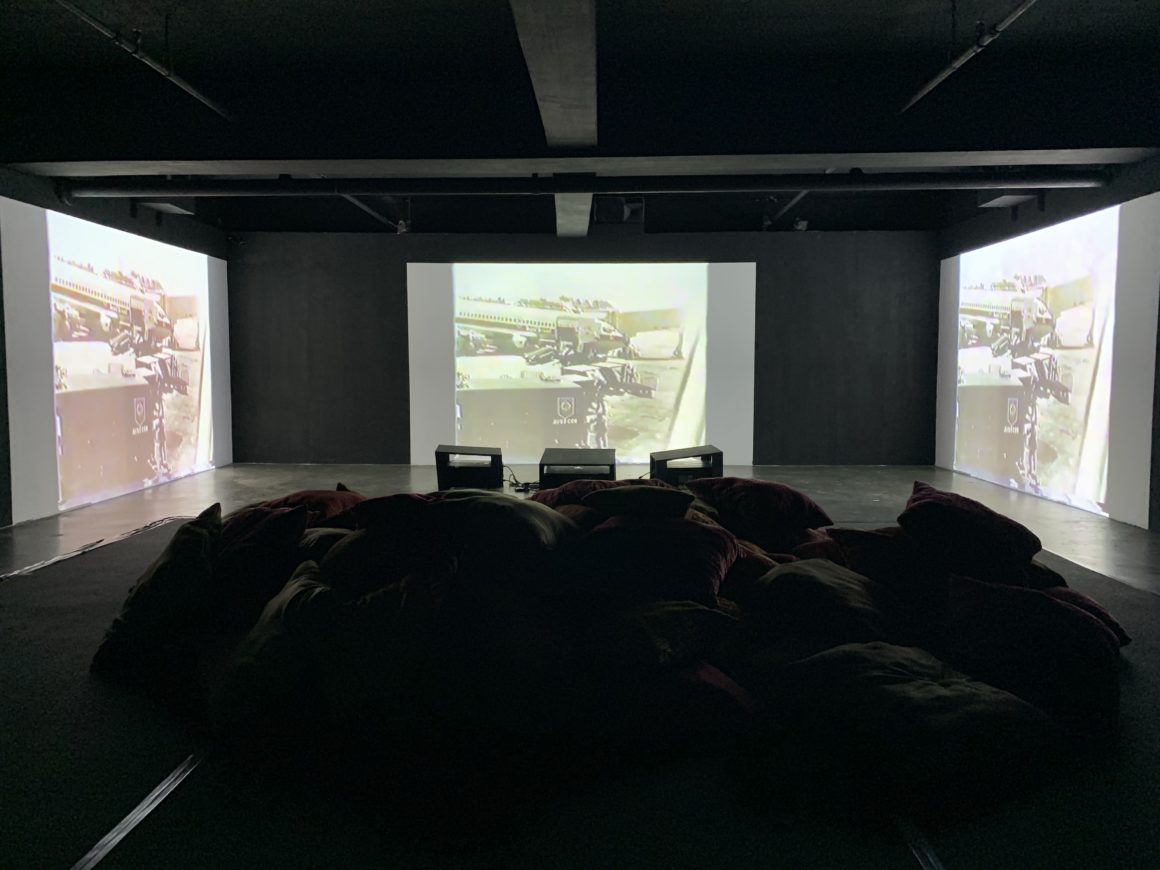 To celebrate the last 100 years of Philippine cinema and for a greater future ahead, Art Fair PH launches an entire section for film for the first time curated by film composer Erwin Romulo, film critic Philbert Dy, and film archivist and historian Teddy Co. 'The Unconfined Cinema' will be screening a selection of short films, blockbusters, animation, and documentaries all weekend long. Check out the initial schedule here.
Learn from workshops with experienced artists
ArtFairPH/OpenStudios | Studio A and B, Roofdeck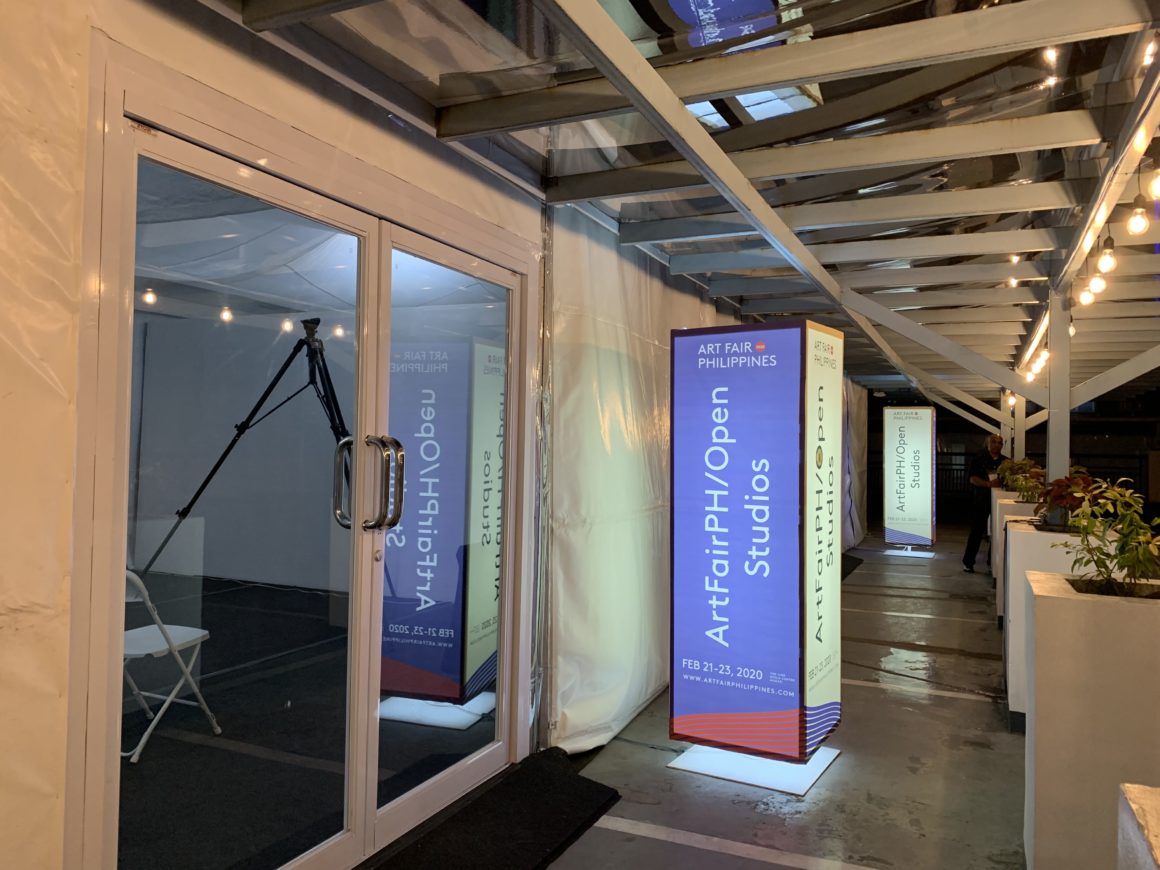 Respected practitioners in the fields of arts and culture will be spearheading various workshops and demonstrations. Renowned photographer Paco Guerrero has a 2-day 'Portraits in the Field' workshop on lighting for photography starting at Php 1,000 and inclusive of Art Fair tickets. Utilize watercolors more with Claude Tayag's 'A Watercolor Journey' with a participating fee of Php 500 also inclusive Art Fair tickets.
Other workshops include carpentry with Benjie Reyes, exploring printmaking with Pionyprintmakers, sculptural planter making with Rita Gudino and more.
To know more about the schedules and fees, click here.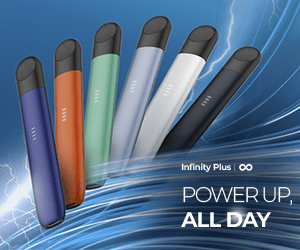 Art education
ArtFairPH/Talks | Talks Tent, Roofdeck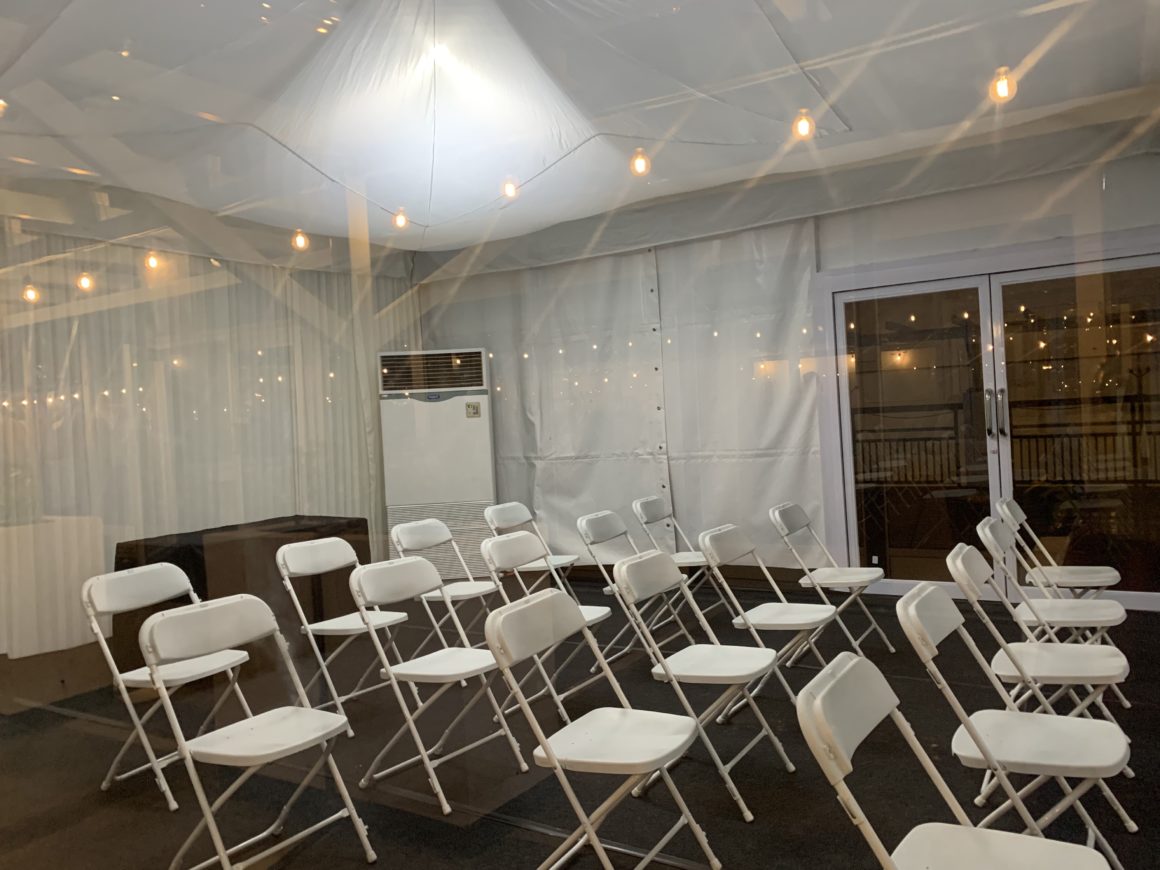 More than just showcasing Filipino talent, Art Fair PH also aims to educate and develop the audience's love for contemporary art. Lectures spread over the three days will include topics on contemporary art by Ambassador Giorgio Guglielmino, photography in Southeast Asia by curator Zhuang Wubin, and the beauty of documentary photography by cultural organizer Angel Velasco Shaw.
Artists Poklong Anading, Ringo Bunoan, Lena Cobangbang, Gary-Ross Pastrana, and Gerardo Tan will be discussing "The Idea Becomes a Machine That Makes The Art" based on American Sol LeWitt's contemporary wall art.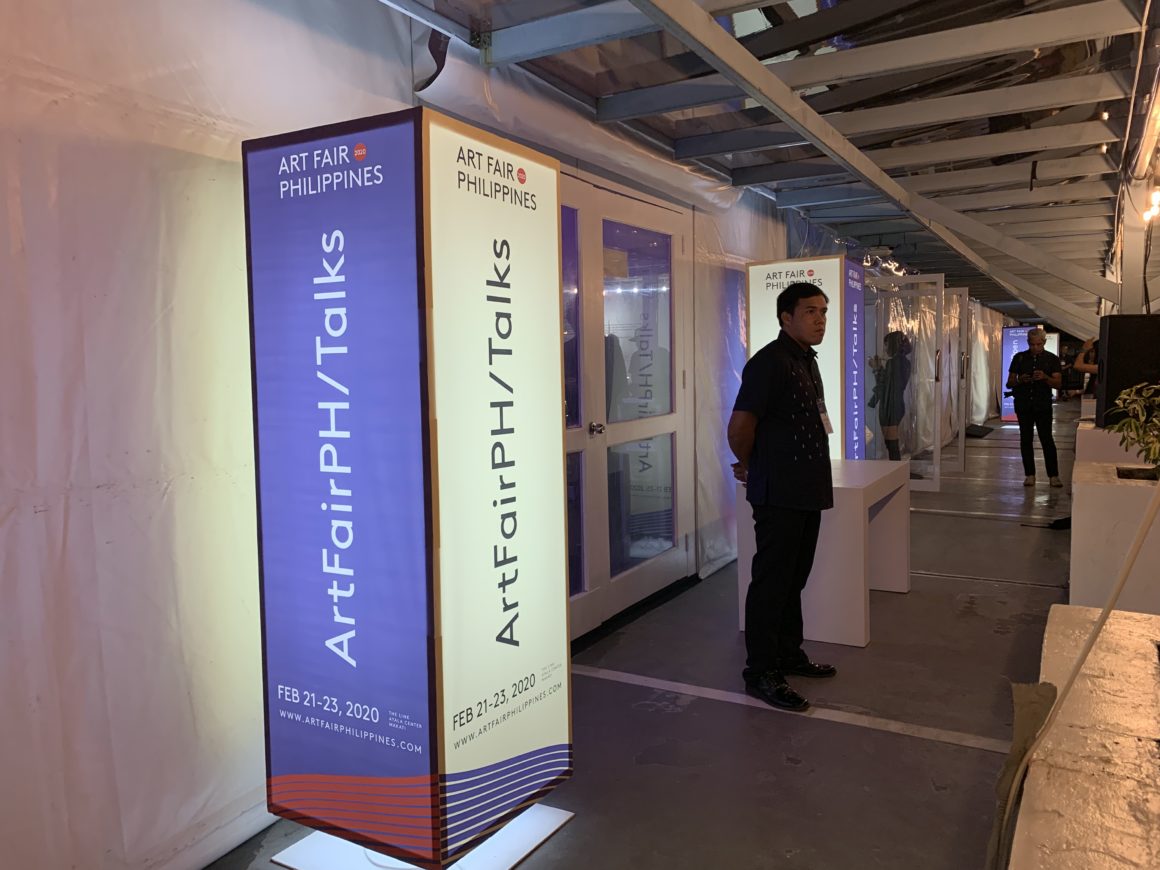 There will also be a panel discussion on the vibrant art communities in the Visayas as well as a discussion on the future of the Philippine cinema.
ArtFairPH/Talks is presented in partnership with the Ateneo Art Gallery and Museum Foundation of the Philippines.
NEW: The Incubator Booths
ArtFairPH/Incubators | Fifth Floor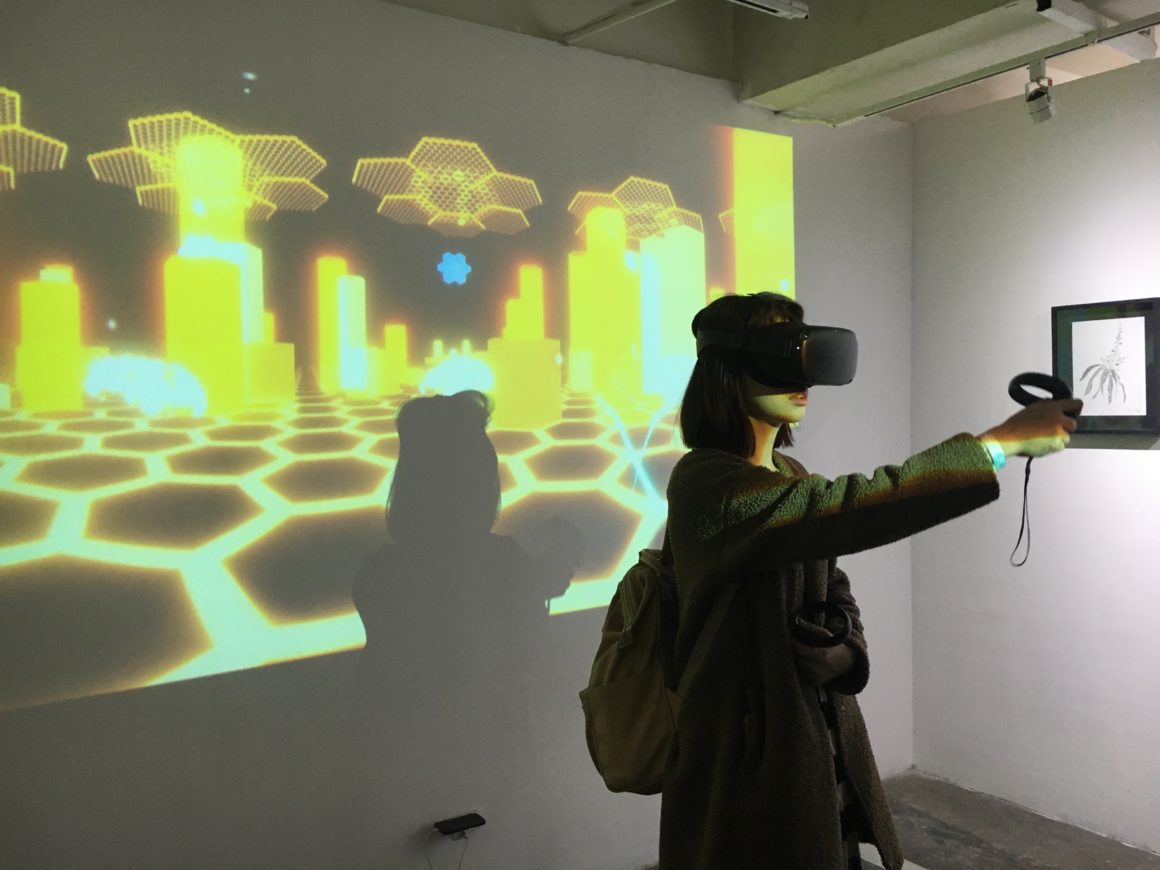 "Doon" by Issay Rodriguez
Art Fair PH's Incubators lets visitors experience creative spaces outside the mainstream gallery format. Six exhibitors will be presented for the first time: art/n23, Giatay, Limbo, Load na Dito, Project 20 Gallery, and Signum.
Art/n23 presents "Doon" by Issay Rodriguez, an interactive virtual reality exhibit where visitors will be plopped in the middle of a beehive golden landscape and they must help the bees find their source for food. Visitors can try "Doon" by downloading the Doon – Art Fair Philippines'20 app and scanning all 6 "Doon" augmented stickers scattered across the event.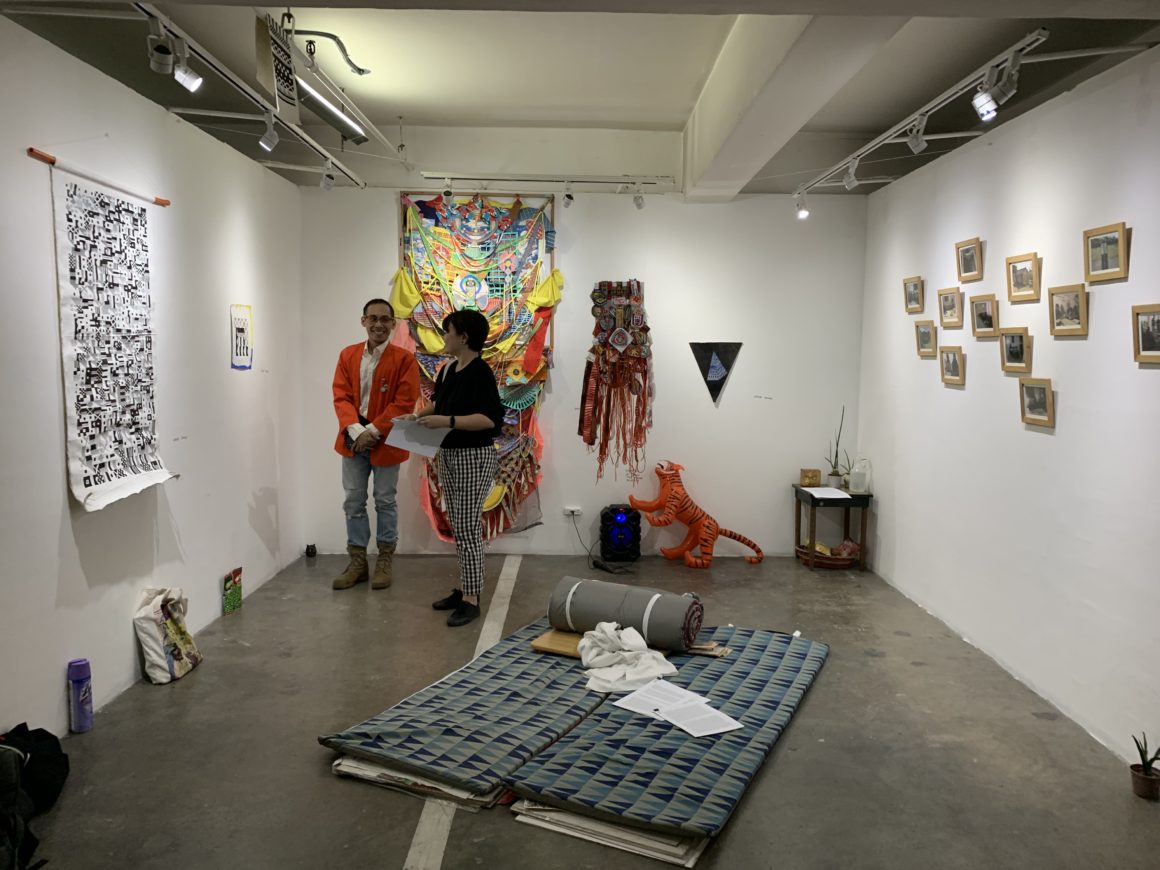 Load na Dito
Load na Dito is run by curator & researcher Mayumi Hiramo and artist Mark Salvatus. Their exhibit at Art Fair is created by artists Denver Garza, Neo Maestro, and Gerome Soriano; the various artwork inside the space, collectively called Ghost & Host, urges visitors to explore the value of what people do and what we make.
Photography
ArtFairPH/Photo | Fifth Floor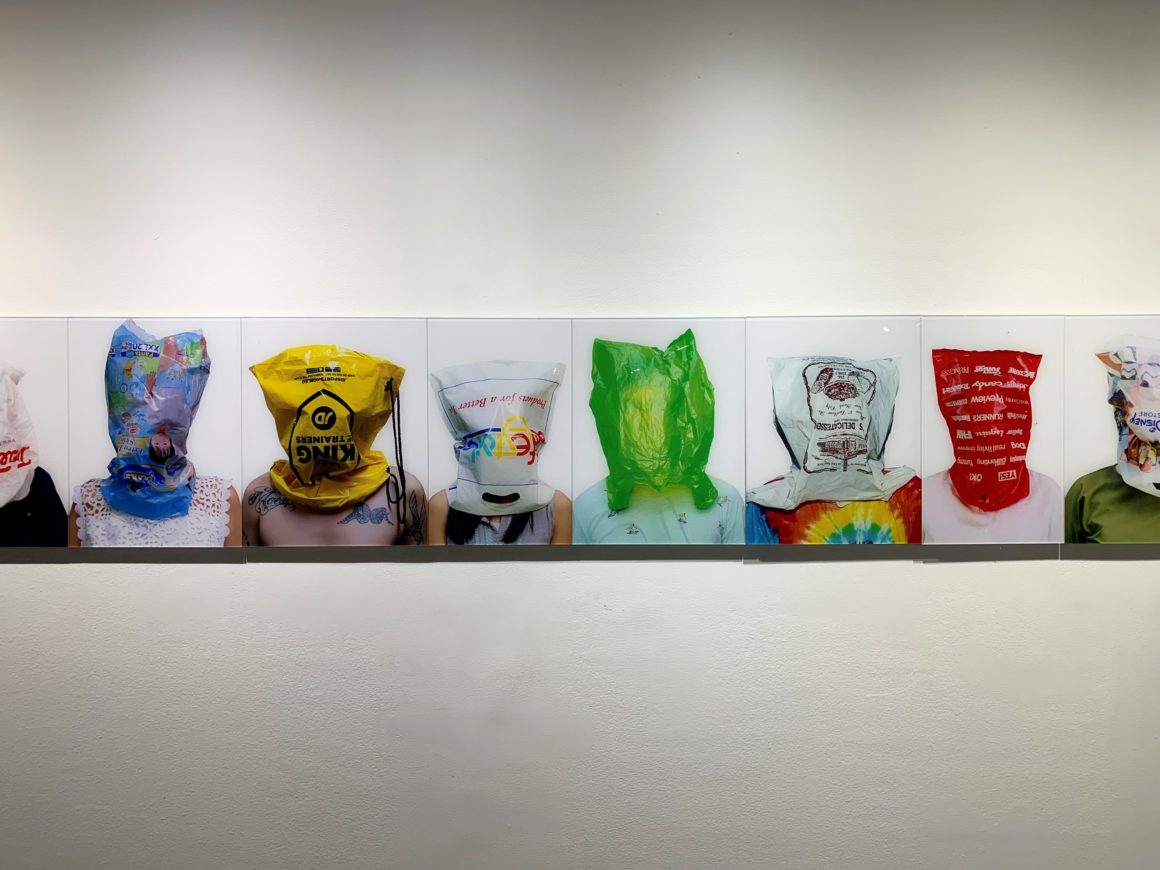 "A calm in the middle of the storm" by Poklong Anading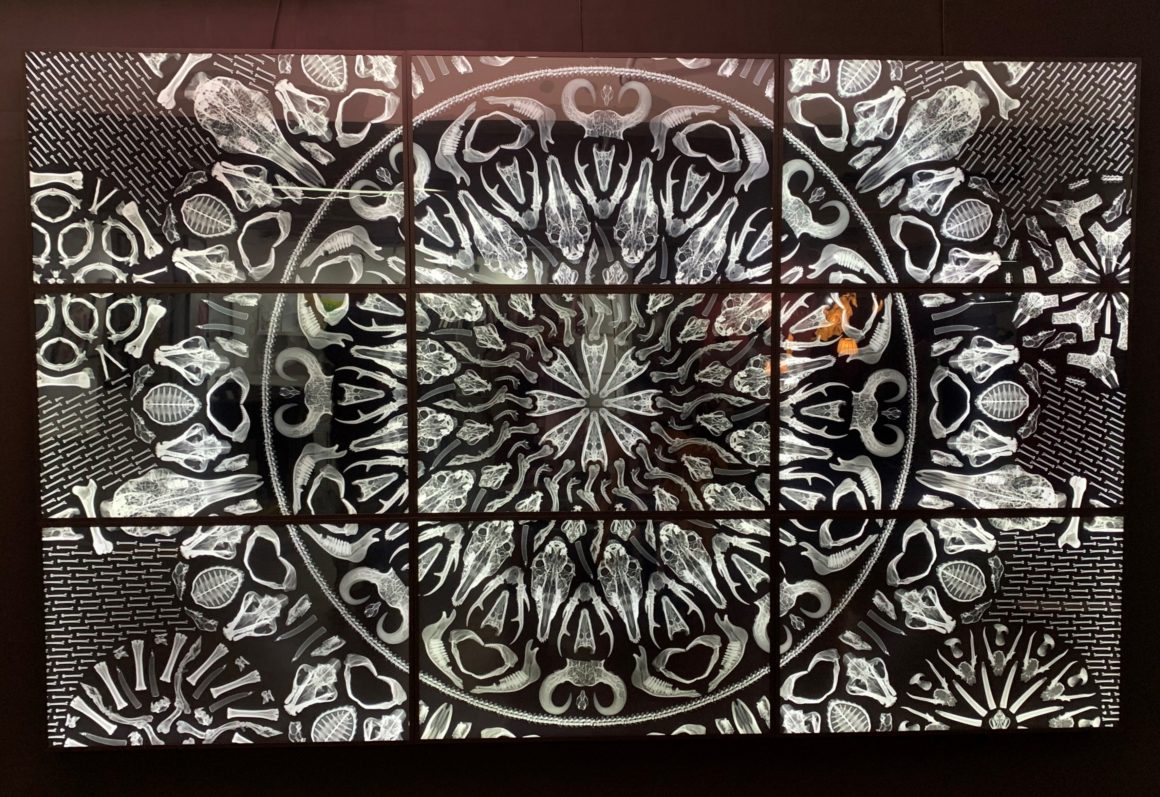 "Hollow" by Nona Garcia, bio|trans|forms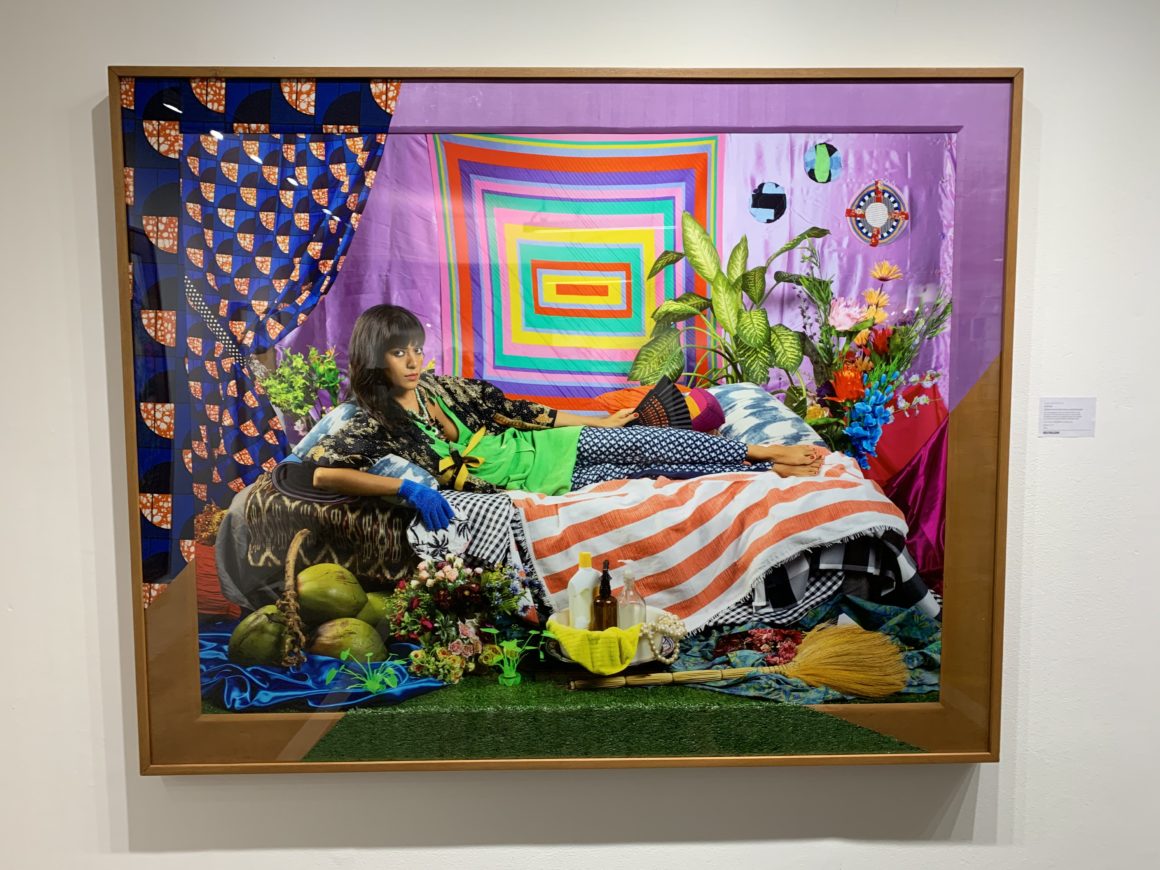 "La Bruha" by Wawi Navarroza, SILVERLENS
Presented by Julius Baer, the photography section of this year's Art Fair will give visitors stunning visuals of beautiful photographs and snapshots from the mundane to the extraordinary. Artists and groups that contributed to ArtFairPH/Photo include art/n23, bio|trans|forms, Strange Fruit, Tarzeer Pictures, Silverlens Photo, and Denise Weldon | Tom Epperson Photographs.
But the spotlight is focused on Filipino contemporary artist Poklong Anading whose work, 'A calm in the middle of the storm', calls for more than just art — it's a movement that sends a message to everyone who sees it. Anading visited various people and asked them to don a plastic bag in exchange for a tote bag as a gesture of transformation.
Projects
ArtFairPH/Projects | Fifth Floor
img class="aligncenter wp-image-126585 size-large" src="https://8list.ph/wp-content/uploads/2020/02/IMG_4541-1160×870.jpg" alt="art fair philippines 2020″ width="1160″ height="870″ />
"Wall Drawing #1217 These words are written on the wall" by Sol LeWitt
ArtFairPH/Projects are special exhibits from various artists commissioned for Art Fair PH and presented by BPI. Jellyfish Kisses (Anton Belardo) presents the 'Jellyfish Kisses Sewing Club,' a beautifully intricate and detailed exhibit, a "fantastic walk-in closet," that even allows visitors to interact with the art and sew their own pieces together.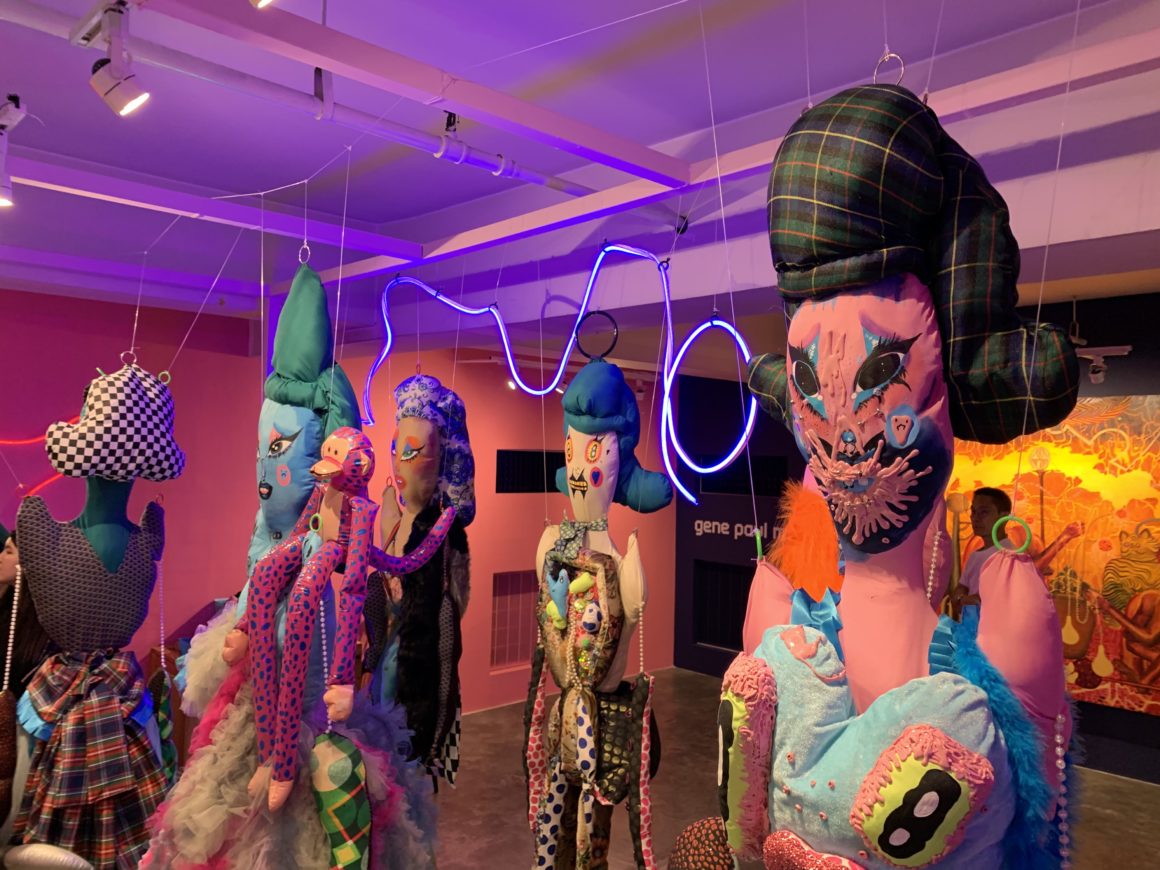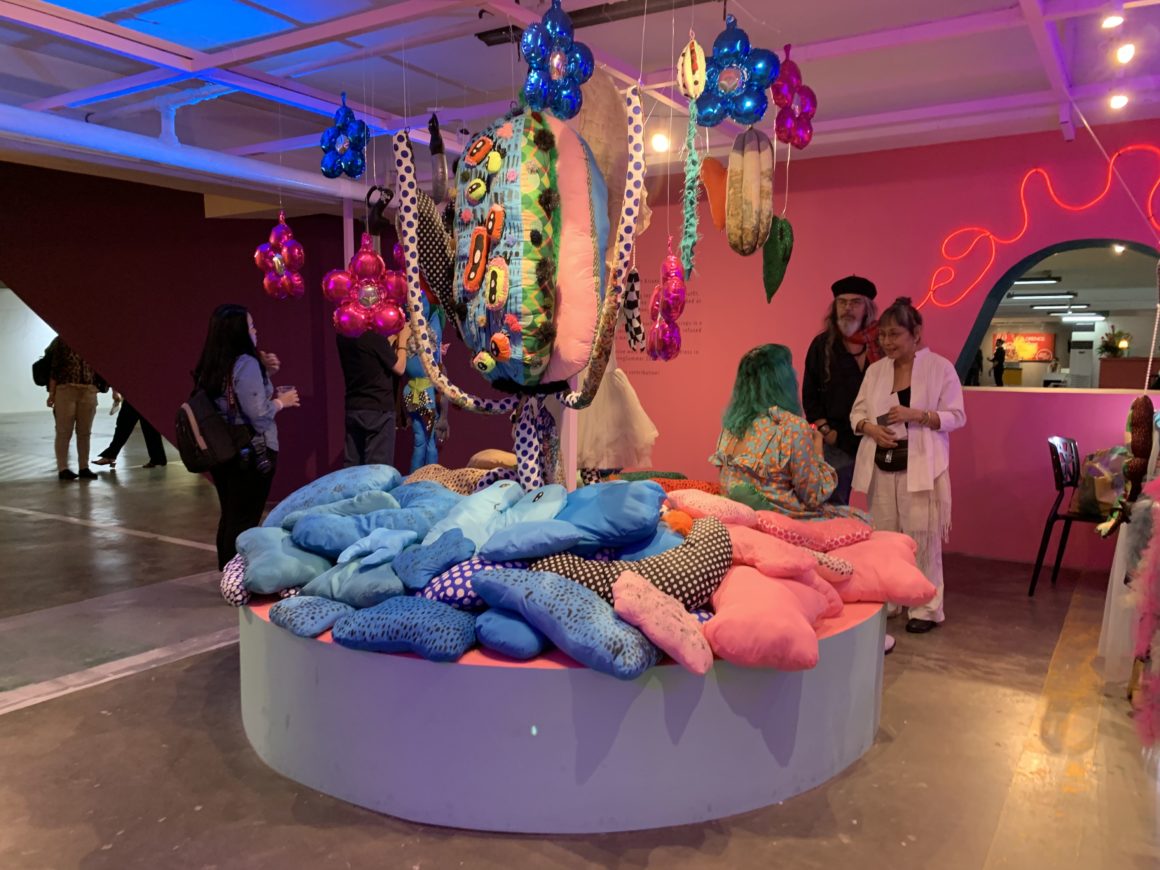 "Jellyfish Kisses Sewing Club" by Jellyfish Kisses
American artist Sol LeWitt's art is scattered over the four floors of Art Fair, the first thing you'll see when you get to each floor. His work remains simple but profound: a wall written with ordinary materials such as pencils, markers, crayon, chalk, or paint. Curated by Carina Evangelista for Art Fair, "Wall Drawing #1217 These words are written on the wall" appears in four iterations for every floor: English, Filipino, M'ranaw, and Baybayin.
ArtFair/Projects also showcase works from painters Gene Paul Martin and Jaime de Guzman, Onib Olmedo's 'The Triumph of Everyman,' the sculptural creations of Salvador Joel Alonday, Bacolod-based artist Perry Argel, as well as tapestries made from from 'ukay-ukay' clothes by Baguio-based artist Carlo Villafuerte.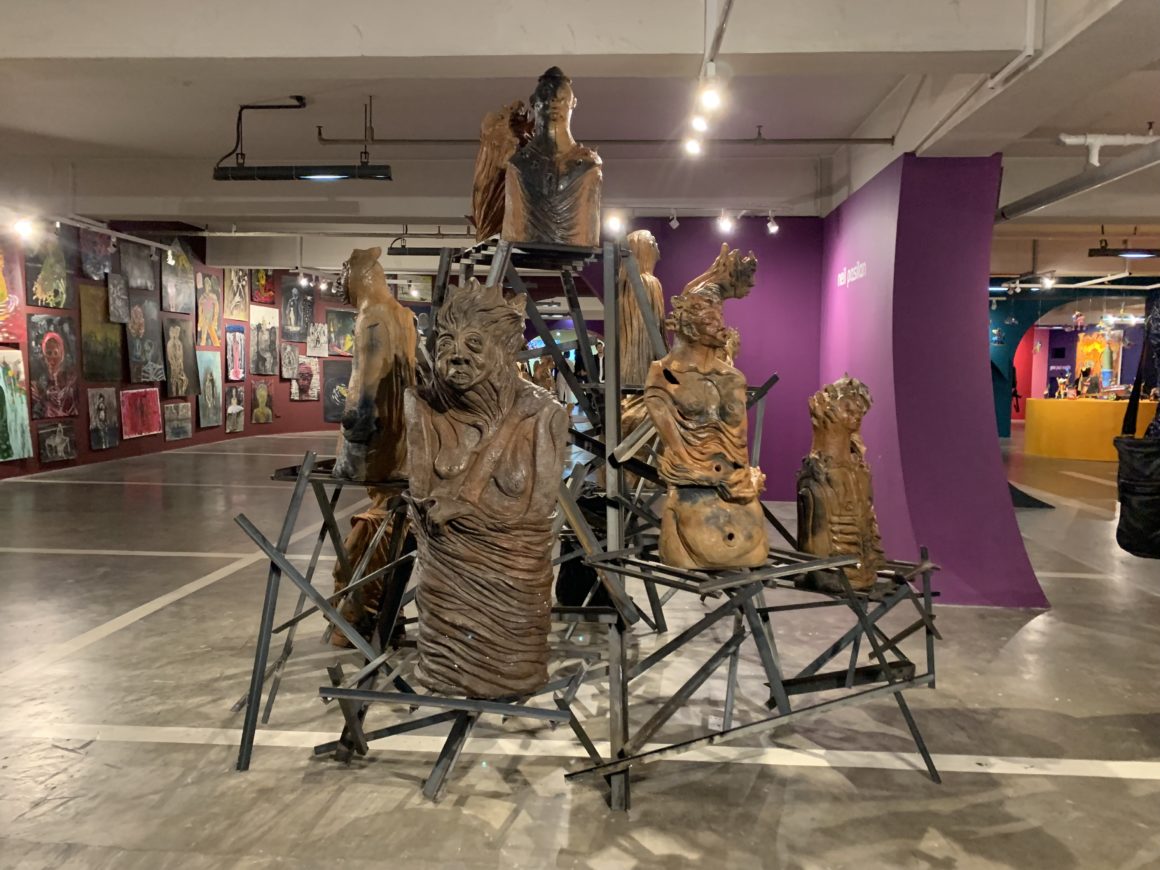 Neil Pasilan
Must-see pieces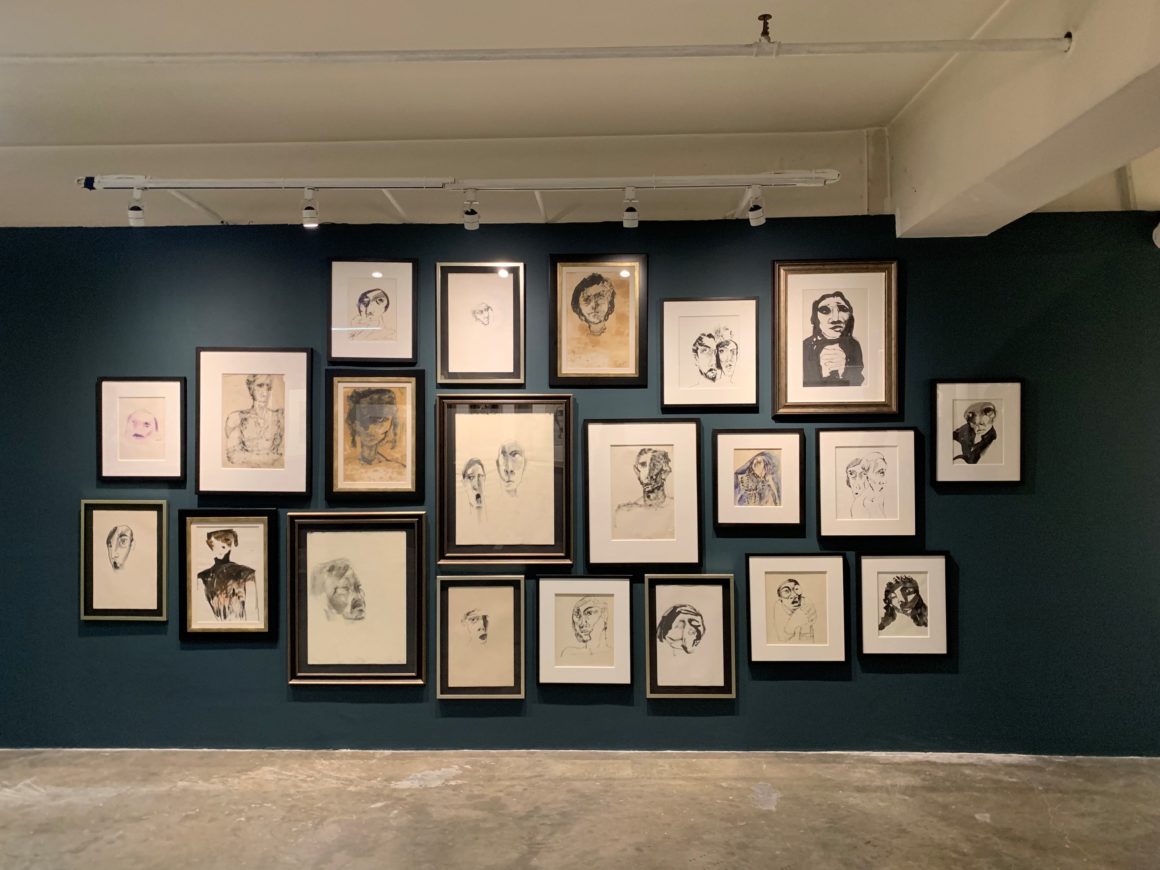 "The Triumph of Everyman" by Onib Olmedo
All of the pieces at this year's Art Fair were interesting and thought-provoking but there are a few that you should't miss whether you have an hour or an entire day to visit.
"Doon (Over There)" by Issay Rodriguez
After her local artist residency with Bellas Artes Projects in Bataan, Philippines, Issay Rodriguez, a UP Diliman Bachelor of Fine Arts degree holder, was strongly influenced by honey bees and their social, ethological, and spiritual implications. Her project lets viewers explore the augmented and virtual reality of walking through the golden landscape of a beehive and helping bees find food.
"Irresistible Grace" by Julie Lluch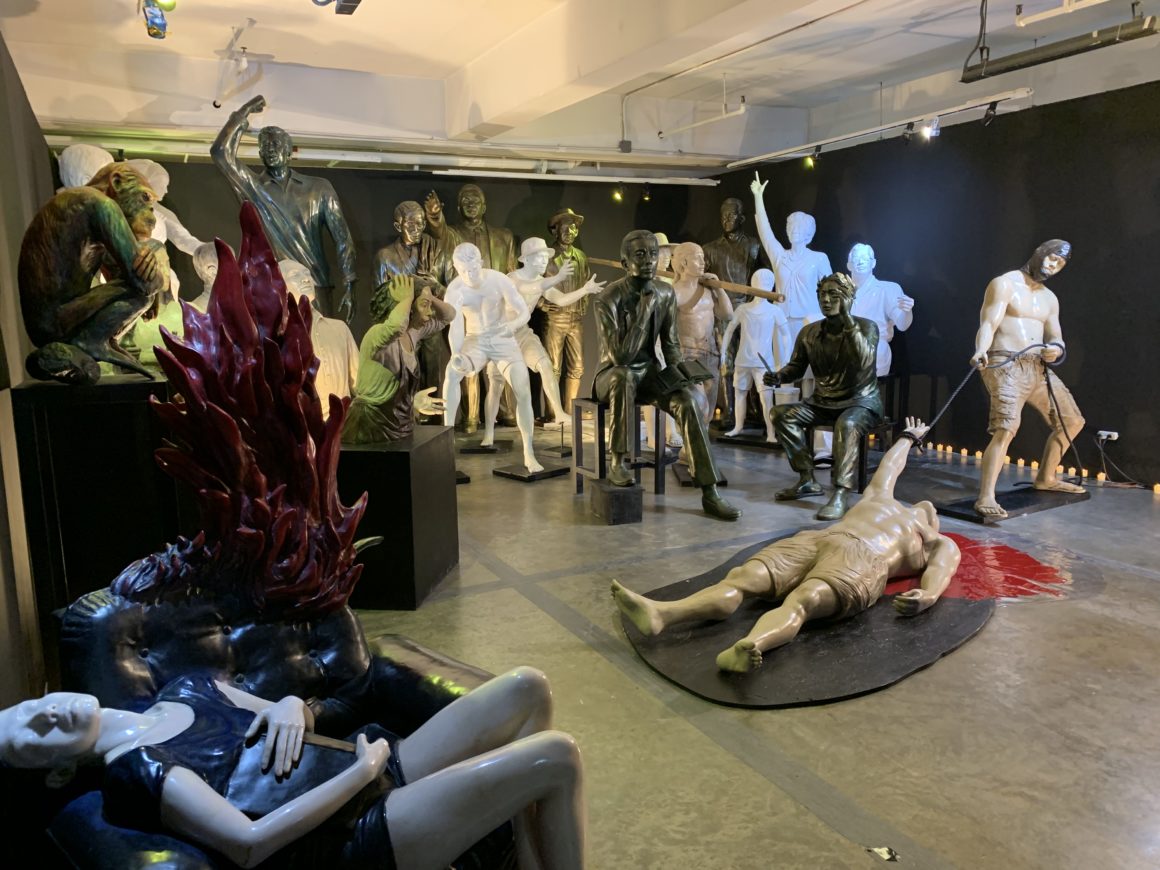 One of the largest solo artist exhibitions this year is filled with veteran sculptress Julie Lluch's works. Weaving her personal works with Philippine heroes, politicians, and personalities, she delivers a commentary that seeks to ask viewers about the tumultuous history of our nation: Will everything eventually turn to nothing or will there be grace? The 70 sqm space is filled with works of cold cast marble, even replicating Juan Luna's "Spoliarium."
"Material Culture" by Daniel Dela Cruz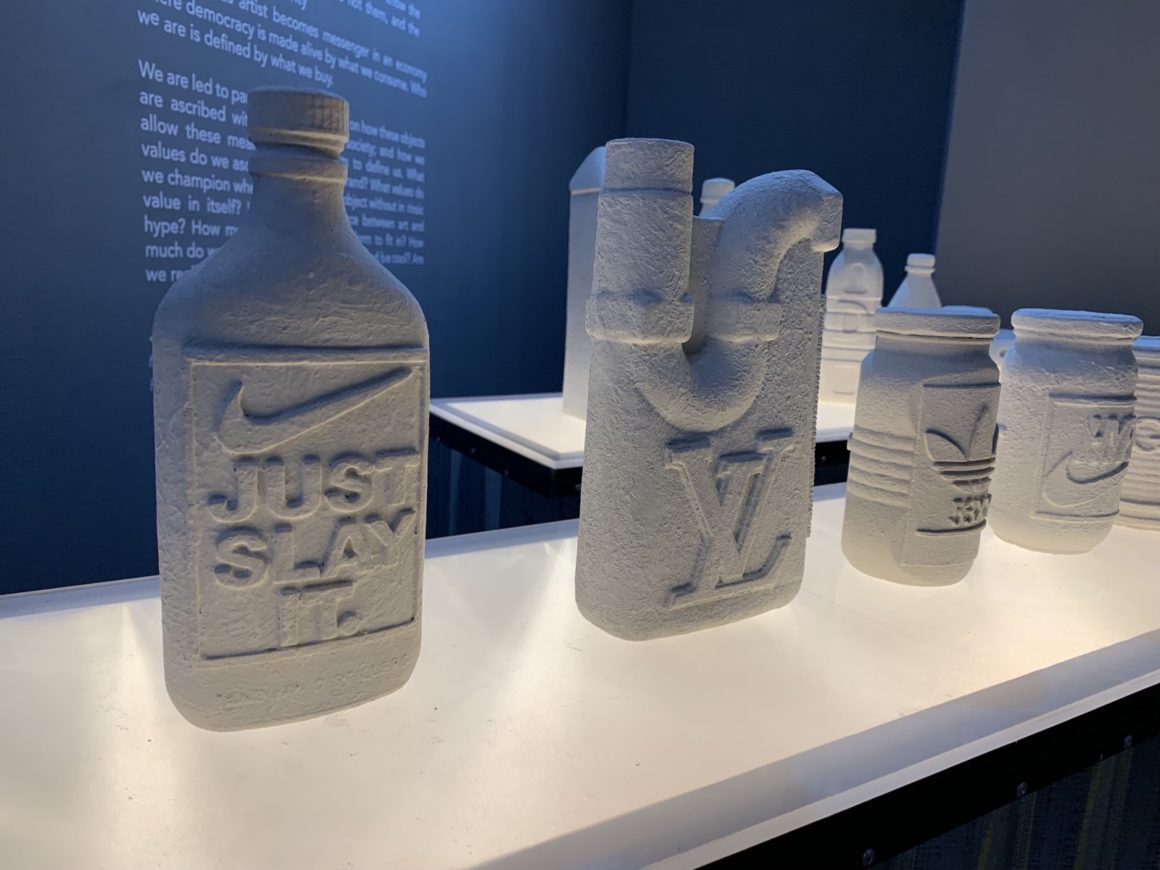 Daniel Dela Cruz's art calls viewers to answer "What values do we ascribe to a logo or brand? What values to we champion when we purchase an object without intrinsic value in itself? What is the difference between art and hype? Are we really what we buy?"
"Opera – Screaming Faces" by Gabriel Barredo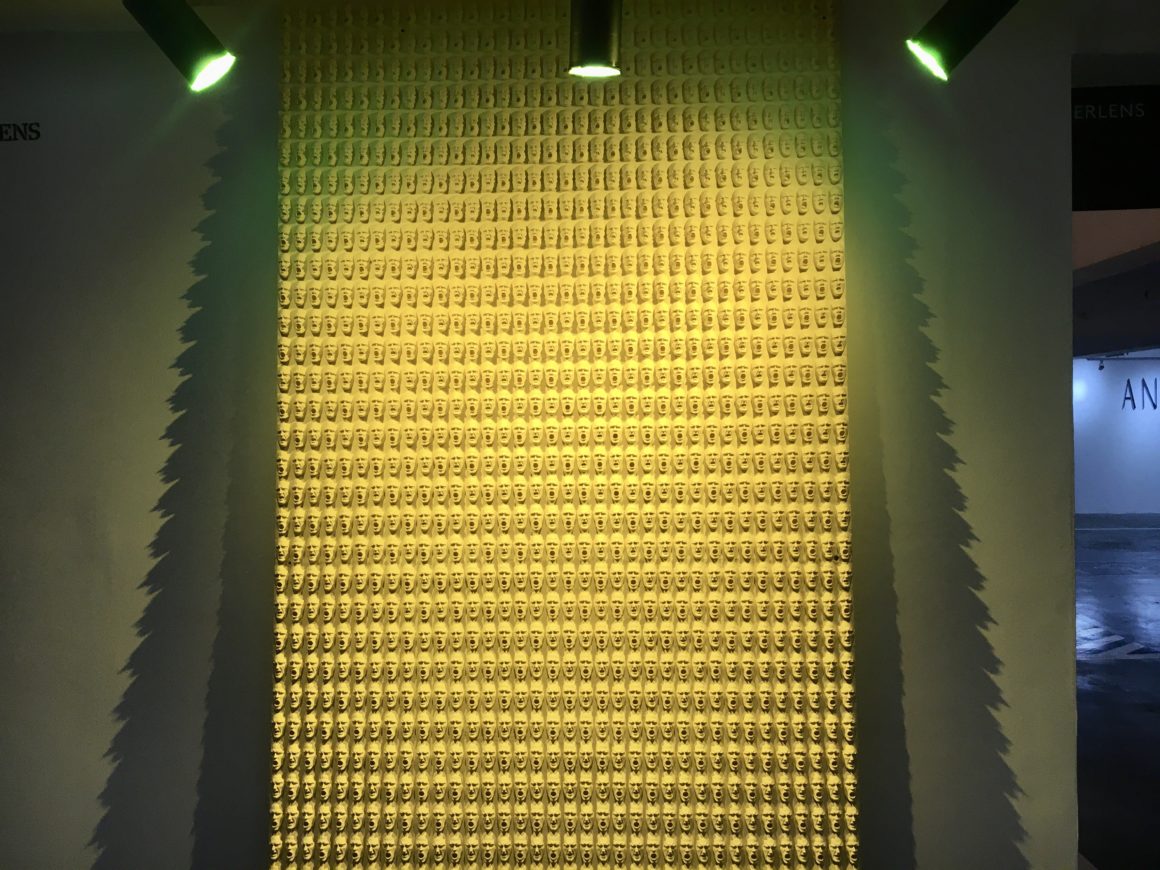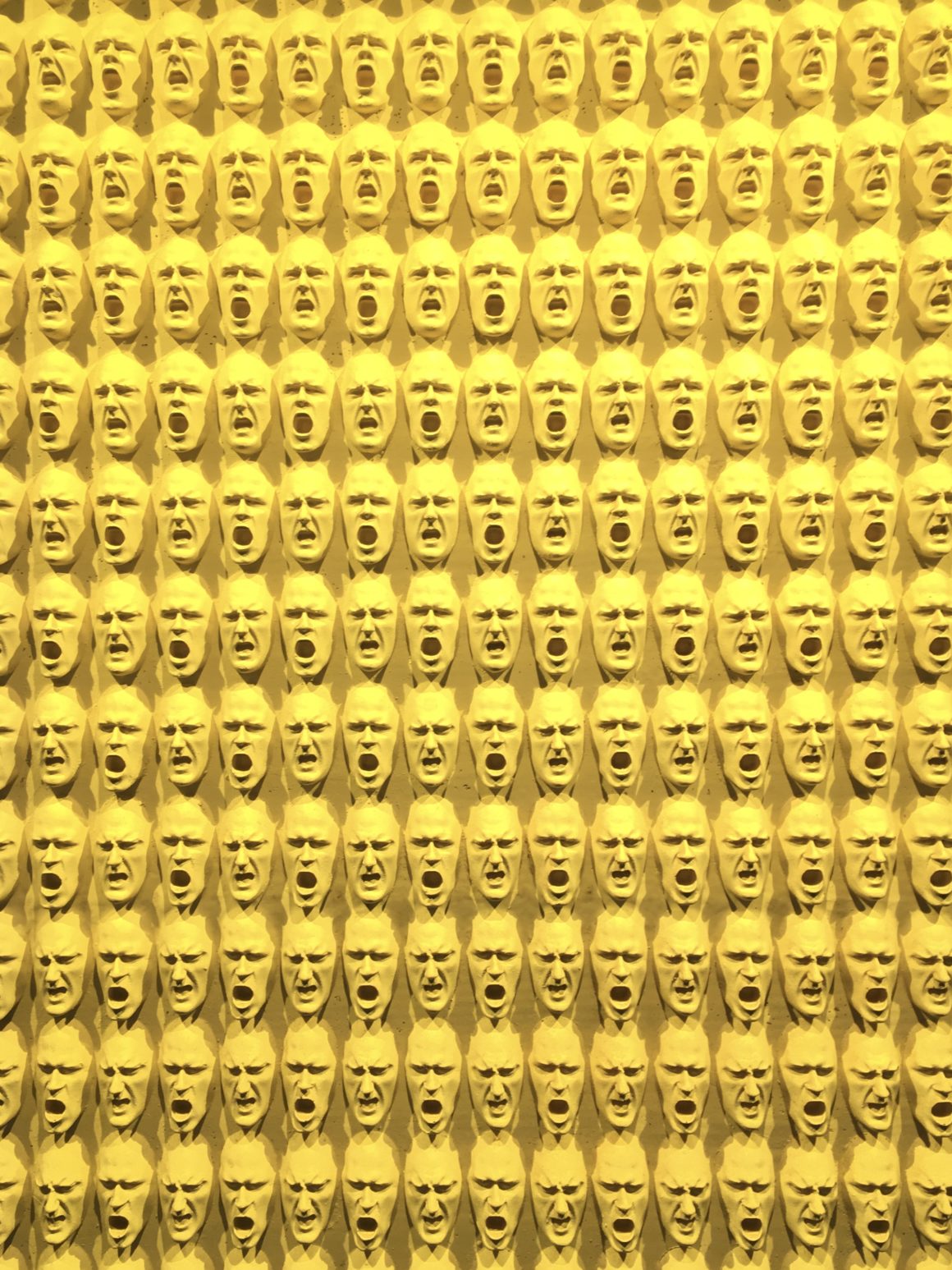 This piece made from resin just calls out to you, don't you think?
Proper etiquette for Art Fair Philippines 2020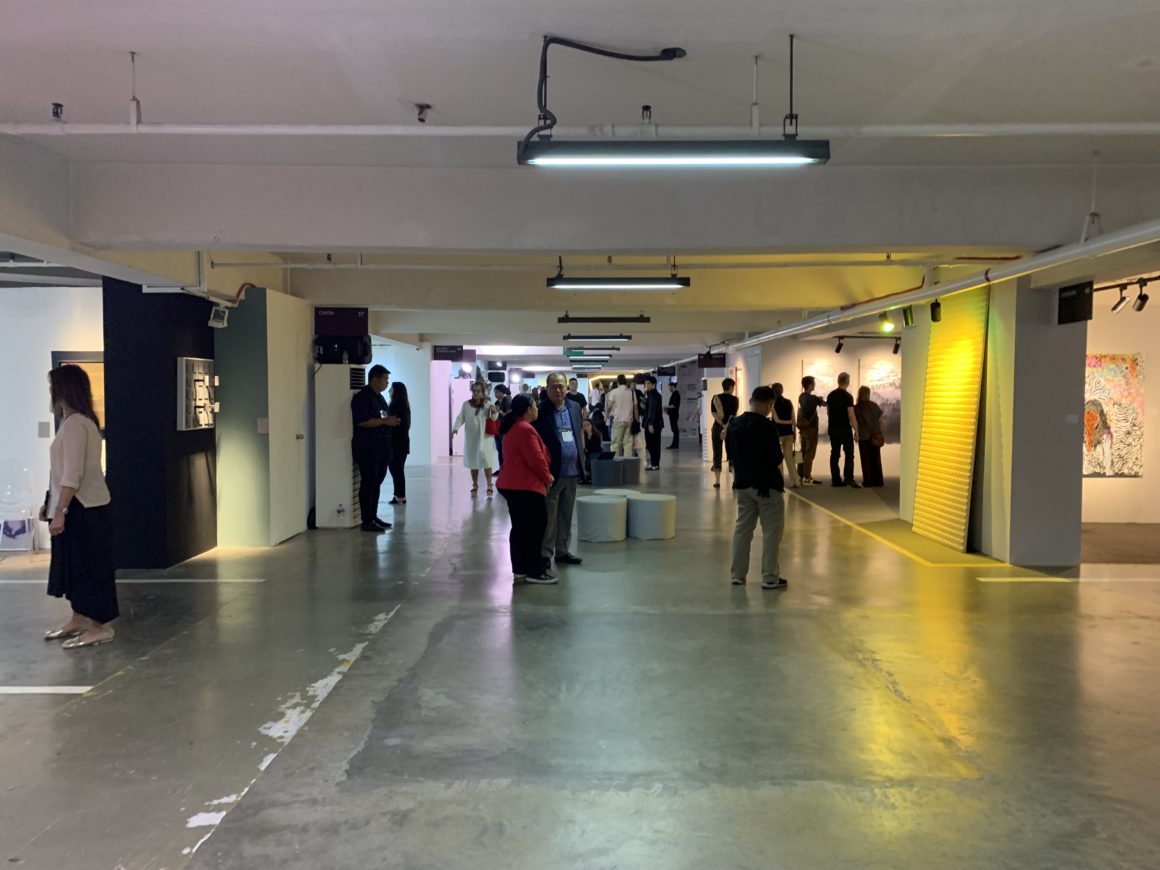 For art enthusiasts and loyal Art Fair goers, three hours might not be enough to soak in all the artwork and pieces available. It's worth staying an entire day! Aside from exhibits, there are also food kiosks and cafes available on every floor: Aburi + Tapas Bar, LTD Cafe, Cafe Macaron, Toby's Estate, Tsaa Laya Tea Salon, and even Sommelier Section and Arc Gin. At the roof deck there's a RoofDeck Cafe you can rest at before once again exploring the area.
You can also purchase books and art materials from Artbooks.ph, Art Bar, and Vibal Foundation.
Since you might be excited by everything Art Fair has to offer this year, here are a few gentle reminders on how to behave during your visit. Remember to keep a respectable distance from the art and refrain from touching it!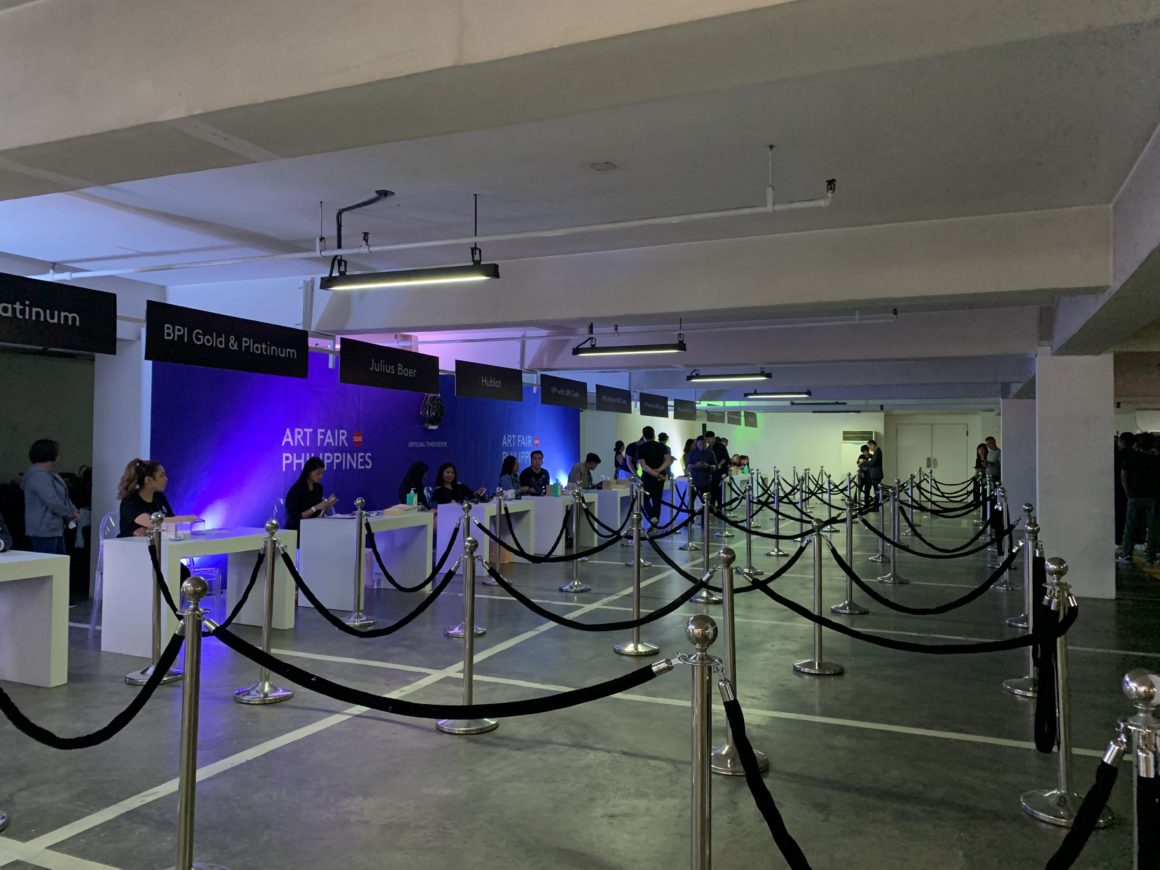 This year's Art Fair certainly has a lot to offer, and if you're looking for inspiration a healthy dose of art might do you well. Planning on visiting but you're in a time crunch? Check out the daily schedules here to better plan your visit.
Art Fair Philippines 2020 runs from February 21 to 23 10 a.m. to 9 p.m at The Link Carpark, Ayala Center, Makati.
Tickets are available online at www.artfairphilippines.com for Php 350 regular, Php 150 students with valid IDs, and Php 100 Makati Students with valid IDs.
Discounts for students, PWDs, and senior citizens are only available on-site at the 4th Floor Reception upon presentation of valid IDs.
All photos by 8List