Tired of watching the same shows over and over again? Well, iFlix and WeTV have got you covered!  Get ready to laugh, cry, and feel kilig all over because of these addicting series. Be sure to list down these world-class shows because we're sure they'll keep you up all night. So for your next binge-watch session, here are some Asian shows available on WeTV and iFlix:
My Gear and Your Gown
Bai (Win Pawin Kulkaranyawich) is a medical student known for his brains and leadership. Despite being idolized by a lot of students, he still lacks the confidence to put himself out there and find love. All this changes when he meets Itt (Marc Pahun Jiyacharoen), the handsome former head of the school's sports club and an engineering student.
Watch this series here.
As Long As You Love Me
Zhou Yanzhao (Dylan Xiong) and Zhou Xiaomeng (Lai Yu Meng)  are childhood best friends who eventually develop feelings for each other. However, the two are separated when Yanzhao goes to another country to study. Before leaving the country, Yanzhao promised Xiaomeng that he'll return on her 22nd birthday. However, his father dies unexpectedly, leaving him their entire company. To make matters worse, Xiaomeng's mother becomes a suspect behind Zhou Yanzhao's father's death.
Watch this series here.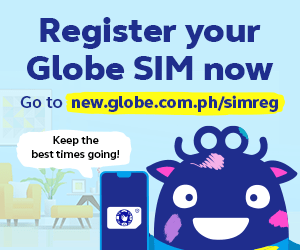 Where Your Eyes Linger
Han Tae Joo (Han Gi Chan) is an 18-year-old student heir who's known for his good looks and popularity. Though he seems to have everything, he only has one friend: the strong martial artist Gang Gook (Jang Eui Su). Their friendship changes when a girl named Hye Mi (Choi Kyu Ri) shows interest in Gang Gook.
Watch this series here.
Put Your Head On My Shoulders
Situ Mo (Xing Fei)  is a graduating accounting student. After she lands an internship in an ad agency, her mother proposes that she move to her mother's best friend's apartment. Little does she know that her schoolmate Gu Weiyi (Lin Yi) is also living at the apartment. Will the two be able to deal with their different personalities?
Watch this series here.
My Engineer
Popular engineering student Bohn (Cooper Patpasit) starts to plot a revenge plan on innocent first-year medical student Duen (Poy Kritsanapong Soonthornchatchawet). Bohn asks Duen to buy him roses for a month. This plan leads to the two slowly growing feelings for one another.
Watch this series here.
Go Go Squid
Tong Nian (Yang Zi) is a famous internet singer who falls for professional gaming legend Han Shang Yan (Li Xian). Because of their age difference, Shang Yan immediately rejects Tong Nian. But when their families get together, they are forced to start a relationship. Will Shang Yan fall for Tong Nian's cuteness or will he remain cold-hearted?
Watch this series here.
Love By Chance
Handsome and rich student Pete (Saint Suppapong) often likes to be alone. He chooses to be this way because he doesn't want others to know that he's gay. One day, he runs into Ae (Perth Tanapon). From that day on, Ae makes it his mission to protect Pete from people who try to hurt him. The two slowly develop feelings for one another, but Pete is still afraid of being ridiculed for dating a man.
Watch this series here.
Bad Genius
Join these extraordinary students as they plot to steal a national test paper. Get hooked by the dramatic lives of these characters as they maneuver their way through high school while trying out different cheating tactics.
Watch this series here.
Which of these shows will you watch first? Tell us below!