We recently passed the six-month mark since the start of the community quarantine, and though we can't deny that this entire situation sucks, Pinoy humor — as always — perseveres. Plenty have lost their livelihoods, and some have pivoted to other endeavors, such as starting a small business. Any small business owner could tell you that getting a new business off the ground isn't easy, but an attention-grabbing name can spell all the difference. Here are some of the wittiest business names we've seen this pun-demic.
Rapid Taste
The one that first got our attention. This food stall in Capas, Tarlac calls itself "The New Normal Snack House". Its owner, 48-year-old Mang Roderick Balite, worked at school canteens until the pandemic hit. Days after setting up his food stall, it went completely viral.
Swab Taste
Open tayo today mga ka-swab! B1T1 PUREFOODS hotdog sandwich! Saan ka pa edi dito ka na sa SWAB TASTE na kung saan positive sa sarap at negative sa dumi!

Posted by Swab Taste on Thursday, September 10, 2020
"Positive sa sarap. Negative sa dumi." With a tagline like that, how could you go wrong? San Fernando (Pampanga) food stall Swab Taste instantly won the internet's heart after their photos started circulating on the internet.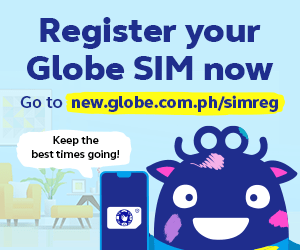 Swab Taste, pero may H

The H gives it more flavor. Seen in Villamor Airbase, Pasay City, this roadside carinderia offers all its meals at just Php 50. Talk about value!
Mass TEAsting

It's what we've been clamoring for all this time: mass testing milk tea.
The quarantine may have cut most of us off from our favorite milk tea places, but thankfully, some neighborhood milk tea joints have been popping up to fill that void.
QuaranTEA
Another milk tea joint, QuaranTEA was started by a former seafarer after she lost her cruise ship job due to the pandemic. Thanks to its name, it was an instant hit. We love a feel-good story.
Crazy Funny Pinoy Store Names That Will Make Your Day
Crazy Funny Pinoy Store Names That Will Make Your Day
Kyzia Maramara | Sep 27, 2019
AnTea Covid

Now, if only milk tea could solve this whole mess…
Coffee'D-19

Seen in Baguio City, this refreshment stand is a favorite among passing bikers. Brewed coffee at Php 19 on a cold Baguio morning? Sign us up.
PANdemic

It was only a matter of time before a bakery would flip this idea around and give themselves this name. Cause if we had to choose an emblematic food for These Trying Times™, ube pan de sal would be it. At least we got something delicious out of all this.
These Flavored Pandesals (That Aren't Ube Cheese) Will Level Up Breakfast Time
These Flavored Pandesals (That Aren't Ube Cheese) Will Level Up Breakfast Time
Meryl Medel | Sep 07, 2020
Seen any other witty business names this pandemic?