Music will always be with us; whether we're happy, in celebration, or in love. We also use it as a means to escape life's harsh realities. During this trying time, many Asian musicians have used their platforms to raise not only morale among their fans but also raise funds to help affected communities. Check out some of these artists who bring us comfort while at home through their music.
88Rising

88Rising's global concert on May 7, Asia Rising Forever, may have just been the biggest online concert by Asian artists yet. Over three million fans from all over the world streamed the nearly five-hour show! Asia Rising Forever was organized to celebrate Asian American and Pacific Islander Heritage Month. 88Rising headliners like Rich Brian, Niki, and Higher Brothers participated in the initiative. They were joined by other talented artists like Phum Viphurit (Thailand), Alextbh (Malaysia), Hyukoh (South Korea), and more. Pinoy represent: Iñigo Pascual was there too!
They partnered with the nonprofit Asian Americans Advancing Justice (AAJC) and has raised $25,285 as of writing. AAJC has been fighting anti-Asian American harassment and discrimination, incidents of which have risen after the COVID-19 pandemic broke out.
EL x Jessica Lee
Local YouTuber and singer EL/Luis Miguel of EL's Planet and former K-pop idol and YouTuber Jessica Lee have collaborated to release "One Day", with the goal to donate all ad revenue to frontliners. By streaming the song, you'll be able to help the artists give meals 100 meals to 100 frontliners in the Philippine General Hospital and Navotas City Hospital. Yes, all you have to do is stream the song to help!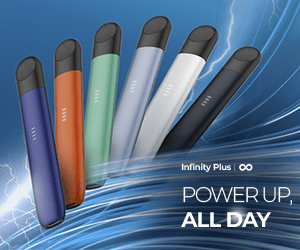 Ryan Cayabyab
National Artist for Music Maestro Ryan Cayabyab spearheaded the online campaign, Bayanihan Musikahan. It's a marathon singing initiative that gathers different Filipino musical artists to help raise funds for affected communities during the pandemic. All of the raised funds are to be donated to urban poor communities in different cities across Metro Manila through Likhaan, Caritas Manila, and Samahan ng Nagkakaisang Pamilyang Pangtawid.
Influencers and Celebrities Who are Helping Fight the Battle Against COVID-19
Influencers and Celebrities Who are Helping Fight the Battle Against COVID-19
Ina Louise Manto | Mar 27, 2020
Lay Zhang / Zhang Yixing
Chinese singer and EXO member Lay is known for being generous when it comes to donations. In January, he donated over $14,000 USD to Wuhan Red Cross. On top of that, he also donated 60,000 face masks distribute in 3 Wuhan hospitals,  130,000 masks to communities and police stations in Wuhan, and 24,000 masks and 8 boxes of medical supplies to 3 hospitals in Hunan. He also donated 20 million won ($16,600 USD) to affected communities in South Korea via the Hope Bridge Korea Disaster Relief Association.
Ben&Ben
OPM band Ben&Ben held an online concert on April 18 for the launch of their new single "Doors" and help raise funds for COVID-19 Efforts. They partnered with The Spark Project and through crowdfunding, they've raised Php 4.6M out of the Php 5M goal as of this writing.
Gara Gara Corona (Because of Corona)
Indonesian 90s group Project Pop released the song "Gara Gara Corona (Because of Corona)" to raise awareness about the coronavirus. The song discusses how our lives have changed due to the virus and include reminders about fighting against it. Gara Gara Corona is a reworked version of their hit 2013 song, "Gara-Gara Kahitna".
SuperM
K-pop group SuperM, through the nonprofit group Global Citizen, shared a performance of "With You" from their own homes. It's a part of Global Citizen's "One World: Together At Home" initiative, where different artists like SuperM and Lady Gaga share their music through home performances. Global Citizen is a social action platform that aims to solve the world's biggest challenges. To know more about issues and how you can take part in solving them, check their website.
Tugtog Para sa Bayan
Spearheaded by local band Agsunta, Tugtog Para sa Bayan brought together 23 musicians, YouTubers, and celebrities to perform Francis Magalona's "Kaleidoscope World". All of the proceeds of the music video will be donated to YesPinoy Foundation, which was founded by Dingdong Dantes. Some of the artists who made an appearance include John Roa, Mayonnaise's Monty Macalino, and IV of Spades' Blaster Silonga.
Who are some other musicians who are helping fight the pandemic? Tell us about them in the comments below!