ASMR (autonomous sensory meridian response) is the tingling sensation that moves from your scalp down to the back of your neck when you hear or experience something pleasant. There are various triggers for different people — it could be watching someone like Bob Ross paint, someone scratching surfaces, or listening to people simply whispering. ASMR is deeply relaxing for millions and it's not difficult to see why.
Other people find it an insult when people say their voice makes them sleepy but for ASMR artists (or ASMRtists), it's a huge compliment. These people have dedicated their time, effort, and voice to provide quality ASMR content that will not only relax your mind and body but will also educate listeners.
We're living in stressful times, why don't you relax for a bit and float?
Sleeping Pill with Inka
View this post on Instagram
If you've ever wondered whether the voice over for Philippine Airlines flights was done via a computer, the answer is no. That beautiful voice is owned by the equally beautiful Inka Magnaye. Do you remember the video she posted of her and her mother doing the PAL voice over? Well, she must have realized we need more of her lovely voice because she's back with a soothing, ASMR podcast — Sleeping Pill with Inka. End your stressful days by listening to Inka reading poems and books to help you fall asleep at night.
Get Sleepy
View this post on Instagram
The team behind Get Sleepy makes sure their project is backed by science and will guarantee actual benefits for listeners. They have consulted with sleep experts from Sleep Foundation and have developed 40 to 50-minute podcasts of reading stories. Get Sleepy backs up the soothing voice over with vivid imagery and a soft background track to encourage you to focus.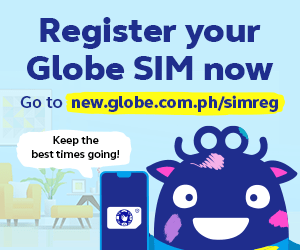 Audice Wellness Services
View this post on Instagram
Audice Wellness Services isn't going to read you stories to help you fall asleep, it's offering you gentle therapy including clinical hypnosis. Voiced by Audice Nasser, a certified Clinical Hypnotist and Board licensed Neuro-linguistic Programming Practitioner and TimeLine Therapy Practitioner. Her podcasts range from an hour to three hours of Clinical Hypnosis Music to help address your issues, whether it's loneliness, fear, anger management, or stress relief.
Sleep and Relax ASMR

For those who want more than just bedtime stories, Sleep and Relax ASMR is a weekly podcast that contains everything from gentle speaking, whispers, relaxing background noise, to even one-sided conversations on boring facts and other random topics.
Sleep Whispers

Sleep Whispers is a podcast of whispered readings and ramblings for relaxation and sleeping. Harris hosts various episodes: Whisperpedia episodes where he reads interesting stuff on Wikipedia, Story Time episodes for bedtime stories, Face Out Episodes designed to "bore you right to sleep," and Chat Episodes.
ASMRctica ASMR
What could be more relaxing than a Swedish man who draws intricate maps while whispering and sucking on a cough drop? Aside from learning geography and cartography, the oddly soothing sounds and actions will help you relax.  No wonder his account has racked millions of views! ASMRctica isn't a podcast but his channel is just so good, it needs to be on this list. You can end your days watching him draw or just simply putting your phone down and listening.
Tracks to Relax
View this post on Instagram
Tracks to Relax only has 22 episodes so far, so it'll be easier for you to catch up if you're a newbie. Their guided sleep meditations include positive affirmations, self-worth boosting meditation, and peace and harmony naps. They never forget to remind you that you shouldn't listen to the tracks when you're driving or doing heavy work because we're telling you, these tracks can make you feel like you're floating.
The ASMR Garden
View this post on Instagram
Once you get past the ads, The ASMR Garden is great. It is voiced and guided by Meli, a woman who has dealt with anxiety and insomnia in the past. When she discovered the soothing and meditative powers of ASMR, she made it a mission to help others relax their minds and body with her voice.
Which other ASMR podcasts can you recommend?