The perfect time to buy a Nintendo Switch is now. After all, we've  got all the time in the world to spend hours playing video games. And now that lockdown measures are starting to ease up and Nintendo factories are starting to make consoles again, Switch prices are starting to go down again. If you've recently managed to get yourself a Switch but don't know where to start, here are some games that will keep you entertained for hours.
Super Mario Odyssey

Fans of Super Mario will surely love this globe-trotting 3D adventure. Players will be able to use Mario's new abilities to collect Moons to power up an airship and rescue Princess Peach from Bowser's wedding plans. Buy it here
Hollow Knight
This classically styled 2D action-adventure will take you across a vast interconnected world. Players can explore twisting caverns, ancient cities, and deadly wastes; battle tainted creatures and befriend bizarre bugs; and solve ancient mysteries at the kingdom's heart. Buy it here.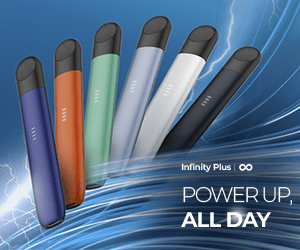 Super Smash Bros. Ultimate
It's the crossover game to end all crossover games. If you want to see your favorite video game characters clash in the ultimate brawl (e.g. Jigglypuff vs. Wario) Super Smash Bros. Ultimate is the game for you. Unlike regular fighting games that have players depleting each others' life bars, the goal in the Super Smash Bros. series is to smash your rival off the stage. With over 74 playable characters, you and your friends will be in for a good time. Buy it here.
Dead Cells
Dead Cells puts players in the middle of a failed alchemic experiment, trying to figure out what's happening on a sprawling, ever-changing, and seemingly cursed Island. This game is full of tough combat and challenging foes, making for a demanding, visceral, and cathartic action game. Buy it here.
Arms
Fight like you've never fought before with Arms, where players equip each arm of their character with a super-powered weapon to create a slew of unprecedented combinations. Think Inspector Gadget, but make it a fighting game. Then use simple motion or button controls to dish out highly strategic beatdowns in 1-on-1, or even 2-on-2 battles. Buy it here.
Rocket League
This game is a high-powered hybrid of arcade-style soccer and vehicular mayhem with easy-to-understand controls and fluid, physics-driven competition. Rocket League includes casual and competitive online matches, a fully-featured offline Season Mode, special "Mutators" that lets players change the rules entirely, hockey and basketball-inspired Extra Modes, and more than 500 trillion possible cosmetic customization combinations for players to enjoy. Buy it here.
The Legend of Zelda: Breath of the Wild
The Legend of Zelda: Breath of the Wild lets players step into a world of discovery, exploration, and adventure. As with all the other Zelda games, you play Link, who has just woken up from a hundred-year slumber with hi memory wiped clean. Players can travel across vast fields, through forests, and to mountain peaks to recover Link's memories and discover what has become of the kingdom of Hyrule in the century he was asleep. Buy it here.
Animal Crossing: New Horizons
This popular game lets players escape to a deserted island and create their own paradise as they explore, create, and customize their characters. Players can hunt down insects at the crack of dawn, decorate their paradise throughout the day, and enjoy the sunset on the beach while fishing in the ocean. Buy it here.
What are your favorite Switch games? Tell us below!