Have you ever heard the saying "Your stars will always guide you home?" Chances are you likely have, but have you thought about it in all its essence?
Stars and planets have been used as a guide for earthlings since way before we can even imagine, just like the Tarot. In today's day and age, where everything is so complex, and stress comes from something like Social Media "likes" and clutter, we're gravitating more and more towards answers that have stood the test of time that can give us a path to follow, and maybe that's why astrology is currently on the rise (along with Tarot cards, psychic readings, and crystals)!
Here are 8 facts to kick start your journey to finding your celestial self:
There's SO much more than your Sun Sign
Also known as the constellation that the sun was in at the time of your birth, which is your zodiac sign. Your sun sign highlights what fires you up most creatively. It expounds on your core personality, the way you go about your daily life, the way you like things, etc. However, your star sign is one piece of a puzzle, that is your natal chart, which is determined by the placement of all the other planets during the exact time, place, and date of your birth, which can help you find your astrological blueprint.
Among the planets, some of the most "important" ones to know are your Moon Sign, Rising Sign, and Midheaven
https://www.instagram.com/p/BtEtqJ4ldVE/
Chances are that you'll relate to your moon sign even more than your sun sign. Your moon sign is your emotional nature — the side that reveals itself most when you're alone or when you're with people closest to you. It tells you a little bit about what you need to feel secure and happy. Your rising sign, also known as your ascending sign exhibits your identity and the side you show the world — who you really are and what you were meant to do. Then, there's your midheaven a.k.a. your career line which gives you clues on your career goals and aspirations.
In simpler terms, your sun is what you want, your moon is what you need, your rising sign is how you go about getting it, and your Midheaven is the legacy you're supposed to leave.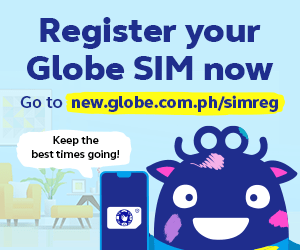 Each sign falls under one of the four main elements. Earth, Air, Fire, and Water
Signs that have the same element are able to understand and work more easily with each other.
Earth signs: Taurus, Virgo, Capricorn. They usually have a deep attraction towards nature, and represent stability, materialism, and realism.
Fire signs: Aries, Leo, Sagittarius. Fire symbolizes passion, energy, joy, sass. These signs are known as leaders and cheerleaders of the zodiac.
Water Signs: Scorpio, Cancer, Pisces. Water signs are the most sensitive — they are the feelers. Linked to mysticism, faith, and intuition, they are known to be the caretakers and nurturers of the universe.
Air Signs: Gemini, Libra, Aquarius. These are the intellectuals, they are curious, alert, and perceptive.
Every Sign has either a masculine or feminine energy
https://www.instagram.com/p/BwNF3EUB7Qd/
Masculine signs are direct and energetic, and they work with the external world energy. Feminine signs however, are more receptive and subtle with influence. They deal with the inner world, including feelings and intuition.
Masculine Signs: Aries, Gemini, Leo, Libra, Sagittarius, and Aquarius.
Feminine Signs: Taurus, Virgo, Scorpio, Cancer, Capricorn and Pisces.
Each planet has its own corresponding symbolism.
https://www.instagram.com/p/BqR7Unjge4i/
See photo above for their descriptions, in the broadest sense.
Study your Venus sign to learn more about yourself in love
https://www.instagram.com/p/Bxc2vrvn6b5/
If you're in a relationship, find and learn about your own venus sign, and then compare it to the venus sign of your significant other — you can usually learn so much about how to project your love. Even just comparing the elements will give you a little glimpse. Trying to plan a secret date for your S.O.? Plan it based on his/her venus sign and interests. It won't disappoint.
Astrology is very closely related to…
Tarot cards, crystals, yoga, reiki, numerology, candles, journaling, and manifesting. All of these being guides to help you channel your "higher self," and be more sensitive about doing good for the universe and ultimately for yourself because you ARE the universe.
*Don't* Take it with a grain of salt
https://www.instagram.com/p/BbhzUznBJHp/
When we read our horoscope, people around us, most especially skeptics, will tell you to take it with a grain of salt — however, do you! If it's applicable to you, go ahead and fall head first into it, and if it's not for you, then well, you tried… because after all, at the end of the day, everyone needs something to believe in.
You can find your natal chart here: https://astro.cafeastrology.com/natal.php. Just make sure you have your birth date, time, and place handy, and you'll be all set!
What's your take on astrology? Tell us below!